Disney's Port Orleans French Quarter Resort: Moderate Priced And Family Friendly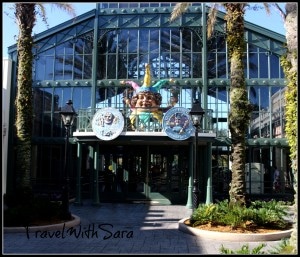 We have stayed at several resorts within the Walt Disney World Resort area. We stayed at Disney's Port Orleans French Quarter twenty years ago and returned for another stay this past November. Twenty years ago we had two kids in tow, while our last visit was my husband and I. The rooms were just as clean and cozy as I had remembered them!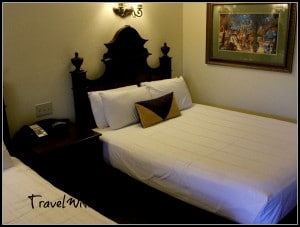 Disney's Port Orleans French Quarter is a moderate priced Disney resort. The one thing I had remembered about this resort was how quiet it was. Fast forward twenty years, and it was just as quiet as I remembered it being.
With 1008 rooms this is one of Disney's smaller resort areas. There were people around, but nothing like some of the larger resorts. The Mardi Gras theme and the feel of New Orleans' French Quarter can be felt throughout the property.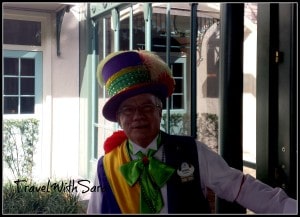 Bus transportation is available to the theme parks, water parks, and Downtown Disney. Boat transportation is also available to Downtown Disney. Remember to pack your patience when you visit Walt Disney World. We visited the first week of November, which is known as a quieter time. There were still plenty of people around and patience was tested. We had park hopper passes, so we quite often hopped on whatever bus came first. This way we did not spend as much time waiting for "that" bus to come. Flexibility is the key when visiting Walt Disney World.
There is a fun themed pool with a kiddie pool and spa pool nearby. The pool area is not too big and it's not too small. With seven buildings in the Port Orleans French Quarter Resort area, one pool works fairly well. You never have to walk miles to get around anywhere while staying at Port Orleans French Quarter Resort. If you want to take a walk along the river, go for it! There's a nice paved walkway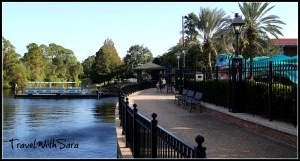 A children's playground and a game room offer family friendly activities. Each evening, this resort also offered a family movie between Buildings 5 & 6 with a campfire.
We also had the opportunity to try out the new Magic Bands and yes, they are cool! I made the mistake of ordering the same color for my husband and I. Tip: Order different color magic bands for each family member. We never did mix ours up, but I could see how easily it could happen. These bands are your park tickets and room keys. Makes the whole Disney experience a whole lot simpler.
Disney's Port Orleans French Quarter makes a great place to kick up your feet while visiting the Walt Disney World Resort. Having spent time here with two little boys and then without kids along, I'd recommend it for anyone visiting Walt Disney World.
And of course, since you are a guest at one of the Disney resort hotels, you do get to take advantage of the Extra Magic Hours. There are certain days of the week that each park opens early and/or stays open late. We have been in The Magic Kingdom through the wee hours of the morning over the years. Definitely, something to take advantage of while staying at Disney's Port Orleans French Quarter Resort.
I'd love to hear about your stay at Disney's Port Orleans Resort! When is the last time you stayed there? Any day, any time is always a good time to plan a Disney vacation.
The following two tabs change content below.
SaraB
Sara is a travel enthusiast that resides in North Iowa. You can find her traveling where the plane, train, ship, or car will go. Are you looking to take a road trip? Sara has solutions for you!