Holiday Magic – Must Do Things In Branson At Christmas
Branson, Missouri, sits in the heart of the Ozark Mountains, making it a magical destination 365 days of the year. Christmas is extra special, as Branson celebrates Christmas unlike any other place. With many things to do in Branson at Christmas, you can be as busy as you like to be.
Small Towns That Salute The Red, White, & Blue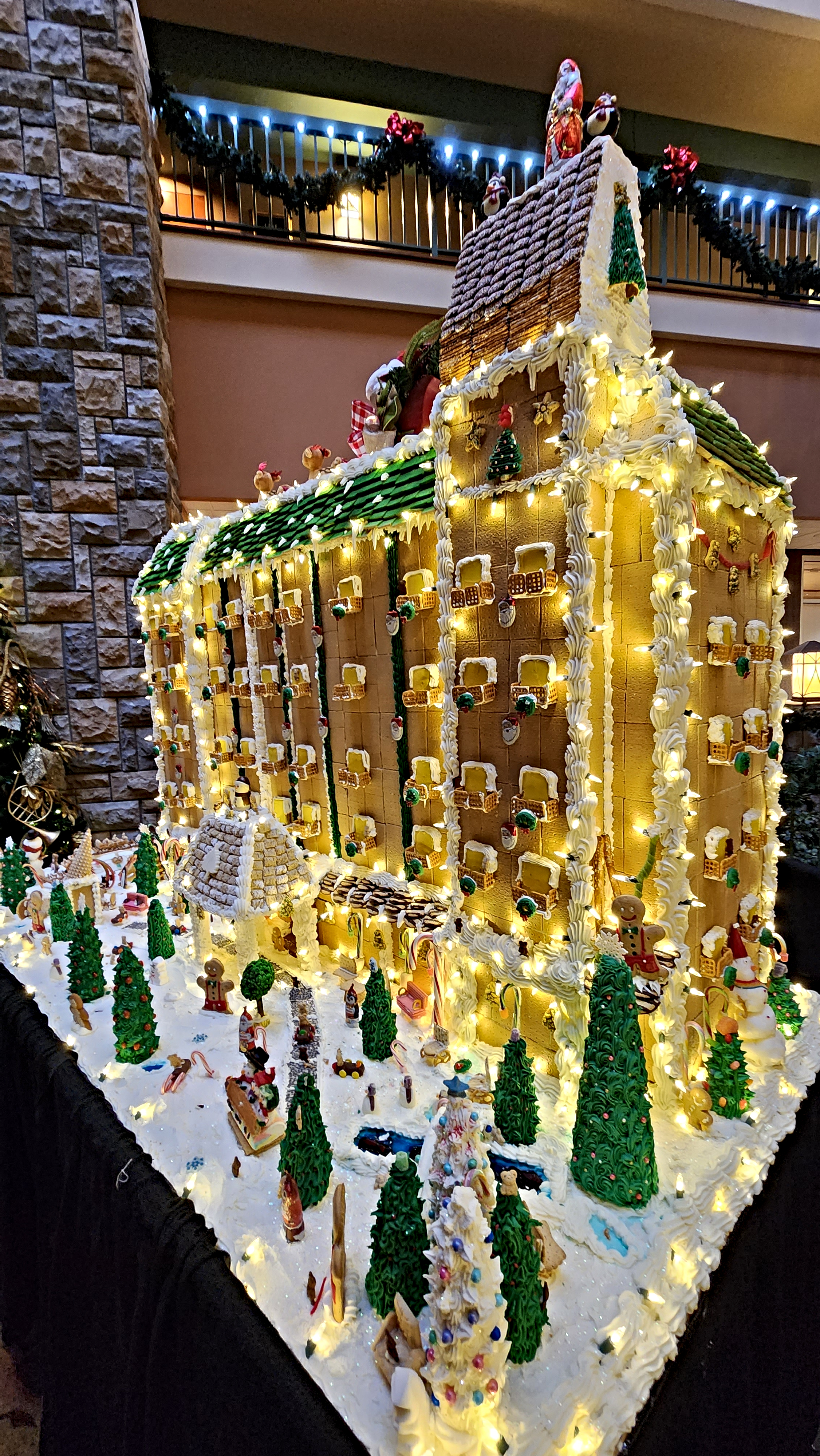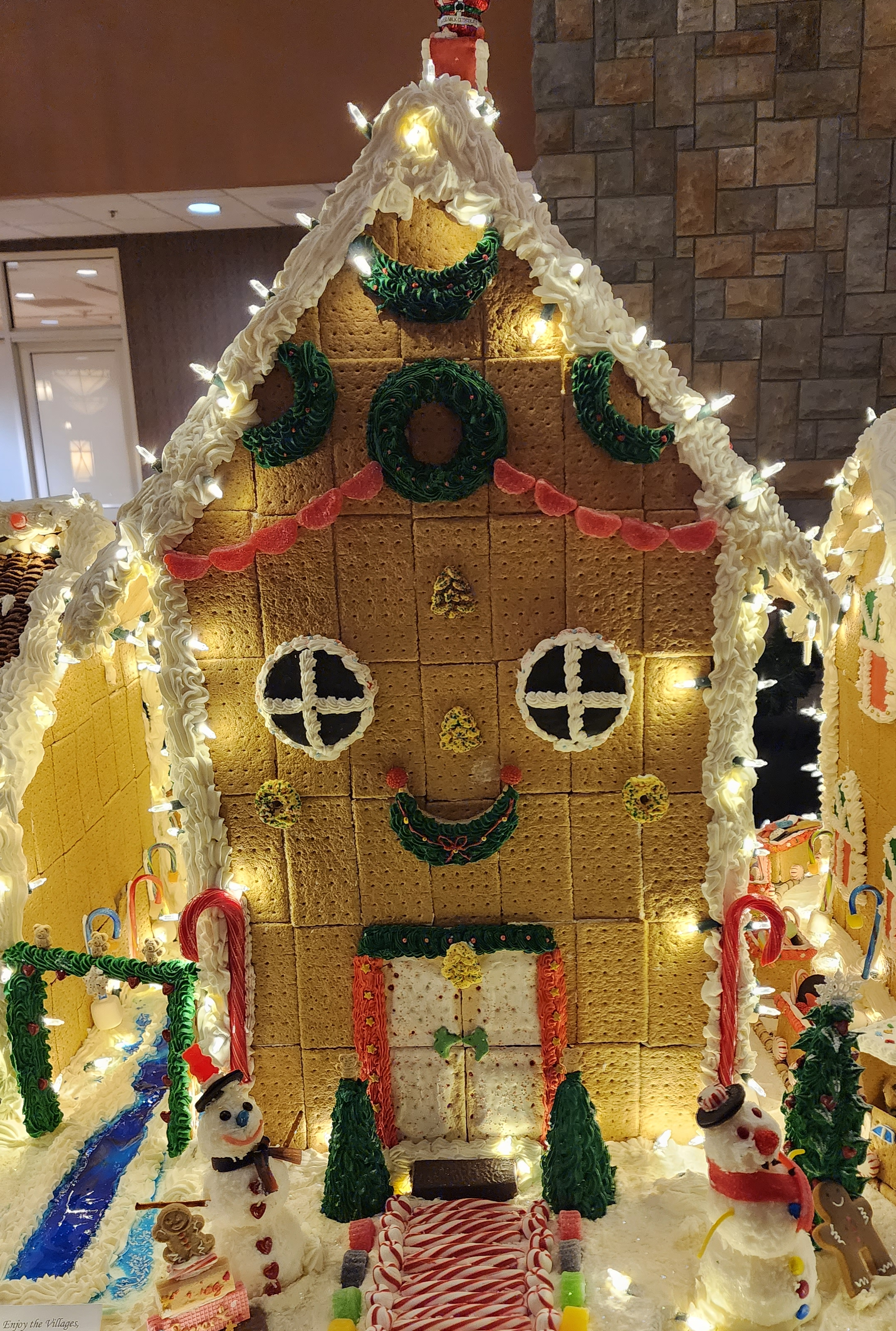 Holiday light shows and musical shows that reflect upon the true meaning of Christmas will make your heart happy. There's something for everyone in Branson. Come along, I'm going to show you what you can do over the holidays in Branson, Missouri. Keep in mind, these suggestions of things to do in Branson at Christmas is a small sample of things to do.
Return of the American Road Trip
Branson, Missouri- Road Trip Destination
Branson, Missouri, is a fantastic road trip destination for many areas of the United States. Do you live near some of these areas? You can make a great road trip out of your visit to Branson. If you choose to fly, the Branson Airport is ready for you.
*I was on a hosted trip in December of 2022, in Branson, Missouri. All experiences are mine and the opinions are mine and nobody else's.
Where To Stay In Branson
The Chateau on the Lake Resort Spa & Convention Center is ideal for staying over the holidays. This incredible resort is located in a quiet space and offers beautiful views of Table Rock Lake. Rooms are cozy, warm, and inviting. From early November through the end of the year, you can view the stunning Gingerbread Village on display at the Chateau.
A Magical Christmas In Shipshewana, Indiana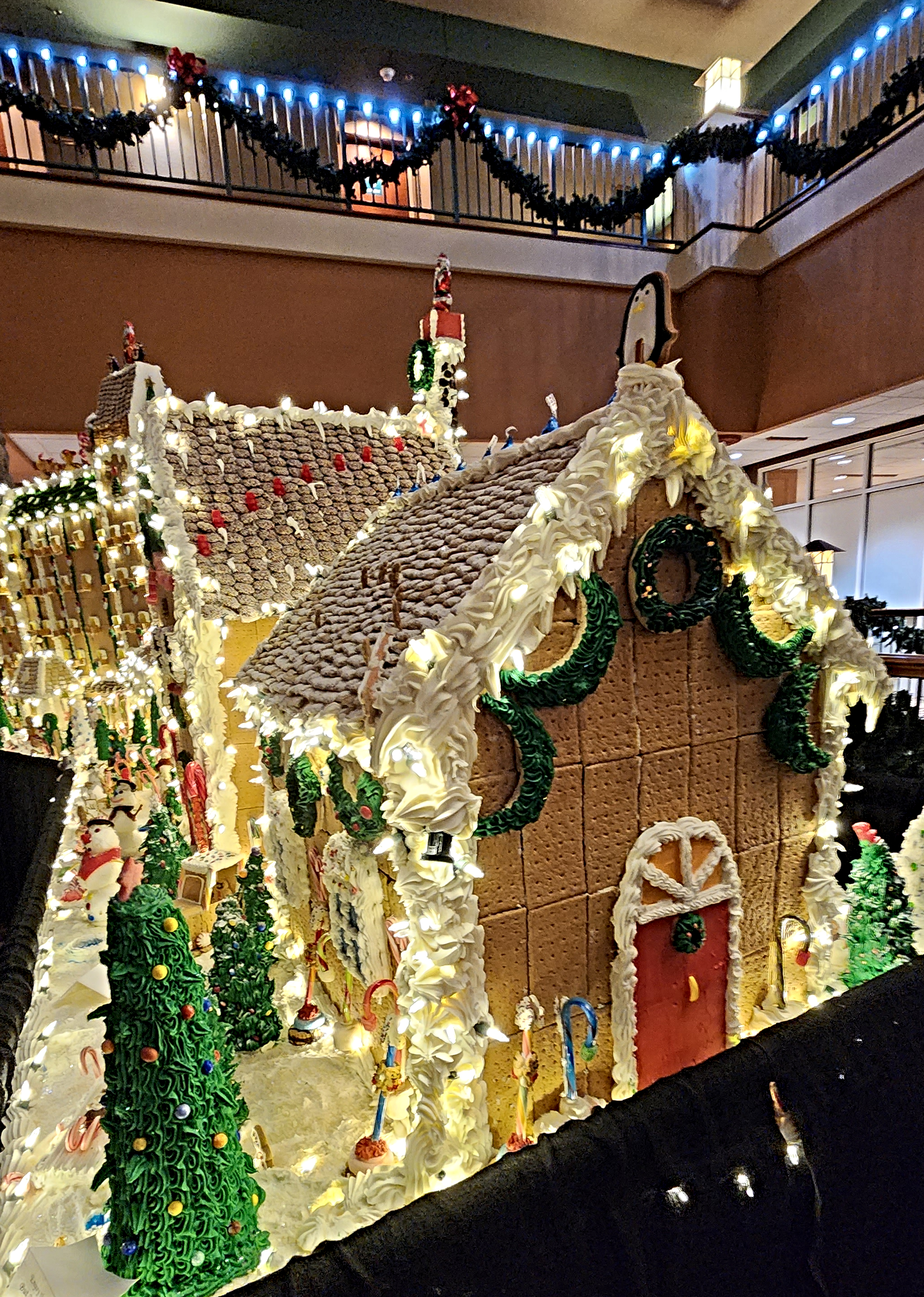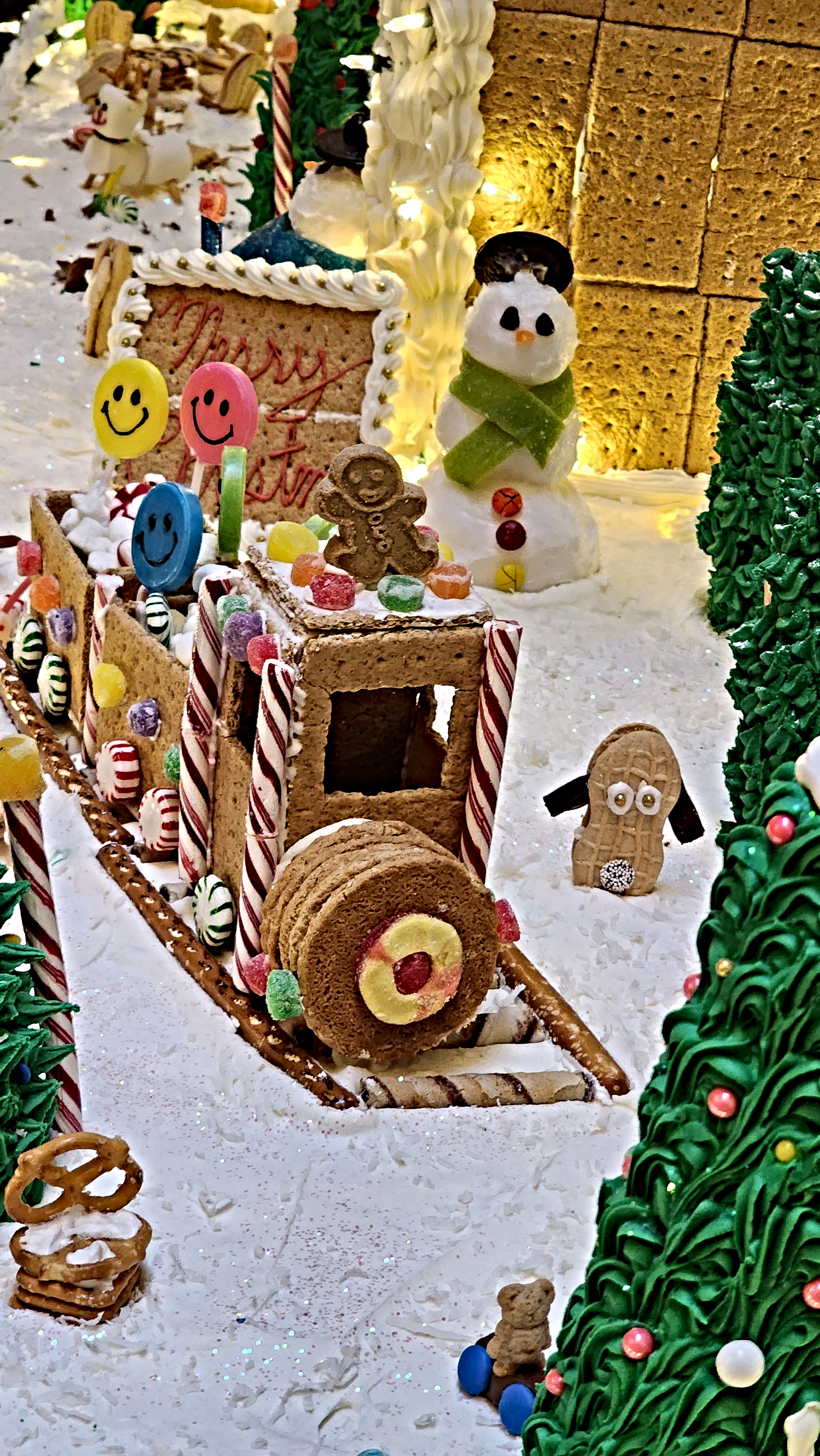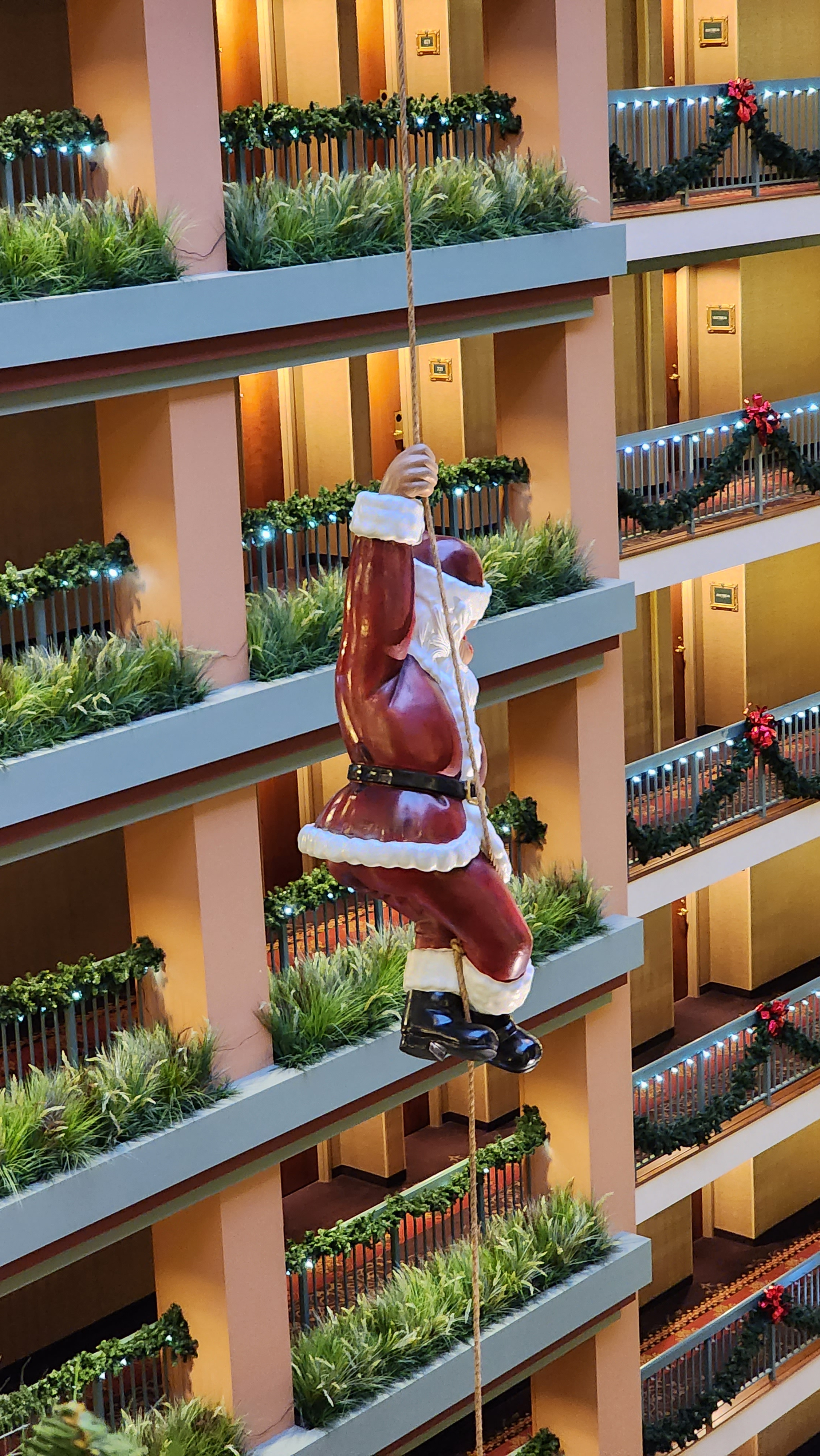 Stroll through the display and you will find yourself immersed in Christmas with an "artsy" touch. Look up and all around, you never know who you will see! With so many things to see and do in Branson at Christmas, you will want to plan a return visit.
Silver Dollar City At Christmas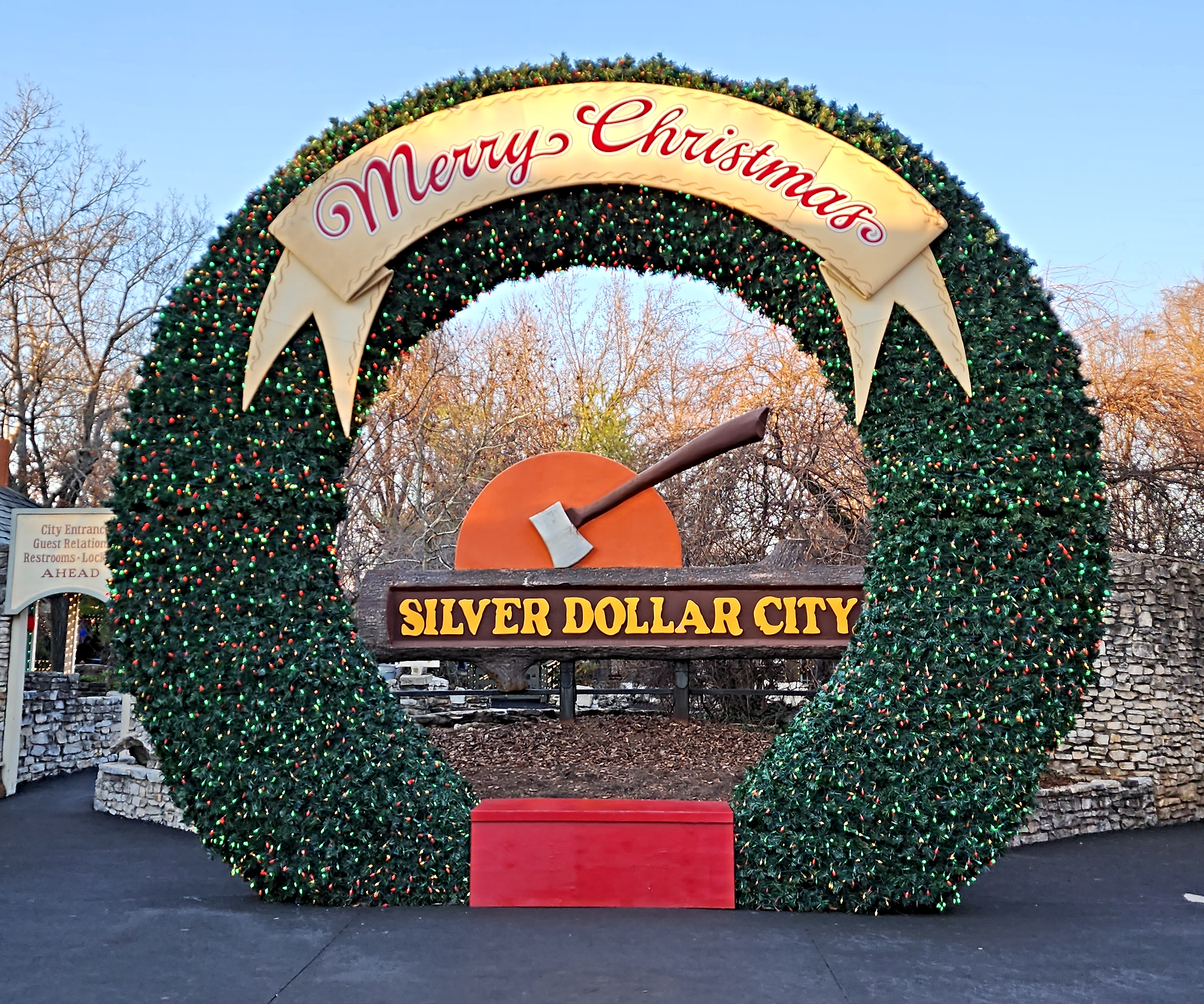 Silver Dollar City offers An Olde Time Christmas. With more than 6.5 million twinkling lights, you will not want to miss it. Silver Dollar City has become a family favorite. It's a short drive (7.5 hours), and we are in a "city" we love. We love it so much we are now season pass holders.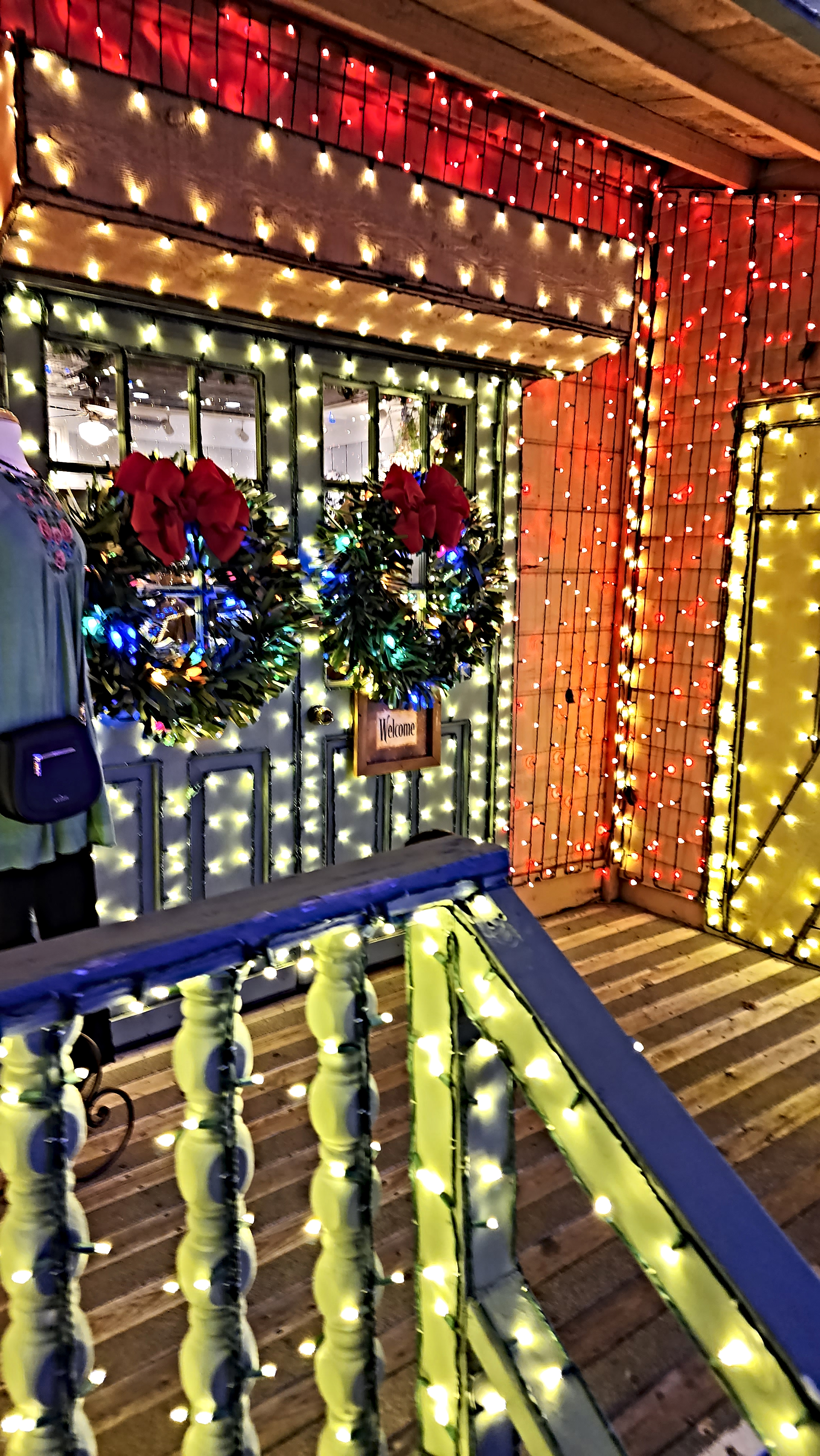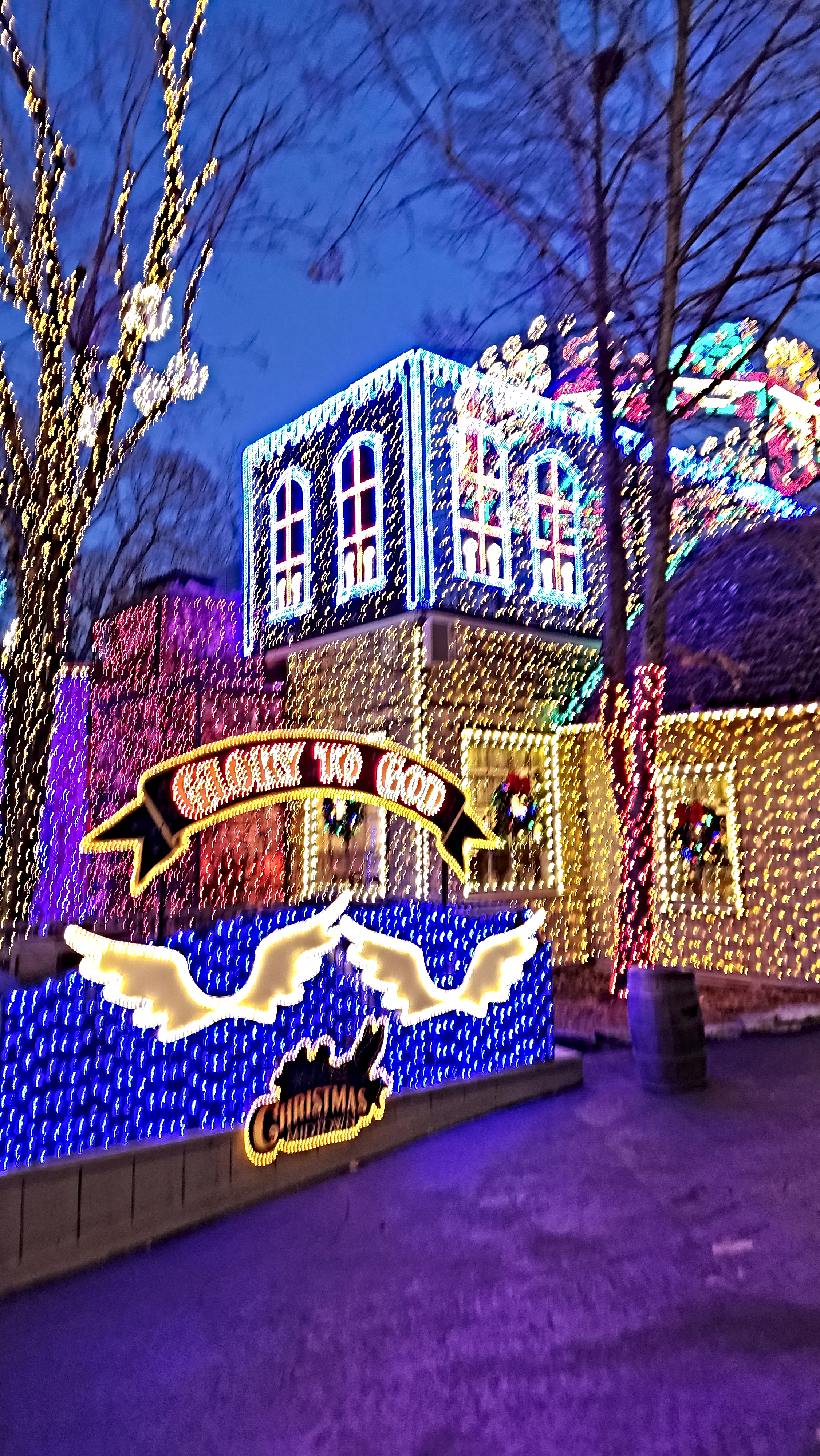 Old Time Christmas at Silver Dollar City consistently wins awards for the best holiday event across the United States. Visit for yourself and experience it all. Tip: Purchase the Christmas Tasting Passport. The Tasting Passport never disappoints, allowing you to taste several delicious foods. This year's passport includes sweet potato kettle chips, a red velvet funnel cake, a gingerbread funnel cake, a cinnamon sugar churro with peppermint dipping sauce, and many other delicious delights.
See A Christmas Show In Branson
Christmas time offers several Christmas themed shows. I have seen many Branson shows. In December of 2022, I experienced the Hughes Brothers Christmas Show, along with Branson's Christmas Wonderland at the King's Castle Theatre. The Hughes Brothers is a faith based family show that showcases the musical talent of the Hughes family.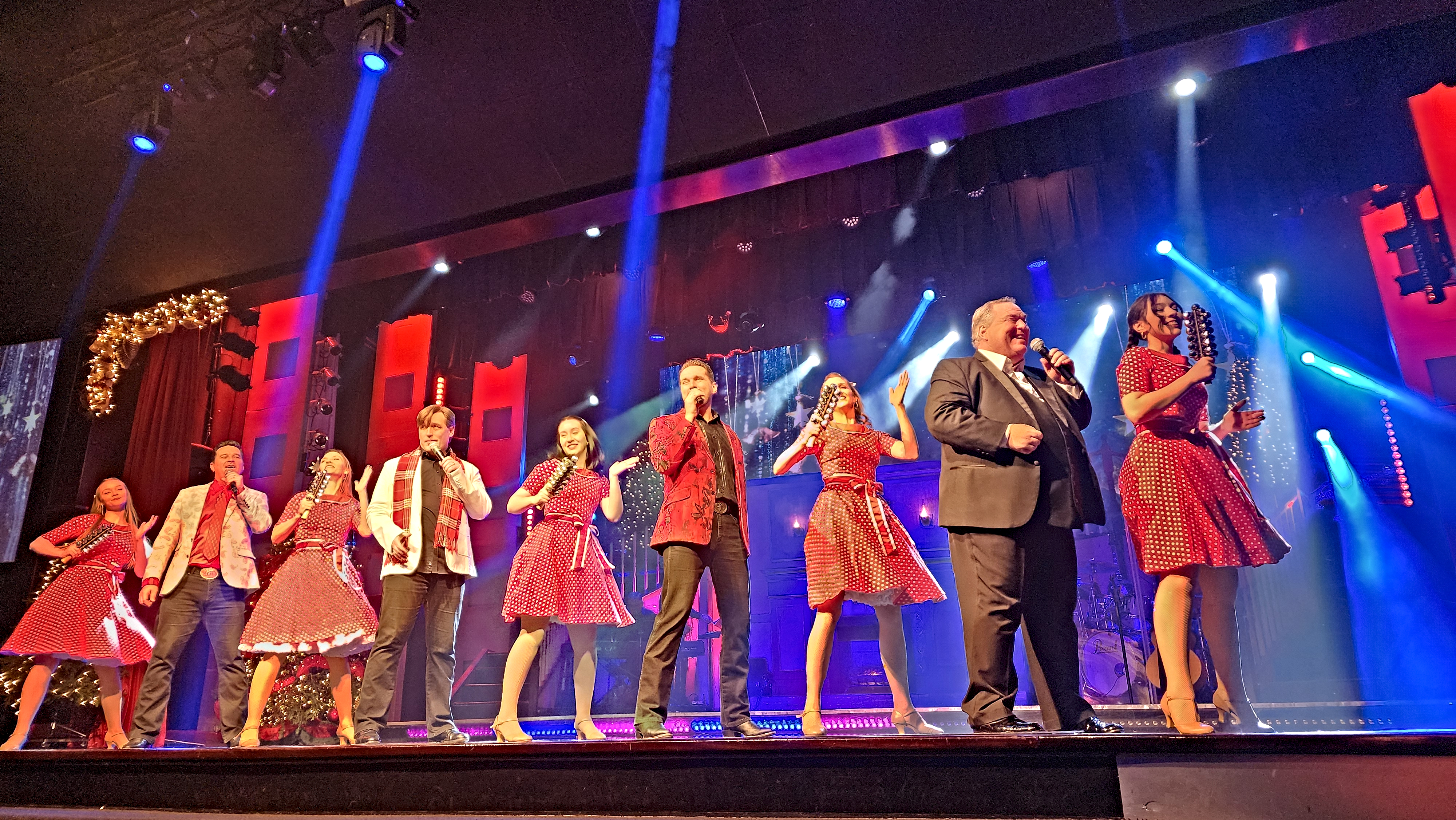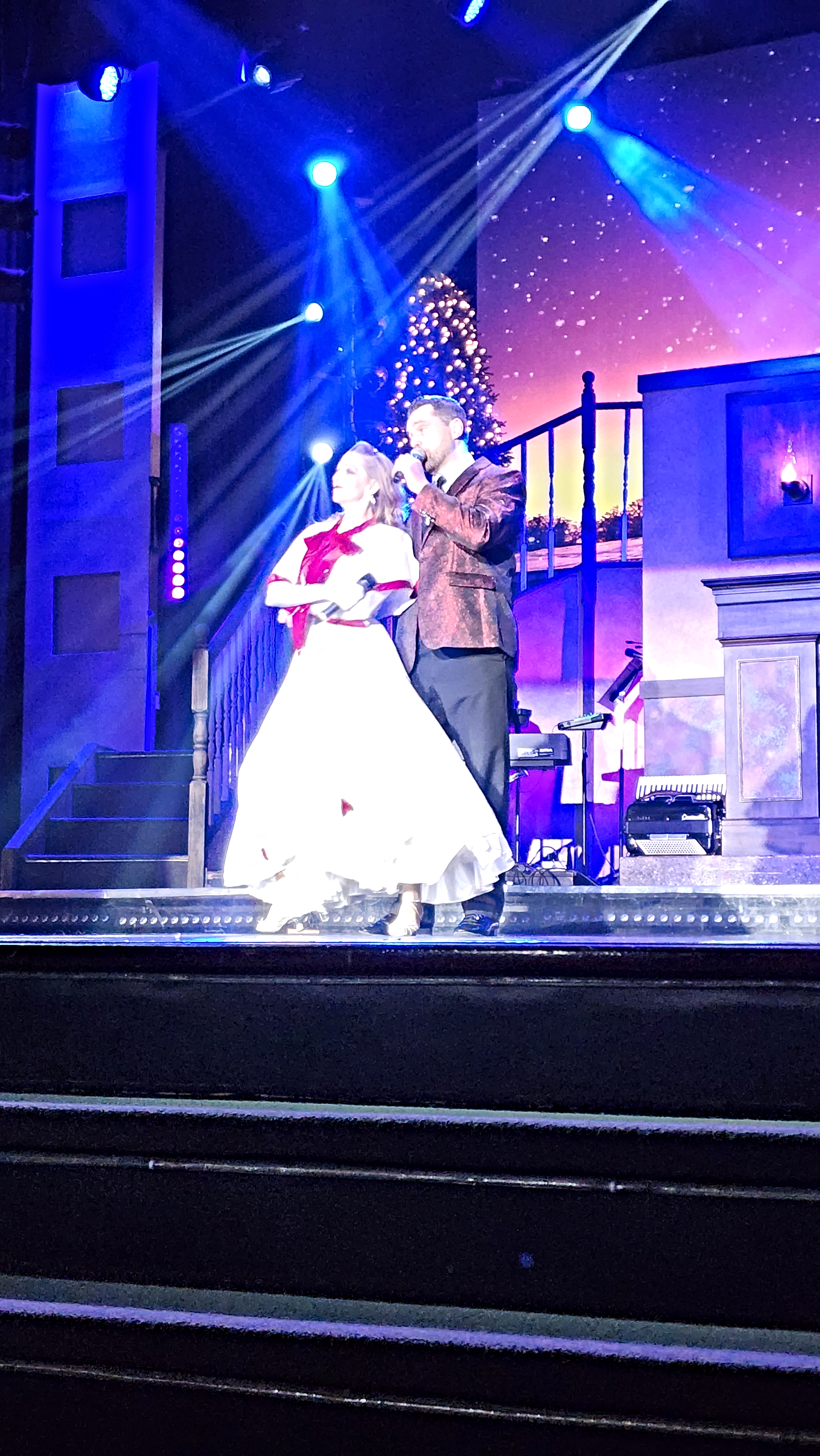 Branson's Christmas Wonderland is a fast-paced, joyful holiday show. As Branson shines through this holiday extravaganza, take a fun journey to the North Pole.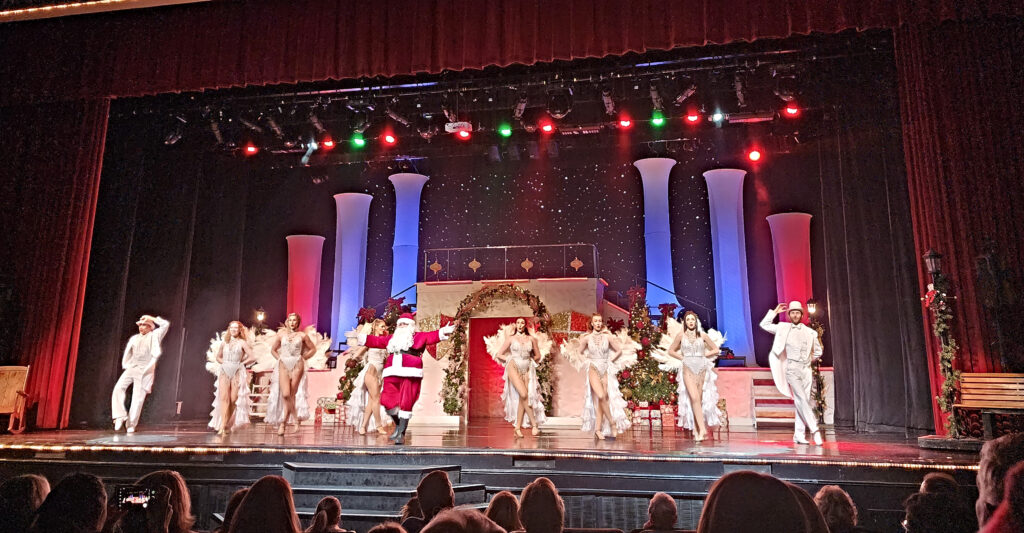 Both of these shows were incredible and were themed around the true meaning of Christmas. If you have been to Branson, you know that patriotism runs strong. Christmas is sharing the Christmas Story and reminding all of us that Jesus is the reason for the season.
Drive Through Christmas Light Displays
If you are struggling to get into the Christmas spirit, a drive through holiday light display will quickly get you in the spirit. There are several drive through Christmas light displays in the Branson area.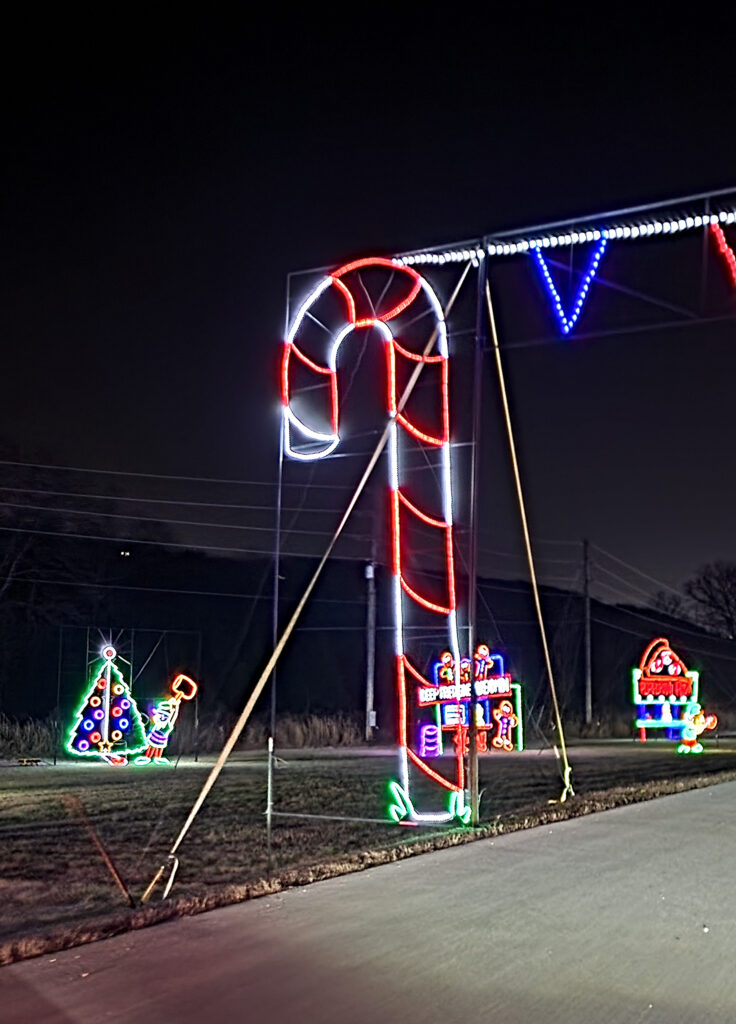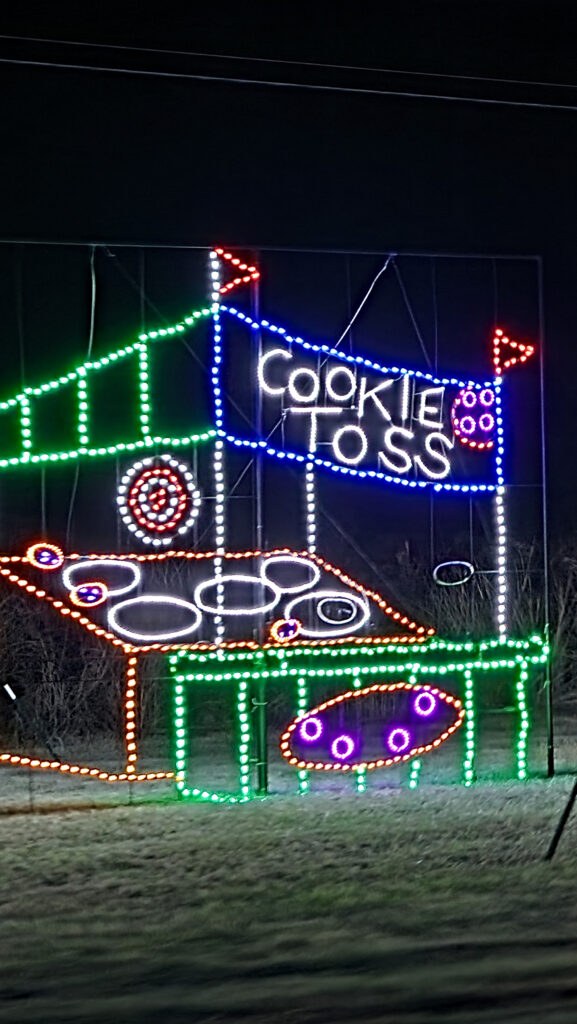 I drove through the Lights of Joy Drive-Thru Christmas Light Display. With 1.5 miles of lights, plan on spending 20-30 minutes on this drive. Pack your car and enjoy every twinkling light on your holiday drive. View all of the holiday light drive through experiences for 2023.
Ride The Branson Ferris Wheel
Hop on the Branson Ferris Wheel after the sun sets for an overview of the area.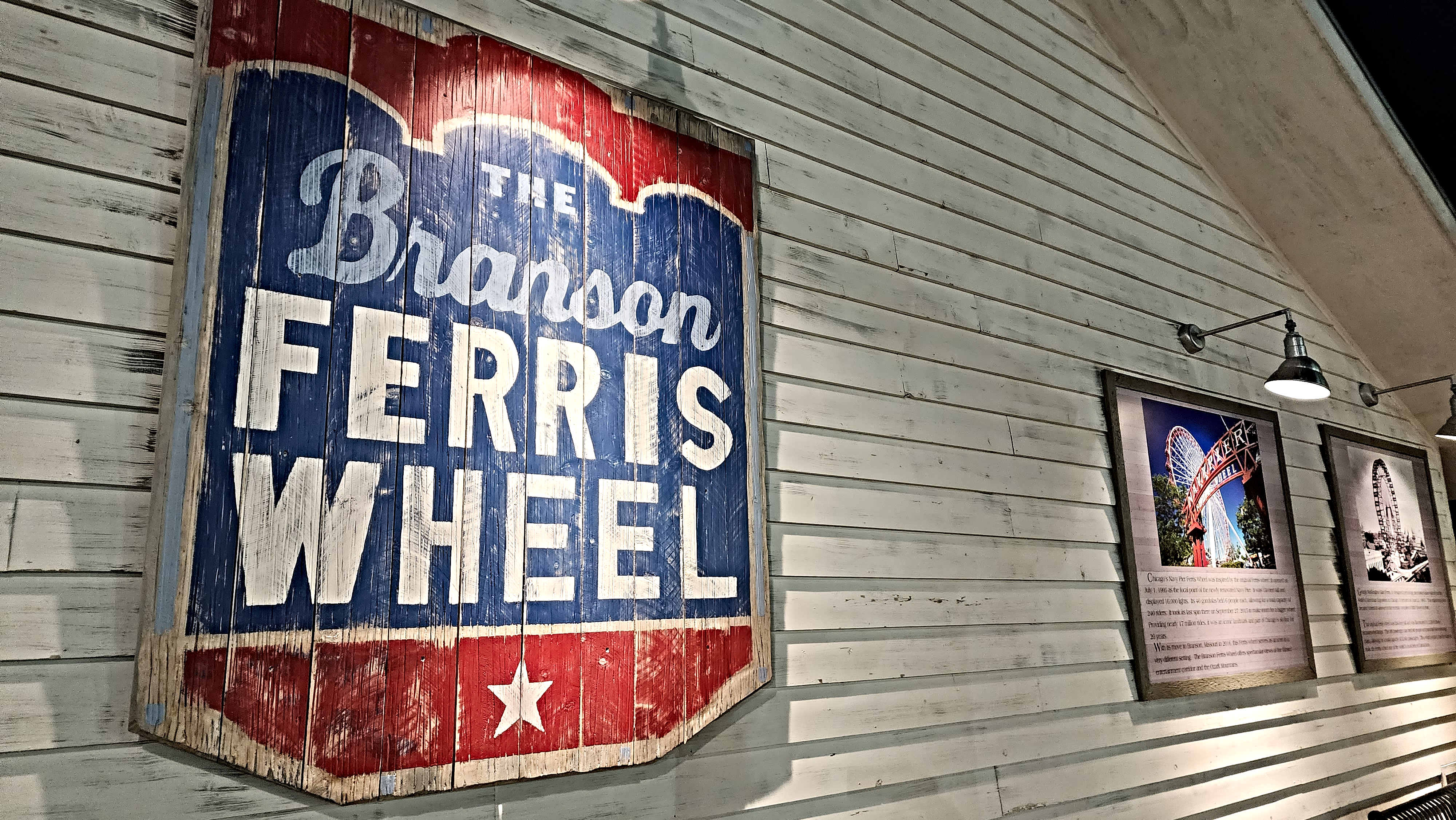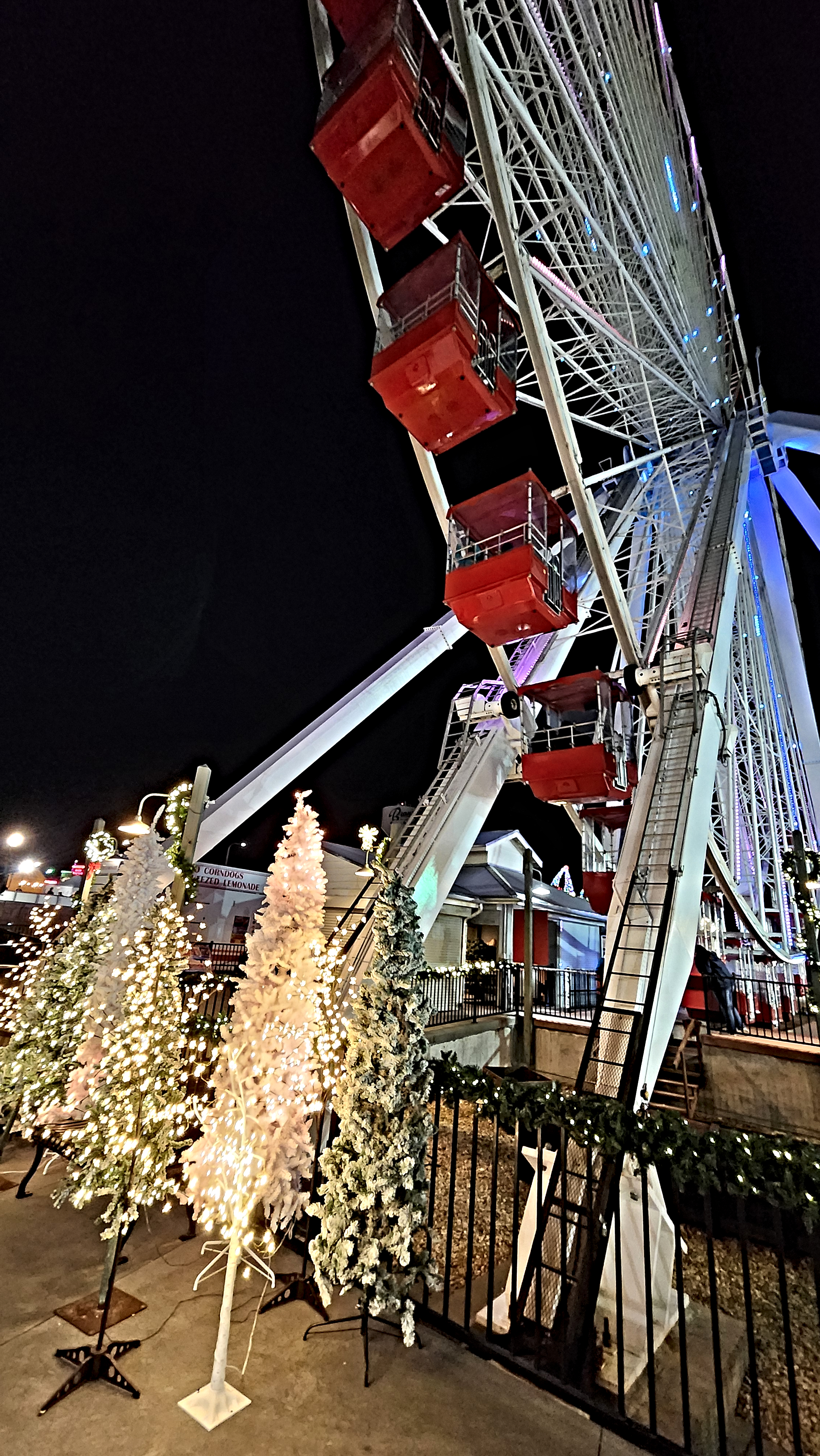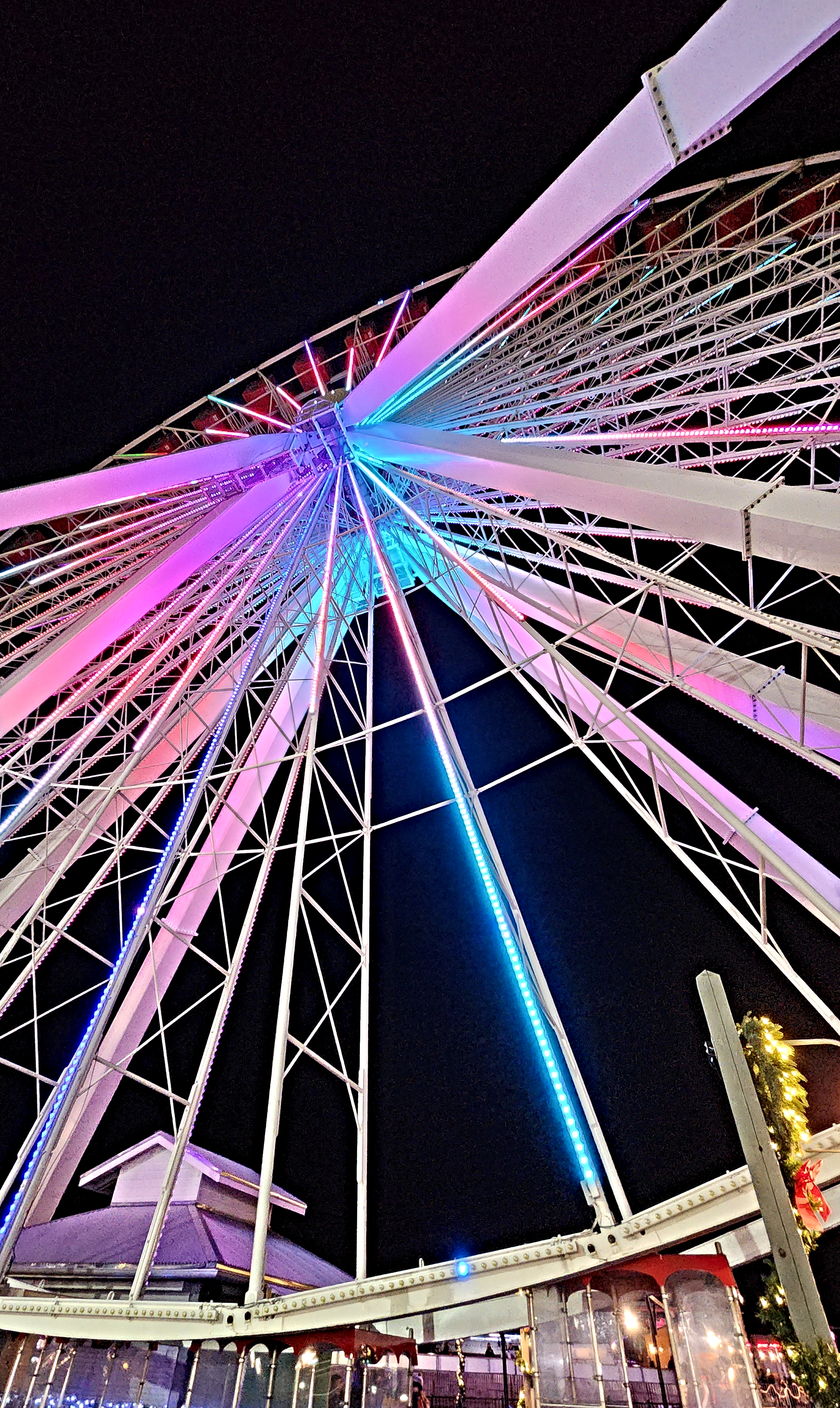 The holiday season brings views of special things that you don't see during other times of the year.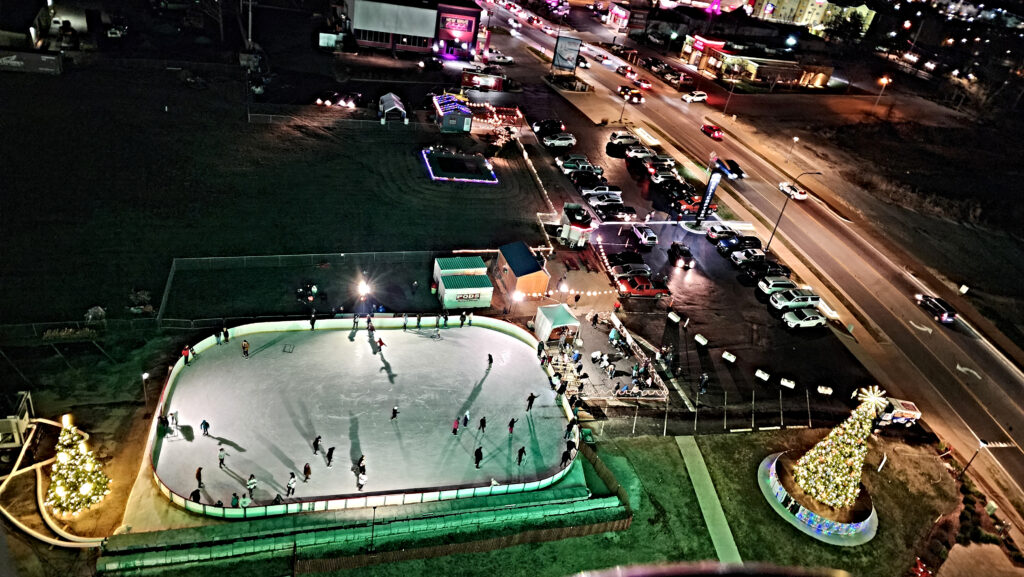 Bundle up and enjoy the view! If you look closely, you will see Santa in one of the cars during the holiday season.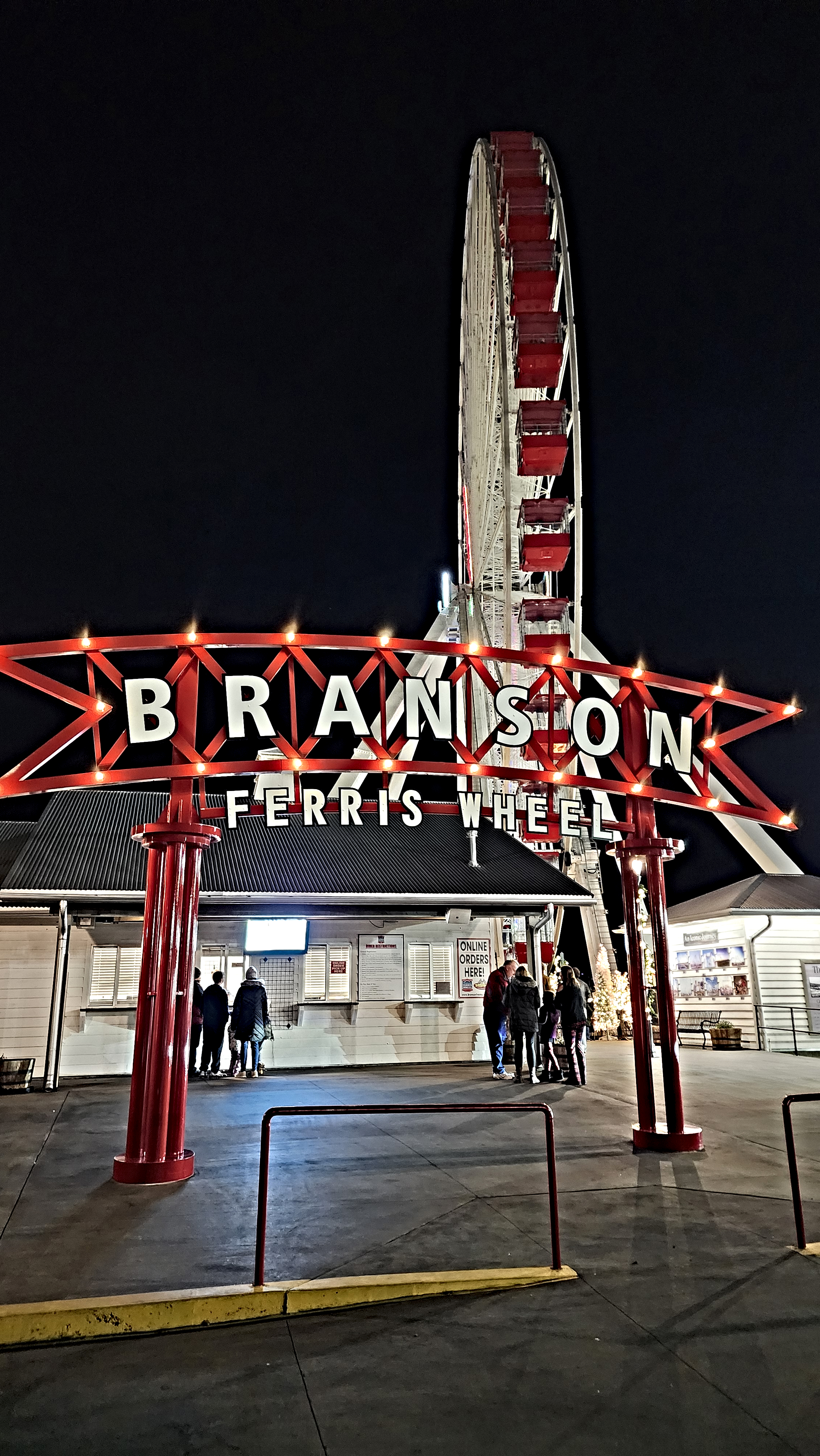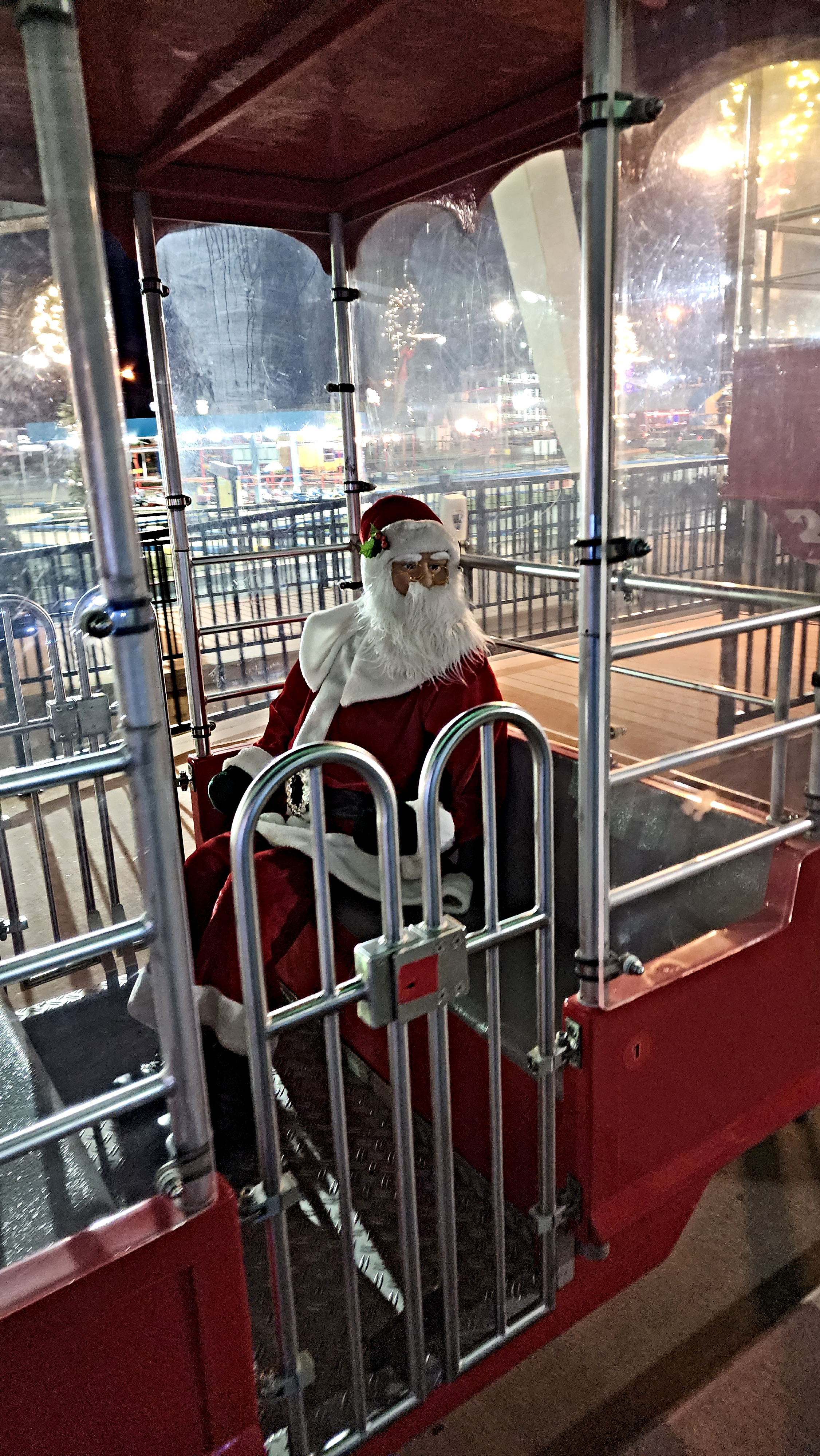 Fun Fact: The Branson Ferris Wheel was at Chicago's Navy Pier for several years before moving to Branson. I rode this same Ferris Wheel in Chicago in 2015. In 2016 it was transported to Branson.
The Best Christmas Shops In The Midwest
Dolly Parton's Stampede Christmas Dinner Show
Dolly Parton's Stampede Dinner Show is a classic show all year long.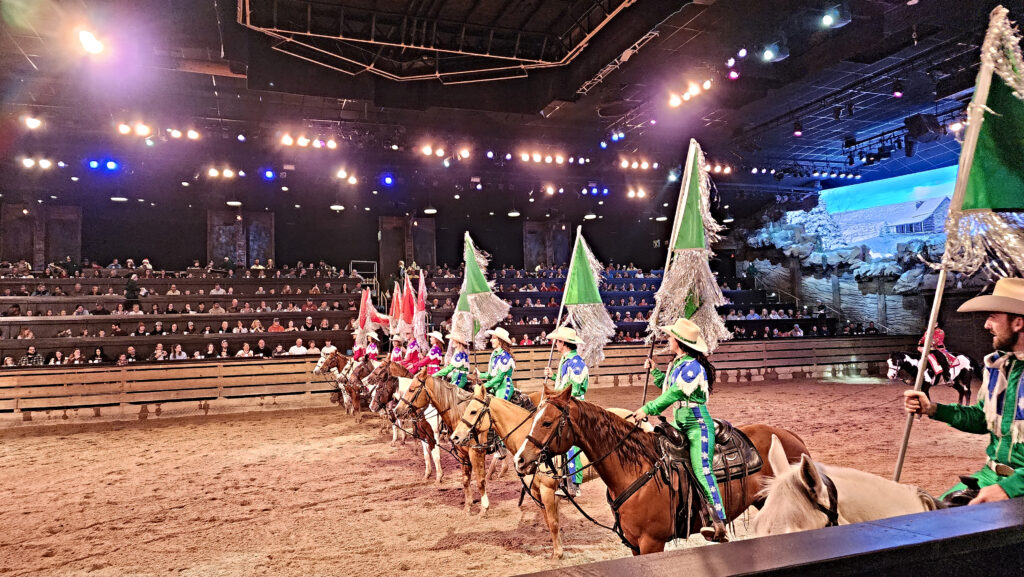 During the holidays, the show takes on a Christmas theme. Christmas at Dolly Parton's Stampede will quickly win you over. The usual mouth-watering whole rotisserie chicken, along with hickory smoked barbecued pork loin will make your meal one you talk about forever and ever. The fun kicks off annually at the end of October.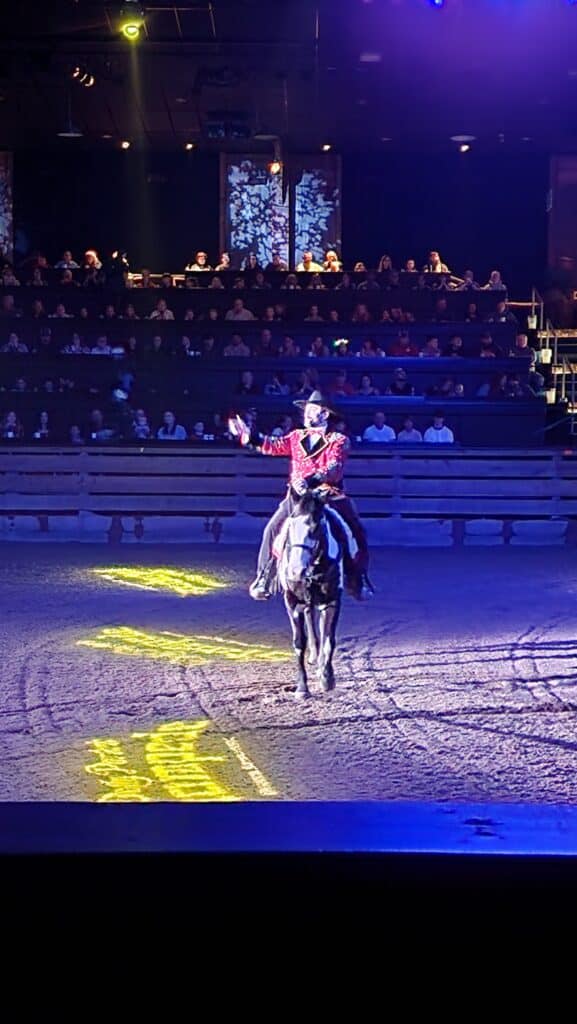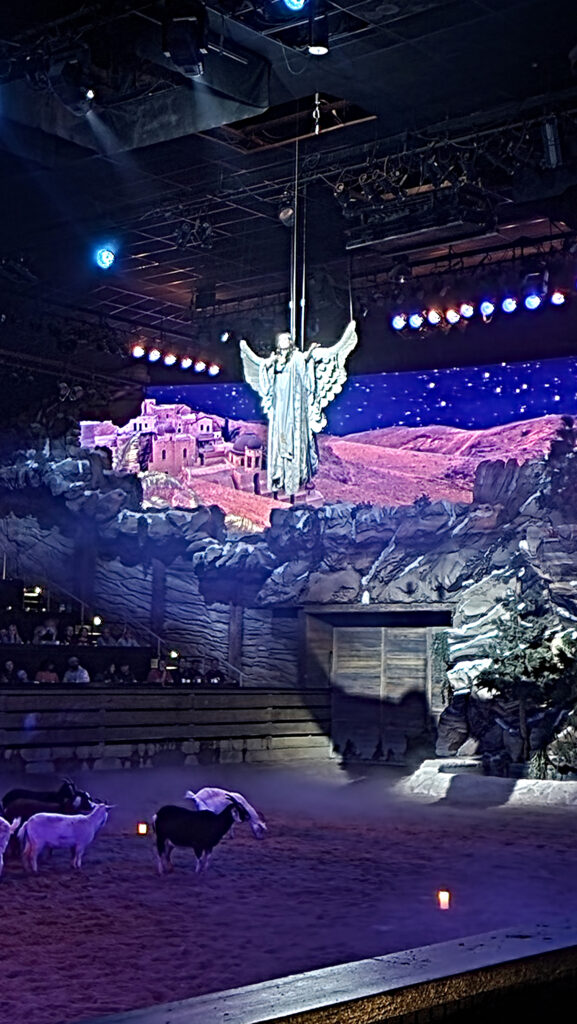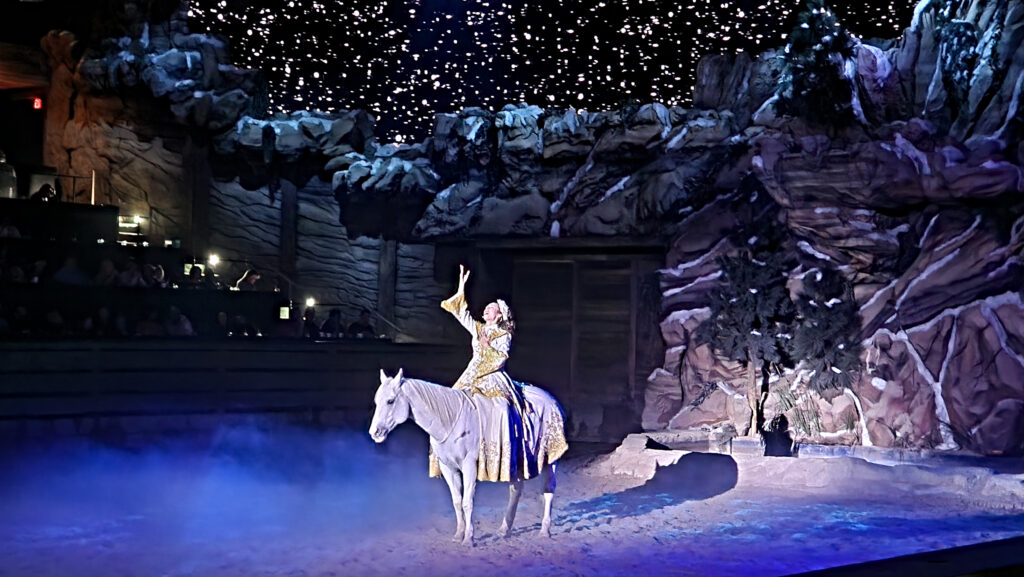 The true meaning of Christmas comes to life, as the angels soar above. Horses, music, patriotism, Christmas magic, and fun competition make this a must see Christmas show in Branson, Missouri.
Visit The Titanic Museum
If you want something a little different, yet holiday minded, The Titanic Museum is all decked out for Christmas during the holiday season.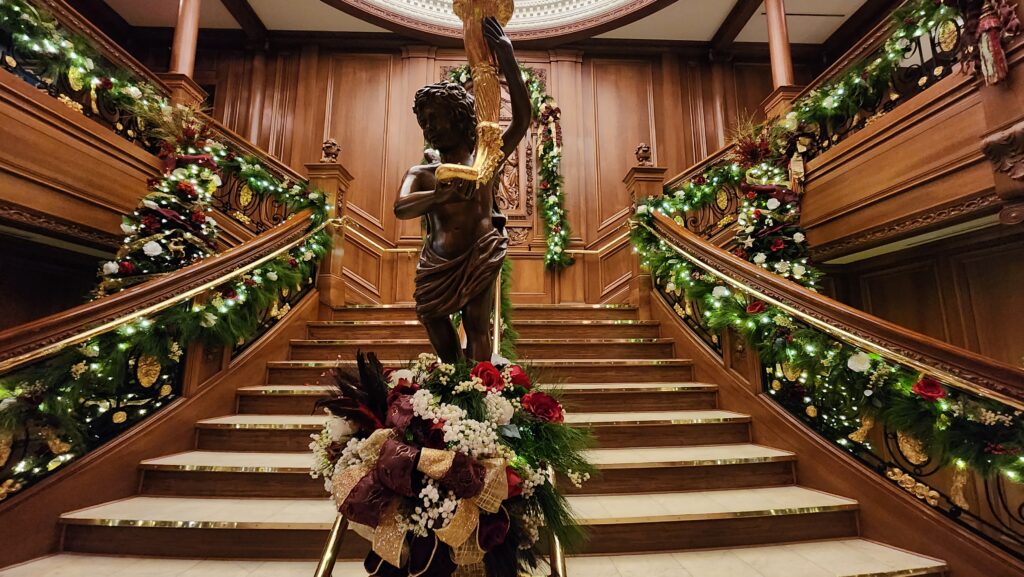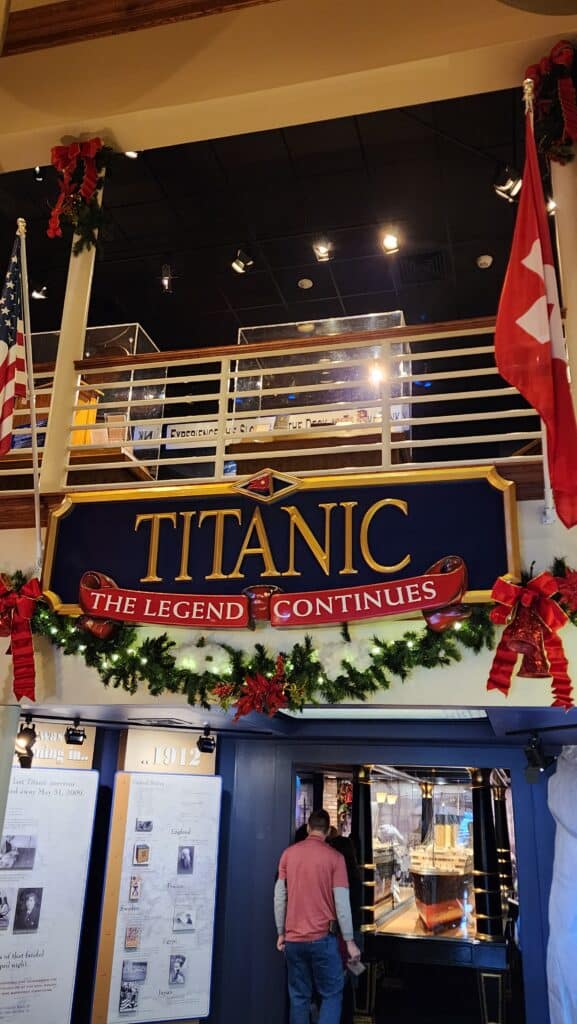 Purchase your tickets ahead of time, as they often sell out.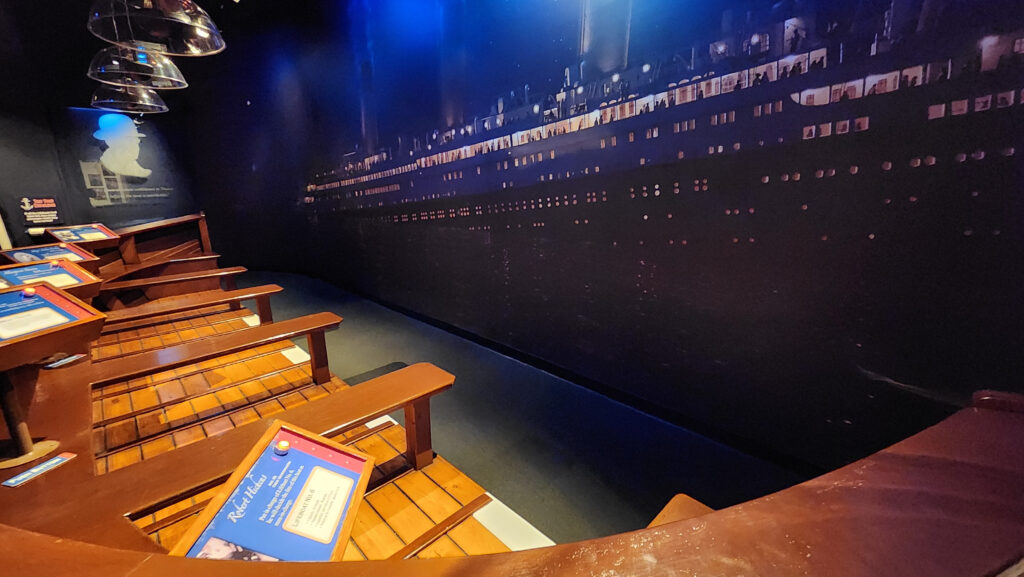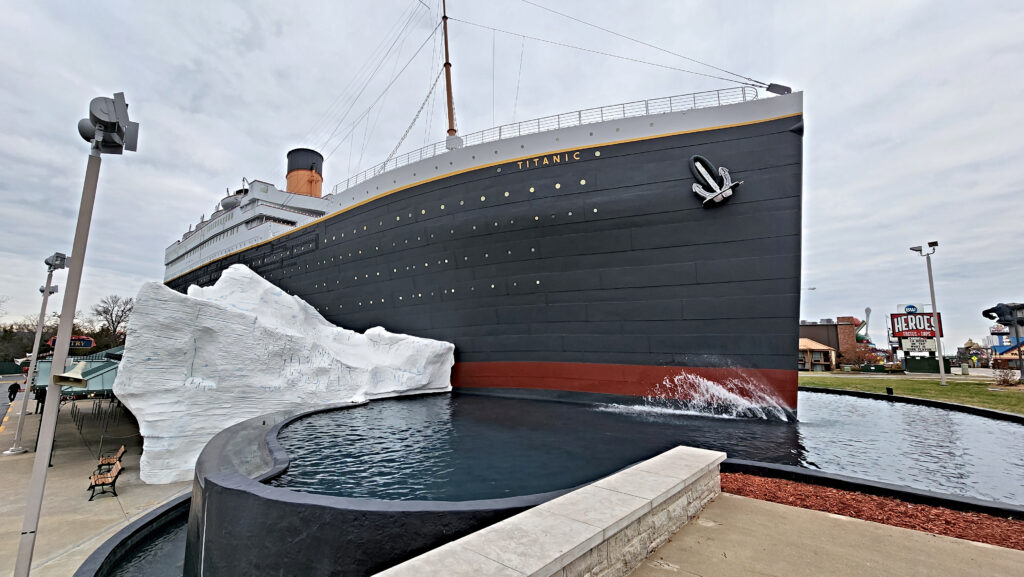 Take a tour of The Titanic Museum and see artifacts from The Titanic and learn about the people that were onboard. 2023 has been the year of the children, all 135 of them that were on board.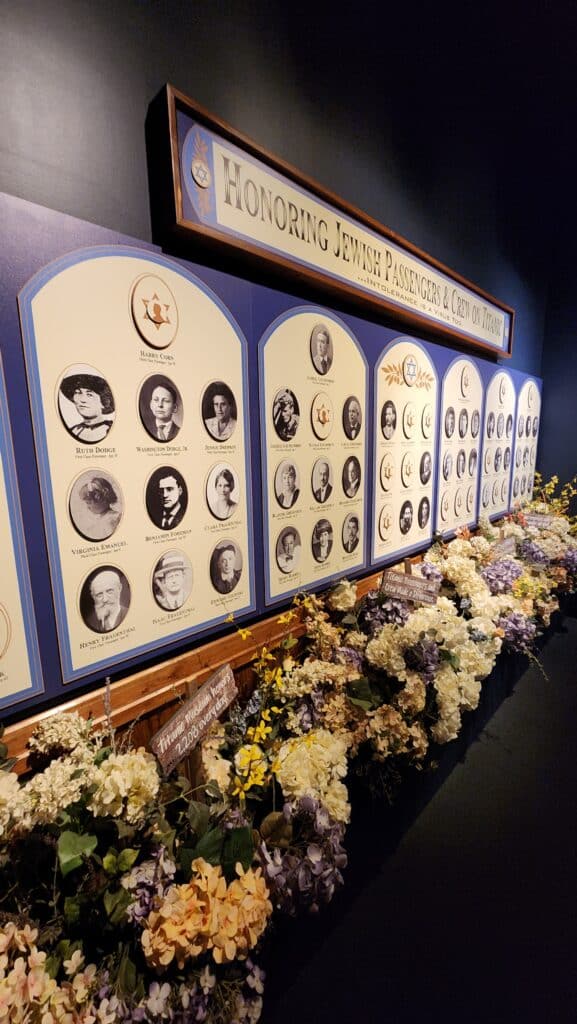 Christmas 2023 will feature Christmas Red Bears. Starting November 4, 2023, a massive gathering of huggable Christmas Red Bears can be viewed and adopted at the Titanic Museum in Branson during the Christmas season. You can honor the memory of a child on the Titanic. The personal stories within the museum is the largest display of Titanic children's artifacts ever assembled. Visit and be inspired to make Christmas special for someone this year.
Most importantly, make the trip. A holiday trip to Branson, Missouri, will be a memory of a life time. And, if you are like me, you will find yourself planning your next visit to Branson- in the heart of the Ozark Mountains.
The following two tabs change content below.
SaraB
Sara is a travel enthusiast that resides in North Iowa. You can find her traveling where the plane, train, ship, or car will go. Are you looking to take a road trip? Sara has solutions for you!