Three Off The Path Mid-West Places That Are Worth A Visit
The Mid-West is full of fun experiences and towns that will embrace you. I've recently traveled to three Mid-West towns that I think you will find intriguing and interesting. In fact, so intriguing, I think you may find yourself planning a visit.
North Platte, Nebraska is a really cool Mid-West town to visit. Railroad enthusiasts will appreciate the Golden Spike Tower and Visitor Center which overlooks Bailey Yard.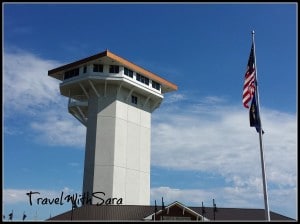 Bailey Yard welcomes 139 trains each day while sorting 3,000 rail cars daily. The folks that work in this tower have a passion for trains and it shows in their enthusiasm. The Buffalo Bill Ranch State Historical Park is another historical site that you will want to visit. From an old house, beautiful grounds, to a well kept barn, your visit here will be worth it. Both of these historical sites are North of the I-80 Interchange in North Platte. You will want to follow the signs once you get into town.
The Fort Cody Trading Post is right off of the I-80 interchange, as well as Cody Go Karts. Be sure to take a swing into Penny's Diner before you leave town, you will be glad you did!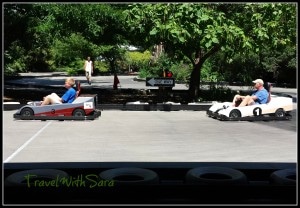 Family fun that brings in a touch of the West, while in the Mid-West is what you will find when you visit North Platte, Nebraska.
Mason City, Iowa is home to the last known hotel in the world designed by Frank Lloyd Wright. The Park Inn Hotel was recently renovated and architectural lovers will appreciate the features in this hotel.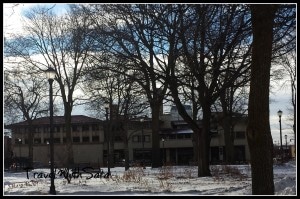 Mason City is located approximately 7 miles East of I-35, 1/2 way between Des Moines and Minneapolis. Mason City is also the childhood home of The Music Man's Meredith Willson. Music Man Square, is a museum that showcases the music that Meredith Willson is known for.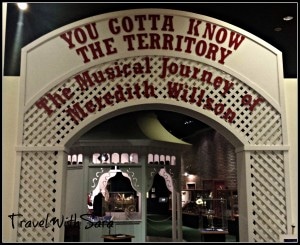 Lime Creek Nature Center offers family hiking trails and a fun display of critters that call North Iowa home. Mason City is an overnight spot for RAGRAI 2014. If you are a bicycle nut, you will know what RAGBRAI 2014 is!
Heading East to Hendricks County Indiana brings small town living to an area with a lot of people. Danville, Indiana is home to the Mayberry Cafe. Mayberry In the Midwest will be held May 17 & 18th, 2014 in Danville.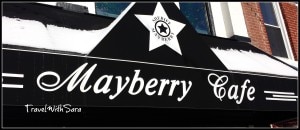 A fun place to experience Andy Griffith and some good home cooked food! Several parks throughout Hendricks County offer golfing, swimming, and sports opportunities for families. If motor sports is your thing, Hendricks County has you covered! And just in case you appreciate the arts, Hendricks County offers a ton of opportunities to learn and experience the arts.
There is no time like right now to start planning your next vacation. Why not take some time to visit the Mid-West and travel off the beaten path? The Mid-West is home to tons of amazing destinations, this happens to be three places that you should put towards the top of your list. I'd love to hear about your favorite places to visit in the Mid-West.
The following two tabs change content below.
SaraB
Sara is a travel enthusiast that resides in North Iowa. You can find her traveling where the plane, train, ship, or car will go. Are you looking to take a road trip? Sara has solutions for you!