A Must See Before Your Cruise Departs Port Canaveral: Exploration Tower
I'm always a little curious when I see a fun shaped building in an area. Florida's Space Coast, Port Canaveral, is home to a new Exploration Tower. When you enter the port area in Port Canaveral, the Exploration Tower is really hard to miss. Disclosure: I paid for my ticket to visit the Exploration Tower in Port Canaveral and all opinions are my own.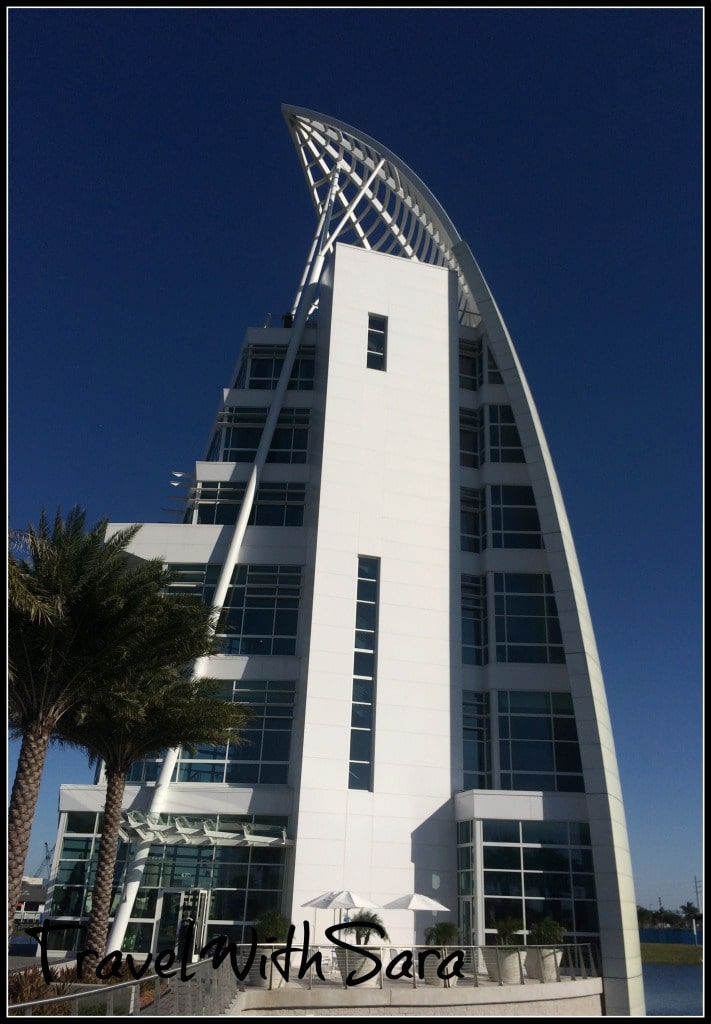 I've grown to really love Port Canaveral, as it is one of my favorite ports to cruise out of. And it's no secret, that Port Canaveral is one of the fastest growing ports in the world. Ships come and go out of this port all day long. The Exploration Tower opened in November of 2013 and offers 23.000 square feet of space.
Entrance into the Exploration Tower is $6.50 for Non-Brevard county residents, adult residents pay $4.00 and children pay $2.50. This is an affordable place to take your family and it offers a little bit of fun and an educational opportunity. A family of four can visit for under $20.00, which in my opinion, is pretty darn reasonable! There are coupons all over the place on Florida's Space Coast. You are sure to find coupons in the brochures in local restaurants and hotels.
The seventh floor is home to a deck that visitors can walk out on. And in my opinion, it's worth making the step outdoors.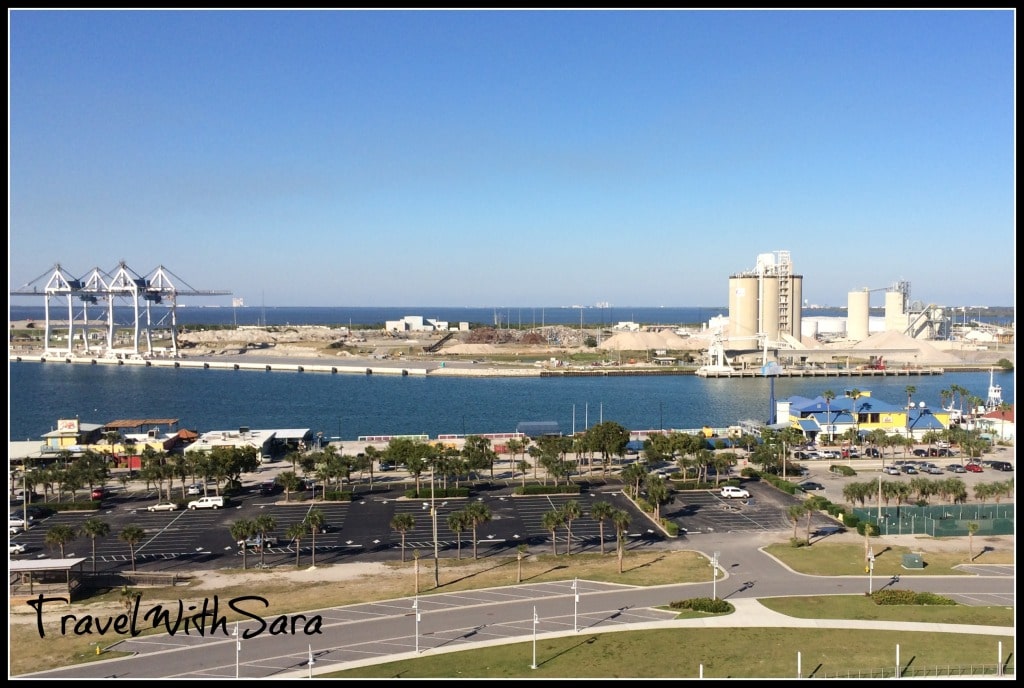 There are several interactive displays throughout the exploration tower, as well as an opportunity to see creations made out of "junk" found in the ocean. Check out this amazing display!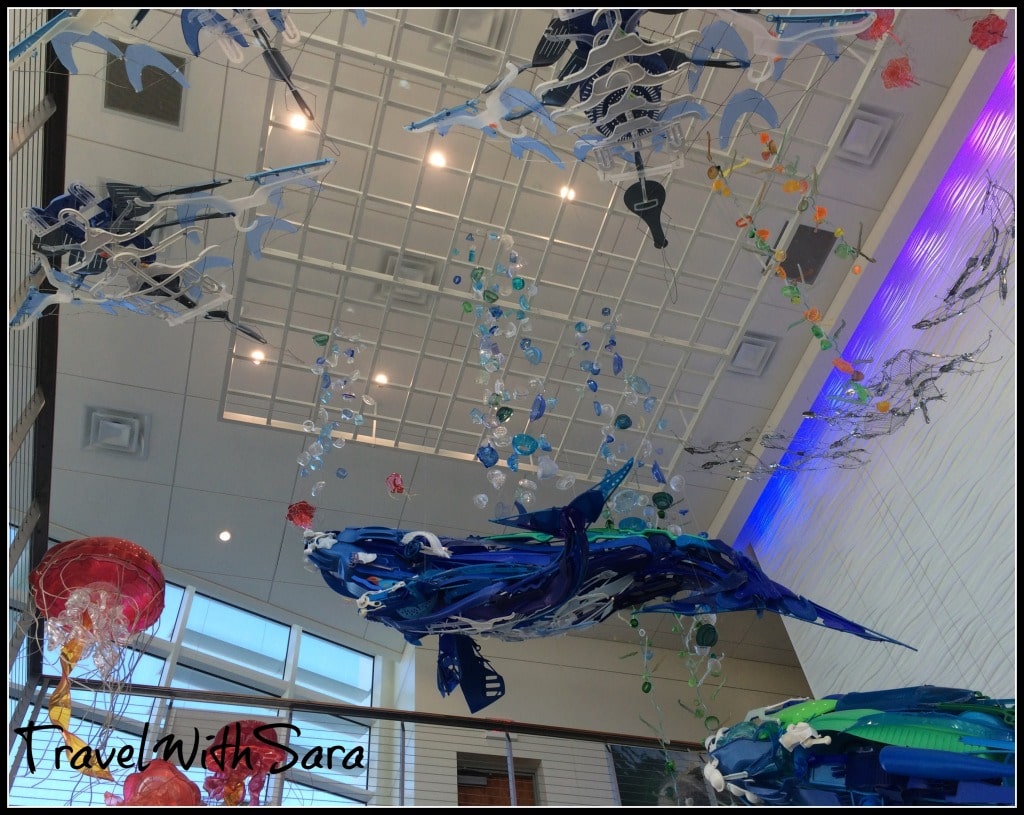 Florida's Space Coast is home to more than 60 miles of beaches and it's also a great place to begin a family cruise. I'd suggest visiting the Exploration Tower in Port Canaveral before you and your family board your cruise ship, as it's a great way to educate your kids about the ocean. If you visit on the day you are departing, you will be able to see your cruise ship from the observation deck off of the 7th floor.
So, when are you visiting Florida's Space Coast? I know that it's time for me to start planning another cruise and/or a visit to Florida's Space Coast. Have you visited the Exploration Tower? If so, what did you think?
The following two tabs change content below.
SaraB
Sara is a travel enthusiast that resides in North Iowa. You can find her traveling where the plane, train, ship, or car will go. Are you looking to take a road trip? Sara has solutions for you!