Transfer Tips From Orlando International Airport To The Carnival Sunshine In Port Canaveral
Cruising is something that I have grown to love and one of the first challenges is getting to and from the ship. We arrived at Orlando International Airport the evening before we were scheduled to sail out of Port Canaveral on the Carnival Sunshine.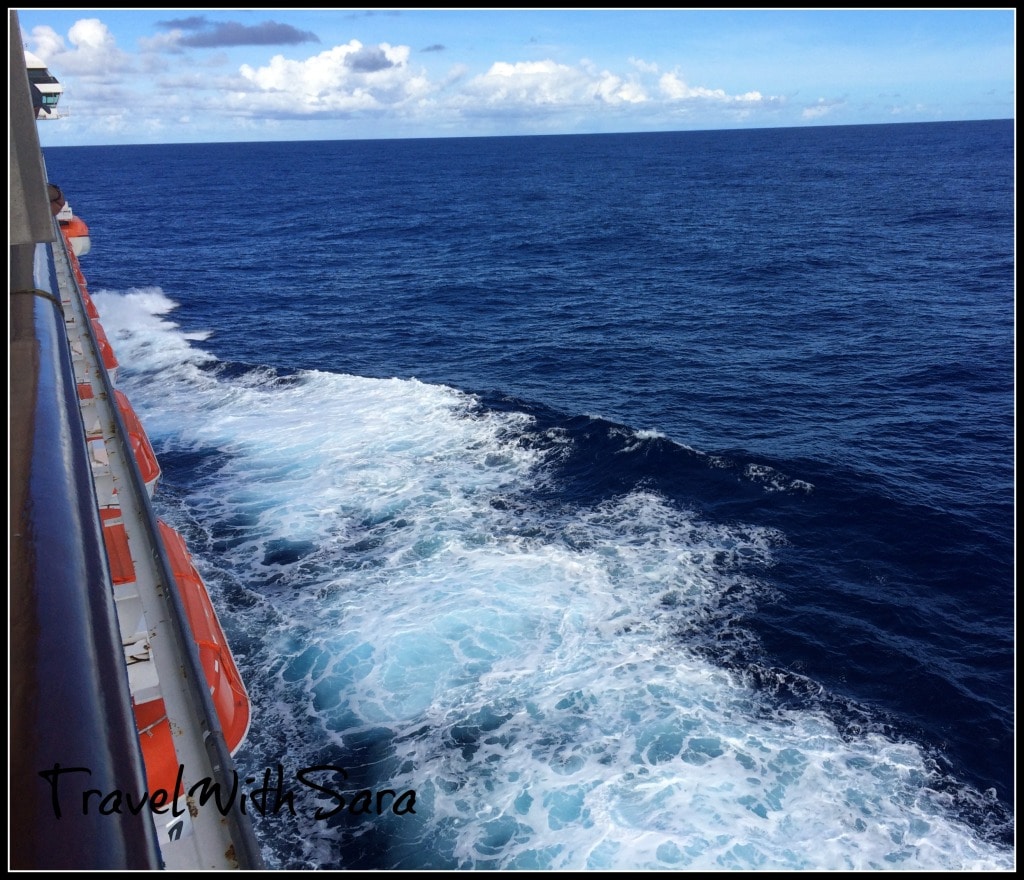 I had traveled through Orlando International Airport a few months before our scheduled cruise and had taken note of the Hyatt Regency Orlando International Airport, which was located right outside of the security gate.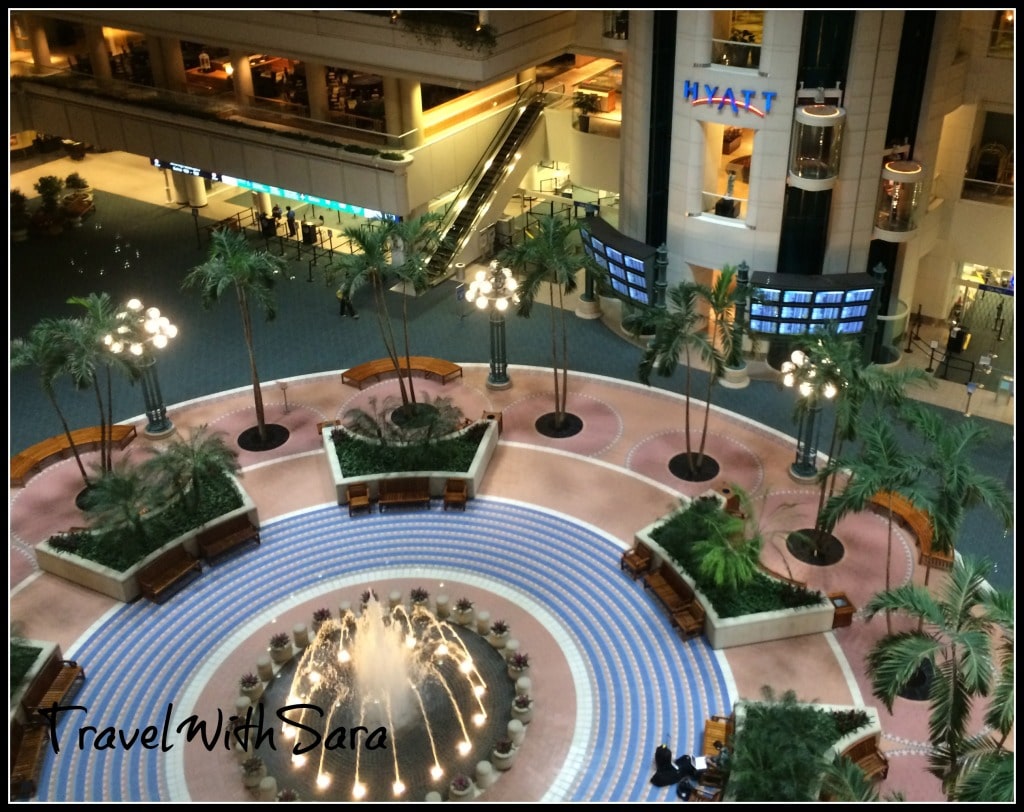 We got off of our plane from Minneapolis at the Hyatt Regency Orlando International Airport and went up a set of escalators check into our hotel. Our stay here was perfect! There was no chasing down hotel transportation for the night and then having to get up in the morning to catch a ride back to the airport, to catch our shuttle to take us to the Carnival Sunshine in Port Canaveral.
Morning arrived and we checked out of our hotel room and then went down to the large food court that was between the hotel and the area where we were to catch our shuttle to Port Canaveral. We had breakfast and then headed to the desk to check into our shuttle. There were signs all along the way.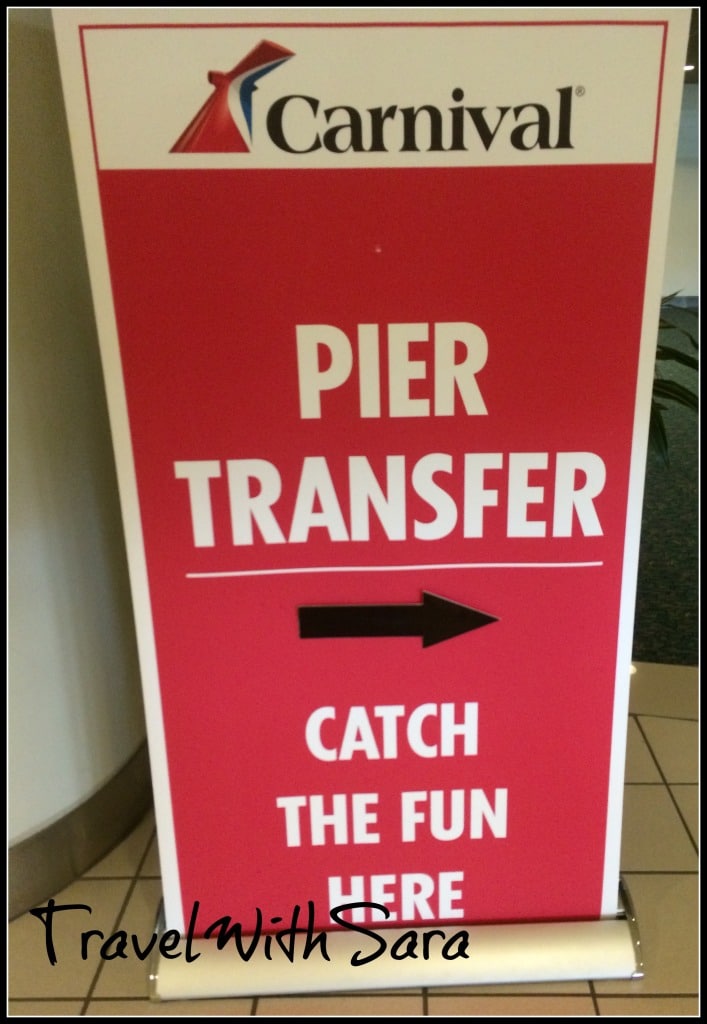 The staff at the Carnival shuttle check in area was fast and efficient. If you lost or forgot to bring your luggage tags with you, the staff here is more than willing to provide you with those necessary luggage tags.
We arrived about an hour before our scheduled departure, which meant a little wait in a comfy chair. I would not recommend arriving anytime later than we did. Our shuttle bus did board early and once we boarded our shuttle, and a headcount was taken, we were on our way to Port Canaveral to cruise on the Carnival Sunshine. It's a good idea to have some cash on hand, as the shuttle bus drivers do provide great service.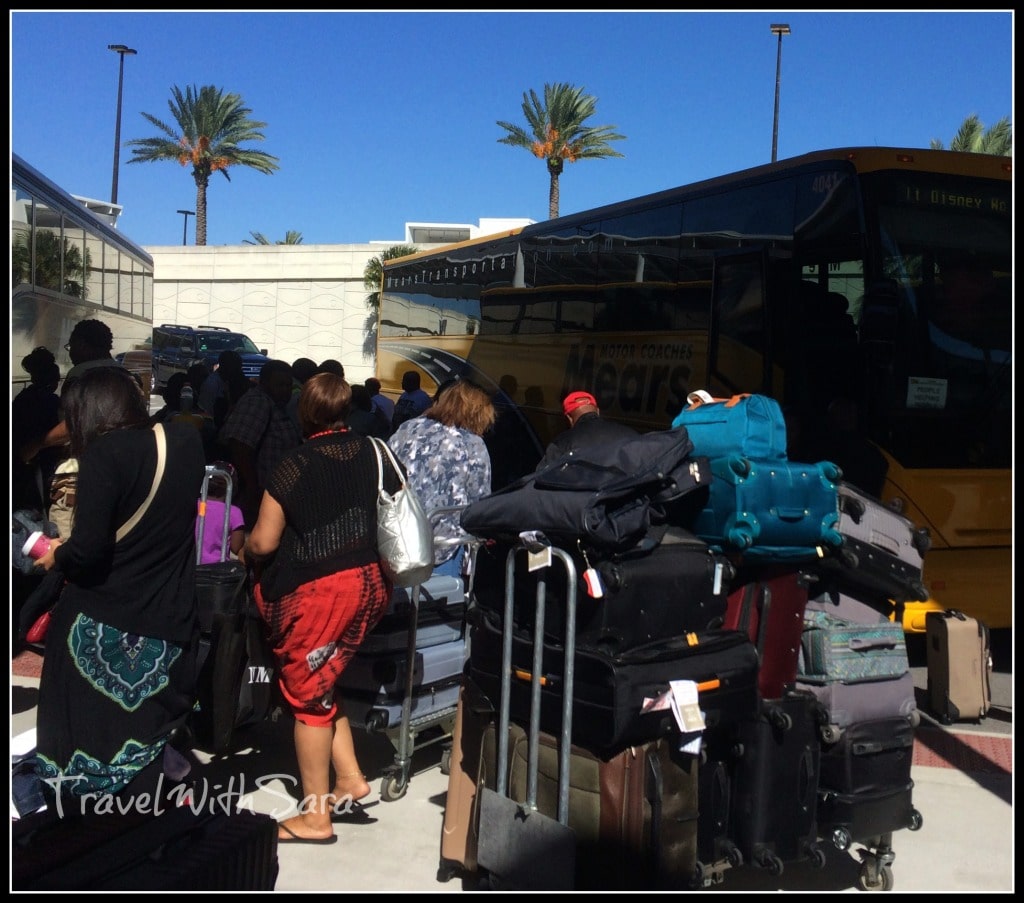 Upon our arrival at the port, the bus driver made sure to unload our luggage before he gave everyone on the bus the AOK to get off. This made for a rather quick departure from the bus, as we got off, grabbed our luggage and headed to the official Carnival check in desk.
So, the next time you fly into Orlando International Airport, I'd highly recommend you stay at the Hyatt Regency Orlando International Airport, as it will easily save you a couple hours of stress. The folks at Carnival Cruise Lines will provide you safe, affordable transportation to and from Port Canaveral. So, tell me… who's ready to cruise on the Carnival Sunshine? I am raising my hand high!
*Note: We paid for our hotel stay and our Carnival Cruise. The opinions here are mine and nobody else's.
The following two tabs change content below.
SaraB
Sara is a travel enthusiast that resides in North Iowa. You can find her traveling where the plane, train, ship, or car will go. Are you looking to take a road trip? Sara has solutions for you!