Reasons Why You Should Hop Off Of I-35 To Play In Burnsville, Minnesota
Burnsville, Minnesota is a town that I drive through on a regular basis on my way to Minneapolis. Thank you to Experience Burnsville for hosting me on my short 24-hour visit. As always the opinions expressed here are mine and nobody else's.
I recently took the time to actually stop in Burnsville and experience what it has to offer. It's very easy to drive right by on I-35, but well worth your time, when you hop off of it.
PLAN TO PLAY AT BUCK HILL: BURNSVILLE, MN
Buck Hill is known for training some of the world's best downhill skiers, including Lindsey Vonn. It should not be a surprise that there are several options for downhill skiing enthusiasts. The Ski Racing D-Team, Ski & Snowboard X-Team, Summer Camps and USSA Team are training options available for ski enthusiasts. This hill turns white, once Fall rolls around. For winter enthusiasts that to do not wish to tackle downhill skiing, tubing is a fantastic option. I had the opportunity to go tubing on the last day of the 2019 season. It was memorable and it was fun!
Many people do not realize that Buck Hill is home to mountain biking. An MTB Season Pass holder has the opportunity to bike the trails, without checking in anywhere. Private lessons and racing nights are also offered. Did you know that mountain biking was a part of Buck Hill? I did not and was pleased to learn that they are a year-round facility. Most importantly, spend some time with friends and you have yourself the perfect day!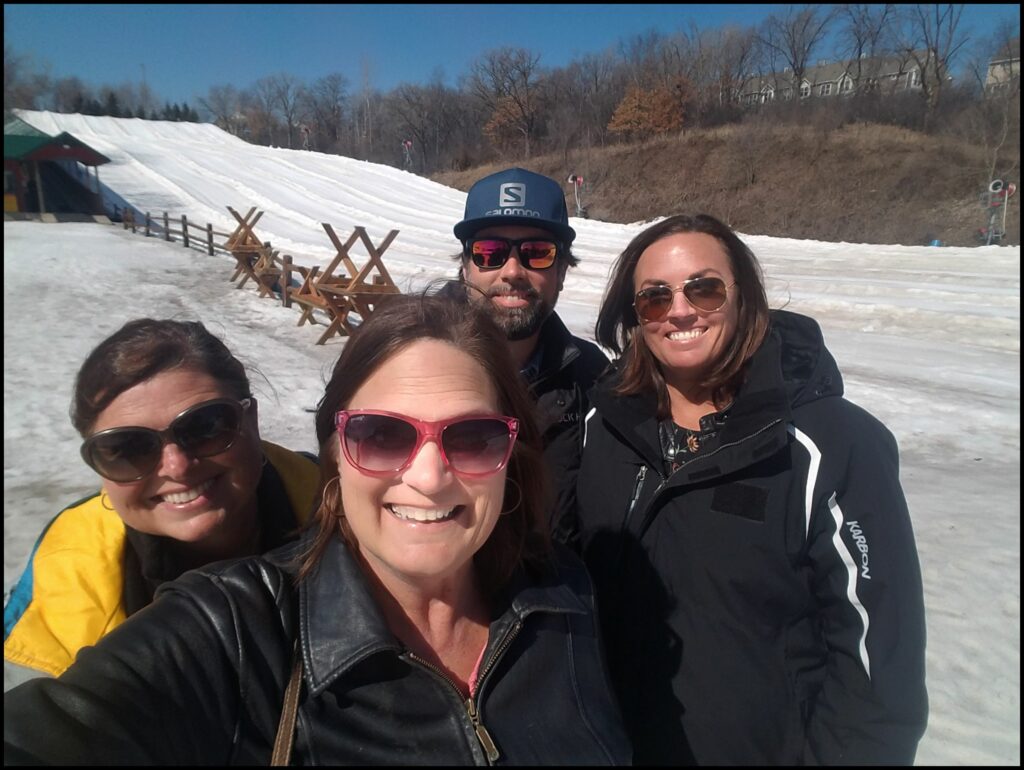 Music and events are also very popular at Buck Hill. With live music at Buck Hill and other activities, you will be sure to embrace the hill any time throughout the year. Buck Hill is a destination in itself, and Burnsville is proud to be home to this spectacular outdoor lover's paradise.
Dining options are also available at The Black Diamond Restaurant, which I might add, is very popular with the locals. I also had the opportunity to dine at a restaurant a few miles nearby, the Chianti Grill Burnsville.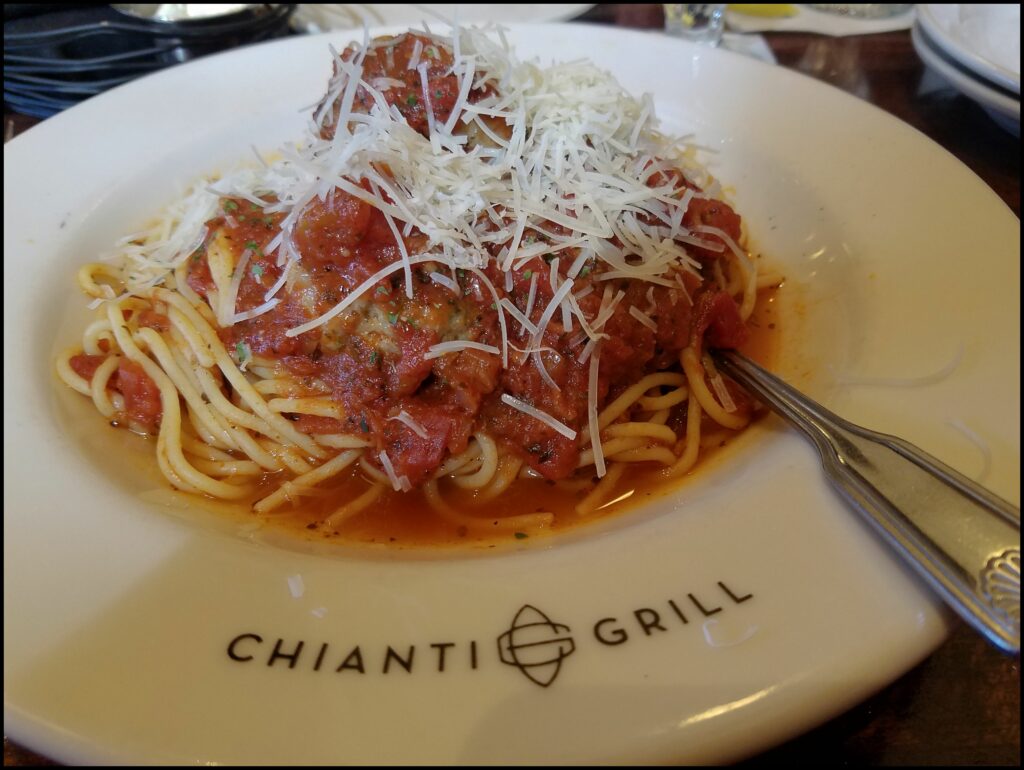 It's known as an Italian Steakhouse and offers Italian favorites. I would gladly return, as my food was delicious!
FAMILY FRIENDLY LODGING AWAITS IN BURNSVILLE, MINNESOTA
Lodging is affordable in Burnsville and offers a great base camp to anywhere in the Twin Cities. The AmericInn Hotel & Suites offers family-friendly lodging. With a hot breakfast, free parking and a handy location, it's a win/win for everyone.
MAKE BURNSVILLE, MN YOUR HOME BASE WHEN VISITING THE TWIN CITIES
The next time you are in the Twin Cities, make the time to explore Burnsville. The Mall of America, Canterbury Park Racetrack & Card Casino, Como Town Amusement Park and much more are all a short drive from Burnsville. Save some money, stay and play in Burnsville, before you venture into the Twin Cities.
*Thank you to Experience Burnsville for hosting me.
The following two tabs change content below.
SaraB
Sara is a travel enthusiast that resides in North Iowa. You can find her traveling where the plane, train, ship, or car will go. Are you looking to take a road trip? Sara has solutions for you!