Springfield, Illinois Is Home To All Things Abraham Lincoln
Springfield, Illinois is a Mid-Western destination that is sure to be memorable for history and presidential enthusiasts. I am not a history buff and I quickly embraced Abraham Lincoln and all the history that is found in Springfield. Abraham Lincoln's family home is located in Springfield and offers insight into a quieter time in our lives.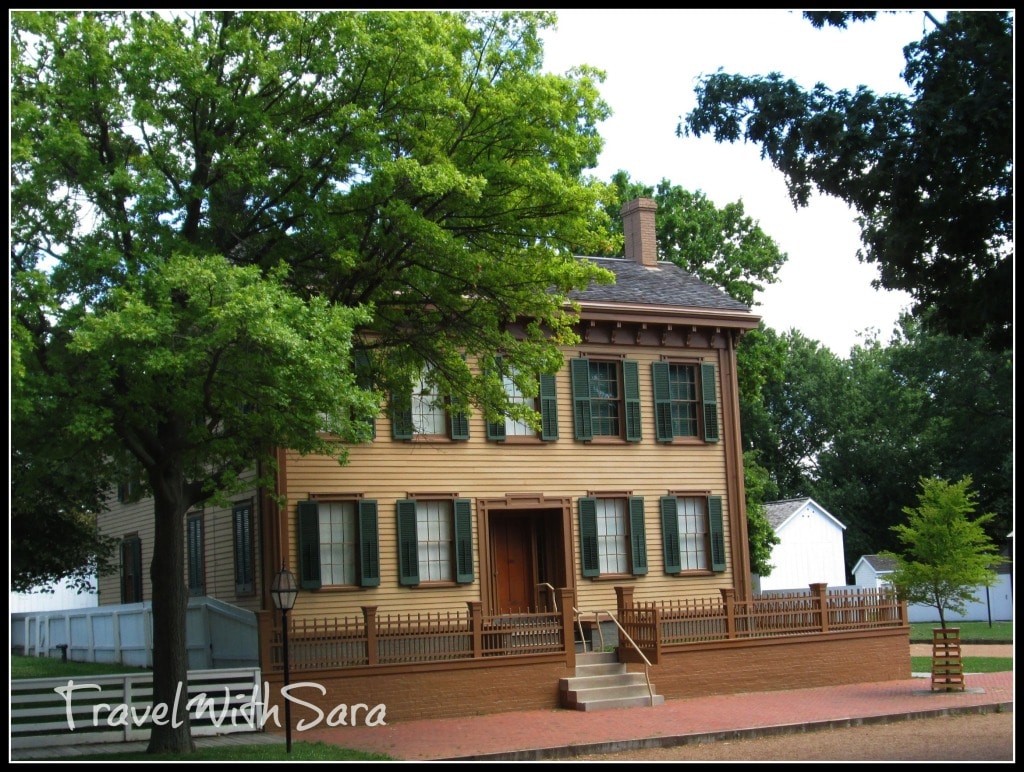 While standing in the street in front of Abraham Lincoln's Family Home, I felt a sense of calm take over. It was a hot summer evening and the lamp posts were just beginning to light up the street. I began to imagine kids playing in the street and the fun that kids enjoyed in a different era. There was something special about this area and I knew I needed to return during the day light hours to tour Abraham Lincoln's Family Home
Abraham Lincoln's Family Home is part of the National Park System in the U.S., which means tours are given and the grounds are well kept. When you visit, it's important to stop into the main office before you actually want to take the tour. Free tickets are given out on a first come, first served basis. And in the busy time of the year, these tickets can go fast.
The Abraham Lincoln Museum offers several interactive displays for all family members to enjoy. The films and special effect theaters are well worth your time.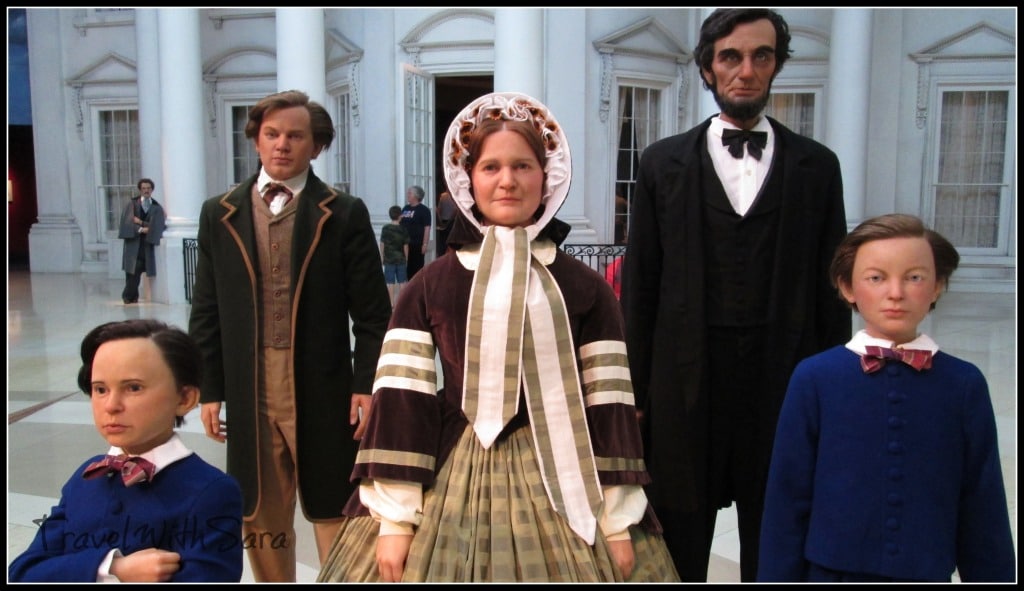 While strolling through the museum I began to really think about "Lincoln's Eyes." Do you know about his eyes? Plan on spending a good 1/2 day in this museum, as it's truly one of a kind.
And just in case you are in search of a little good luck, be sure to head to Lincoln's Tomb and rub Abraham Lincoln's nose.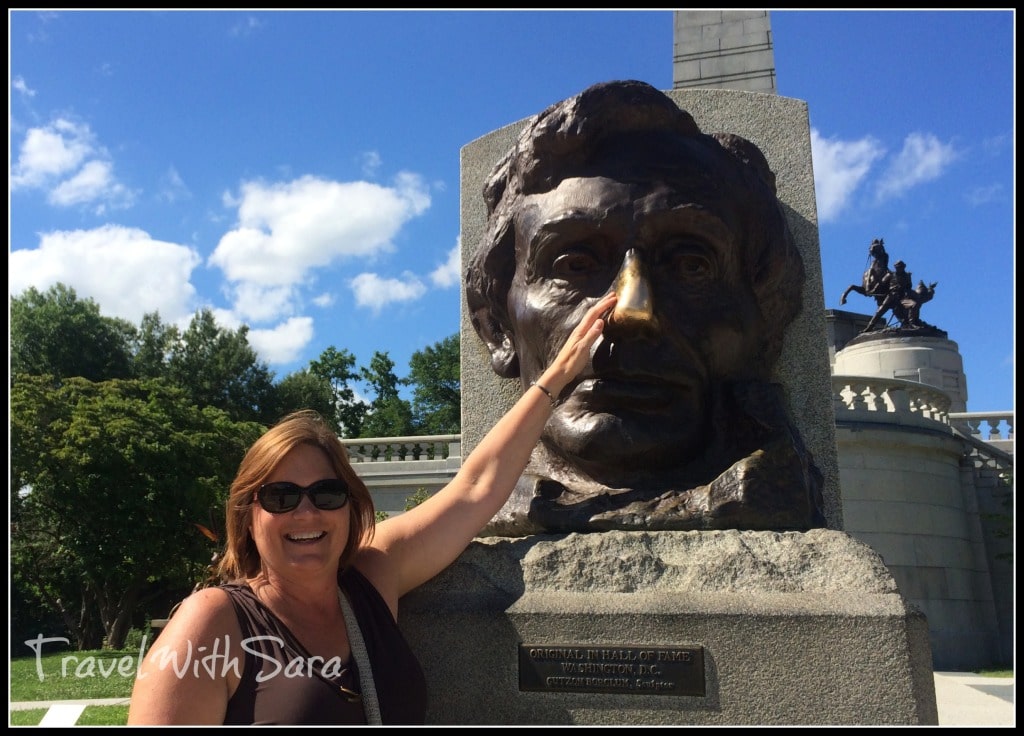 Visitors can walk through the tomb and I will be honest, it really makes a person think of our heritage and the impact that Abraham Lincoln had on our country.
Are you curious about Abraham Lincoln? If so, Springfield, Illinois is where you need to visit. Are you into Ghost Walks? Springfield even has one of those! I might add that the World Famous Roadway Route 66 goes through Springfield. Be sure to check out The Cozy Dog and enjoy all of the nostalgia that goes along with Springfield, Illinois. Have you been to Springfield? If so, I'd love to hear about your visit.
*Thank you to Springfield, Illinois for hosting myself and a guest in the summer of 2014.
The following two tabs change content below.
SaraB
Sara is a travel enthusiast that resides in North Iowa. You can find her traveling where the plane, train, ship, or car will go. Are you looking to take a road trip? Sara has solutions for you!