A Drive Through Adventure In Port Clinton, Ohio: African Safari Wildlife Park
Lake Erie Islands & Shores is home to an African Safari Wildlife Park in Port Clinton, Ohio. A friend and I recently had the opportunity to drive through this 100 acre preserve and get close up with the animals. The one thing that surprised me the most was the fact that these animals were very close. In fact, there were a couple times where the animals had their heads in our car.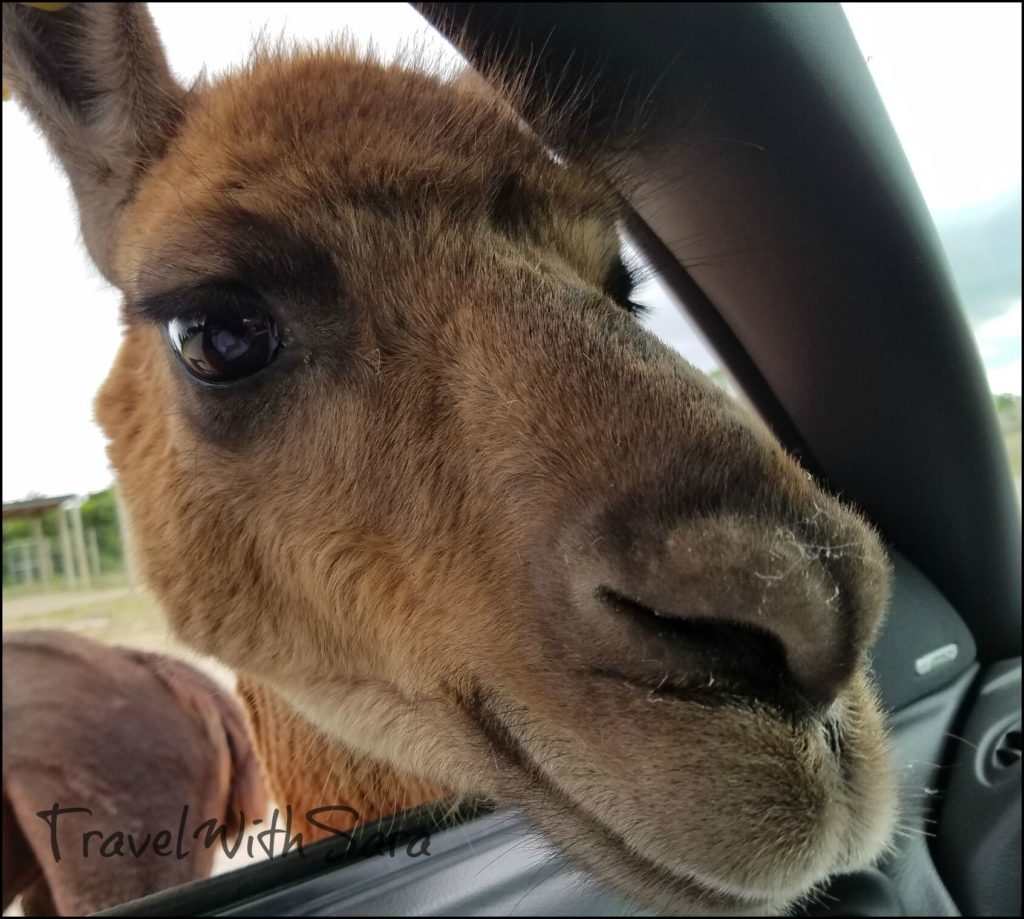 It's important to note that guests are not allowed to bring in food from the outside. Should you wish to feed the animals, you can buy food to feed them along the route. It's quite evident that these animals are used to enjoying a cup of food now and then. Upon our arrival, I should have known that this would happen.
We continued on and around the corner, this was walking towards us!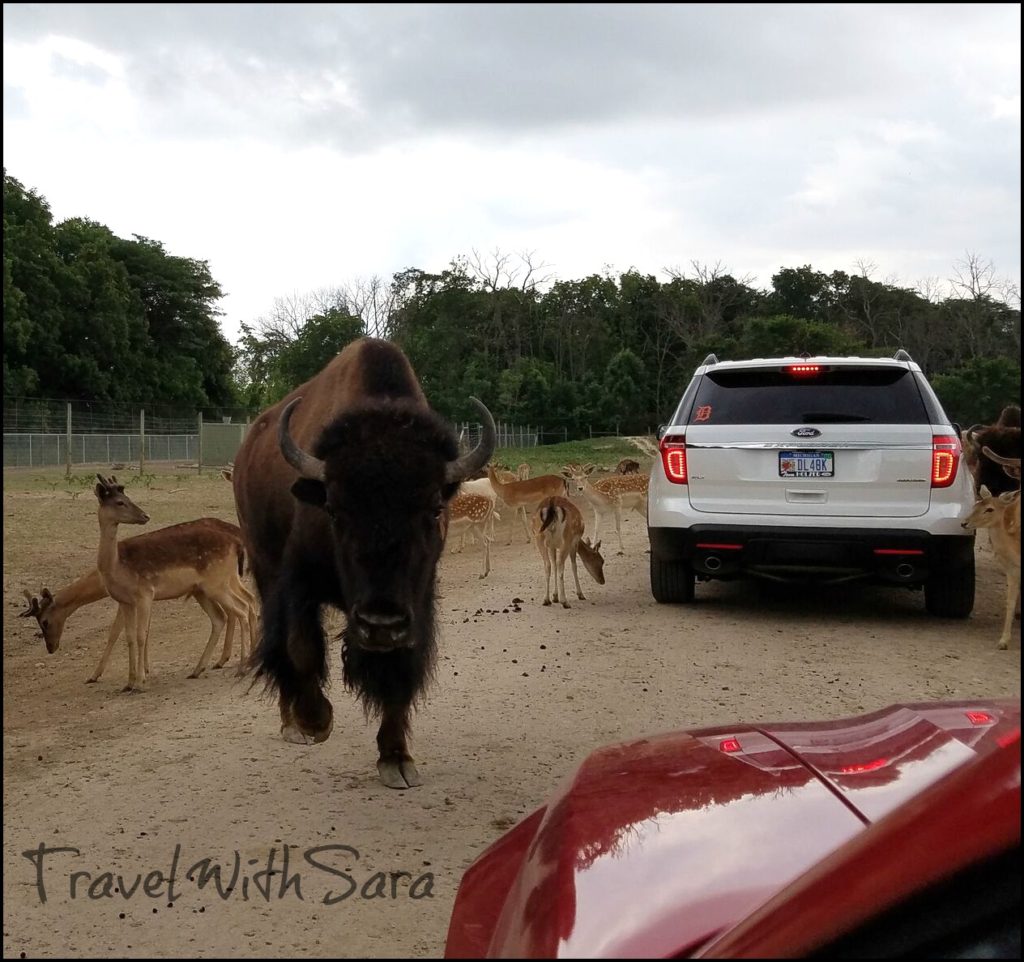 Let me say this, the windows were rolled up really fast and the next thing you know, we had the tongue of a bison on our window. This drive through safari is not for anyone that is claustrophobic or afraid of being close to animals. Once the tongue of a bison is on the window of your car, it would be easy to panic and not focus on continuing the drive.
We continued our drive, as we saw elk, alpaca, deer and towards the end of the drive we came upon the giraffes. I think giraffes are an amazing animal, don't you agree?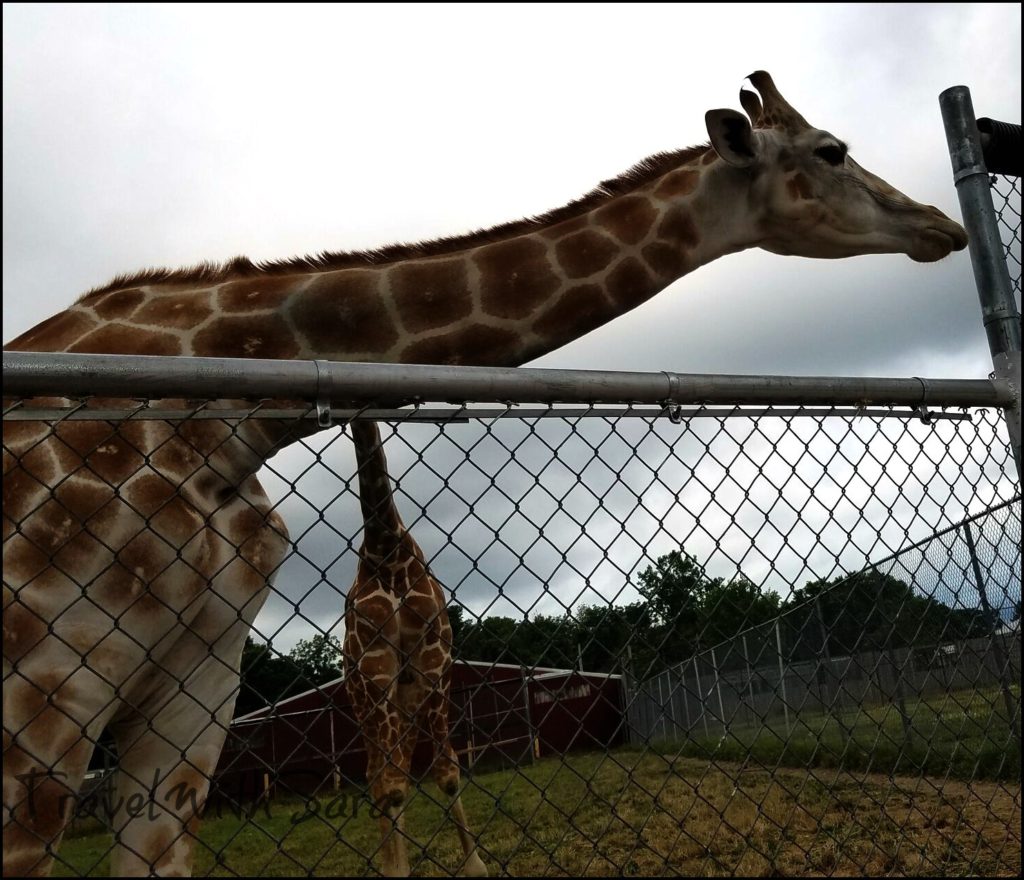 Once you have made the drive through the African Safari Wildlife Park, stop and experience the walk through safari. Here you can watch the gibbons and even experience pig racing at Pork Chop Downs.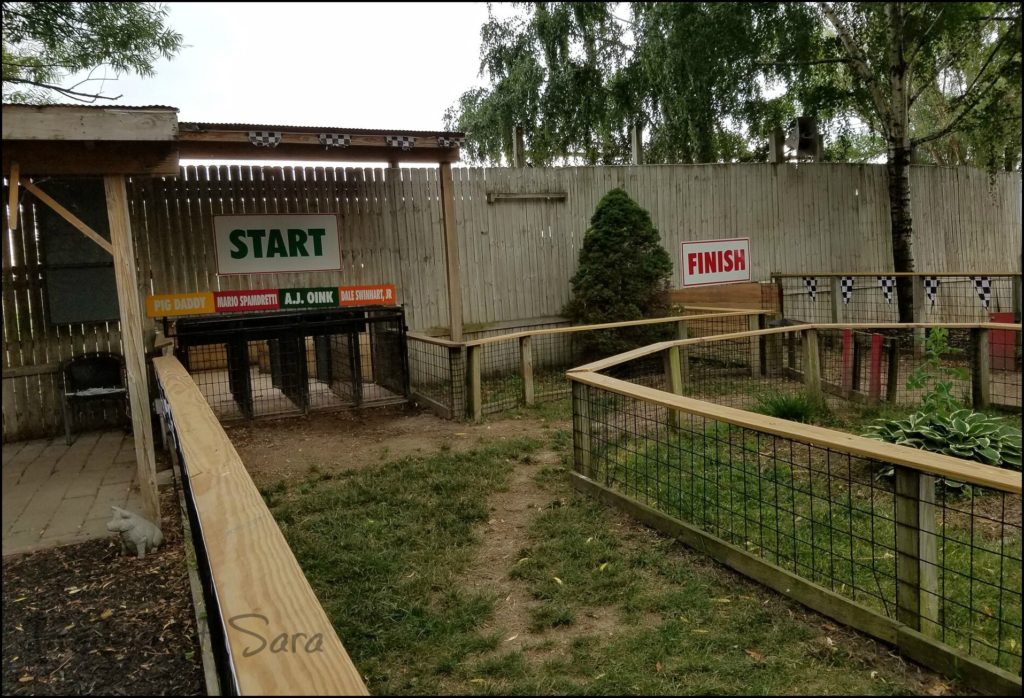 From burgers to popcorn, there's a nice variety of food available in the walk through area. Picnic tables are abundant, so don't be afraid to take a break and enjoy the views around you.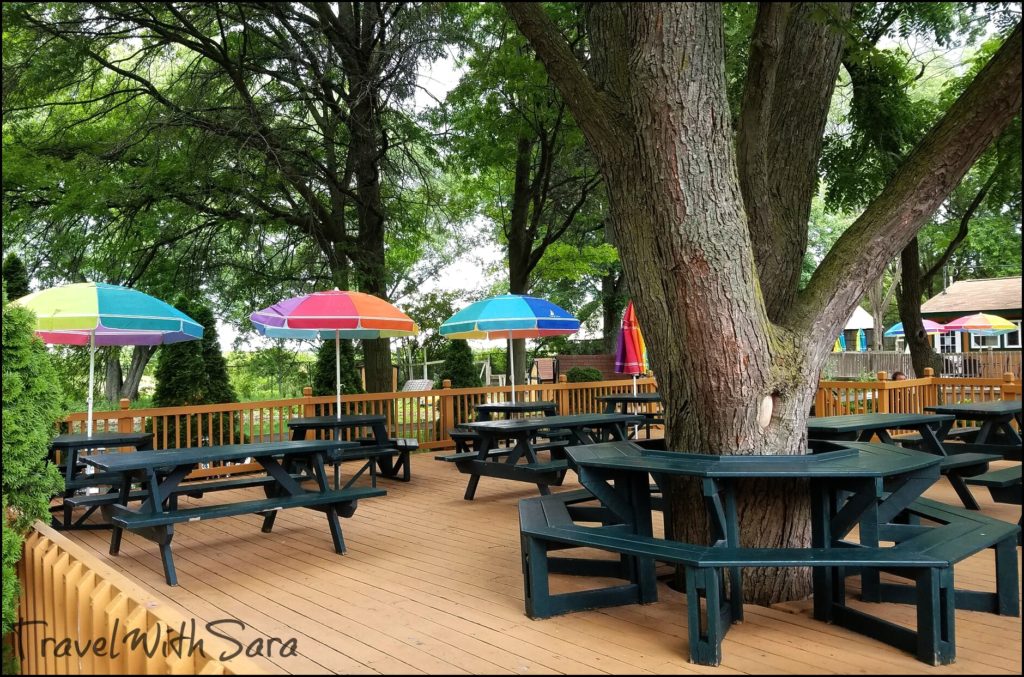 The best tip I can give you when visiting the African Safari Wildlife Park is to listen to the guide that takes your ticket. They will let you know where you can drive and if there are any known issues with any animals on the day you visit. If you do choose to purchase a cup of food, make sure you listen to the instructions they offer. I was glad that I did, as I found these animals to be very aggressive and was happy to roll my windows up 1/2 way through the drive.
When visiting Lake Erie Islands & Shores, do plan a visit to the African Safari Wildlife Park. The experience is memorable and is guaranteed to produce a smile or two. And while you are in the area, be sure to explore Kelley's Island, as I guarantee a Caribbean like experience. I don't know of another midwestern location where can you journey to Africa and the Caribbean in the same day, do you?
Stay Connected with the African Safari Wildlife Park:
Website: http://www.africansafariwildlifepark.com/
Facebook: https://www.facebook.com/africansafariwildlifepark
Lake Erie Islands & Shores Website: http://www.shoresandislands.com/
*Thank you to Lake Erie Islands & Shores and African Safari Wildlife Park for hosting Travel With Sara.
The following two tabs change content below.
SaraB
Sara is a travel enthusiast that resides in North Iowa. You can find her traveling where the plane, train, ship, or car will go. Are you looking to take a road trip? Sara has solutions for you!