Best Kept Secret Along I-55 In Missouri: Cape Girardeau
I recently spent an evening and part of a morning in Cape Girardeau, Missouri. Have you explored this charming town in Missouri? Cape Girardeau is home to some of the most amazing murals that I have ever seen. Once we arrived on Main Street and headed towards the Mississippi River, I was taken back. The murals looked amazing! Standing near all of these murals made me more appreciative of our country and those that worked so hard for the freedoms that we have today. Cape Girardeau, Missouri is a little secret that is hidden off of I-55. Hop off of I-55 to explore Cape Girardeau, as your family will thank you!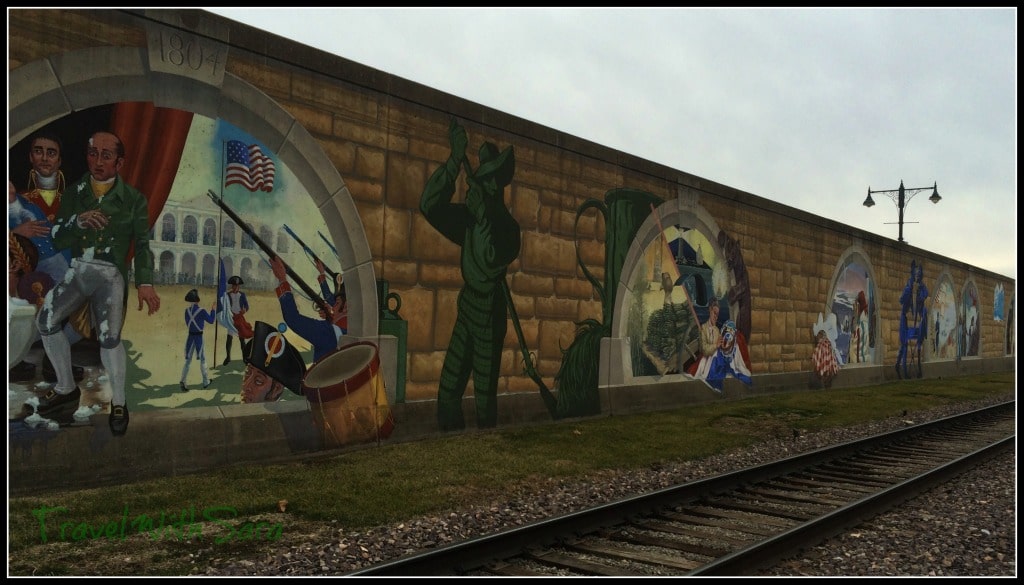 The Missouri Wall of Fame features several successful people from Missouri. I had no idea that Walter Cronkite was from Missouri and I was also surprised to learn that Rush Limbaugh grew up in Cape Girardeau. A self guided tour is available where you can see Rush Limbaugh's school and childhood home. And most recently, the movie Gone Girl was filmed in Cape Girardeau. Stop into the CVB at 400 Broadway to pick up a brochure showcasing the areas Gone Girl was filmed.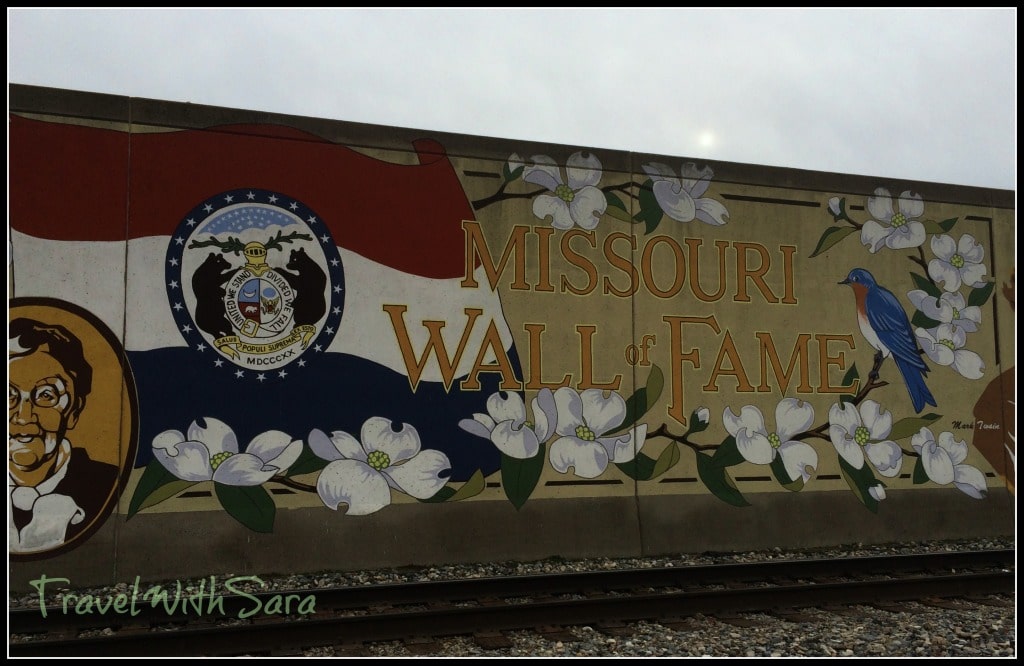 My family and I stayed at The Drury Suites, right off of I-55. This happens to be the hotel that Ben Affleck stayed at while filming parts of Gone Girl.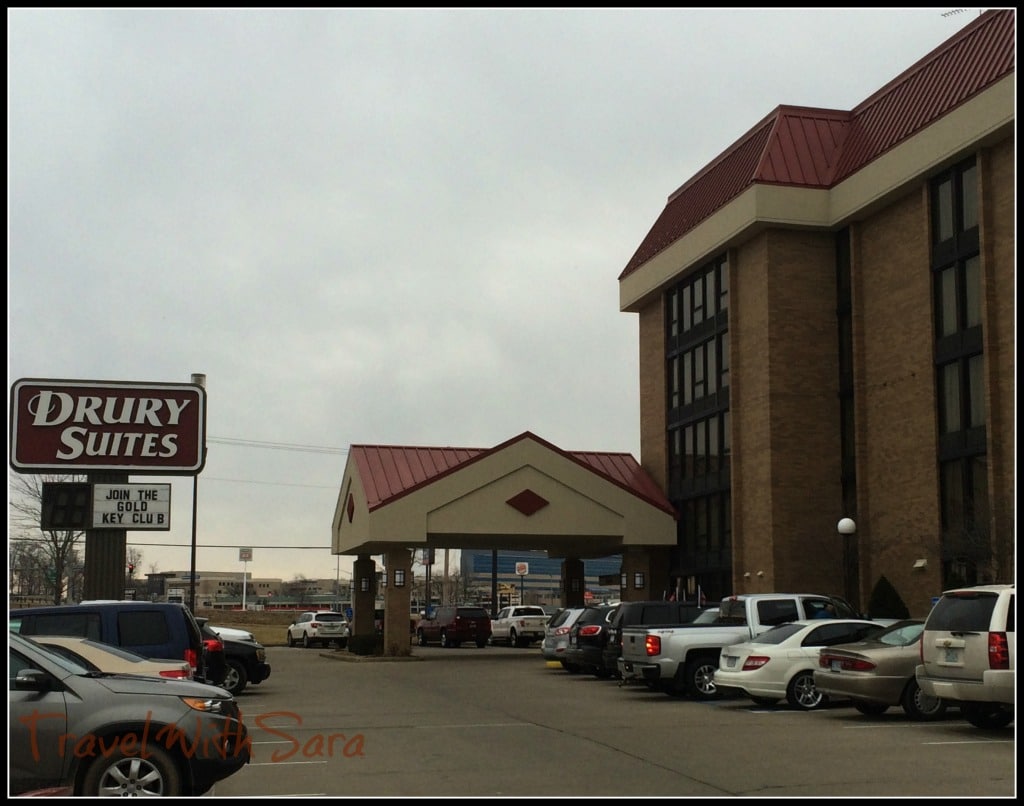 Our suite was decorated in wonderful earth tones and was warm and inviting. Two beds were in a separate area from the main area, which makes a great arrangement for families. Two tv's were also a hit! There's nothing like a place to call home for the night where you can kick your feet up and feel like it's all yours.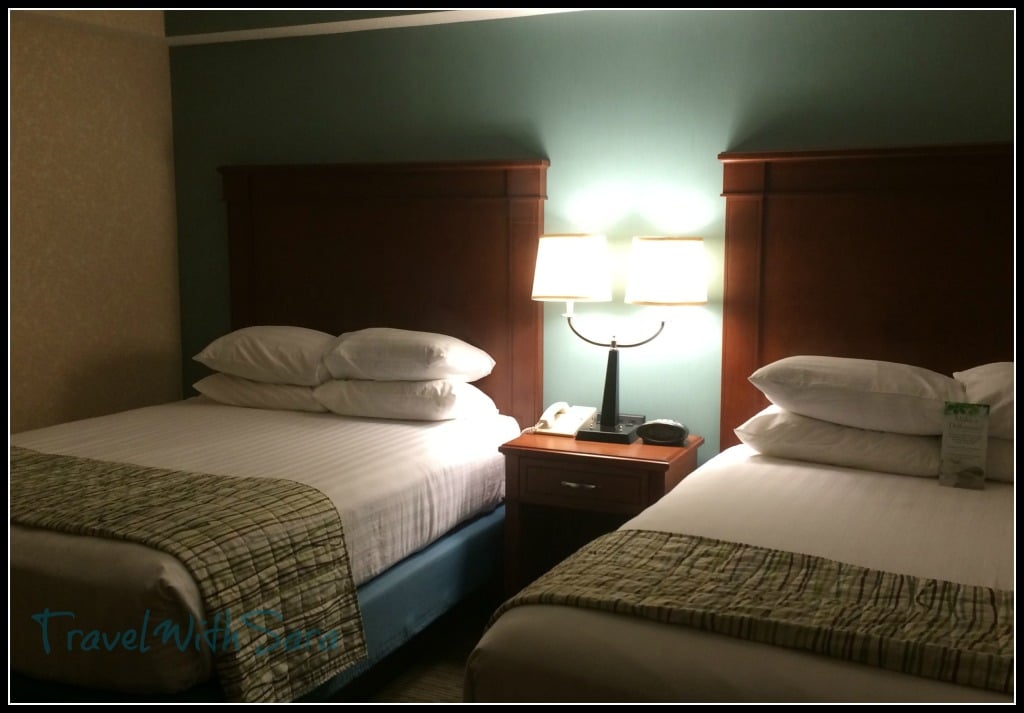 The high speed internet was reliable and worked great. We arrived later in the evening, but had we arrived before 7 p.m., we could have enjoyed a light supper, which often features macaroni cheese and the like. Fresh, hot popcorn is popped nightly in the dining room from 7-10 p.m., which we were able to enjoy. Fountain pop is also available to enjoy with your popcorn.
Cape Girardeau, Missouri is located on the Mississippi River and is surrounded by several parks. I have no doubt that you and your family could spend 3-4 days in Cape Girardeau and have an amazing time. I can't wait to go back and explore. All I needed was a short period of time to get a glimpse of what this charming community has to offer and I'm ready to go back for a visit. Want to learn more about Cape Girardeau?
Join myself and The Walking Tourists as we introduce all of you to Cape Girardeau during our MidWest Travel Chat, which takes place on February 4, 2015 from 11 am- Noon on Twitter. The hashtag is #MWTravel. We would love to have you join us.
*A special thank you to the Cape Girardeau CVB for hosting my family and I at the Drury Suites.
The following two tabs change content below.
SaraB
Sara is a travel enthusiast that resides in North Iowa. You can find her traveling where the plane, train, ship, or car will go. Are you looking to take a road trip? Sara has solutions for you!