The Carnival Dream Or The Carnival Sunshine?
I cruised on the Carnival Sunshine in November of 2014 and recently cruised on the Carnival Dream. These are two beautiful ships that Carnival Cruise Lines has to choose from. And quite honestly, I have not found a Carnival Cruise ship that I have not enjoyed. Each ship is unique and has its own individual feel.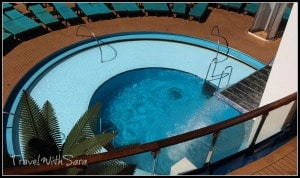 The Carnival Dream
Deck 5 offers a full lap around the whole ship
The Italian Restaurant (Deck 11) is a good place to get lunch
Warm Chocolate Melting Cake
Beach loungers are everywhere on the open decks
Stunning view from the deck on the front of the ship
The Carnival Sunshine
Jaime Dee is the BEST Cruise Director
Amazing Ropes Course
Warm Chocolate Melting Cake
Guys Burger Joint
Piano Bar
I have cruised several times over the course of the past year and if you can't find something you like to do on a cruise ship, you should stay home. The Carnival Dream and The Carnival Sunshine both have family friendly activities on board. The Carnival Sunshine is the ship that I would recommend for families with active kids. The ropes course is truly one of a kind and is located in the midst of a ton of family sports oriented activities.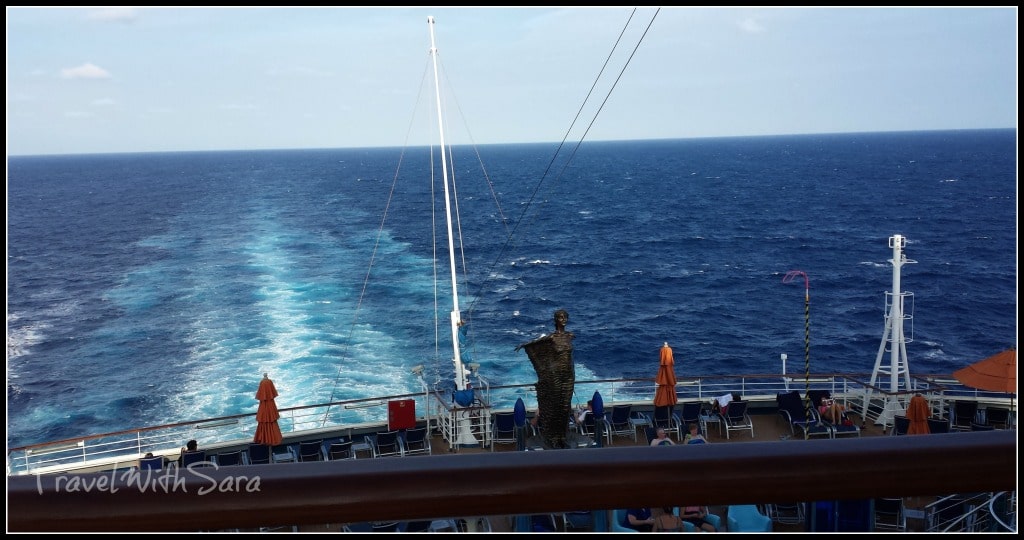 The Carnival Dream offers family friendly activities, but offers something a little more romantic for couples. The music you will find on the Carnival Dream is some of the best. The atmosphere in The Atrium is worth the experience in itself. The musicians that perform here are top notch and if you don't like the type of music being played, head on over to a pub and listen to a guitarist.
As of February 2015, The Carnival Sunshine is cruising out of Port Canaveral and The Carnival Dream is cruising out of New Orleans. If port location is an issue for you, that may determine which ship you sail on. Both ships are amazing and will provide you with vacation memories of a lifetime. Have you cruised on the Carnival Dream or Sunshine? Do you prefer one over the other? It's truly a toss up for me! Give me the warm chocolate melting cake and I'm a happy cruiser.
The following two tabs change content below.
SaraB
Sara is a travel enthusiast that resides in North Iowa. You can find her traveling where the plane, train, ship, or car will go. Are you looking to take a road trip? Sara has solutions for you!