Omaha Is a Foodie Lover's Paradise
On a recent visit to Omaha I was able to experience food in a whole new way. I had never participated in any type of foodie tour and boy, was I delighted in what the Omaha Culinary Tours puts together for participants. If you enjoy tea, steak, chocolate or even pizza- they have a tour for you! A thank you to the Omaha Visitors Bureau for hosting and the Omaha Culinary Tours for providing such an awesome dining experience. If there is one thing I learned from my visit, it's the fact that Omaha is a foodie lover's paradise.
I thoroughly enjoyed the Steak House Tour and the Orpheum Theater District Food Tour. Having never been on a foodie tour, it was fun to learn about the history of the restaurants we visited and of course, sampling the awesome food that they all had to offer. Our steak house tour began at Cascio's Steakhouse and then to The Original Johnny's Cafe.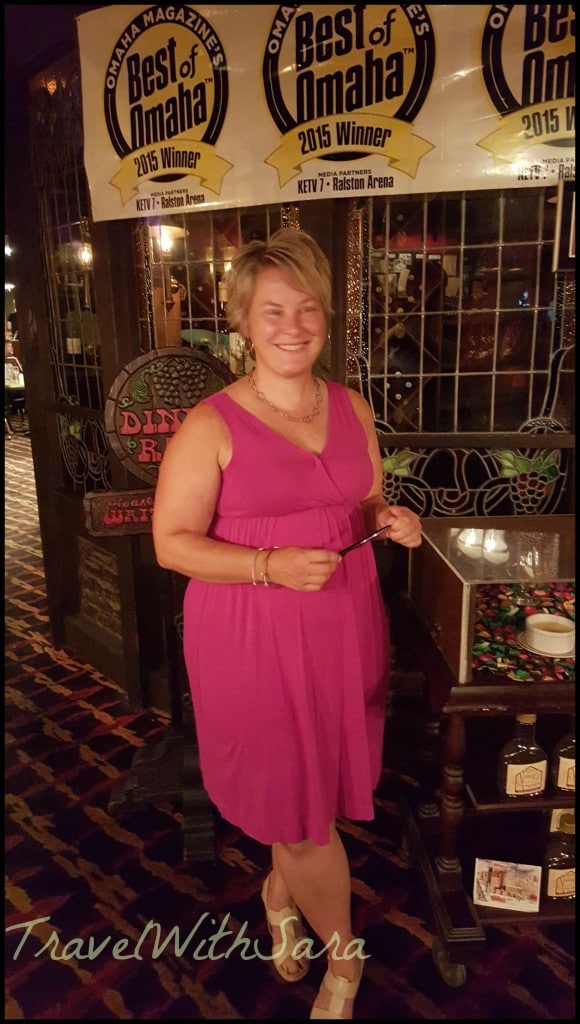 From there we ventured to Piccolo Pete's and finished up our evening at Gorat's.
The neat thing about this tour was that each steakhouse had it's own flavor and feel. What surprised me the most was how big most of these were, in regards to square footage. Several different gatherings can be held in these steakhouses at the same time and you would still feel like you had a private seating area. And the steak, well, let's just say that they all tasted out of this world. I will admit it- I did have a favorite and it was the steak from Gorat's.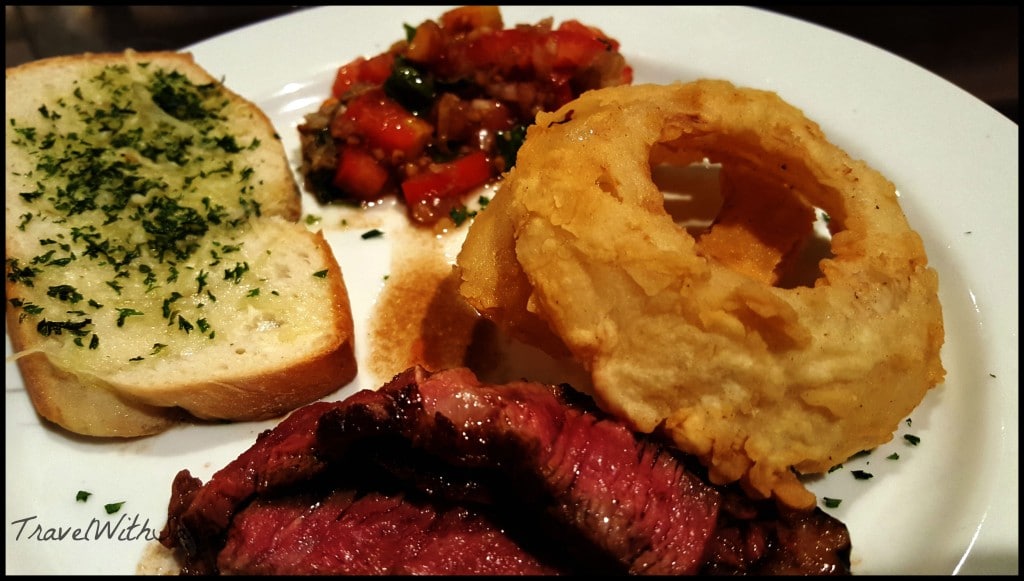 You may have heard of Gorat's, as this is where Warren Buffet likes to dine on a regular basis. And no, he was not in his usual chair while we were dining.
The Orpheum Theater District Food Tour was unique, as this tour takes you through an area of Omaha that has recently been revived. This Omaha Culinary Tour was over the noon hour, whereas our steak tour was during the evening hour.
It was on the Orpheum Theater District Food Tour that I was introduced to the amazing tea at The Tea Smith, in the Old Market area in Omaha. The Kitchen Table really wowed me! I could sit in an area that look likes this every single day.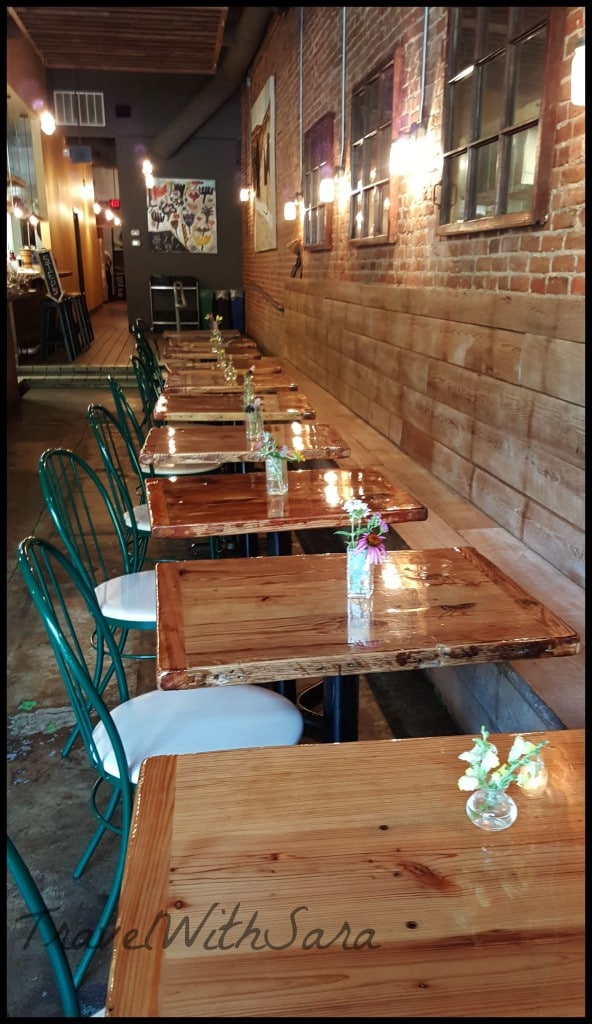 The Kitchen Table markets themselves as real food, made from scratch with food from local producers. Therefore, the menu does change. I loved the energy that the young couple had that owns the Kitchen Table. Their enthusiasm for food and their customers is clear! I cannot wait to make a return visit to the Kitchen Table in Omaha.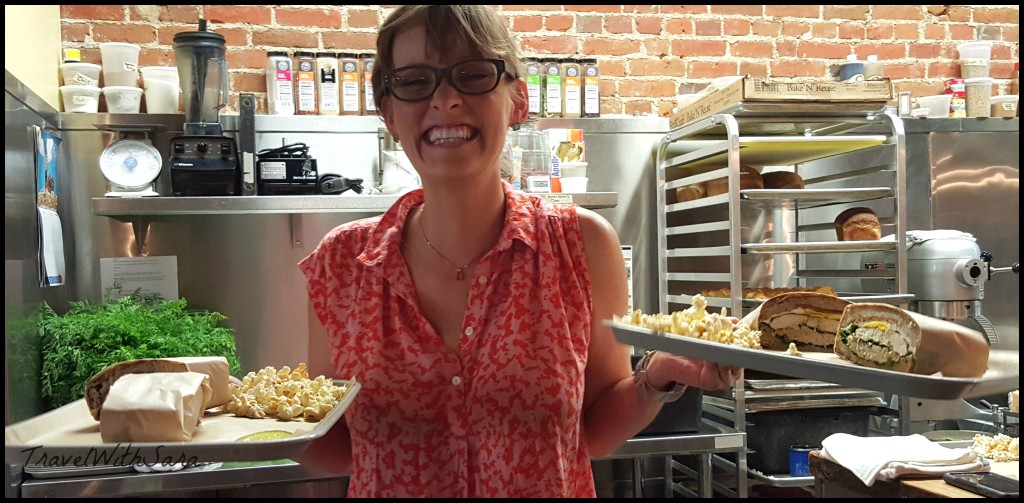 And then there was dessert! These cupcakes from Bliss were just blissful. They were just right, not too sugary and not too sweet- amazingly mouth watering.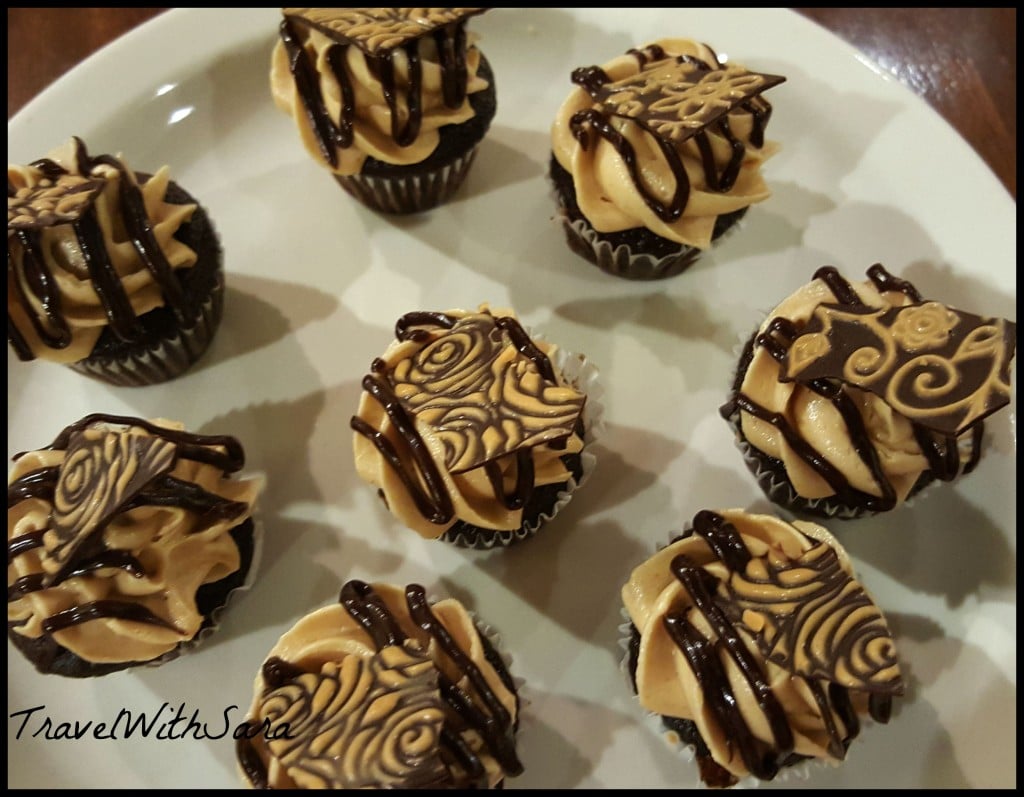 Bliss Cupcakes can be found in the Old Market in Aroma's Coffee Shop, the two are combined. And again, the owner is young and enthusiastic about her products! I loved the energy and enthusiasm that all of the restaurant owners shared on the Omaha Culinary Tour.
These were the highlights of the Omaha Culinary Tours that I participated in. Keep in mind, each tour is unique and offers different stops along the way. I loved the variety and the ability to talk to restaurant owners and learn of their passions. Owning a restaurant is hard work and it was fun to see the passion that these restaurant owners have as they go about their day.
Have you been on a foodie tour? If so, I'd love to hear about it!
The following two tabs change content below.
SaraB
Sara is a travel enthusiast that resides in North Iowa. You can find her traveling where the plane, train, ship, or car will go. Are you looking to take a road trip? Sara has solutions for you!