Reasons Why You Need To Stroll Down Main Street In Galena, Ilinois
There are several reasons why you need to stroll down main street in Galena, Illinois. Reason #1 is the fact that it is a city of truly amazing architecture. Once you drive through the gate to enter the town of Galena, you are immediately taken back to a quieter time. Did you know that Galena, Illinois has the distinction of being named "The Best Main Street In The Midwest" by Midwest Living Magazine? And after the architecture, it's truly all about the food!
Myself and Donna of Donnahup.com visited Galena on a recent afternoon. There was rain and then there was sun, but we had a blast going from store to store. And you can also tell by the number of cars on the street, that a little rain does not keep people from exploring Main Street in Galena, Illinois.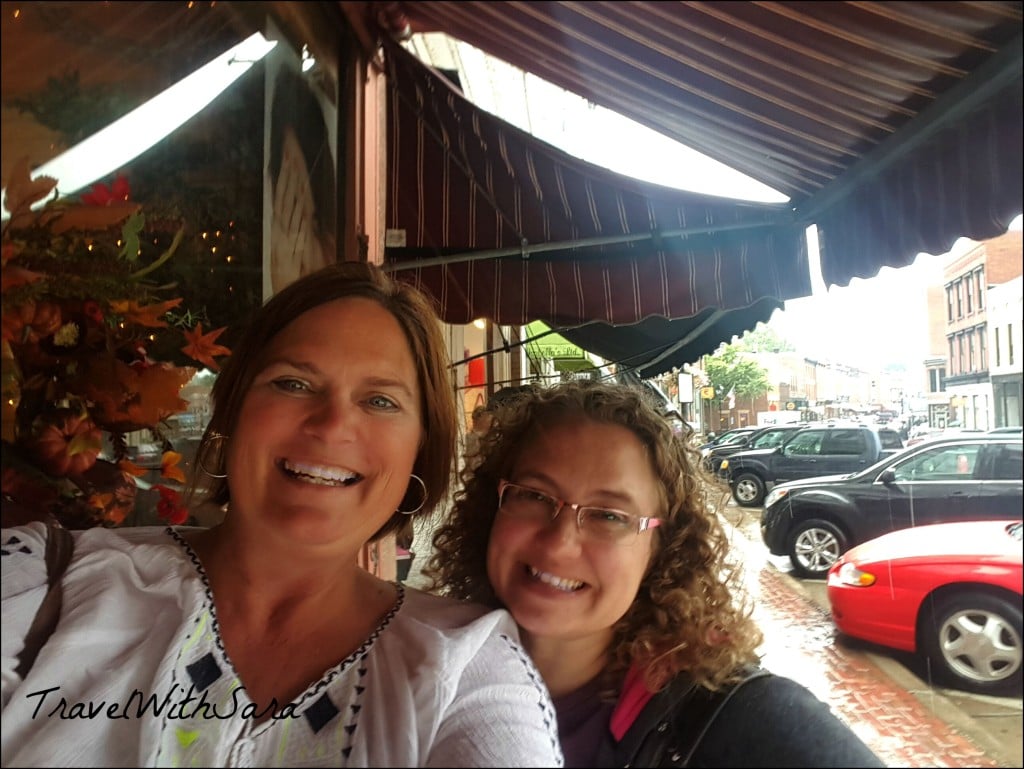 We visited some amazing shops and due to the fact that it was raining, each time we stepped outdoors, our view was a little different. We happened upon a shop that carried amazing caramel apples and more. During our visit the employees were stirring up a batch of caramel for caramel apples. And let me tell you, the aroma in Rocky Mountain Chocolate Factory was mouth watering and then some.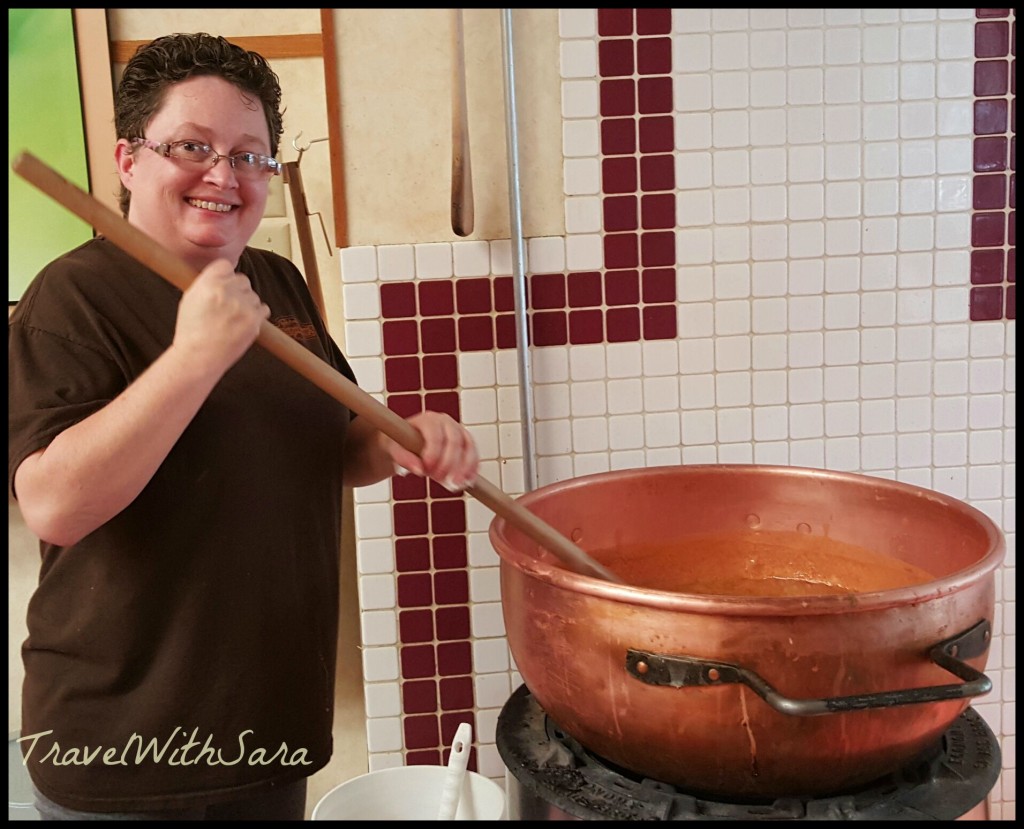 As you can tell, it was not difficult to begin eating our way down Main Street in Galena, Illinois. Once we left the candy store, we stumbled on a few more candy stores and then found the Old Fashioned Ice Cream Parlor, have you been? This is your all American Ice Cream Shop! The ice cream and atmosphere made this a "wow" stop. We could also hear several people say, "Last time I was here I ordered such and such." This also told us that many people return here year after year.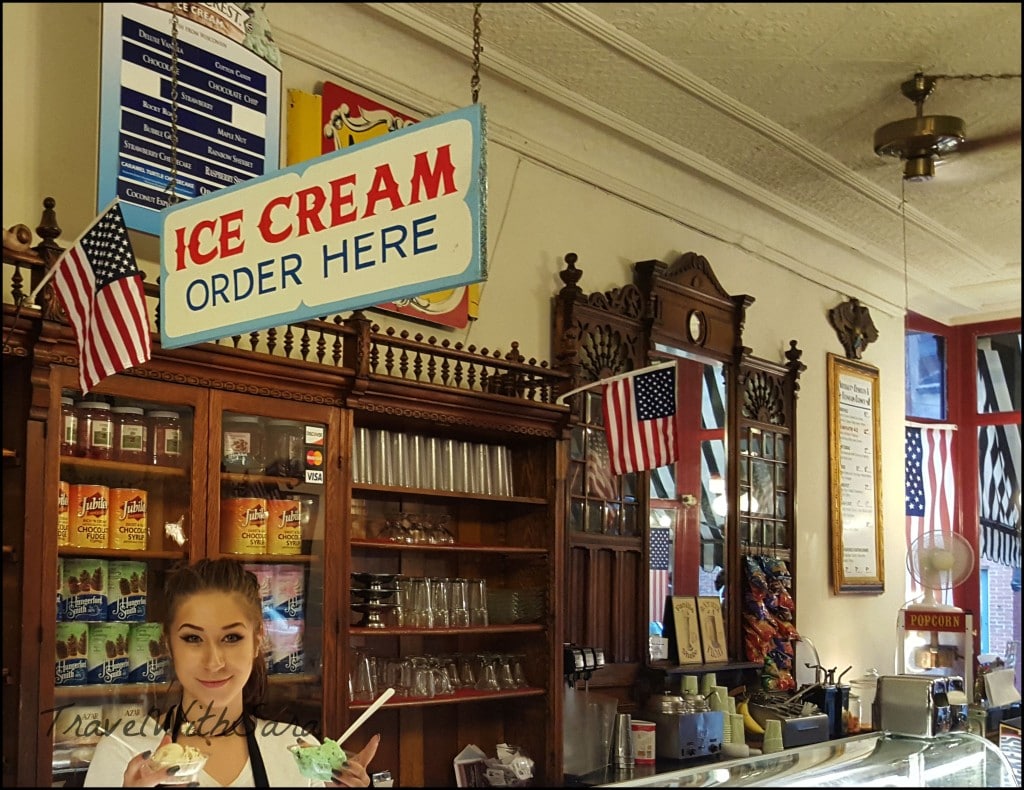 We continued to find unique and fun shops. Rootbeer Revelry was intriguing and fun to visit. If you are a rootbeer enthusiast, this is your store.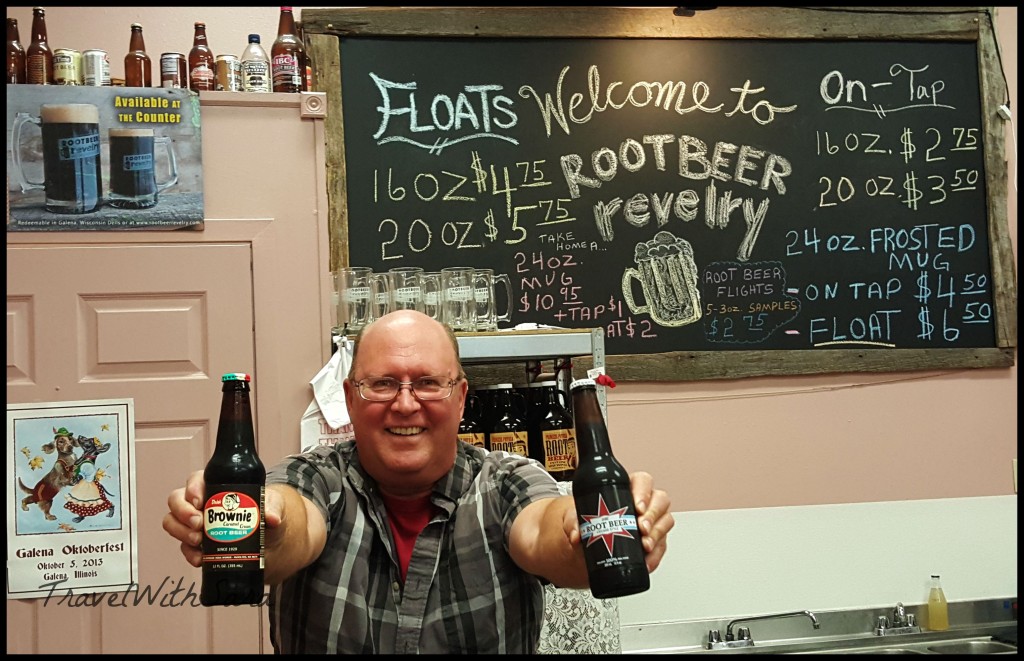 And then we stumbled upon the Great American Popcorn Store – stay tuned… more to come! Main Street Galena is the perfect place to stroll, shop and meet new people. We drove back down to Main Street in Galena around sunset and we both were excited to see this view.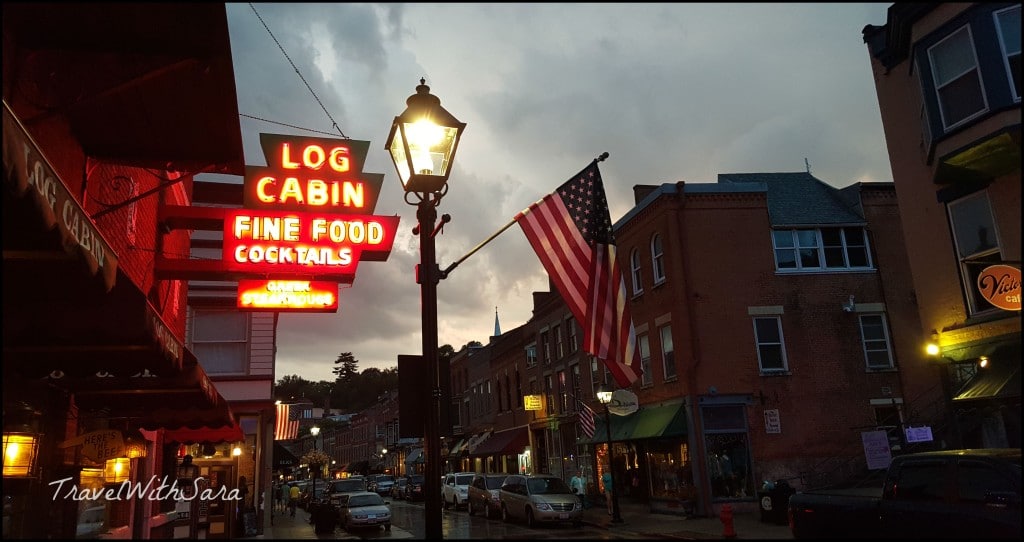 Doesn't this view reflect a true American Main Street? Galena, Illinois was a fun and very charming place to visit. I have more to share on this historic town in the Midwest, so stay tuned, as there is much more to come.
The following two tabs change content below.
SaraB
Sara is a travel enthusiast that resides in North Iowa. You can find her traveling where the plane, train, ship, or car will go. Are you looking to take a road trip? Sara has solutions for you!