Fall In Love With Winfield, Kansas
The first time you stop in Winfield, Kansas, you will wonder why you have not stopped before. Winfield is a small town that knows how to play big. You will find it easy to fall in love with Winfield, Kansas.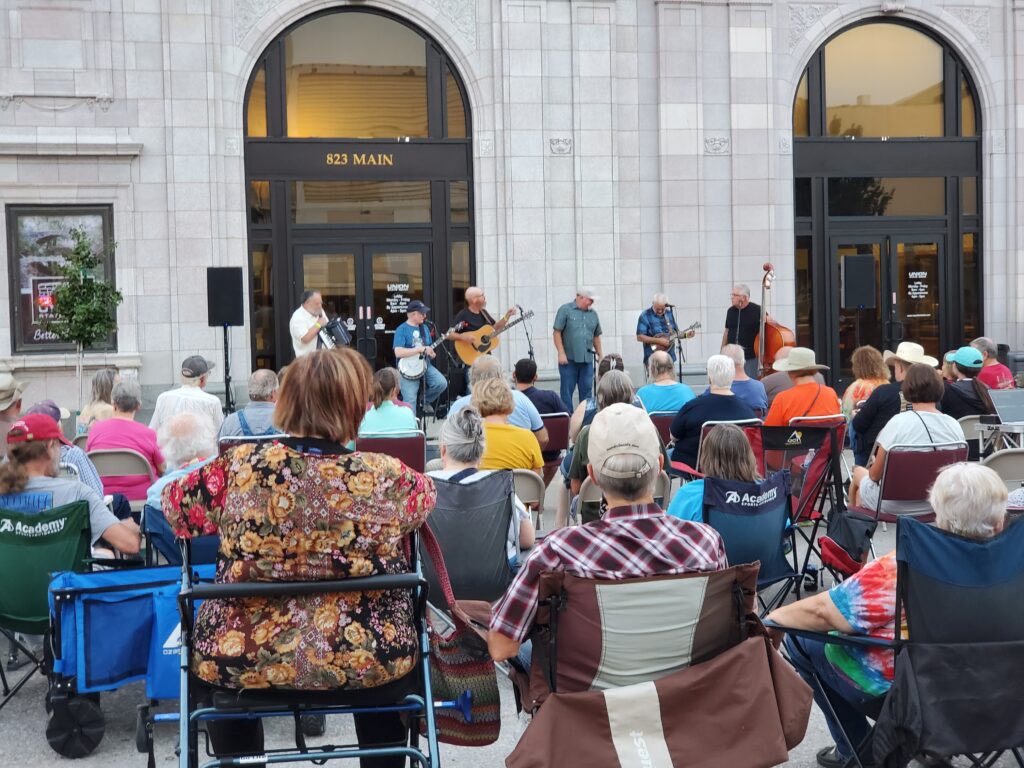 It's no secret that Winfield is an event community, but if you allow yourself to immerse yourself in the town, you will fall in love. The Walnut Valley Festival is where you will find musicians of all genres. This award- winning music festival is held the third weekend in September, and it's an event you don't want to miss.
*I was invited to visit Winfield on a road trip with South Central Kansas Tourism. All opinions are mine and nobody else's.
Unique Experiences In Lindsborg
Shopping In Winfield, Kansas
There are several fun shops to choose from along Main Street in Winfield, Kansas. The Snappy Boutique caught my eye. It took me about 15 seconds to figure out how the boutique's name came to be.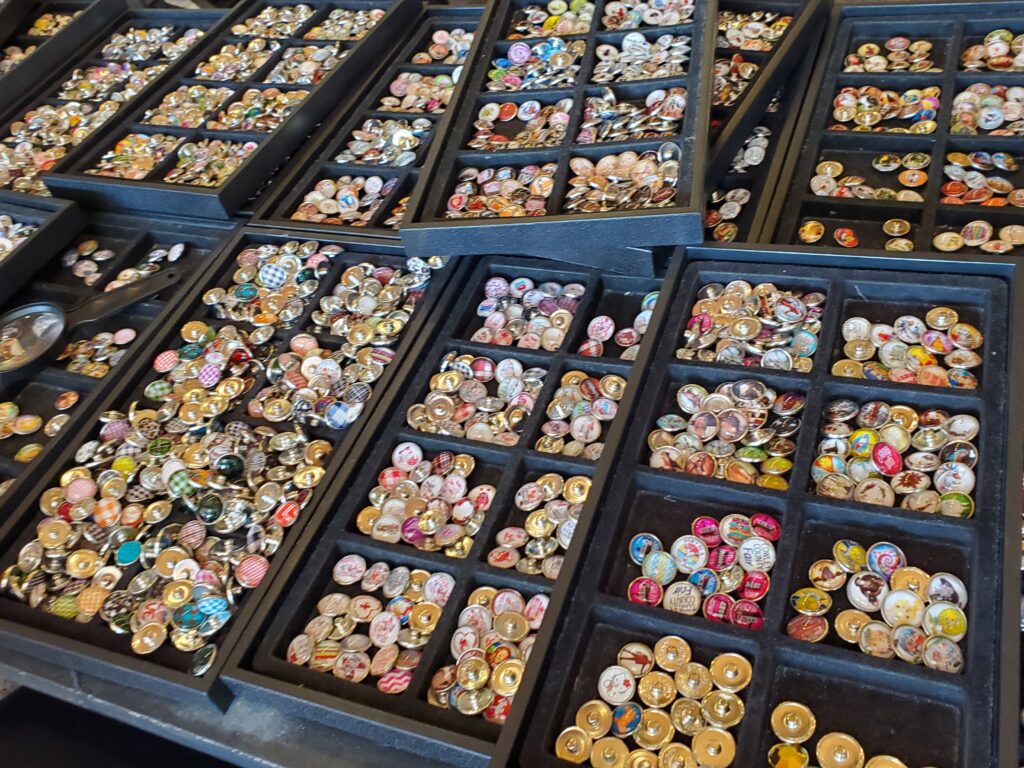 This shop specializes in snaps for everything you can think of. I did not know that snap jewelry was a thing, but I know about it now.
The Field to Fabric Quilt Company offers quilting supplies for your quilting projects. Kansans love their quilt shops, and I can see why. Many communities have some great quilt shops, and Winfield is fortunate to have this adorable shop in town.
McPherson, Kansas~ Give It A Try!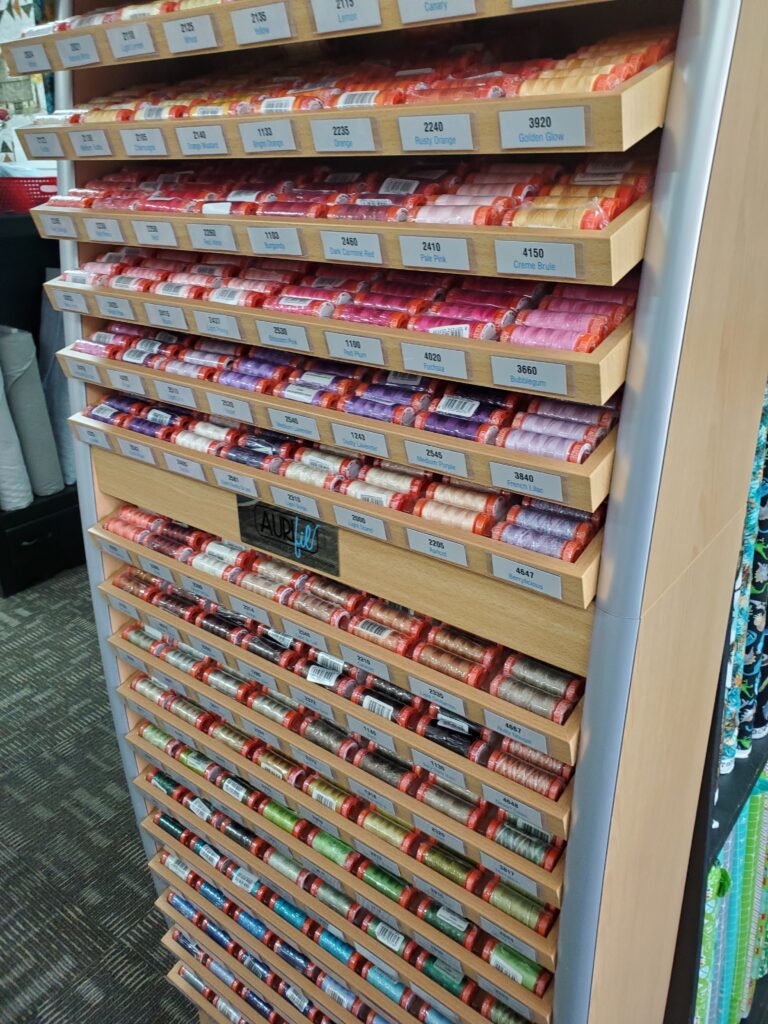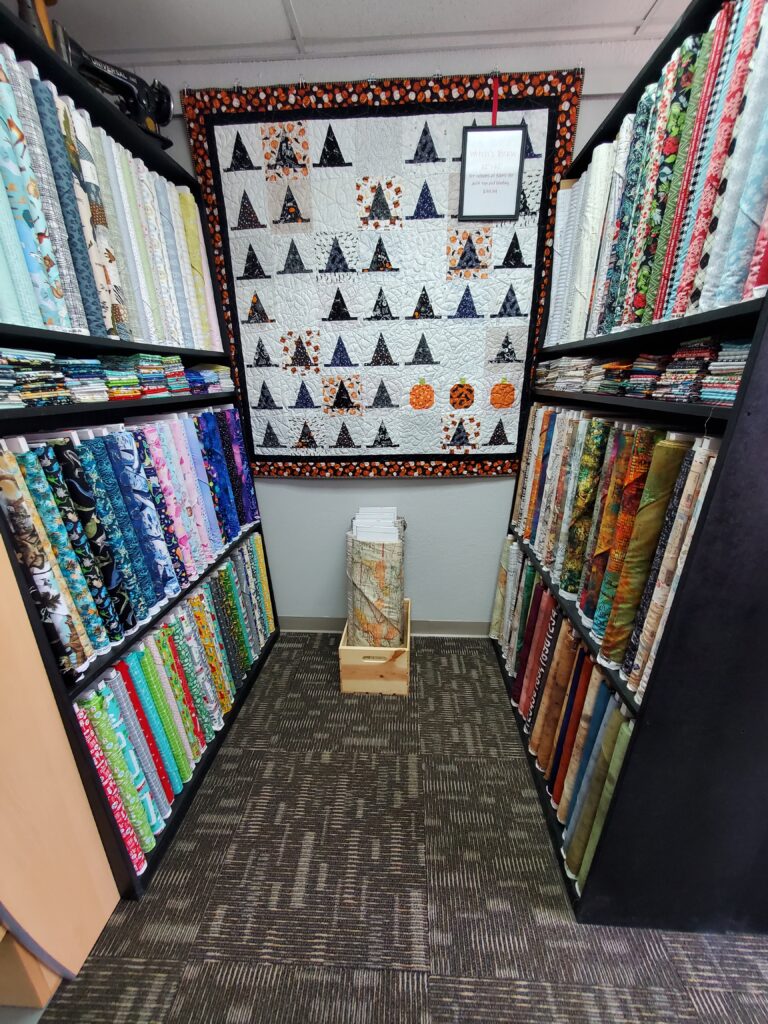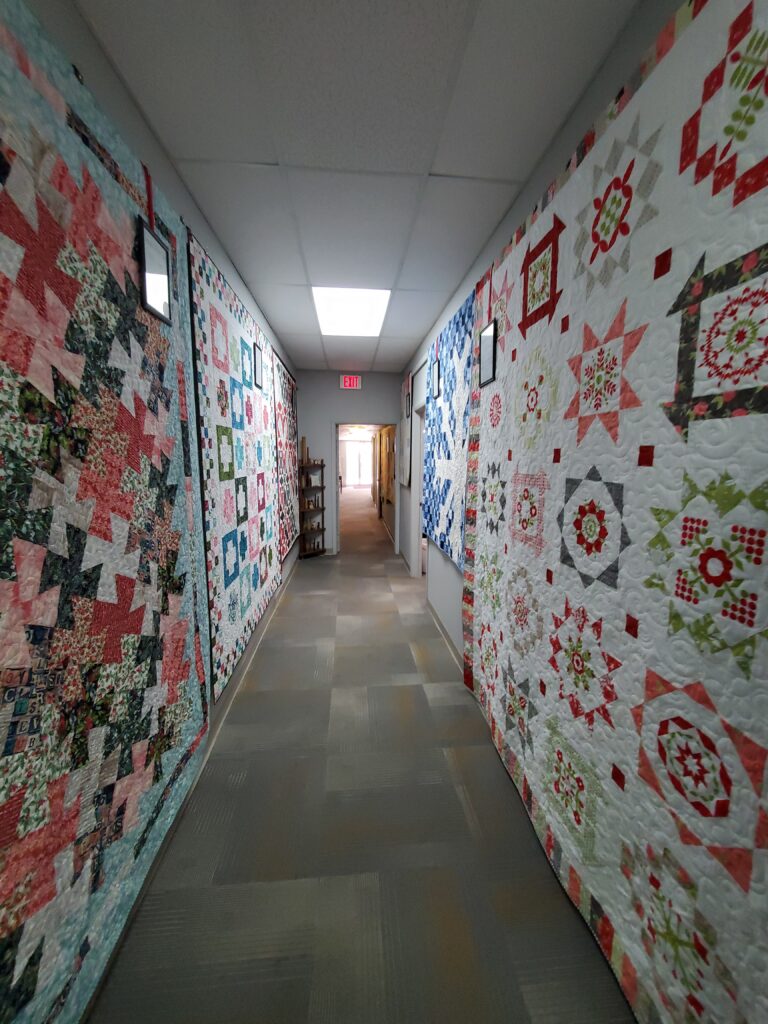 You will want to stroll Main Street in Winfield, as you will be glad you did.
More Unique Experiences In South Central Kansas- Lindsborg
Chasing Barn Quilts In Cowley County
Winfield is in Cowley County, Kansas. The Cowley County Barn Quilt Trail is a fun way to explore the Winfield area. If you enjoy a good road trip, make Winfield your base and drive the county with your eyes on the barns. You will find more than 30 barn quilts and several 2×2 quilt blocks throughout the area. I found it easy to fall in love with Winfield, Kansas, while chasing barn quilts.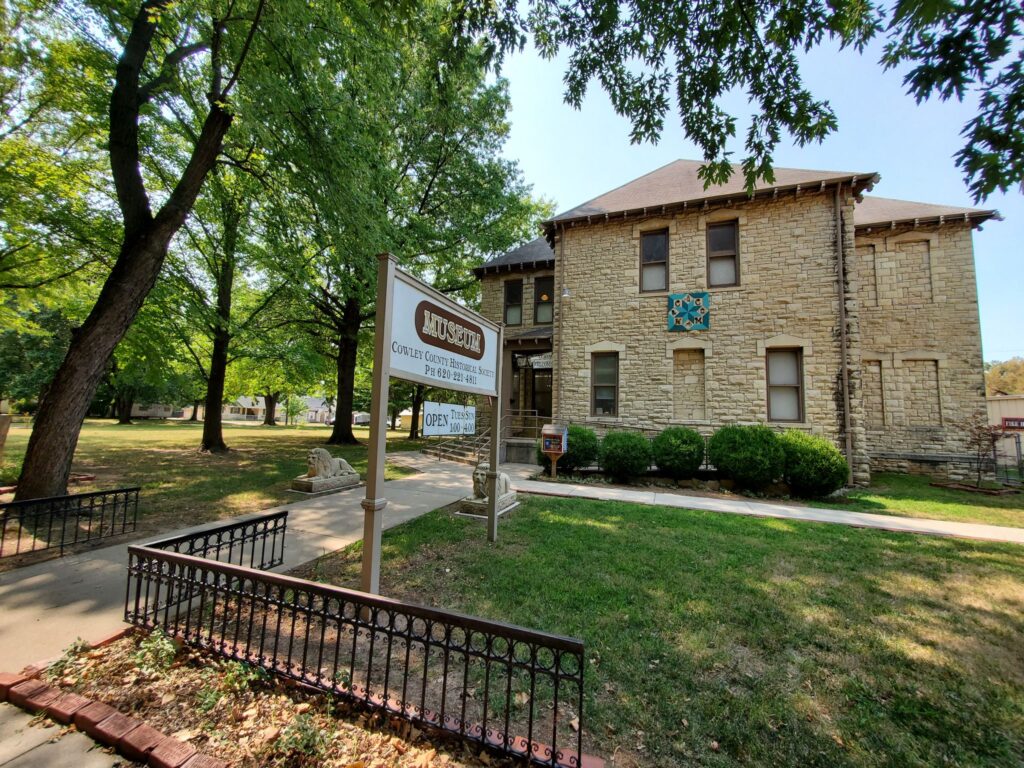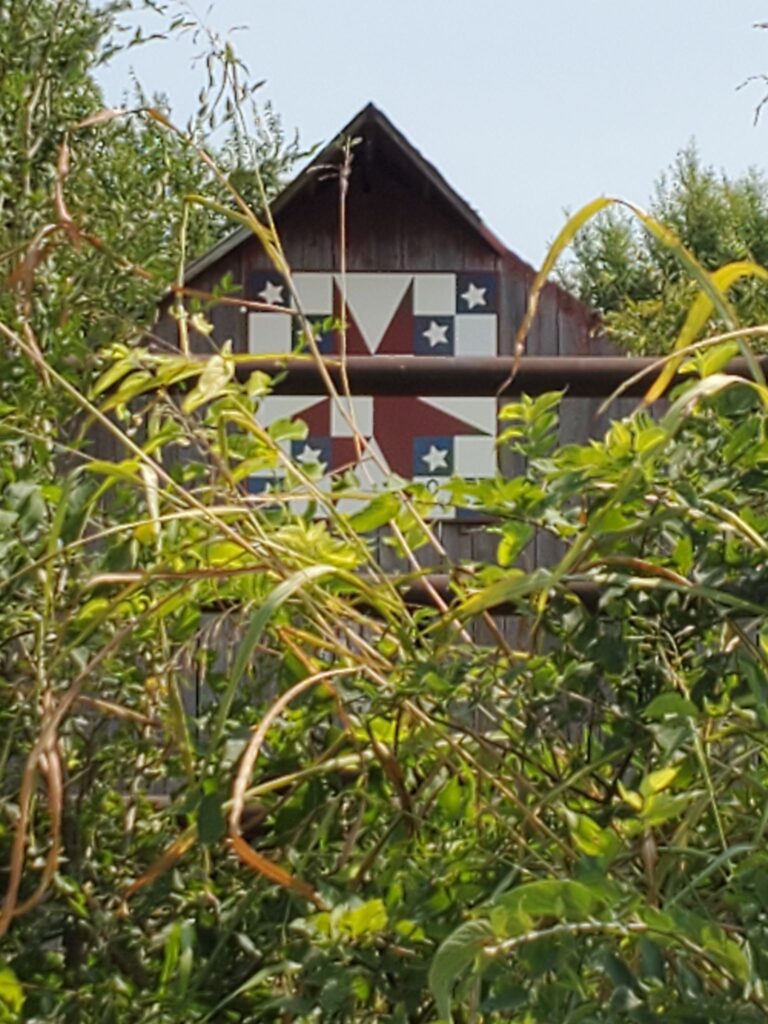 I found the Barn Quilt Trail relaxing and the trail offered a new way to experience art. You may be thinking, "Not for me." Please reconsider, as there's something to be said about slow travel. It's a great way to recharge and experience nature. Tip: There are no restrooms out in the rural areas. Plan accordingly.
Roller Skate In Winfield, Kansas
When was the last time you laced up a pair of roller skates? Main Street Skate is open and waiting for you. I had the opportunity to visit this venue right before opening day.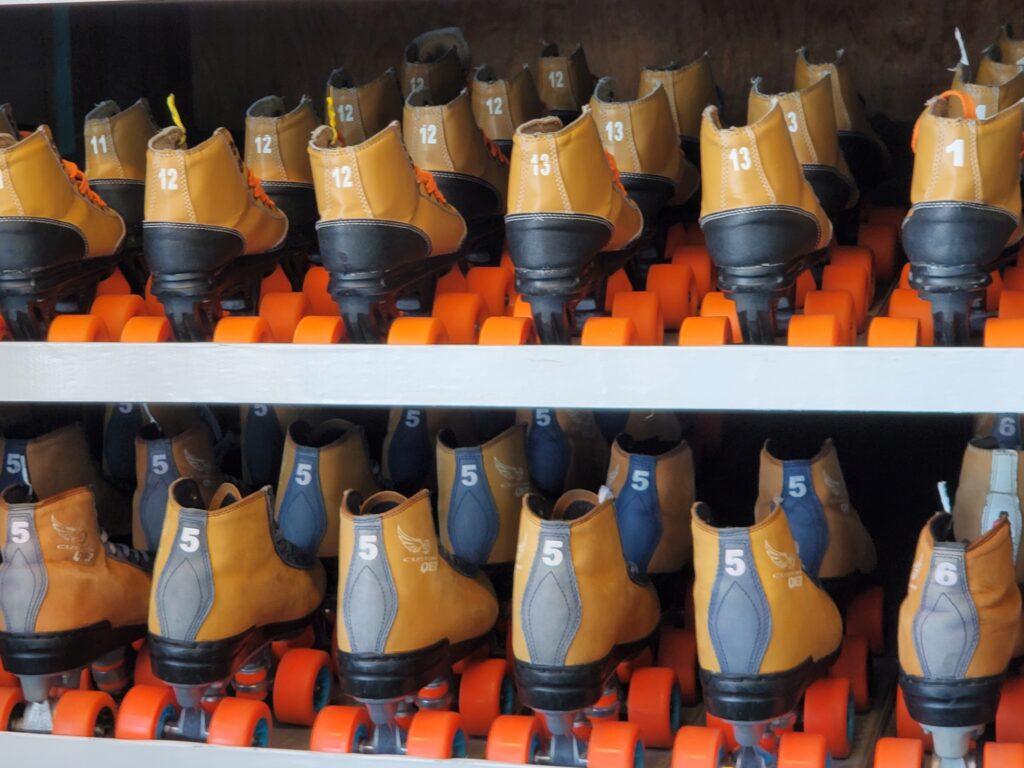 It was fun to see the energy that owners Jacob McGuire and Sarah Berry have poured into this skating rink.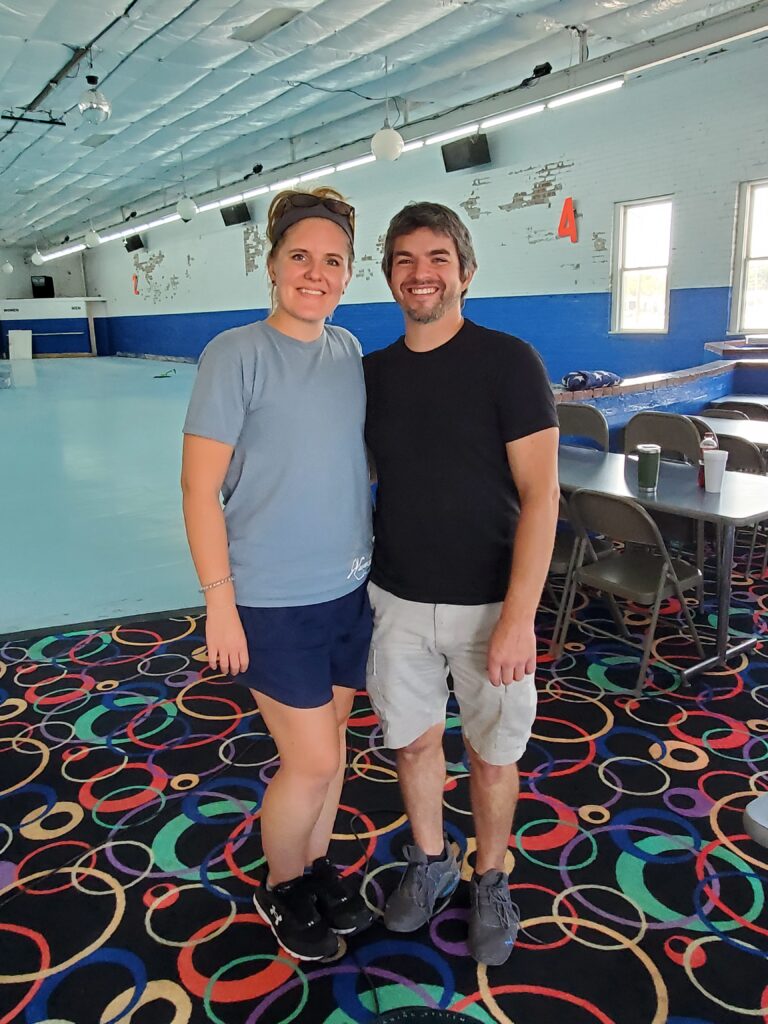 The duo did their best to keep the nostalgia alive and bring the rink to new life.
Visit The Cowley County Historical Society Museum
I find myself exploring many historical museums throughout the country.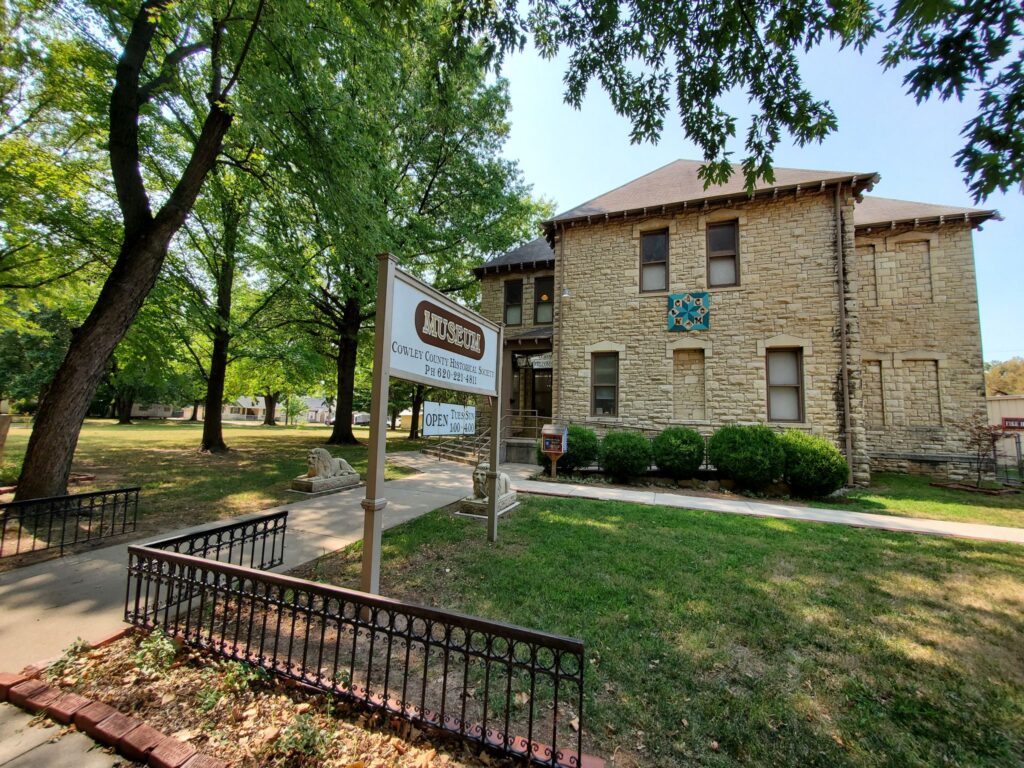 The Cowley County Historical Society Museum caught my eye while driving through Winfield. The building that the museum is housed in is beautiful. Within 5 minutes of setting foot into this museum, I quickly learned that Crayola Crayons were once made in Winfield, Kansas.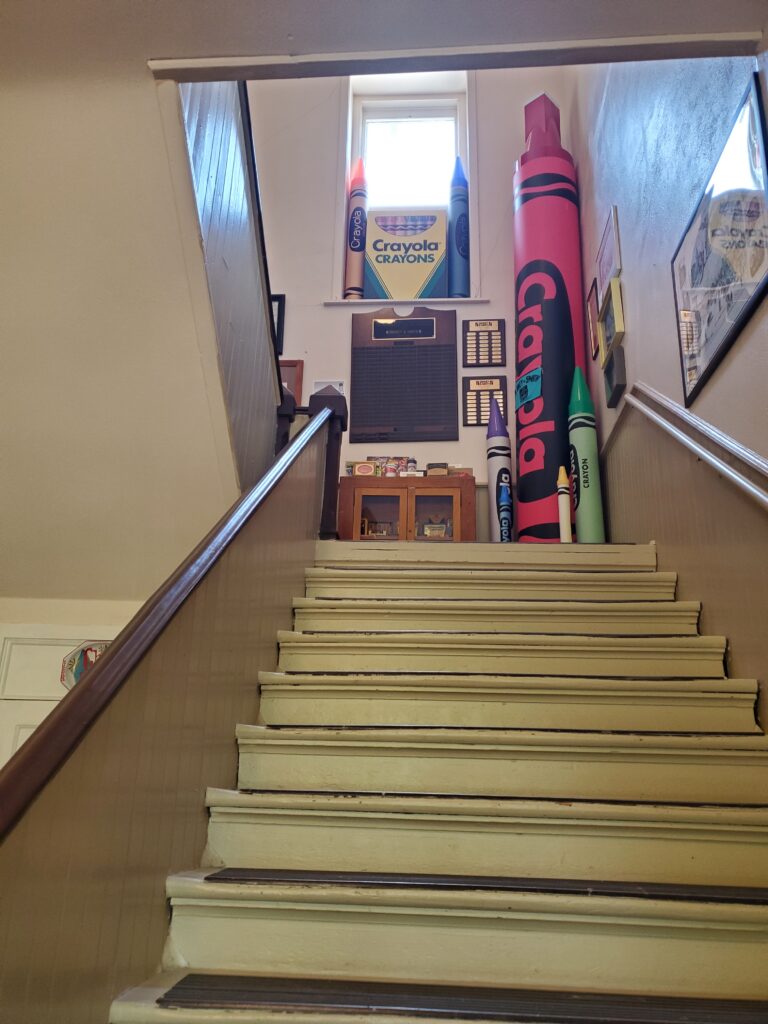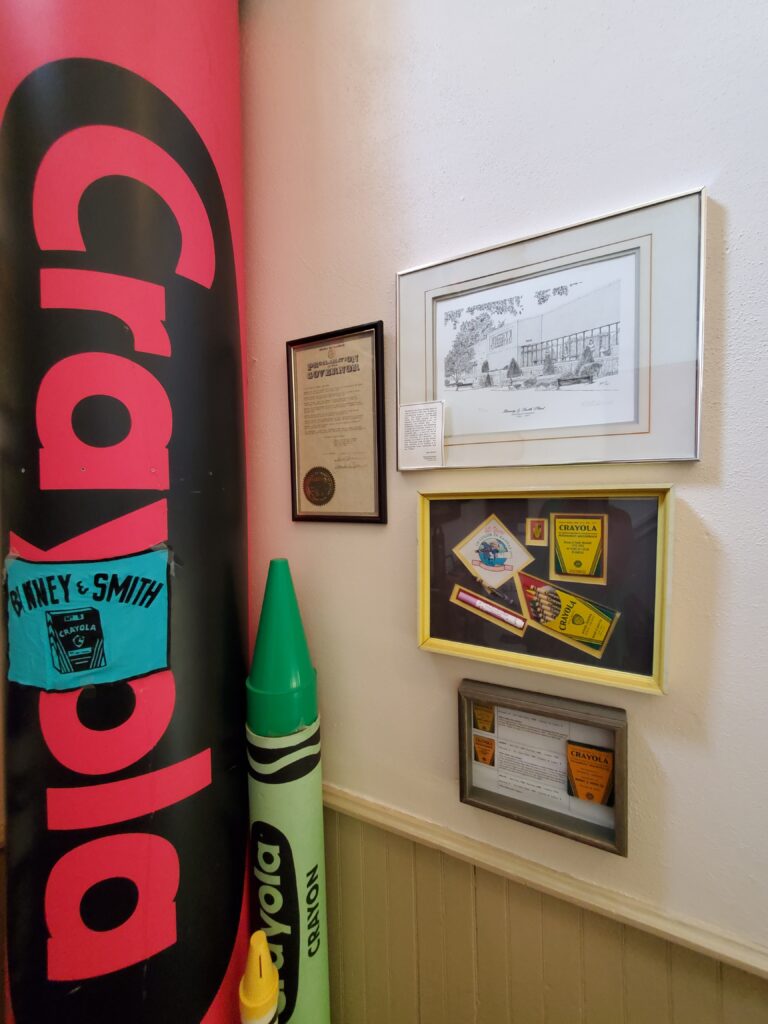 I was taken back when I saw an outfit from the 1970's in this museum, as that was a reality check!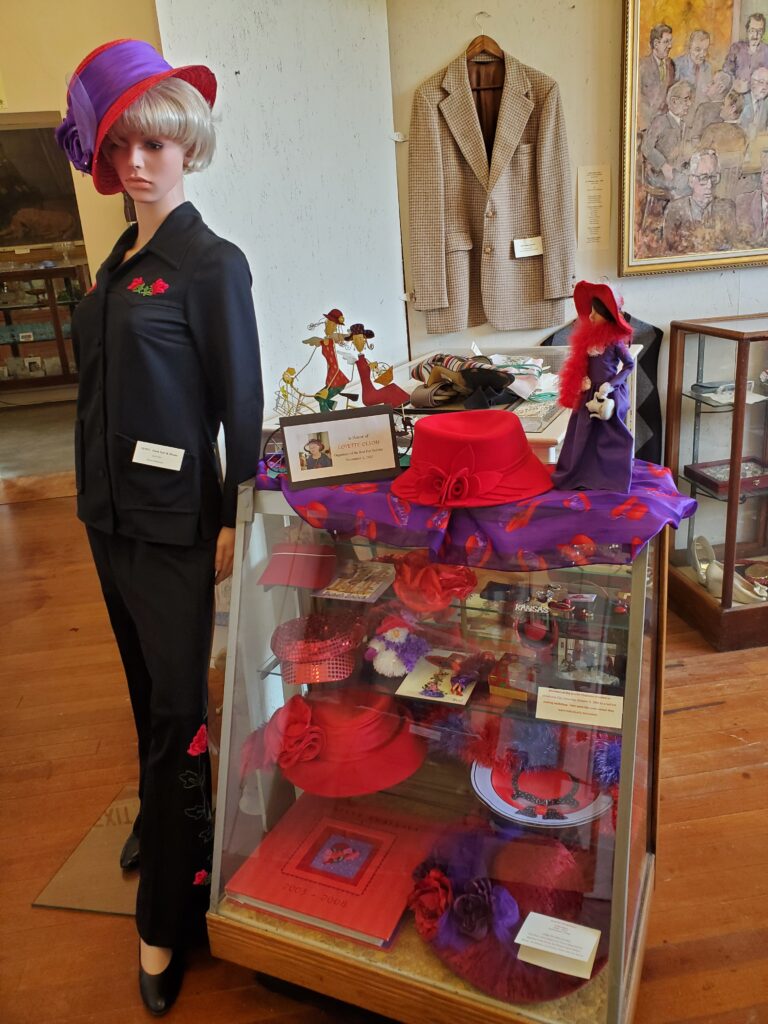 You will not be surprised to see musical items throughout the museum. It was nice to see how music has always been a large part of Winfield, Kansas.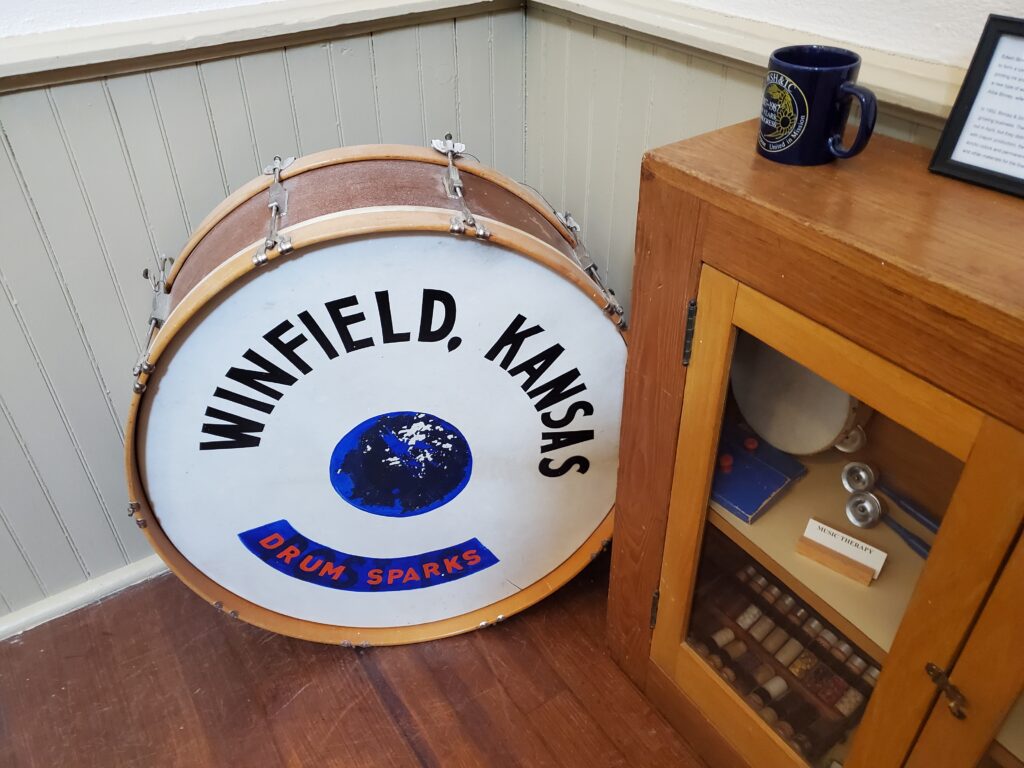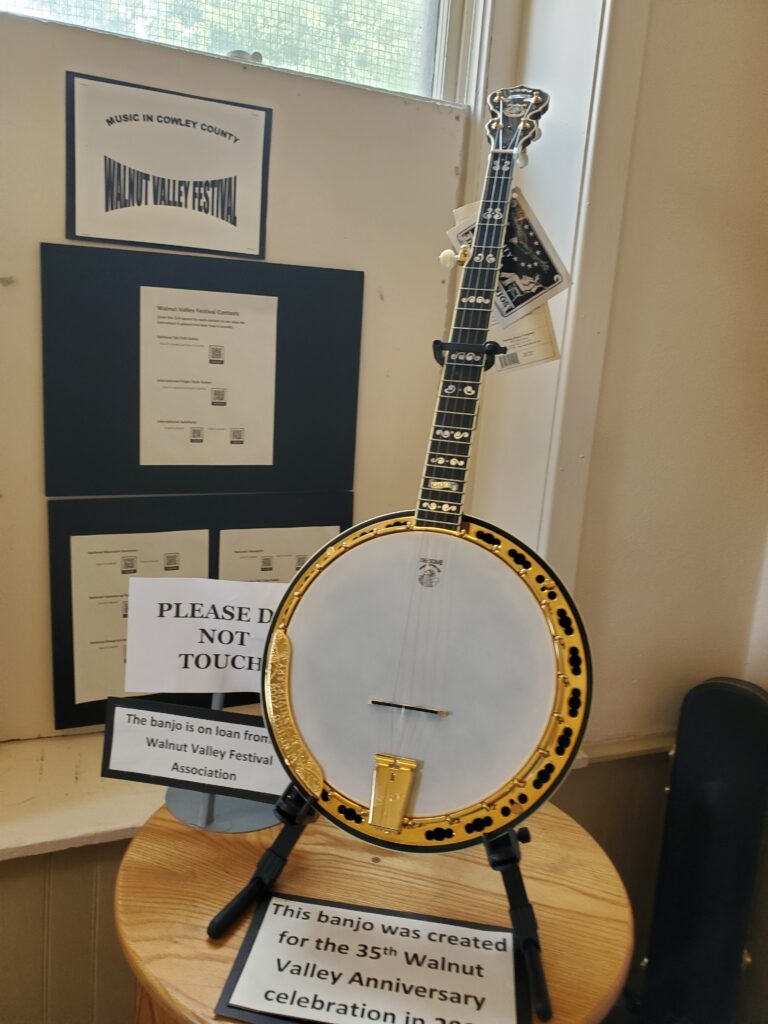 The Best Hiking In Kansas State Parks
Participate In The Walnut Valley Music Festival
I had the pleasure of being in town when the annual music festival was kicking off. Each year the Walnut Valley Music Festival comes to Winfield. A highlight of this event was the Downtown Winfield happenings the evening before the festival officially kicks off. You will fall in love with Winfield, Kansas, before the music festival actually begins.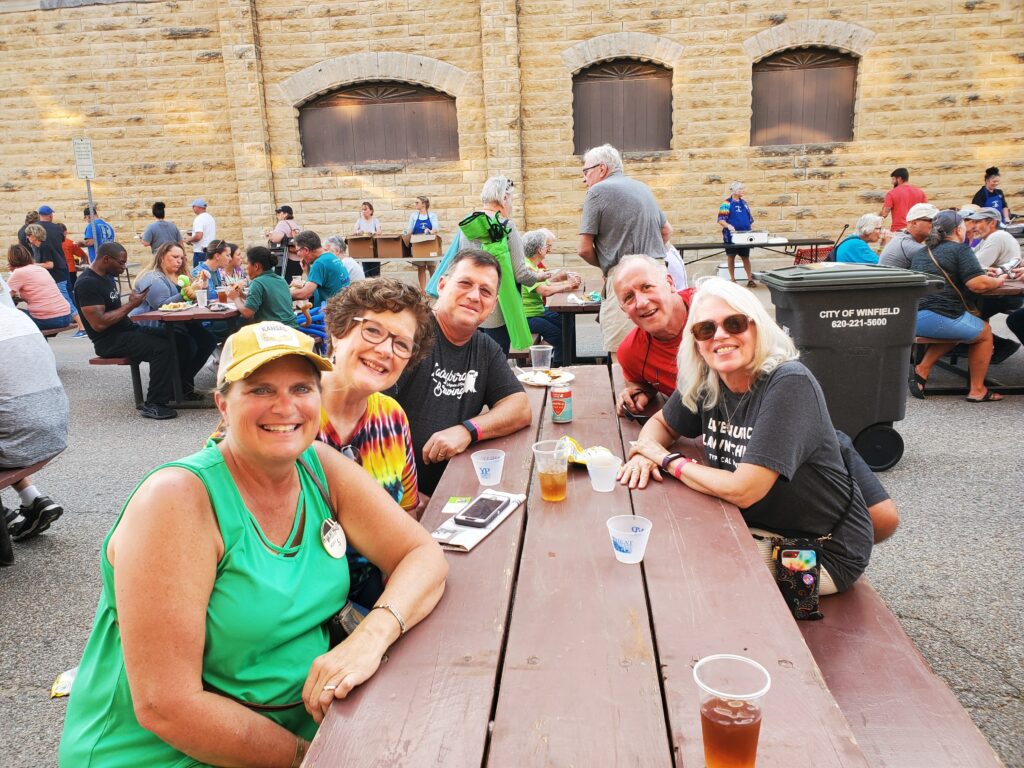 I enjoyed a hamburger meal with the locals and listened to music of all genres. Strolling Main Street in Winfield was a music lover's paradise.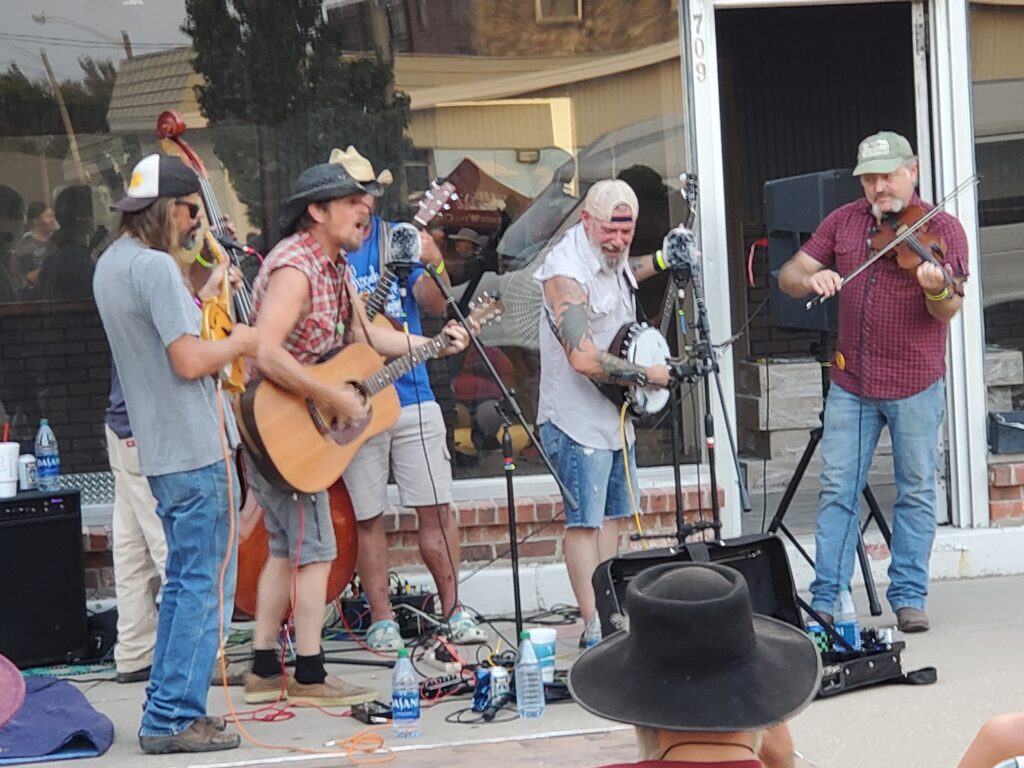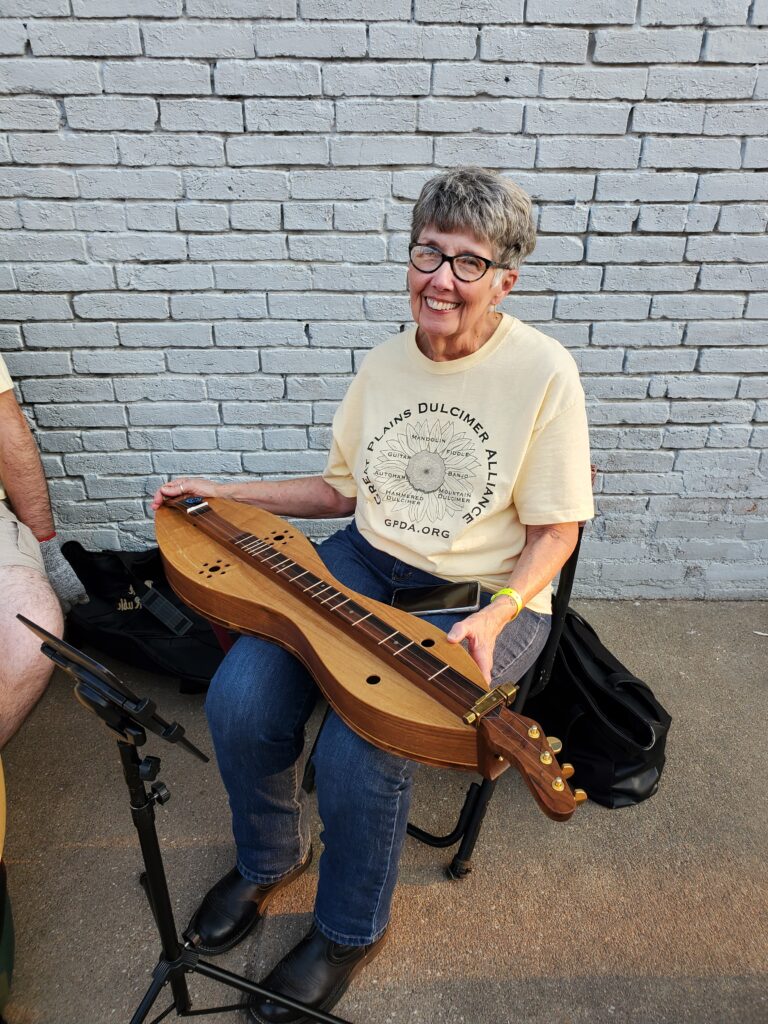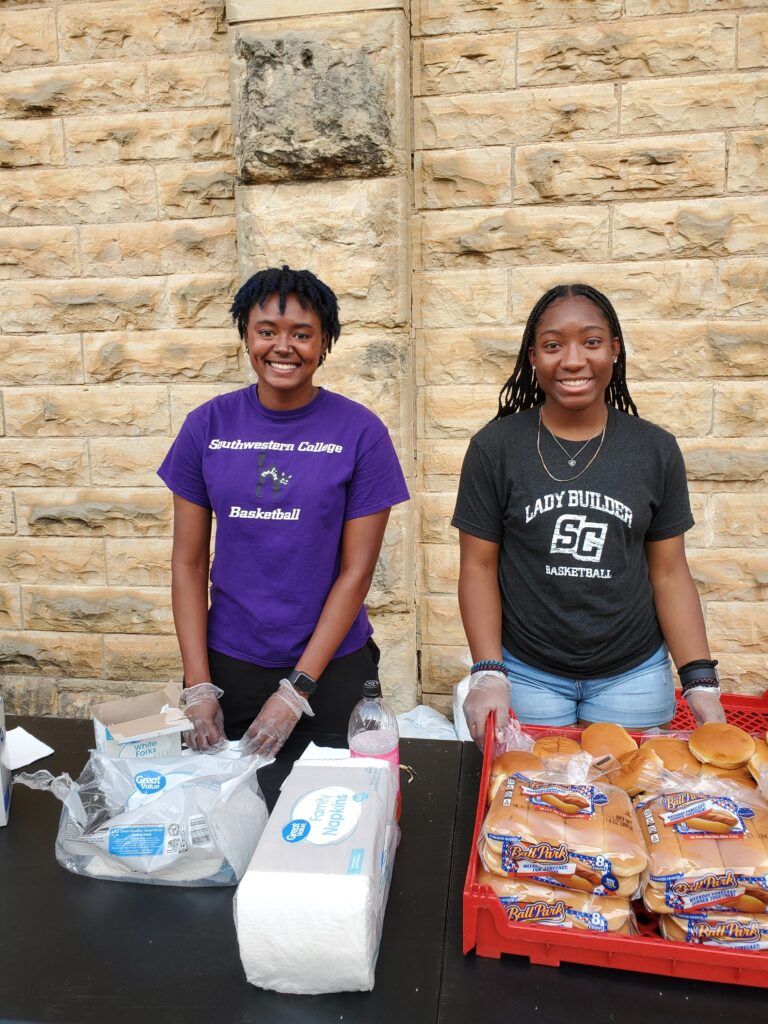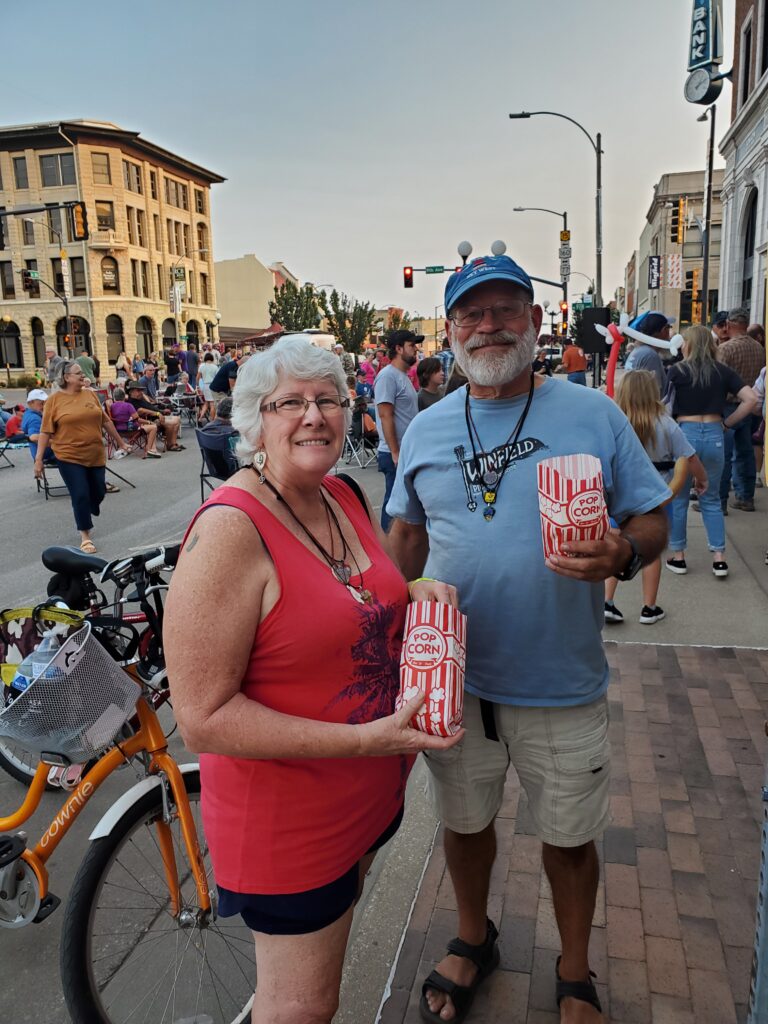 The Winfield Fairgrounds becomes base camp for thousands of people that come to town for the Walnut Valley Music Festival.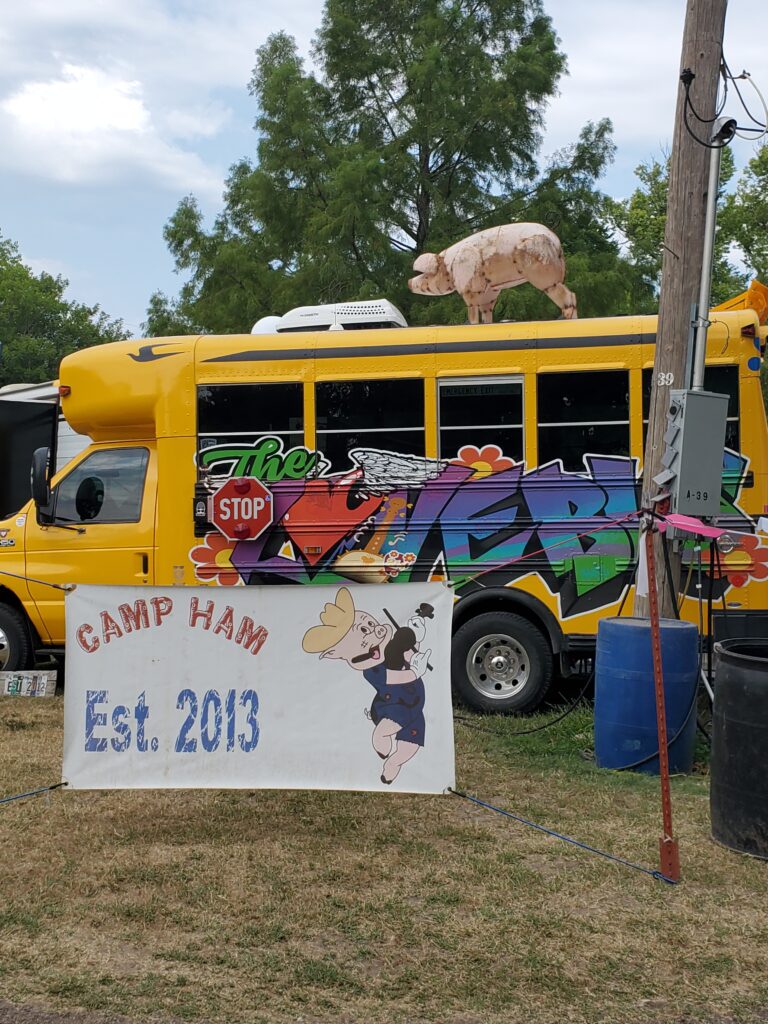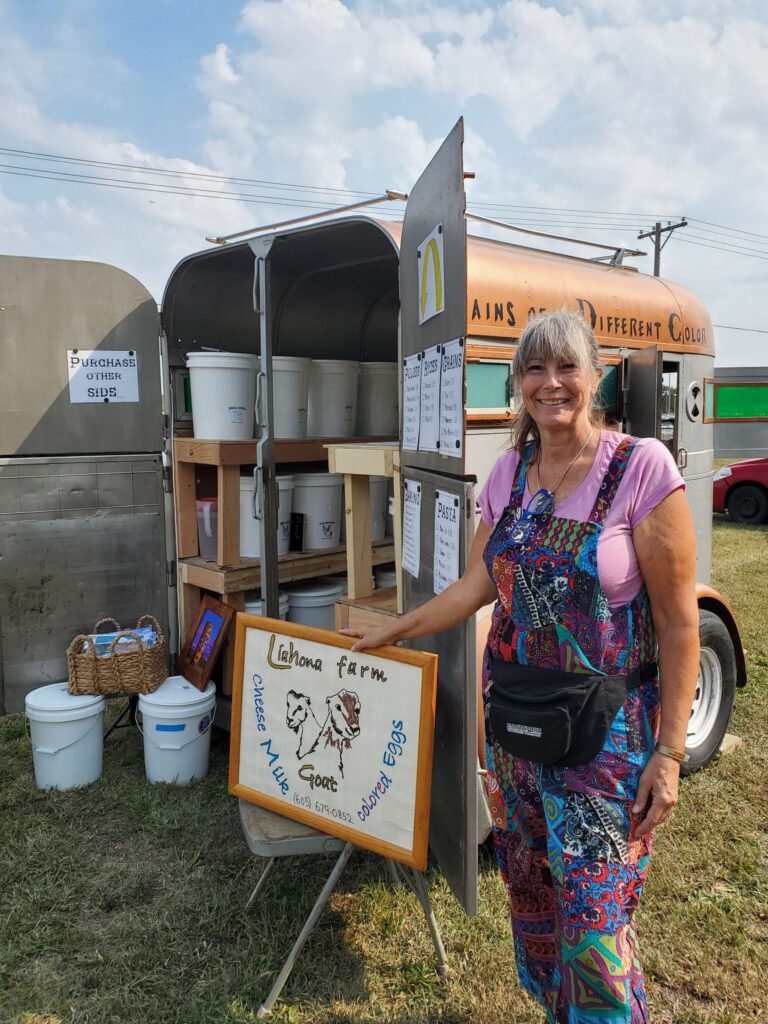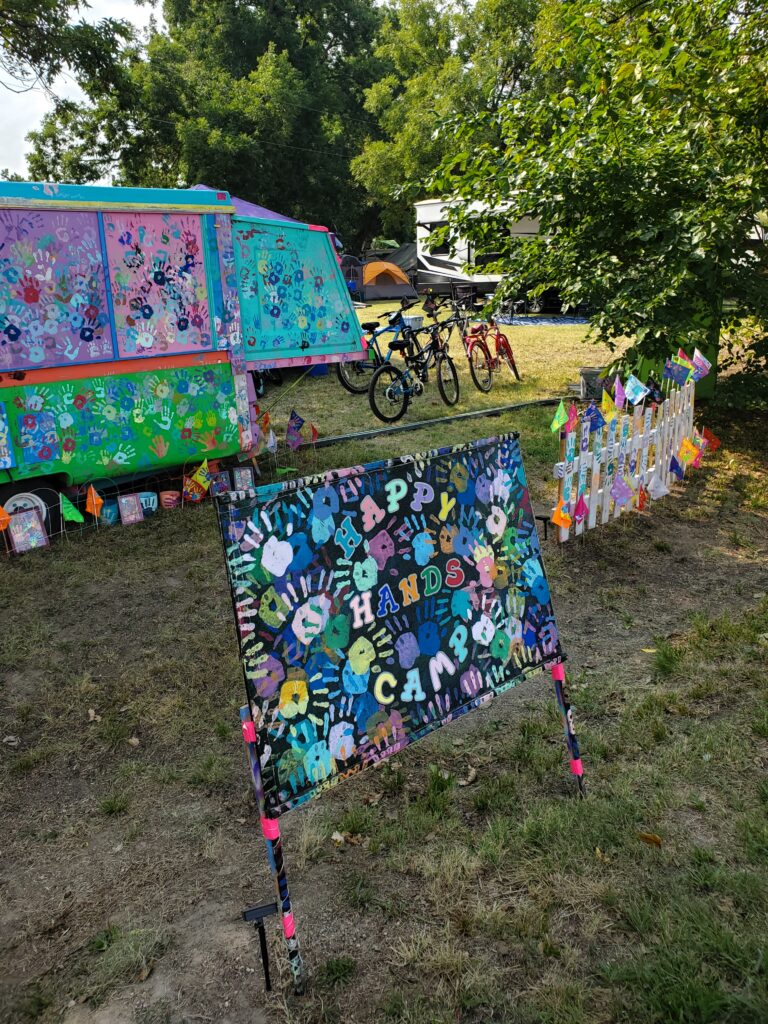 If you enjoy music and friends, the Walnut Valley Festival is one you will want to place high on your list of things to do. People camped, dined, sang songs, and listened to the incredible music that the participants produced.
Dining in Winfield, Kansas
Shindigs Bar & Grill was a smashing success, as they serve bread pudding. I had some of the best bread pudding that I have had while traveling the state of Kansas.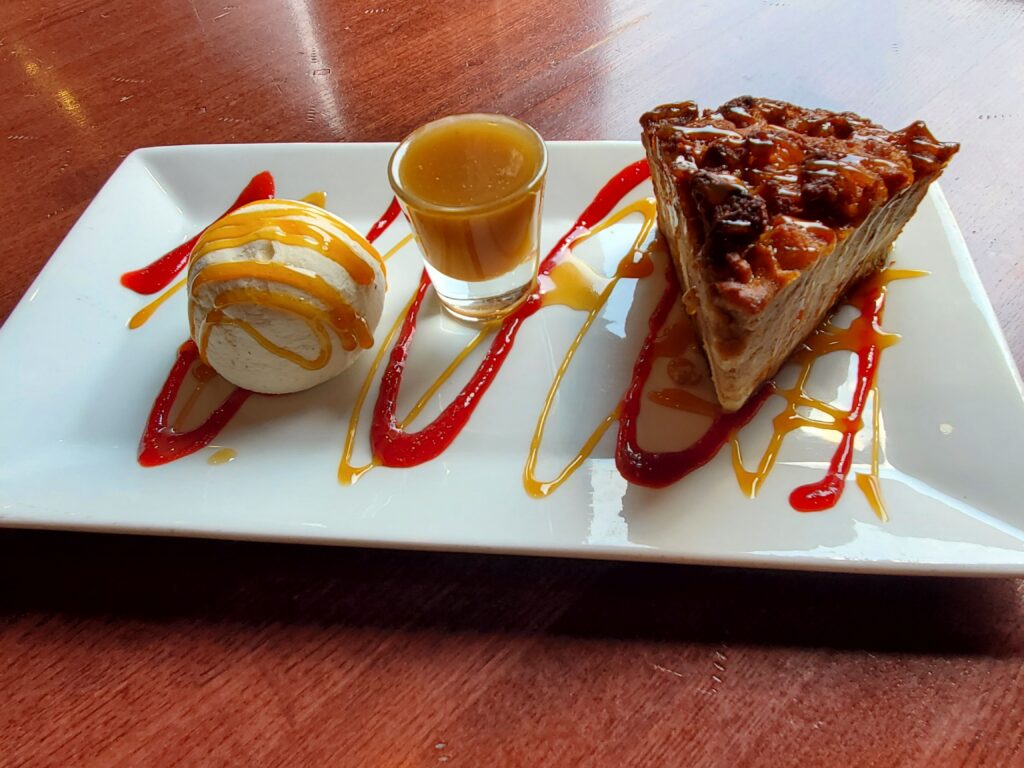 My meal was delicious and make time to enjoy the railroad memorabilia and ambiance.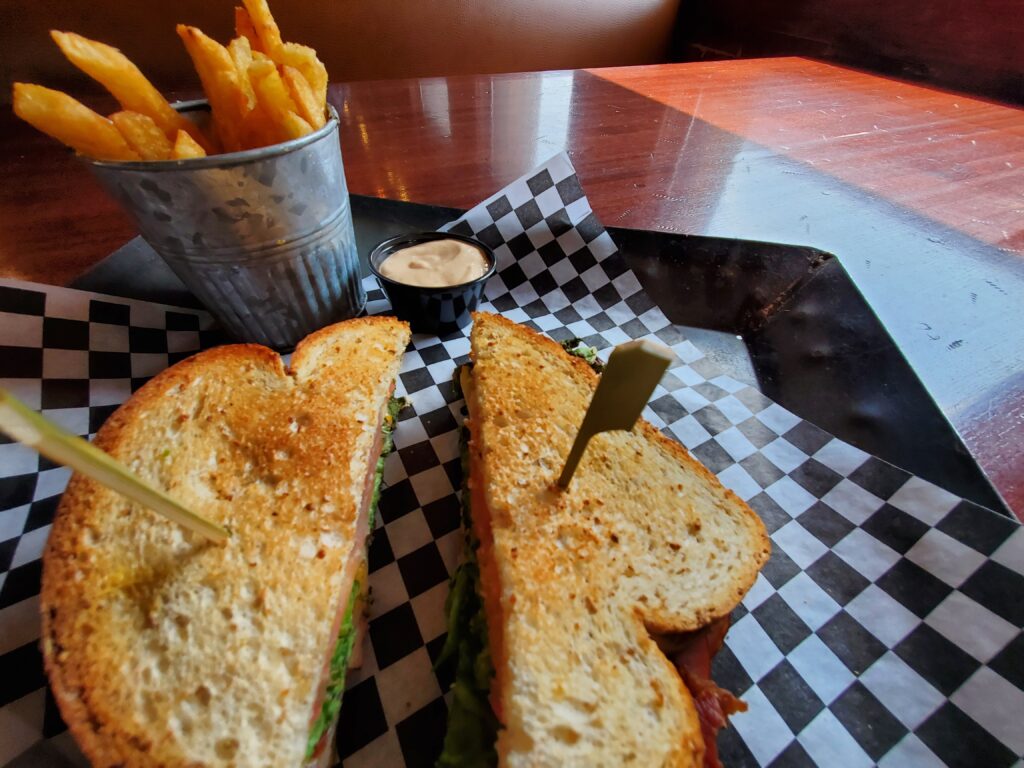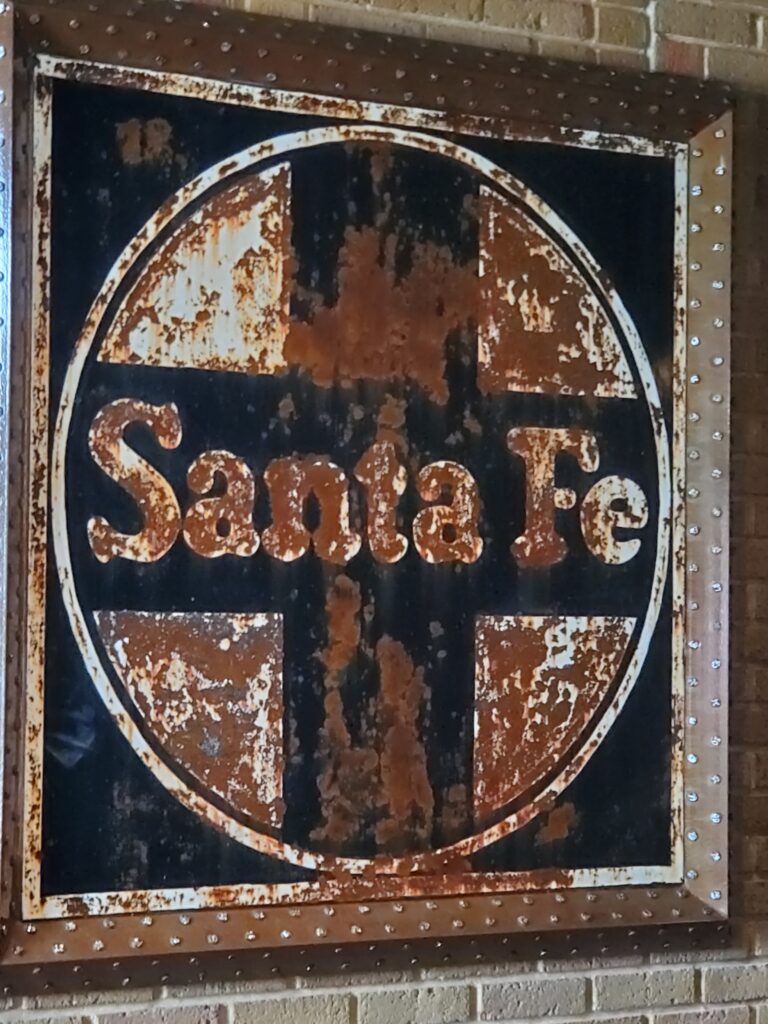 If you are lucky, a train will travel by as you are dining. Tip: Sit upstairs for a view of the area.
Unique Lodging In North Central Kansas
Boss Hogg's BBQ is located in a residential area and offers mouth-watering BBQ. The sandwiches, meats, and dinners are sure to satisfy your taste buds. I'm always a sucker for a tasty brisket sandwich. I opted for a baked potato smothered in brisket and cheese.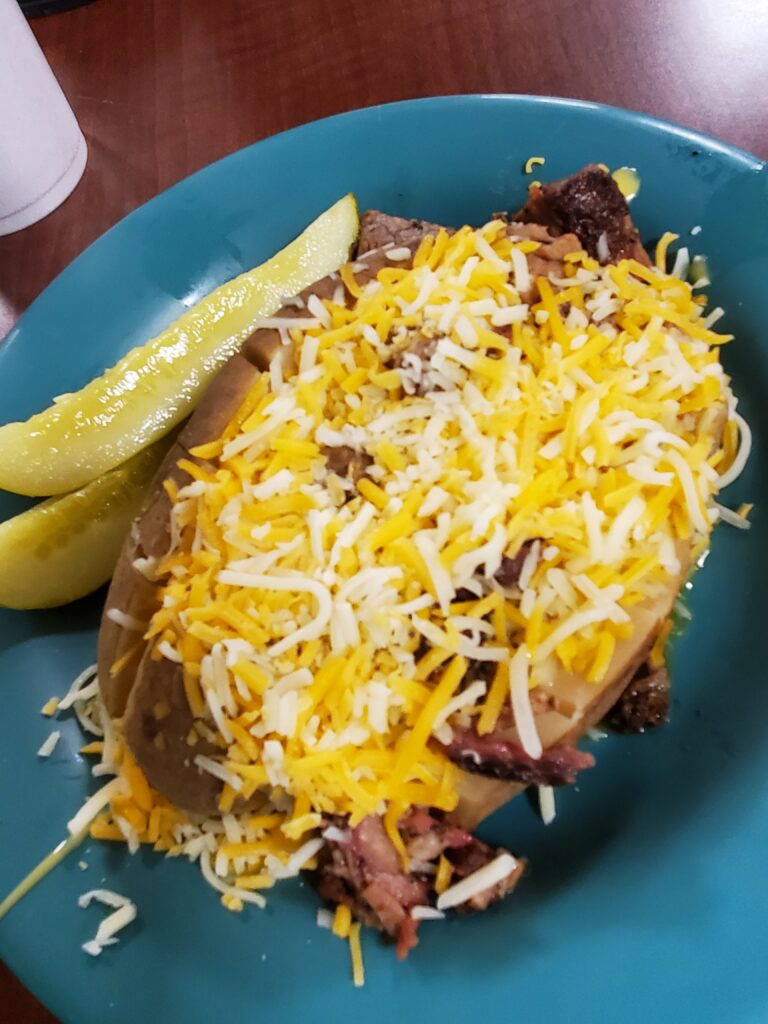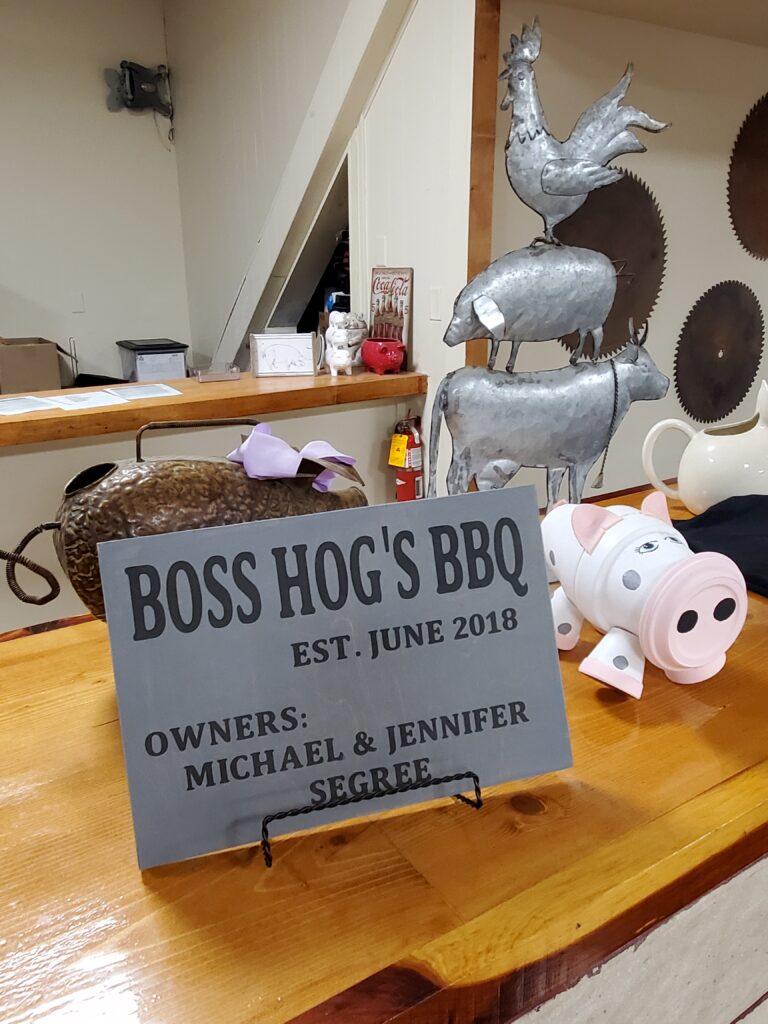 Boss Hogg's BBQ did not disappoint. In fact, I could return right now.
College Hill Coffee offers a breakfast that you will be talking about for a long time. They are known for their coffee, but I would highly recommend their breakfast meals, which are available all day long. The quiche is served by the slice and truly an excellent choice.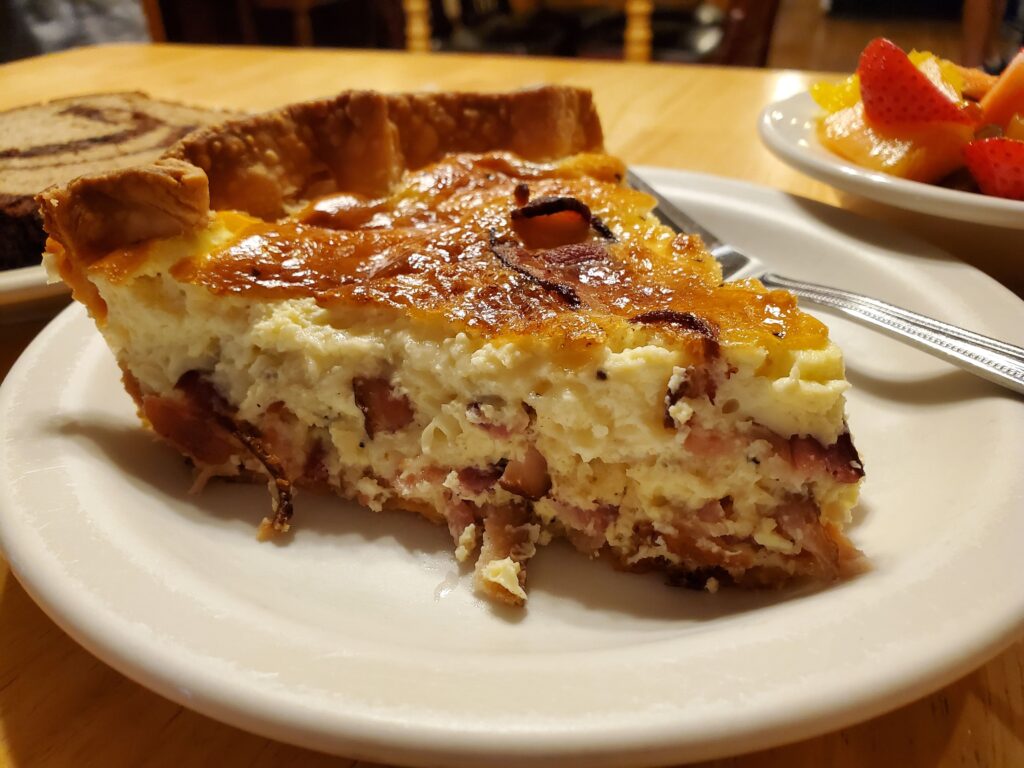 I noticed the quick breads and scones were popular choices by other patrons. If weather permits, sit outdoors and gather around a table and meet new people. The hospitality and food at College Hill Coffee is top-notch.
If you are looking to grab a cold brew, look no further than Lady Bird Brewing. This local brew pub continually sources local herbs, hops, honey, malted and raw grains.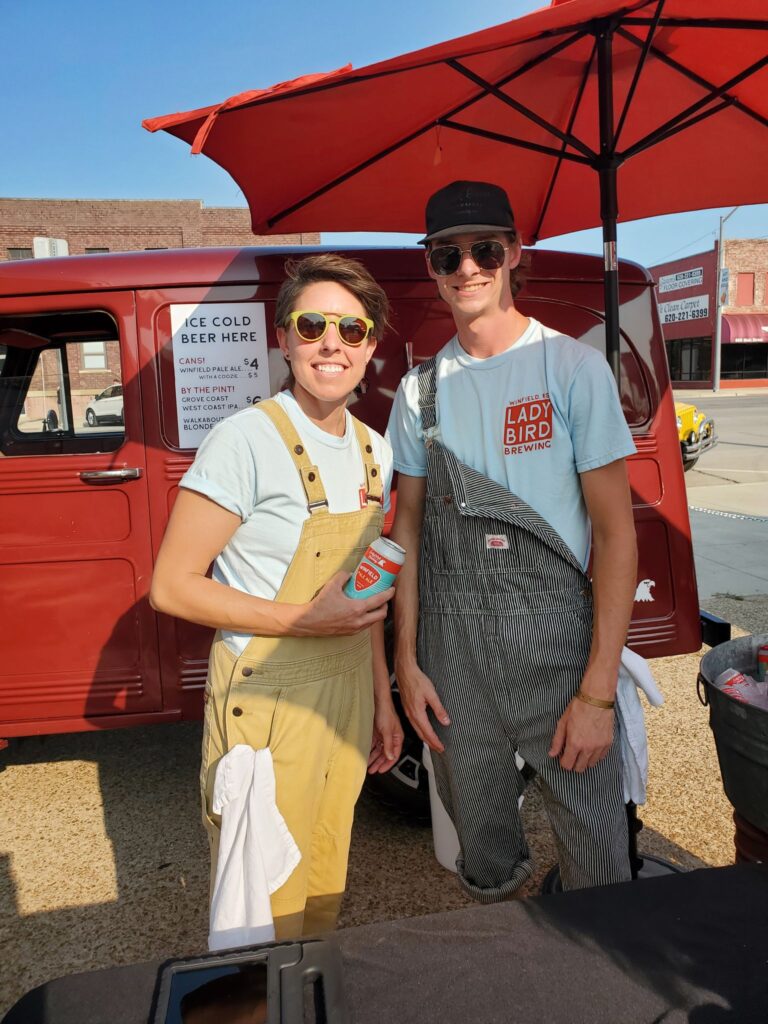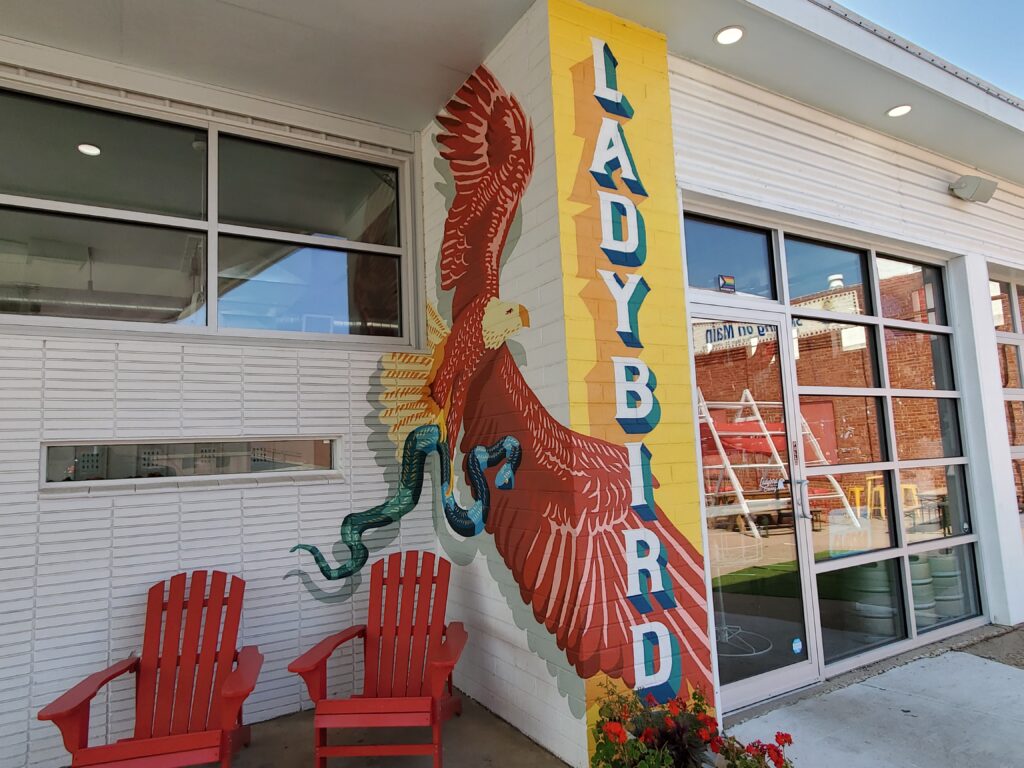 Grab your friends and family, as you will want to find a chair and hang around a while.
Lodging Options In South Central Kansas That Are Not Chain Hotels
Lodging in Winfield, Kansas
Sarah hosts The Guest House in Winfield, Kansas. Your coffee fix is easy, as it's a short drive to College Hill Coffee. This 400- square -foot guest house has all of the amenities you could want.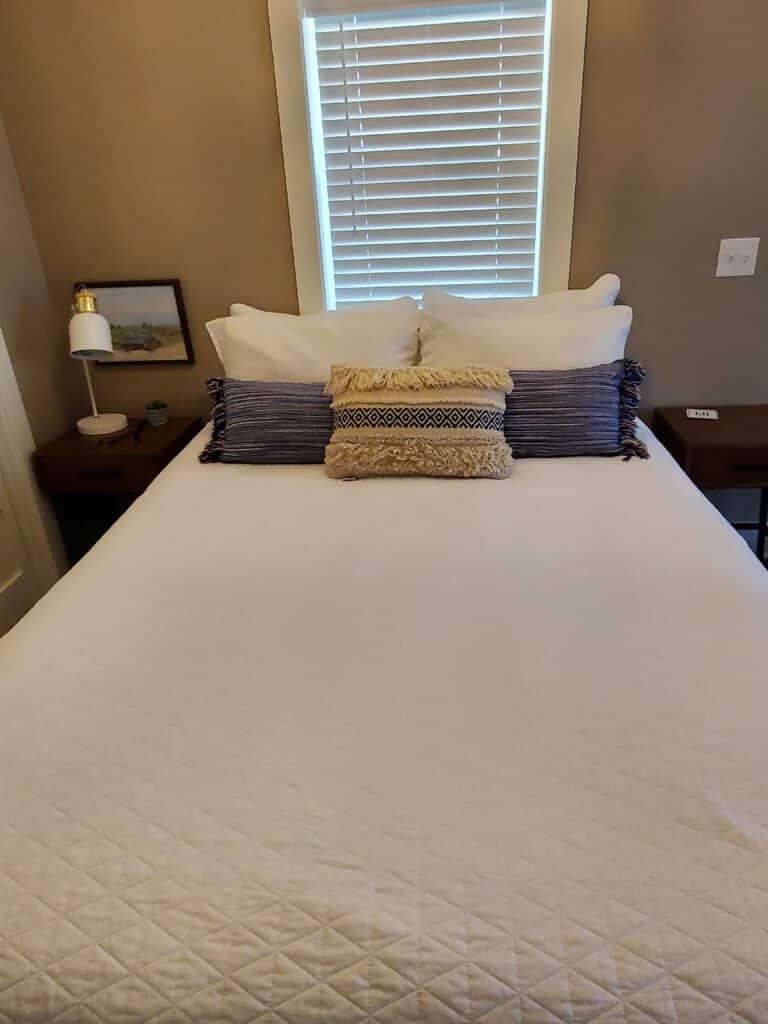 The cozy bed and comfy living quarters make this a fantastic place to call home when you are in Winfield, Kansas.
Winfield, Kansas, is home to near 12,000 residents. I did not have time to be bored when I visited, and it's fair to say that I'd love to return. You can do as little or as much as you like in this South Central Kansas town. I do recommend visiting during the Walnut Valley Music Festival if your curiosity has been sparked.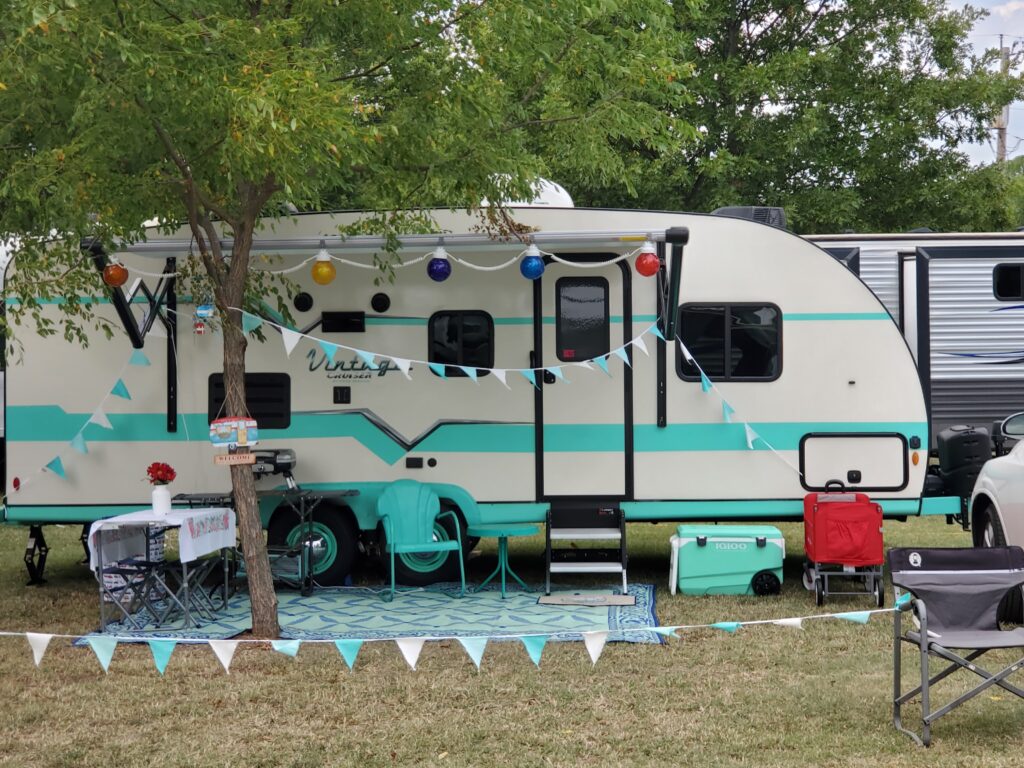 The festival is a fun way to experience all that Winfield has to offer and enjoy the company of others. If you prefer a quieter time, visit in the spring. Springtime in Kansas is bursting with wildflowers, and it's a fun time to drive the Kansas Flint Hills, which are nearby. Whenever you choose to visit, I know that you will enjoy Winfield. as the people are some of the friendliest people around.
The following two tabs change content below.
SaraB
Sara is a travel enthusiast that resides in North Iowa. You can find her traveling where the plane, train, ship, or car will go. Are you looking to take a road trip? Sara has solutions for you!