The Best Pork Chop Ever At Villaggio Grille In Orange Beach
I have eaten a lot of pork in my life. Growing up on an Iowa farm and a proud farmer's daughter, I honestly thought I had eaten the best pork chop ever. The Villaggio Grille in Orange Beach, Alabama proved me wrong.
The Villaggio Grille is located at The Wharf, an entertainment district located near the Alabama Coastline. Here you can find family entertainment, one of the largest ferris wheels in the southeast, and the best pork chop ever!
I opted to dine indoors where a quiet dining experience awaited.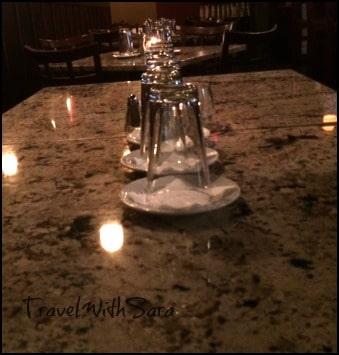 Wine lovers will appreciate the nice selection of wines. Before dinner arrived, a Villaggio Cheese Plate was on its way. I fell in love with the mango cheese.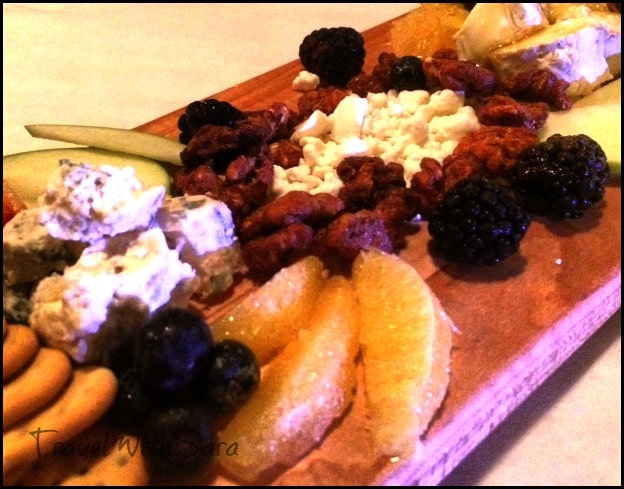 A quick glance at the dinner menu and I was determined to try the Bone In Pork Chop. The Pancetta Pea Mac & Cheese, Grilled Asparagus, and Demi-Glace all blended together. The flavors were mouthwatering and then some! I have never experienced such a tender, juicy and just right flavored pork chop. This Iowa traveler went to the Alabama Gulf Coast and found the best pork chop ever.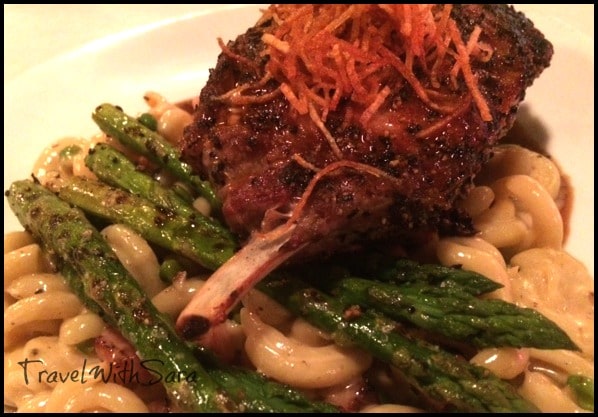 A meal at the Villaggio Grille would not be complete without dessert. The chocolate truffle cake was out of this world. Made just right with berries to top it off.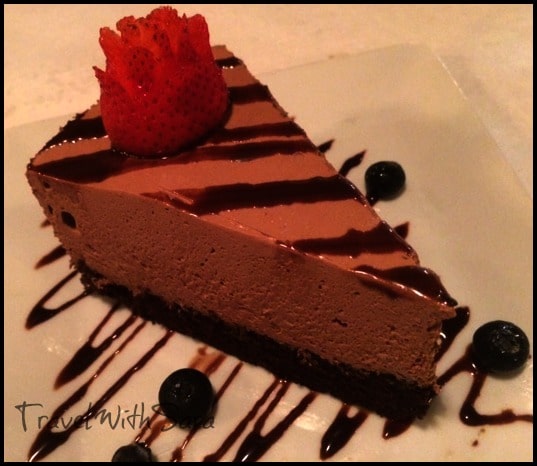 The Villaggio Grille makes for the perfect place to celebrate a special occasion. I would not suggest dining here in shorts and a tank top. Villaggio Grille is consistently a winner's choice when it comes to dining in Orange Beach. It's a restaurant that prides itself on their food quality and amazing taste that they serve to their patrons. From pizza to sandwiches, and the best pork chop ever, the menu at the Villaggio Grille will not disappoint. You will easily find something on the menu to claim as your all time favorite. And if you are like me, you will find something as mouthwatering as the best pork chop ever!
Have you dined at the Villaggio Grille? If so, I'd love to hear about your experience.
Visit the Villagio Grille online to check out their menu and current hours
"Like" Villaggio Grille at The Wharf on Facebook
"Follow" Villaggio Grille on Instagram
The Villaggio Grille at The Wharf in Orange Beach is a must visit while in town. The Alabama Gulf Coast is a foodie lover's dream come true.
*Thank you to Villaggio Grille for hosting me for dinner. The hospitality and food were out of this world.
The following two tabs change content below.
SaraB
Sara is a travel enthusiast that resides in North Iowa. You can find her traveling where the plane, train, ship, or car will go. Are you looking to take a road trip? Sara has solutions for you!