Take Flight For Lunch At Stearman Field Bar & Grill In Benton, Kansas
Take flight and enjoy lunch at Stearman Field & Bar in Benton, Kansas. This was a new to me dining experience. Dining within feet of planes taking off and landing, made for great conversation. Benton, Kansas is home to one of the most unique dining experiences that I have ever had.
My friend Lisa of The Walking Tourists and I opted to dine outdoors. There were many more diners indoors than out. Those of you that know me, know that I will almost always choose outdoor dining over indoor dining. It was a cooker outdoors, a whopping 95 degrees with an abundant amount of humidity in the air, but it was outdoor dining with an experience to boot.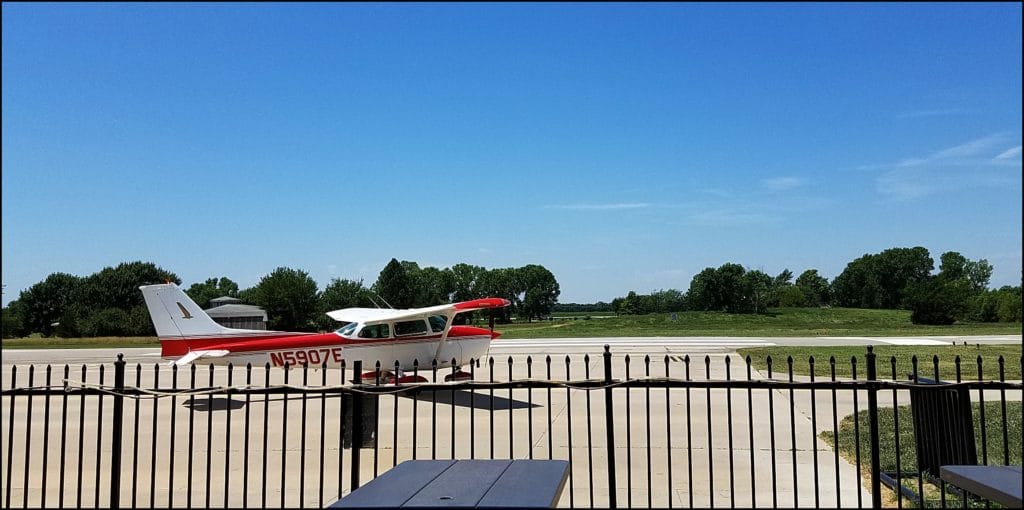 With a restaurant full of indoor diners, it would have been difficult to hear the planes approaching dining indoors. We could actually hear the planes approaching within feet of us. This gave us the heads up that a plane was going to be feet in front of us, in a matter of seconds. The runway is very close to where you dine, which makes the experience exciting and fun.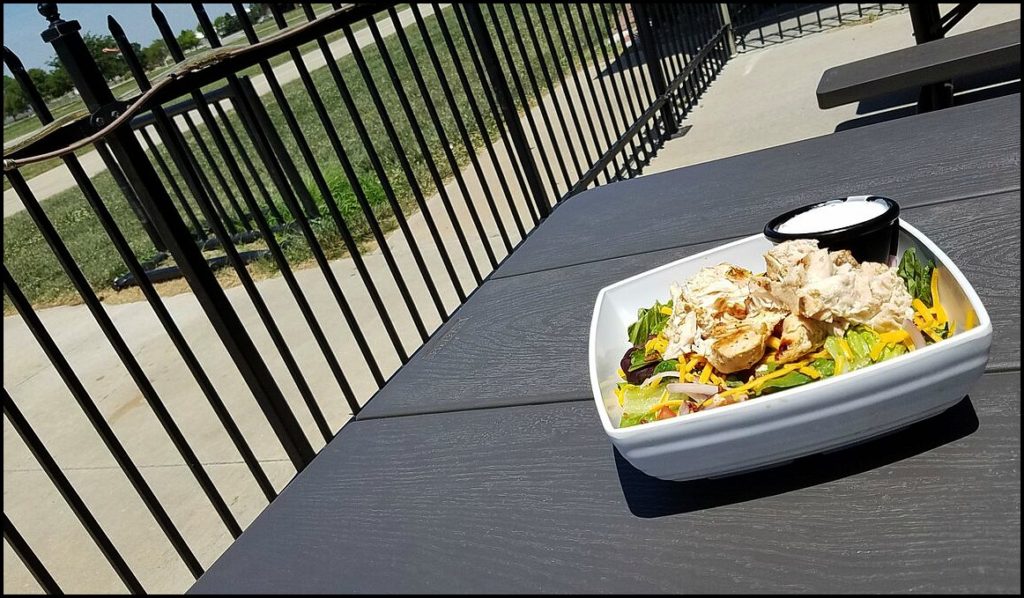 The menu had a nice selection of dishes to choose from. I chose a grilled chicken salad with a little cup of ranch on the side. With the heat, it made for a great summer lunch for me. This restaurant was a winner in my book, from several points of view.
The food tasted fresh and the menu included your typical bar food, yet added a nice touch of fresh options. Our server recommended the country fried steak, but on such a hot summer day, I had to say no. I can tell you, that I would take his recommendation on a return visit. I can imagine that it is as good, if not better than he described it to be.
Stearman Bar & Grill is not only a restaurant with indoor and outdoor dining, it is also an entertainment venue. There are events happening all year long, which makes this a destination restaurant in itself.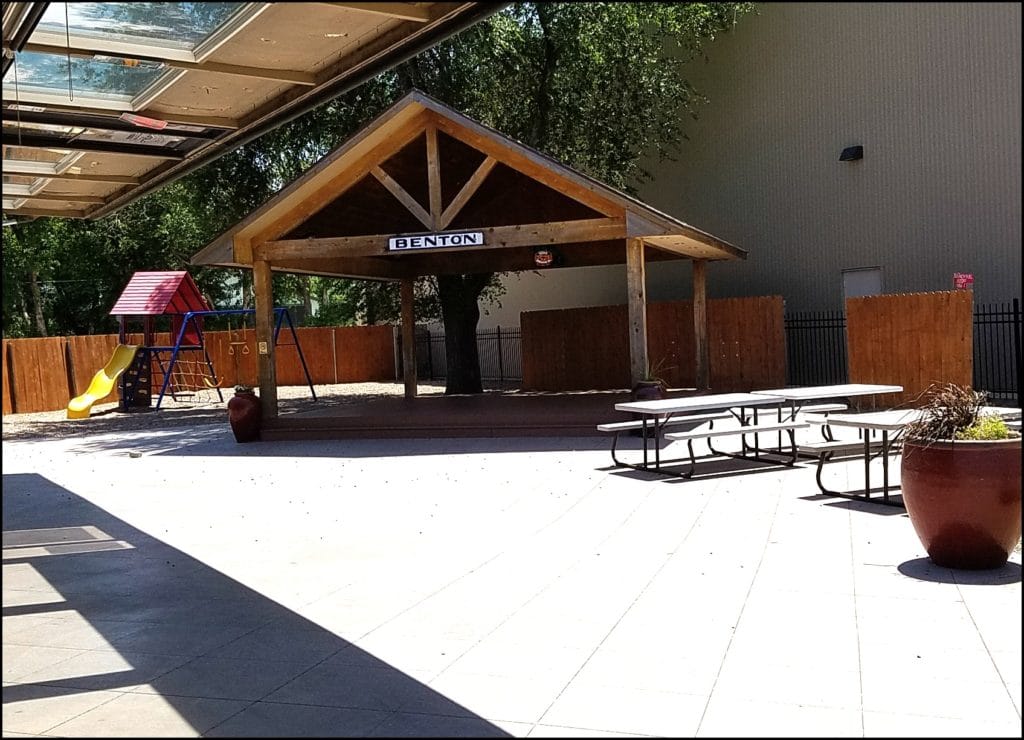 From the events happening and the ability to arrive by plane, this is an experience you will want to put on your travel list. If you are traveling to Wichita, Kansas anytime soon. Make this a stop! It's a short drive from Wichita and an experience you will not forget.
In case you want to fly in a plane, make a reservation today and then eat a fresh, tasty meal at Stearman upon landing.
Stay Connected:
Facebook: Visit Wichita
Facebook: Stearman Field Bar & Grill
*Thank you to Visit Wichita for hosting me and to Stearman Bar & Grill for the hospitality.
The following two tabs change content below.
SaraB
Sara is a travel enthusiast that resides in North Iowa. You can find her traveling where the plane, train, ship, or car will go. Are you looking to take a road trip? Sara has solutions for you!