Traveling In Comfort And Style With Chico's
I'm always searching for the perfect travel clothes and I recently discovered Chico's. They offer women's clothing and accessories that are not only comfortable, but they travel well and look great! I was delighted when Chico's opted to partner with Travel With Sara on my epic North Dakota Road Trip.
I scheduled a fitting with a sales associate at my local Chico's store and upon entering the store, I was greeted by friendly smiles. We talked about an upcoming road trip through North Dakota and it did not take us long to figure out what would work best for me.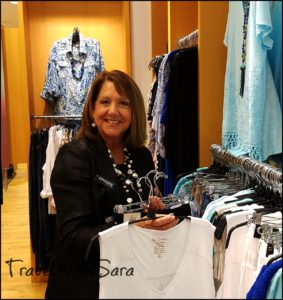 This particular top ended up being a win/win. It was not only a versatile piece, but it would pack well and work with almost everything in my wardrobe. One can never argue about a comfy, white top.
I tried on several pieces that mixed and matched. The sales people were fantastic, as they knew exactly what to suggest for accessories, as well as coordinating pieces. The mirror outside the fitting room was fabulous!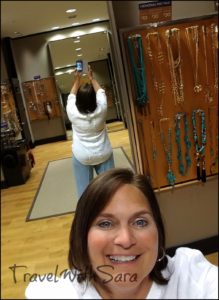 I could have walked out with a dozen new outfits, as everything fit great, felt great and a lot of it would have traveled well. Here's what I ended up with, and North Dakota welcomed me with open arms!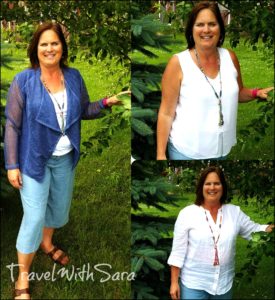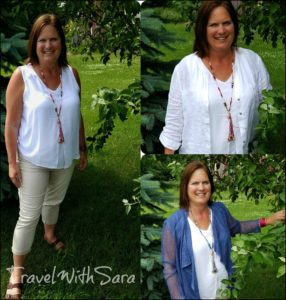 If you are a seasoned or casual traveler, the trained staff at Chico's will make sure you find the ideal clothing for your next travel adventure. I loved the fact that I had several pieces that mixed and matched and worked into my current wardrobe, as well. If my Chico's story doesn't inspire you, I'm sure one of these travel bloggers will!
Meet Deb of Just Short of Crazy. Deb has this to say about her traveling wardrobe through Chico's.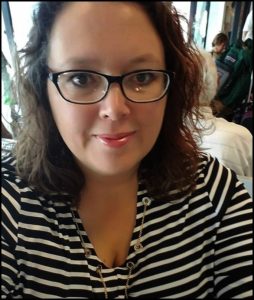 "What I love about Chicos clothes is that they travel very well. I need clothes that remain wrinkle free and are very versatile and Chico's fits both of those requirements. To prove how great Chicos is for travel I packed for 2 weeks in Europe in just a back pack using two outfits from Chicos as the foundation for my trip. See how: http://www.justshortofcrazy.com/how-to-pack-a-backpack-for-a-2-week-vacation/
I pair this shirt with a pair of black crop pants (my favorite is the Chico's Zenergy line Gwen Seamed Crop Pants) and I look and feel fabulous. I slip on a pair of sandals and I'm ready for a full day of exploring! I can't wait to add a few fall items from Chico's to my fall/winter suitcase."
Tam of
TravelsWithTam
has this to say about her traveling wardrobe that features Chico's clothing and accessories.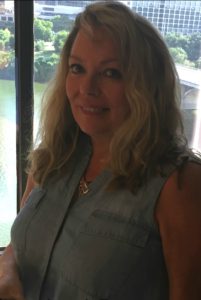 "I love Chicos! The clothes are stylish, comfortable, and go for hours when traveling! Chicos is my go-to place for fashionable travel clothing!
I have worn them around the globe, and shared on all my media outlets!"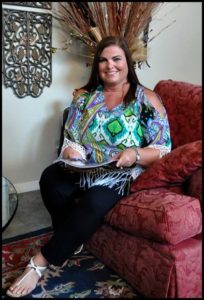 Melody loves her Chico's clothing and had this to say, "I felt like a rock star attending my Travel Media Showcase Conference with my new threads. Especially easy to wear: versatile, stylish, and comfortable. I had no idea Chico's carried "plus size" clothing. Getting a personal shopper made all the difference. I took away my hosted outfit and $1000 of other great finds, all at 30% off.
The personal touch that is given to each purchase is, in my opinion, rare today. I loved that these ladies took the time to wrap my clothing and accessories. It was not tossed into a bag, it was handled with special care.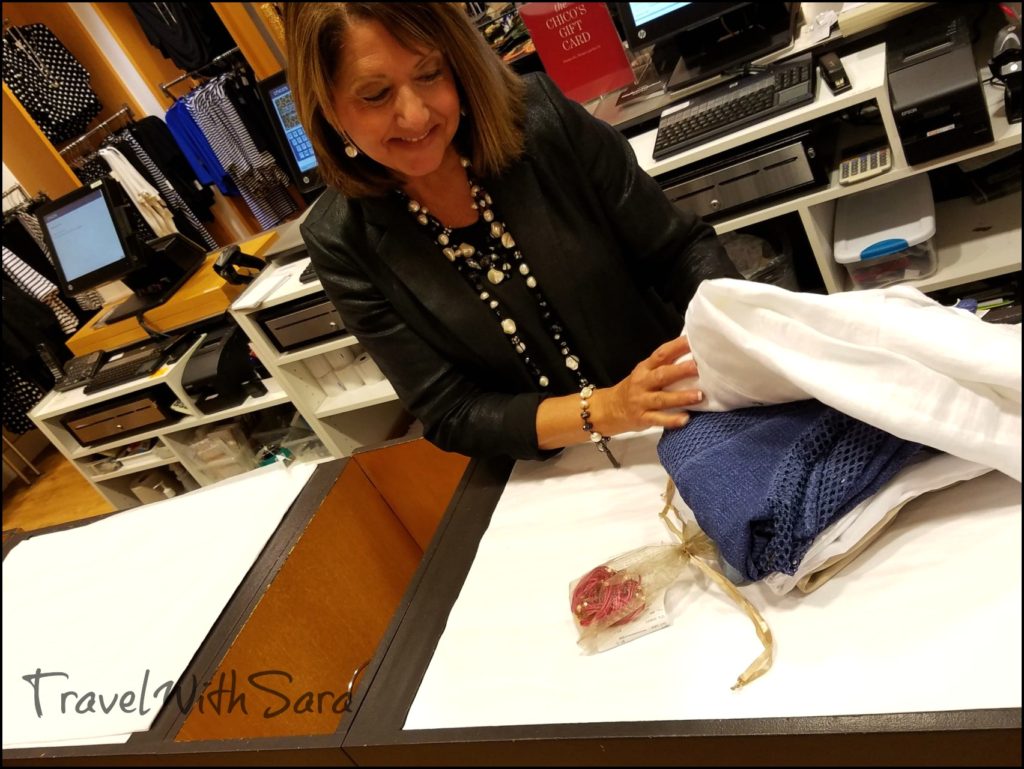 If you see a well dressed woman globe trotting, chances are it's one of us. We love Chico's and encourage you to swing in to your local shop and tell them the lady travelers sent you. We know you will be pleased with your choices and delighted with the personal service you will receive. So, tell me….. are you sporting Chico's clothing and where have you traveled? I'd love to hear about your experience.
*Thank you Chico's for partnering with Travel With Sara. It was fun to have several compliments on my wardrobe, while traveling.
The following two tabs change content below.
SaraB
Sara is a travel enthusiast that resides in North Iowa. You can find her traveling where the plane, train, ship, or car will go. Are you looking to take a road trip? Sara has solutions for you!