Traveling Solo Across The Great State of North Dakota
This past summer I took a road trip to North Dakota, all by myself. Yes, it was a solo road trip. I honestly never gave it a second thought. It was the moment that I was in Theodore Roosevelt National Park and a lady got out of a car and said to me, "Are you all alone?" Not wanting to give everything away I quietly responded with a yes and got back in my car. She then whispered to her friend that I was a brave woman for traveling solo.
I had never given it a second thought. I was road tripping with my rental car from North Iowa Collision Center and enjoying all the beautiful sites that North Dakota had to offer.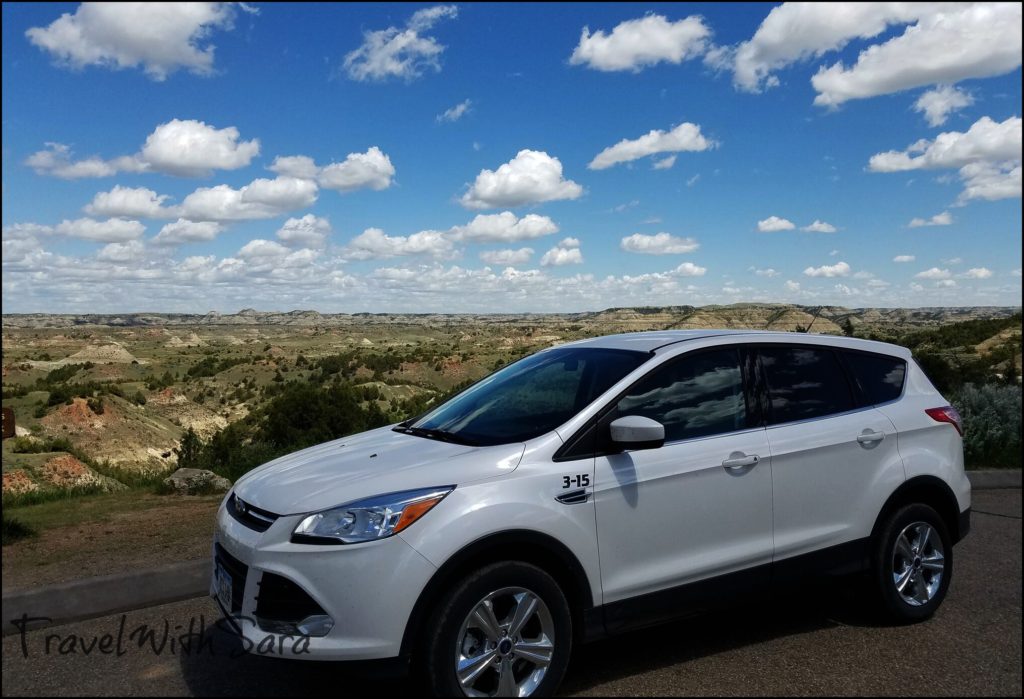 I find travel to be full of adventure and look forward to what's around the next bend. I enjoy traveling with others, but there is something to be said about traveling solo.
I dined on my watch, I went to bed when I wanted to go to bed, I ate my meals when I was hungry and I was responsible for everything that I accomplished or did not accomplish. I made the most out of the time that I had exploring North Dakota. There were no complaints or mumblings from a passenger when I pulled the car over to take "that" photo.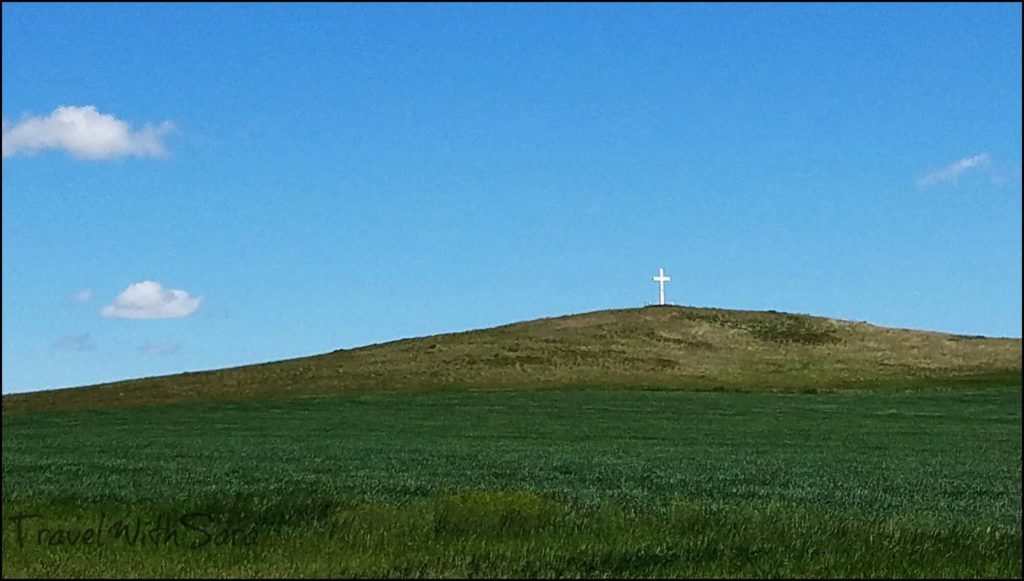 North Dakota was the ideal state to road trip solo. I-94 is not a crazy, busy road. I have traveled I-80 several times the past couple months and I-94 was nothing like that. The views along I-94 are really nice. There are several lakes and nature areas along the route.
I started in Fargo and ventured across North Dakota.If North Dakota is your 50th state to visit, be sure to check out the bench in the welcome center. And while you are there, have your photo taken with the famous "Wood Chipper."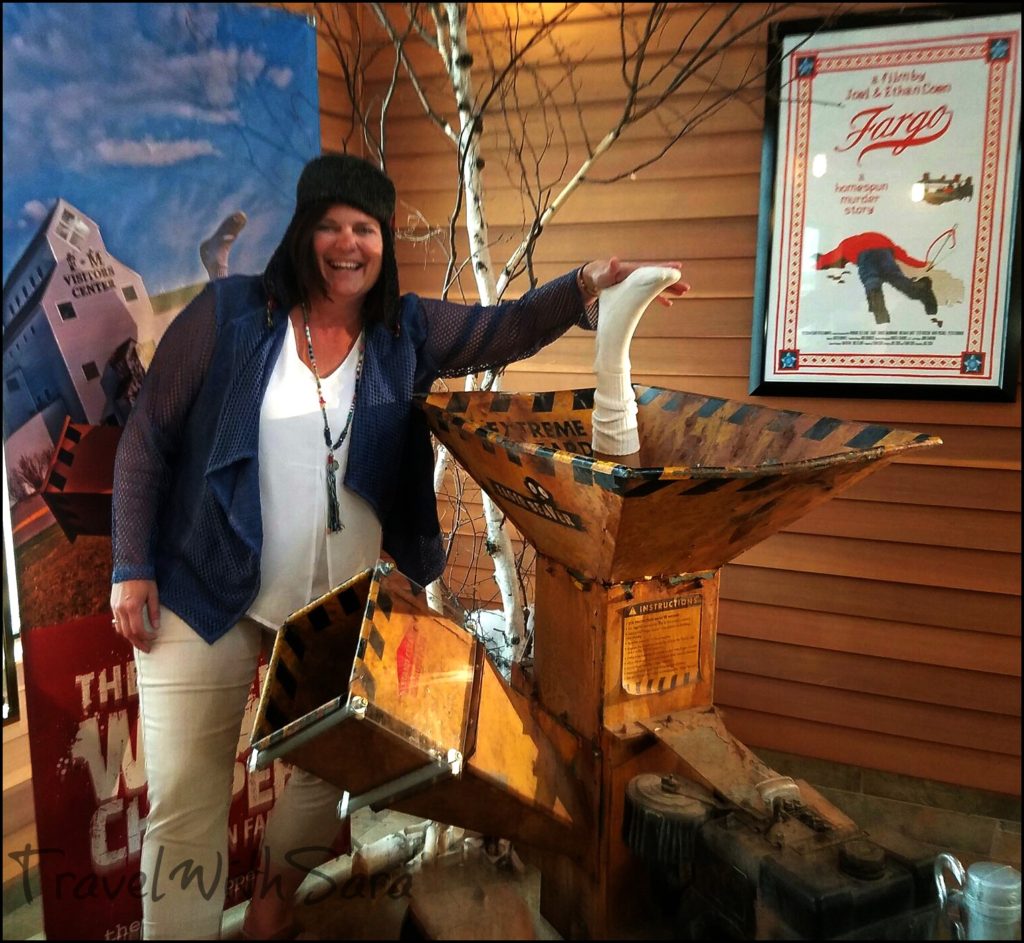 Bismarck was welcoming, as I explored Fort Abraham Lincoln State Park. The best tip I can give you is to get out of your car and hike around, as views like this can be found.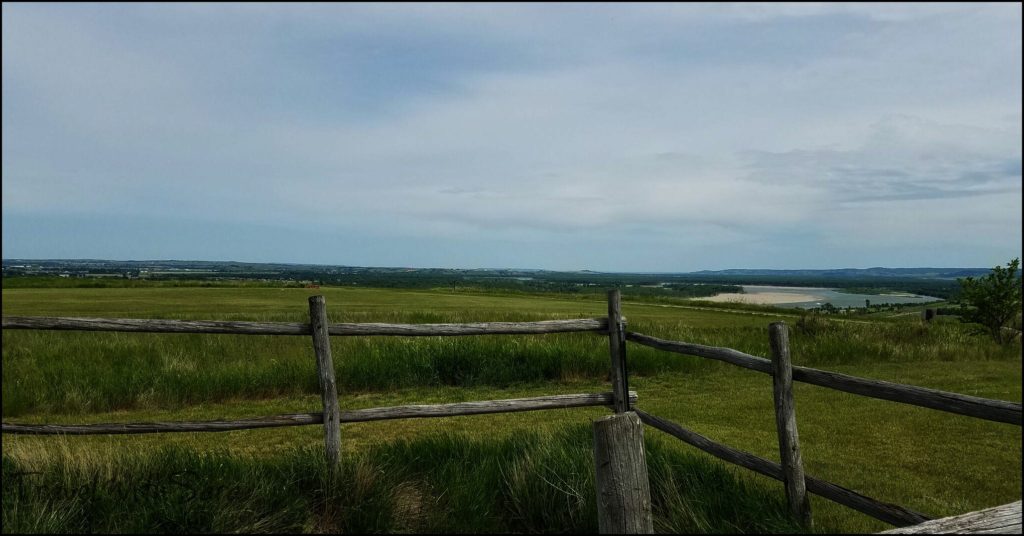 History buffs will enjoy strolling around this park, as well. This was one of those crazy, take me back moments in time. These headstones are unique, as the cause of death was listed on each of them. An eerie, fun walk through. And again, it was at my pace, not someone else's.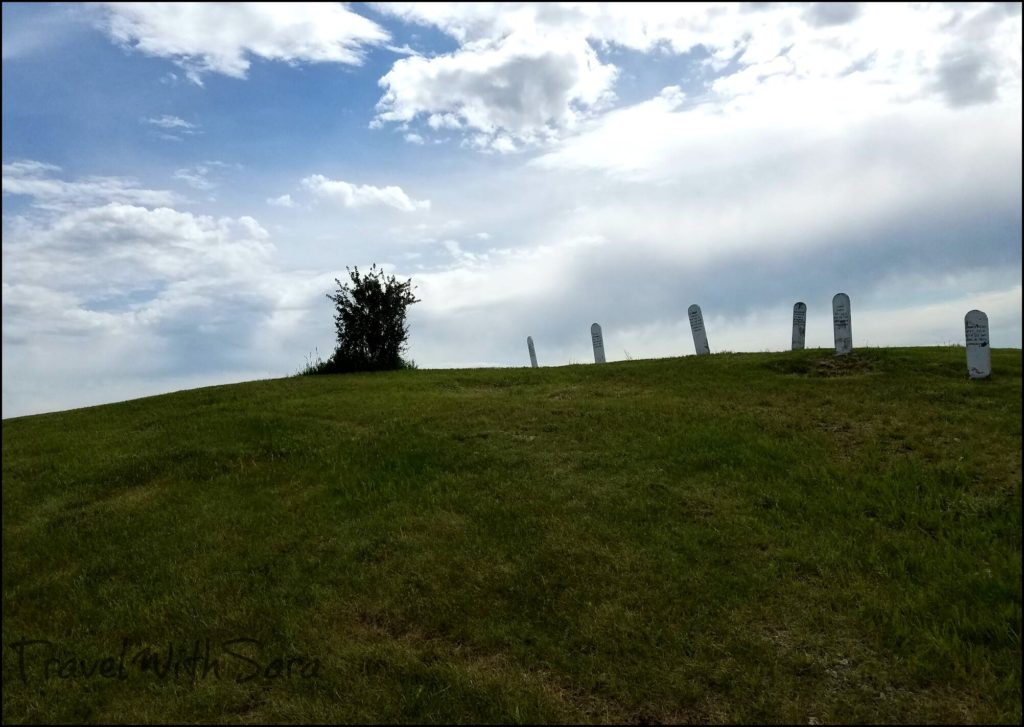 I continued on down the road to Medora. Here is where I experienced a welcome unlike any other. Every single person that I spoke to was very friendly, including all four employees in the local ice cream shop. The Badlands Motel offered a nice place to call it a night, after I dined on steak and enjoyed the Medora Musical.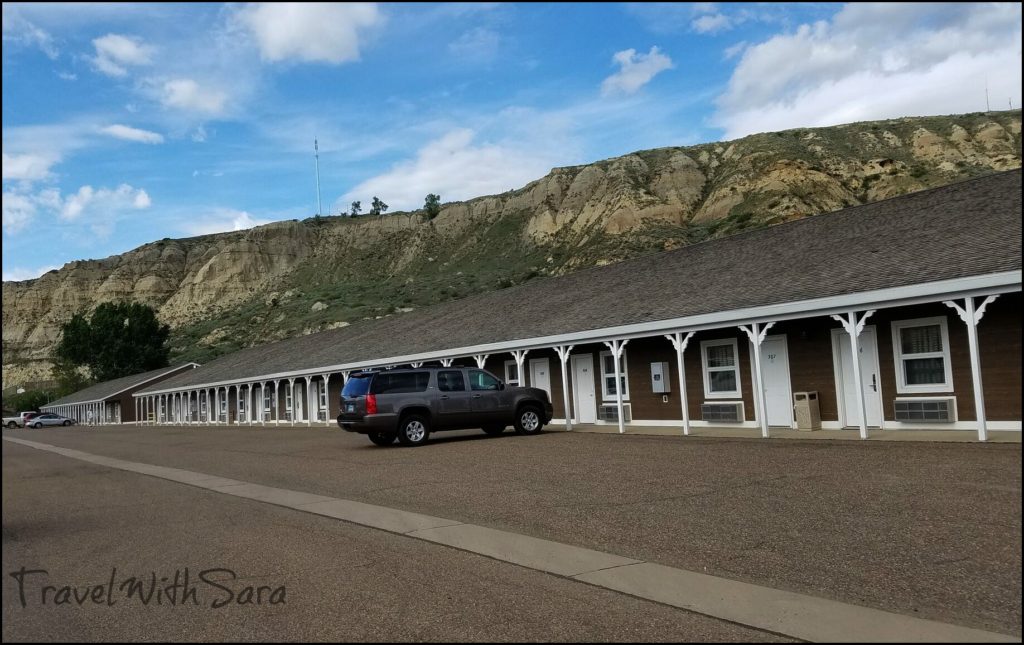 The opportunity to experience sunrise arose. I was able to get out of bed and enjoy this view! Solo travel has several advantages and this is one of them. There was nobody else to talk me out of getting up early and experiencing a North Dakota sunrise.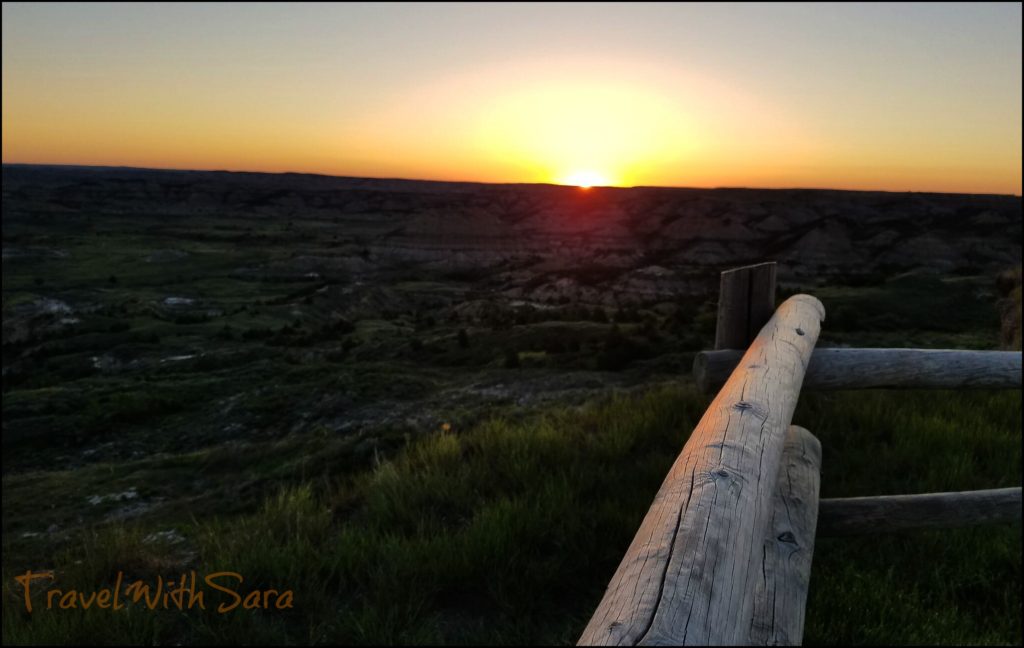 I loved traveling the great state of North Dakota on a solo adventure. It was an experience that I will remember forever. Have you traveled solo? If so, I'd love to hear your thoughts on what you experienced.
*Thank you to Travel North Dakota for hosting me and for North Iowa Collision Center for providing my transportation across North Dakota.
The following two tabs change content below.
SaraB
Sara is a travel enthusiast that resides in North Iowa. You can find her traveling where the plane, train, ship, or car will go. Are you looking to take a road trip? Sara has solutions for you!