Shopping In Charles City, Iowa Made Fun
Shopping in Charles City, Iowa makes for a fun shopping trip in North Iowa. Did you know that there are several shops that offer a variety of experiences? I recently had the opportunity to experience these fun shops, which included painting. Those of you that know me, know that art is not one of my strong points, so I know you will be pleasantly surprised to learn what I completed.
Darbe & Co. Boutique is one of the fun shops located on Main Street. Here is where you can find wine, purses, fun clothing for all seasons and a fun atmosphere.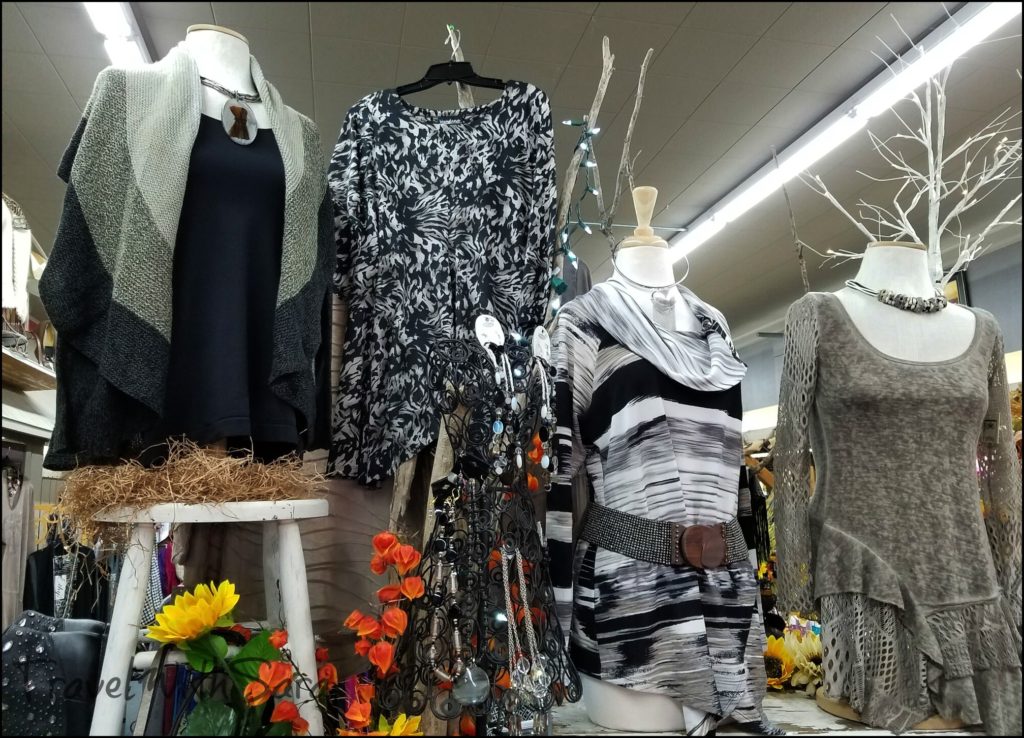 The Rustic Corner offers Hallmark products, stylish clothing, beautiful home decorations, as well as an art studio. Yes, an art studio in Charles City, Iowa! Robin Macomber leads some amazing painting classes, as she can teach anyone how to paint. And seriously, I mean anyone! She had the patience for me to produce this, which included dozens of other students. How's this for wall worthy?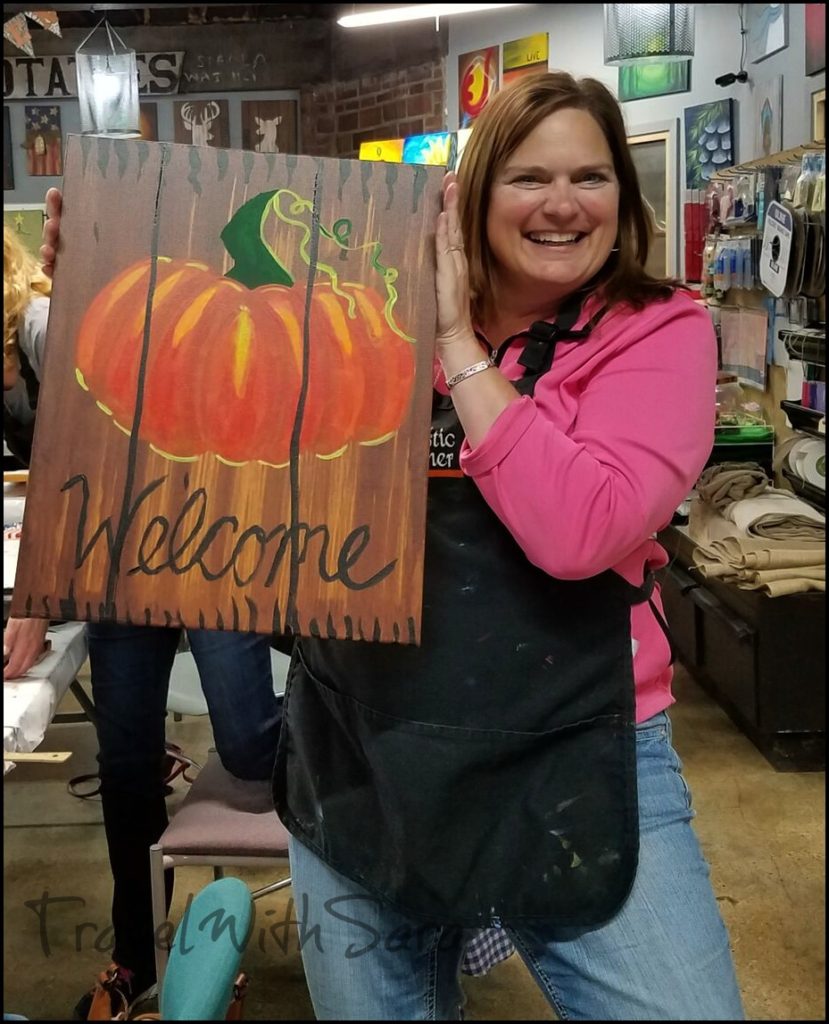 The Pub on Cedar offers a nice variety of food choices, with a view along the Cedar River in Charles City. I had a delicious steak sandwich, one of the best ever! It was not only flavorful, but the serving size was also just right.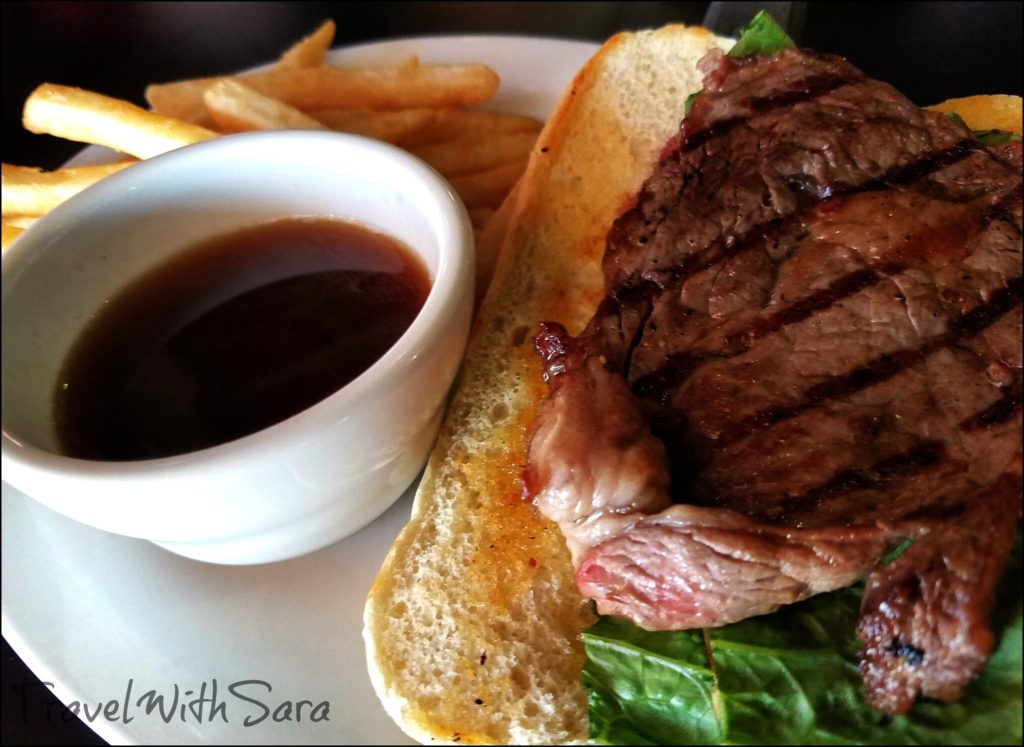 If pizza is on your mind, swing into Cedar River Pizza Co. and order your favorite pizza to go and dine along the Cedar River.
Aromas Coffee Shop offers fine roasted coffee. Did you know that raw coffee is green?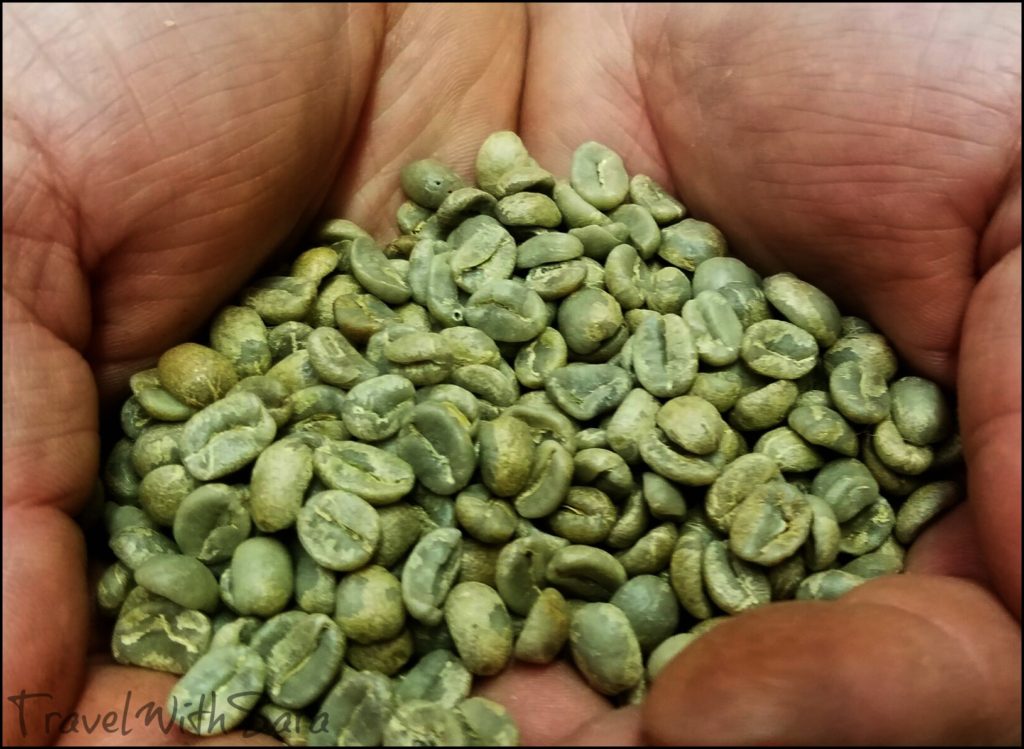 Hey, I didn't either until the owner of Aromas shared this with me. It's important to note, Aromas is a coffee shop, so don't go here to order your noon meal.
This is a small glimpse of what the fun shops in Charles City have to offer. Otto's Oasis is an oasis of fun for all seasons.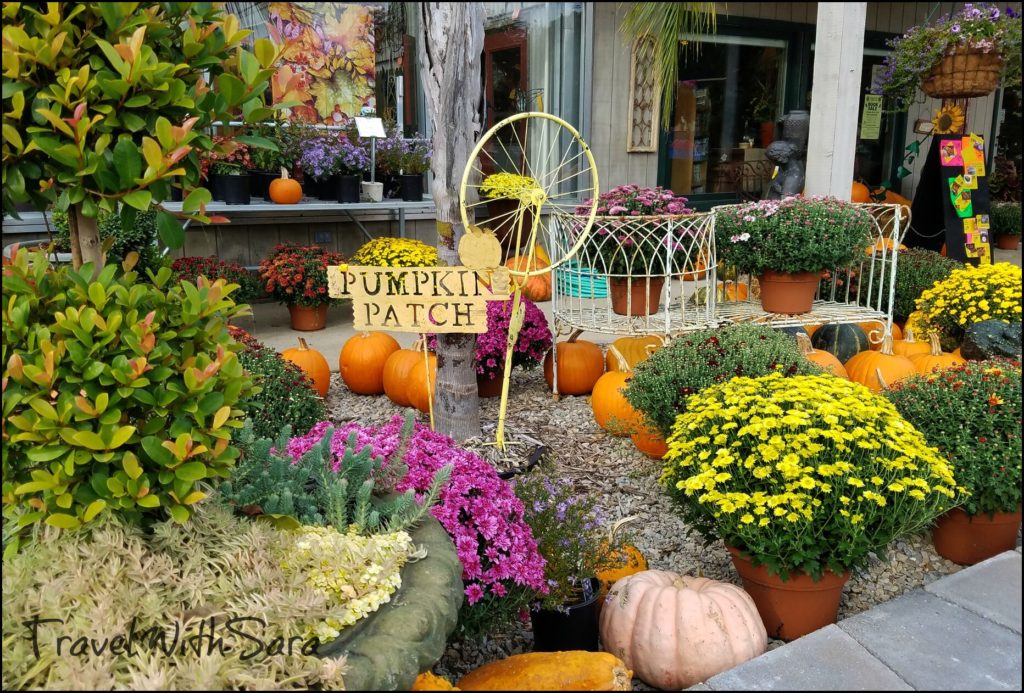 The poinsettias will be in full bloom over the holiday season. If you love to decorate for the season, here is where you will find many beautiful seasonal items.
An while you are in the area of Otto's Oasis, be sure to take a walk across the famous bridge in Charles City, Iowa.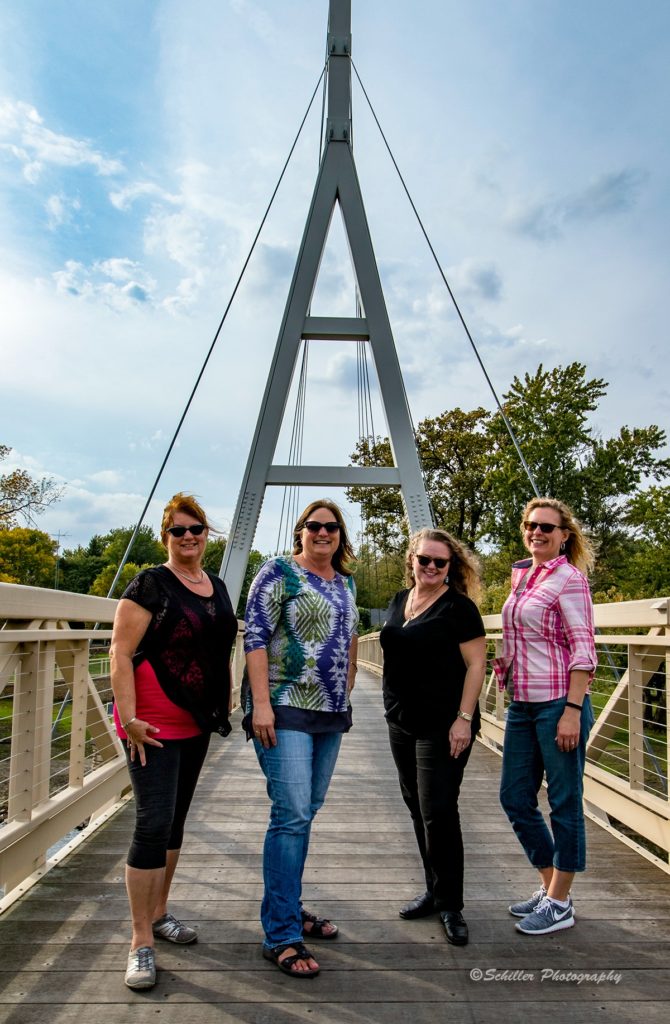 Steve Schiller of Schiller Fine Art Photography & Framing took a photo of myself and fellow bloggers on this visit to Charles City. He has a studio located at 809 Washington Street and welcomes appointments for photo sessions, which include views like this. Give Steve a call at 641-330-9122 to arrange your private photo session.
In case you want more than shopping, plan an overnight stay at Red Cedar Lodge in Charles City, Iowa. Make Charles City a destination of fun for you and your family. What are you waiting for? Plan a visit today.
*Thank you to the Charles City Chamber of Commerce for hosting me and to the fellow business owners that opened their doors for my visit.
Facebook: Charles City Iowa Chamber of Commerce
The following two tabs change content below.
SaraB
Sara is a travel enthusiast that resides in North Iowa. You can find her traveling where the plane, train, ship, or car will go. Are you looking to take a road trip? Sara has solutions for you!