Six Towns In The Midwest To View Amazing Street Art
Street art is popular in many spaces and places. Throughout the past few years, I have been to several places and found some great pieces of street art. The Midwest is home to several unique displays of art and the street art scene is no exception. These Midwest towns all have amazing street art, start planning your visit today.
Bismarck- Amazing Things To Do
MASON CITY, IOWA
Mason City, Iowa is home to two beautiful pieces of street art that reflect the theme or architecture. You may be asking, "What does architecture have to do with a town in Iowa?" Mason City happens to be home to the last known hotel in the world designed by Frank Lloyd Wright. In my opinion, the artists did a great job of tying in the theme with these designs. It's nice to see my hometown embracing the street art scene. It's a fun way to share the culture and heart of a community.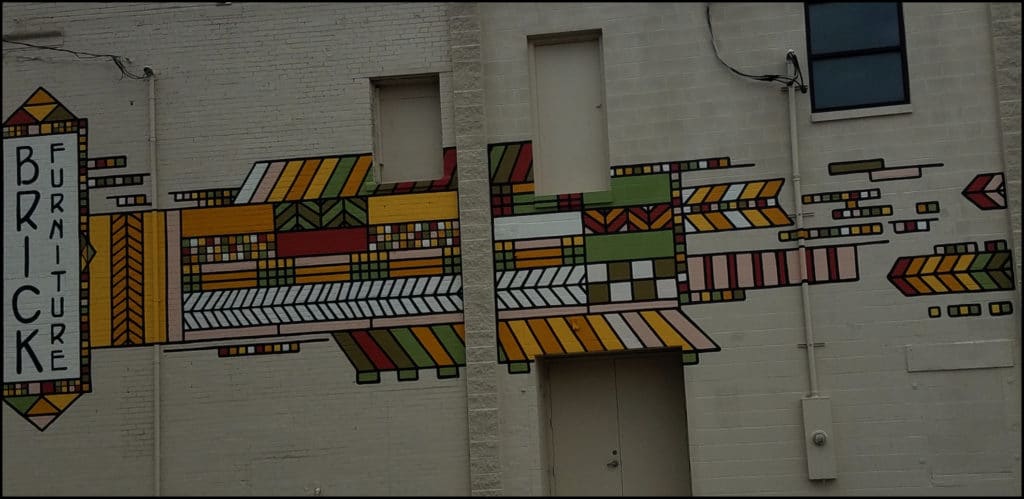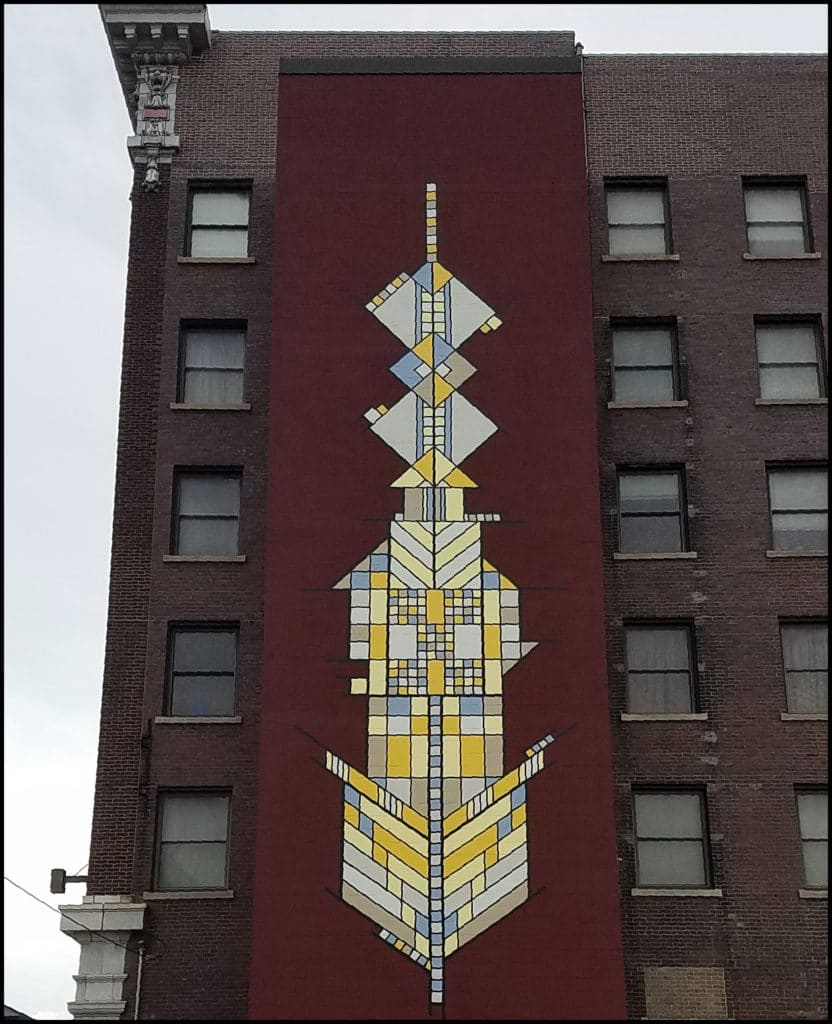 Tip: Book a night or two of lodging at the Historic Park Inn Hotel.
KANSAS CITY, KANSAS
Kansas City, Kansas, is home to several legends. The Legends Outlet Mall shopping area in Kansas City, Kansas features several legendary murals that feature the extraordinary things that these people have accomplished. Street art can be found in this area of Kansas City, as well as other areas.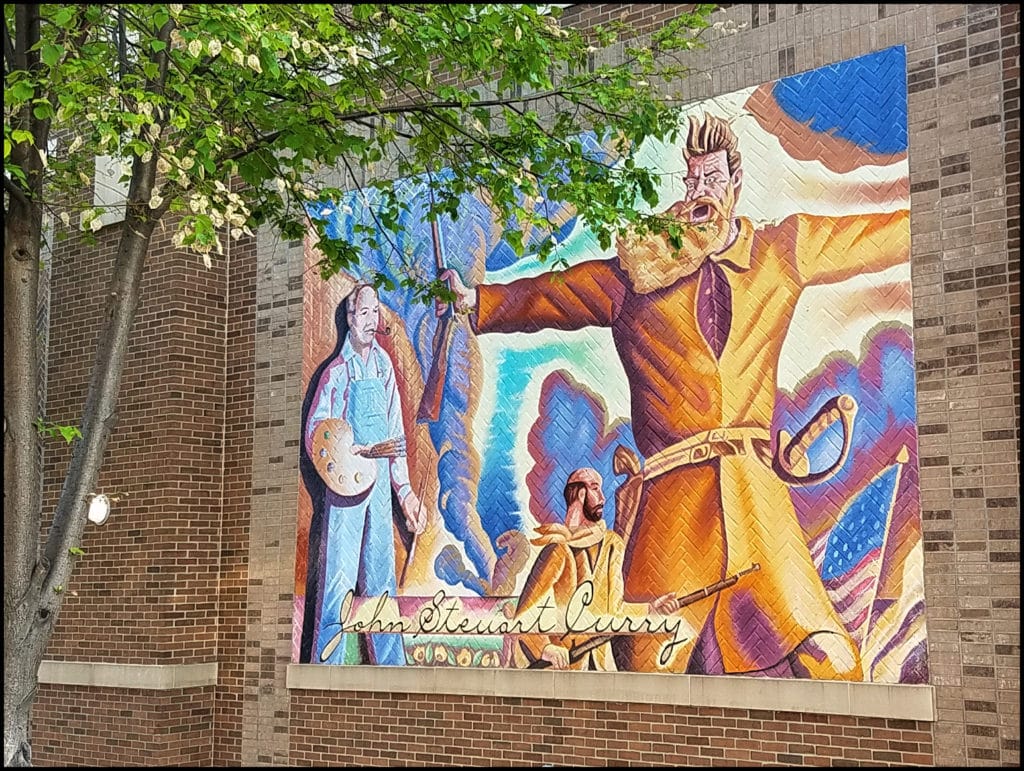 Tip: Be sure to explore every nook and cranny in this shopping complex. From shopping to artistic features, this area of Kansas City, Kansas is not to be missed.
WICHITA, KANSAS
Wichita, Kansas is home to several beautiful pieces of street art. The community has embraced the entrepreneurial spirit through art. The entrepreneur spirit shows through the many displays that artisans have featured throughout the town. This particular piece of street art is located near the world-famous Donut Hole.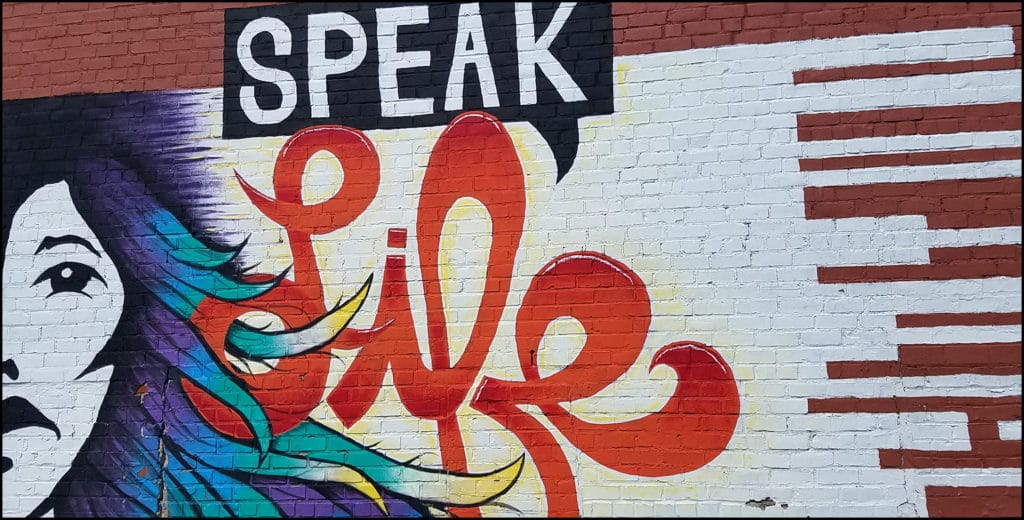 Tip: Grab a donut or two while in town, as you won't regret it. Make note, that the vegan donuts are very popular among all patrons.
McHenry County, Illinois
Groundhog Day is still alive and well in McHenry County, Illinois. The street art and sculpture scene are alive in this Midwest community. When is the last time you watched the movie Groundhog Day?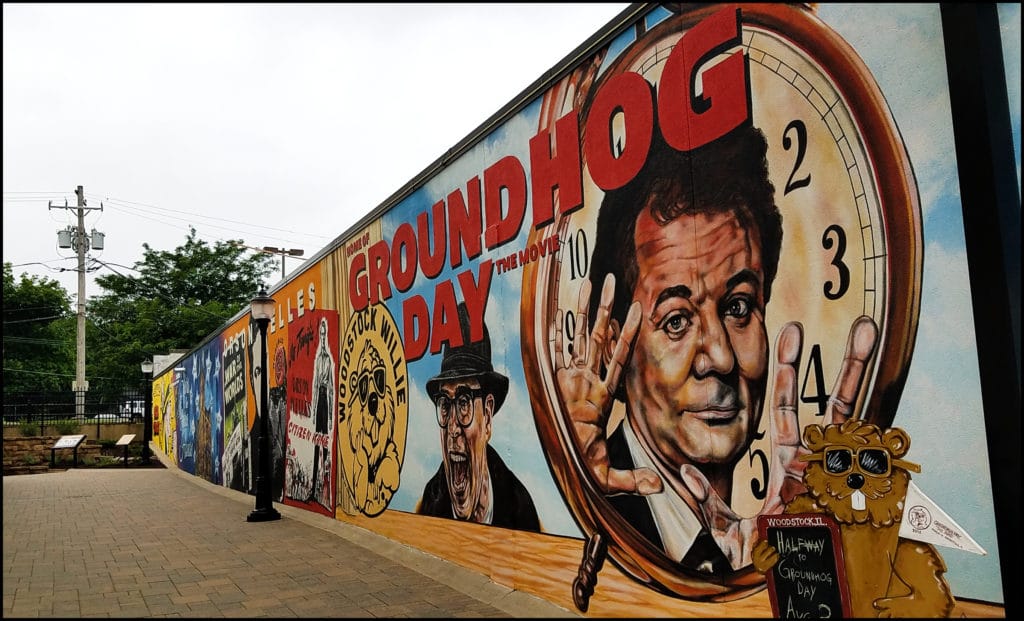 Tip: For the ultimate experience, stay at the Cherry Tree Inn B & B and ask for the room with the famous street view!
Bismarck, North Dakota
Art Alley located at 117 North 5th Street in Downtown Bismarck, North Dakota is worth a drive down. If weather permits, hop out of your car at one end of the block and take a stroll. Bismarck has a lively art and foodie scene in the heart of North Dakota.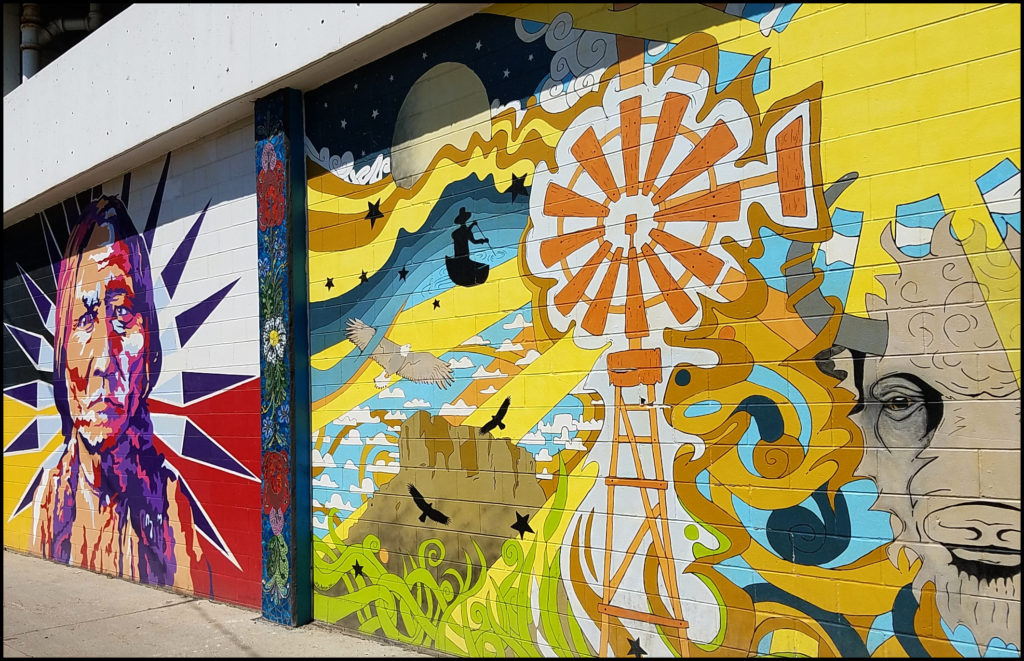 Tip: Enjoy an order of bread pudding at Humpback Sally's, located a short hop, skip and jump from this alley of street art.
OWATONNA, MINNESOTA
A Minnesota town loaded with street art and other magnificent finds are how I can best describe Owatonna, Minnesota. The street art in the downtown area tells the story of the local heritage and history, as told through the eyes of the artists. Look closely, as this mural is thought-provoking and takes you back into a slower paced period of time. Owatonna, Minnesota is an artisans dream come true.
More To Do In Owatonna, Minnesota
Tip: The Wells Fargo Bank building located in the downtown area is an art display all of its own.
This is a glimpse into all of the street art that is located all across the Midwest. The next time you are in a town and eye a mural or two. Make time to stop to learn more about the story of the community you are in. These beautiful pieces of street art often tell the stories of many people of a community. Do you have a favorite place to view street art? If so, I'd love to hear about it.
The following two tabs change content below.
SaraB
Sara is a travel enthusiast that resides in North Iowa. You can find her traveling where the plane, train, ship, or car will go. Are you looking to take a road trip? Sara has solutions for you!