Marblehead Lighthouse: Lake Erie Shores & Islands
The midwest is home to several lighthouses, including Marblehead Lighthouse located in Marblehead State Park in Marblehead, Ohio. If you have followed Travel With Sara on social media and read my blog for a while, you know that I love a good lighthouse. Fun fact in regards to the Marblehead Lighthouse. It was lit in 1822, and is the Great Lakes' oldest lighthouse in continuous operation. I found that to be pretty cool!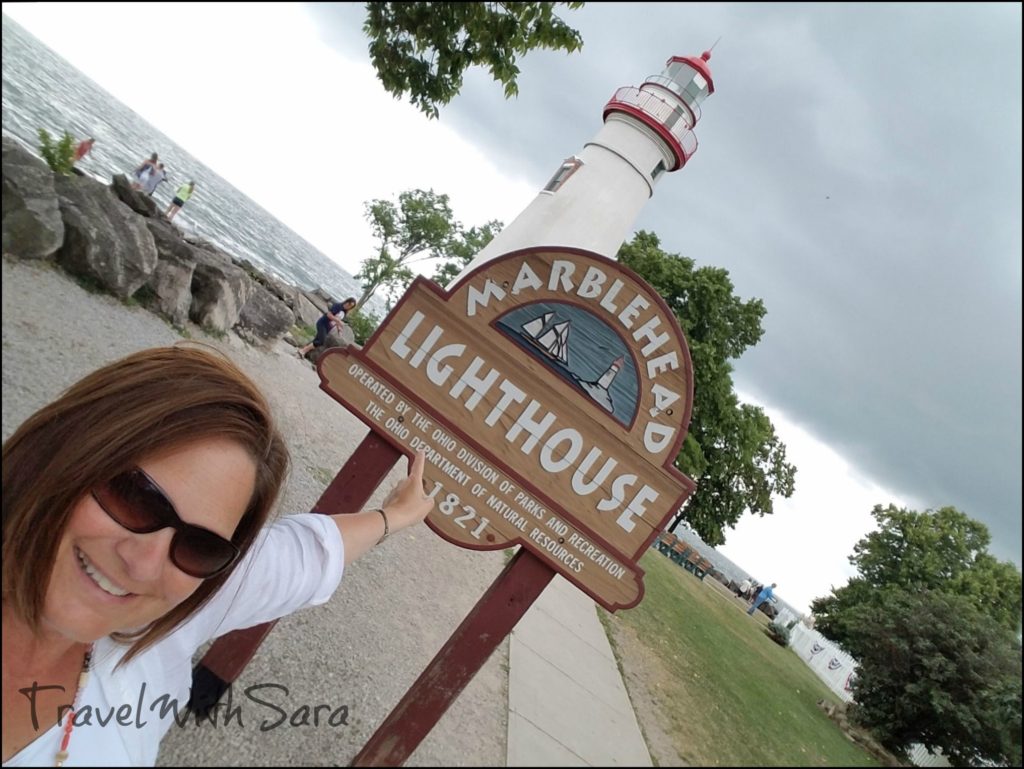 Marblehead Lighthouse State Park features a picnic area, fishing and a beautiful lighthouse. Travel tip: The Marblehead Lighthouse Historical Society Museum is a few feet from the lighthouse and is open the same hours. Tours are available Memorial Day weekend through Labor Day weekend. As with many attractions in the midwest, summer is the ideal time to visit. It's not any fun to pull into a parking lot and finding the attraction is closed other times of the year. The Marblehead Lighthouse is open on limited days/times in the spring and fall. Stay connected with Shores and Islands Tourism to keep up with the openings and closings.
I fell in love with the Marblehead Lighthouse, as the grounds were very peaceful. There are 77 steps to climb to the top, which make it a fairly easy climb. I would recommend tennis shoes, as the steps are steep and winding.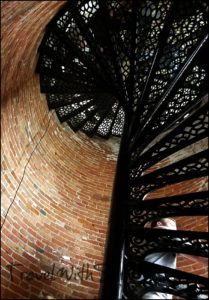 The view from the top is fantastic! Look closely, over the horizon and you can see CedarPoint. Now, if I had been smart and climbed with a pair of binoculars, I may have been able to get a glimpse of Kelley's Island, as well.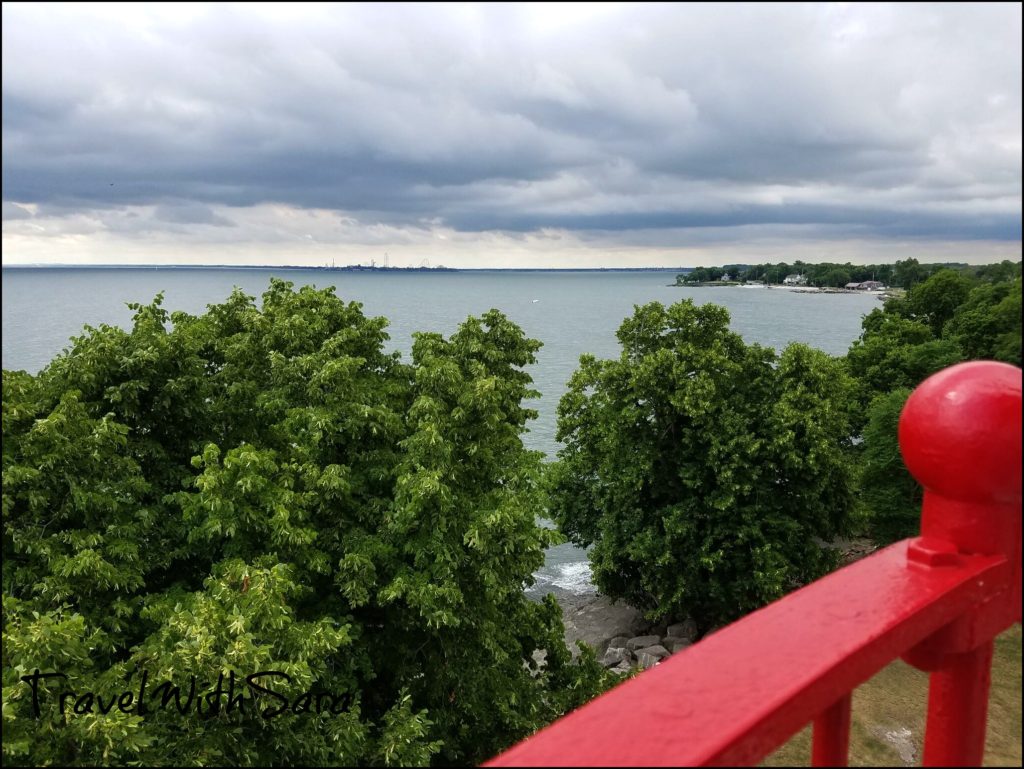 The view going the other way is not too bad either.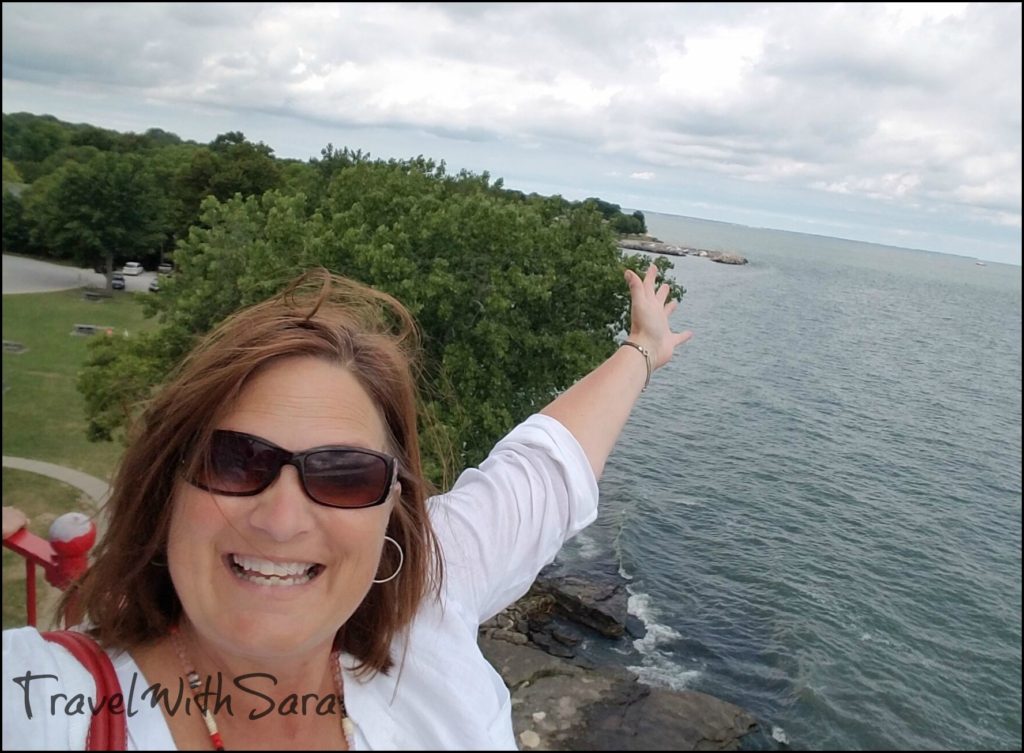 There's something about climbing a lighthouse and then soaking everything in. The Marble Head Lighthouse offers stunning views of Lake Erie and the Marblehead Lighthouse Historical Society Museum.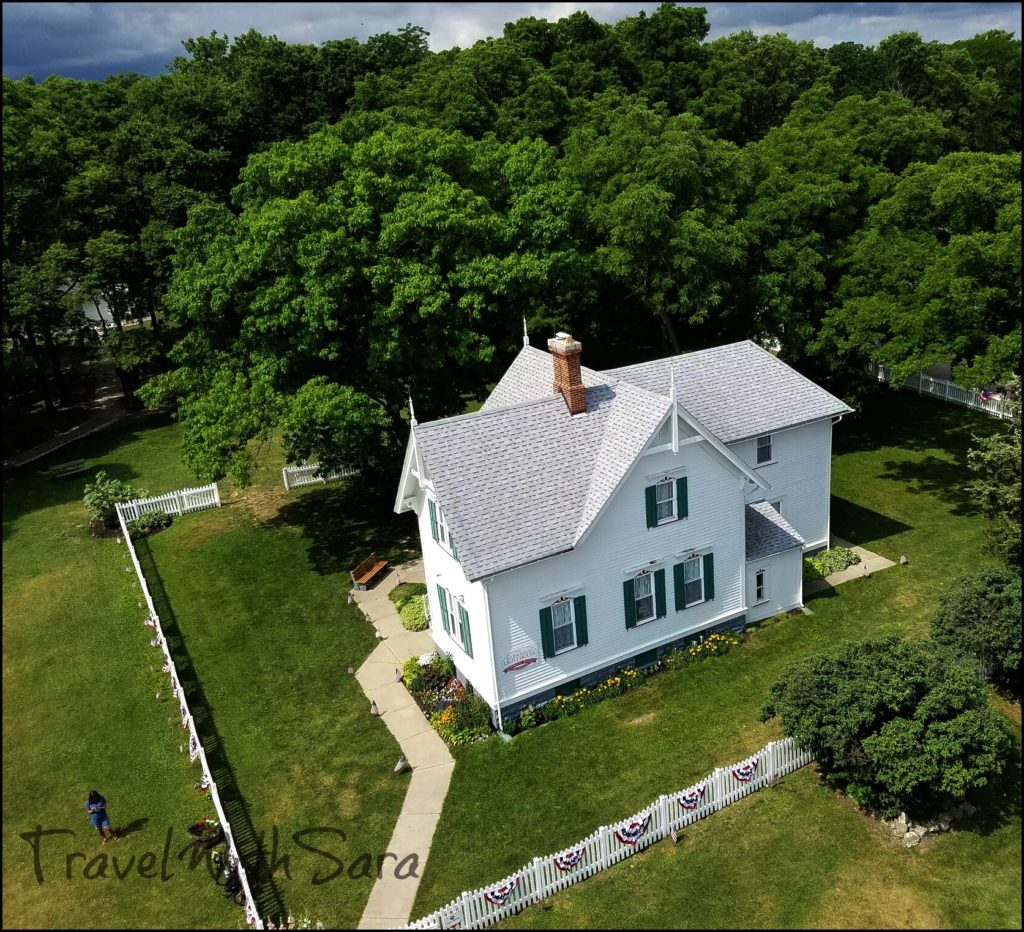 Are you a fan of lighthouses? I will admit it, I have been known to drive a few miles off the most direct path to check out a lighthouse. I'd love to hear about your favorite lighthouse. I'd love to return to Marblehead Lighthouse and enjoy a picnic lunch on the grounds. What's one thing special you do when you visit a lighthouse?
Stay Connected:
Website: Shores & Islands
Facebook: Lake Erie Islands & Shores Welcome Center
Twitter: @ShoresIslandsOhio
*Thank you to Lake Erie Islands & Shores Tourism for hosting me while in the area. I did pay for my ticket to climb the lighthouse.
The following two tabs change content below.
SaraB
Sara is a travel enthusiast that resides in North Iowa. You can find her traveling where the plane, train, ship, or car will go. Are you looking to take a road trip? Sara has solutions for you!