Sawmill Creek Resort: Huron, Ohio
On a recent visit to Lake Erie Islands & Shores it did not take me long to figure out that there were several family friendly resorts in the area. Sawmill Creek Resort in Huron, Ohio was a nice place to call home while visiting Northern Ohio. It's not too far from Cedar Point and also offers nice features for business and leisure travelers. Having stayed on the property at Cedar Point the last few times I was in the area, this was a welcome change. I felt like I was more free to explore the Islands & Shores and am so glad that I had the opportunity.
The rooms at Sawmill Creek Resort had a nice feel of home to them. They were warm, inviting and our room even had a cozy fireplace to carry on the feeling of warmth.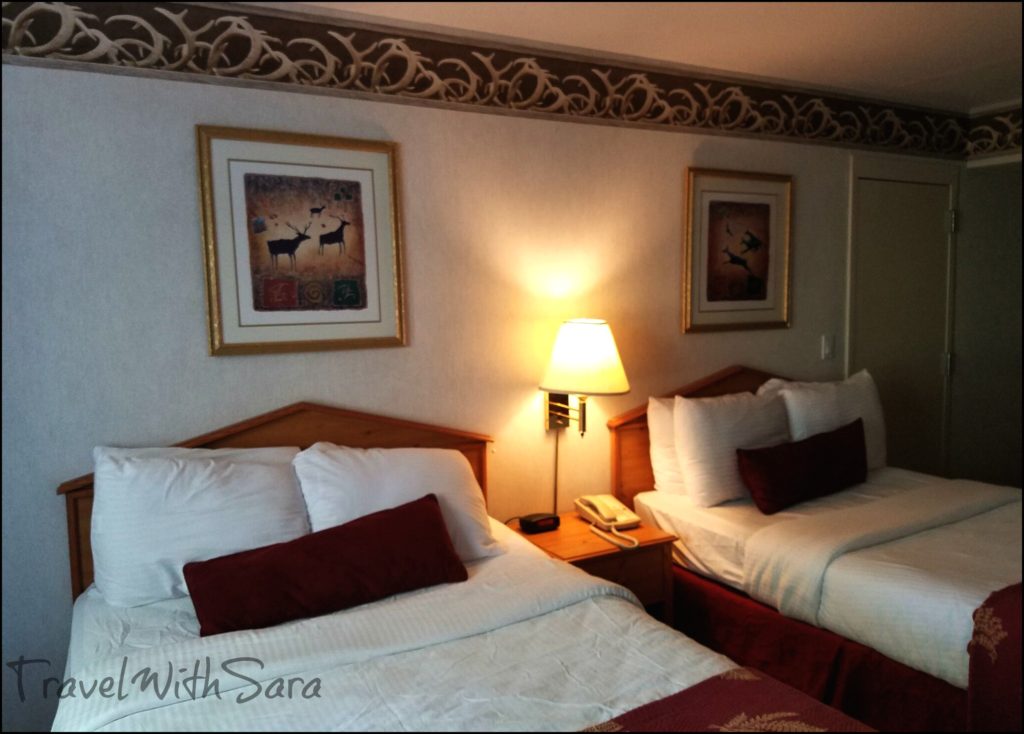 Two swimming pools can be found, so weather is not going to stop you from swimming while staying at Sawmill Creek Resort. Here's a look at the large, outdoor swimming pool.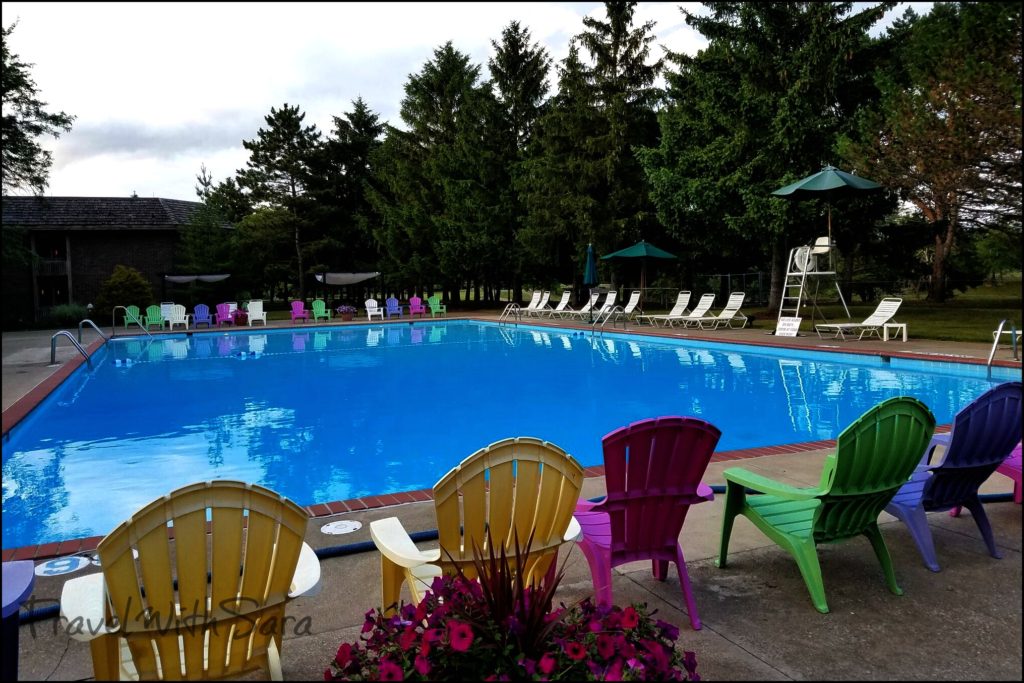 If you are here in the colder months of the year, you will find this swimming pool inviting!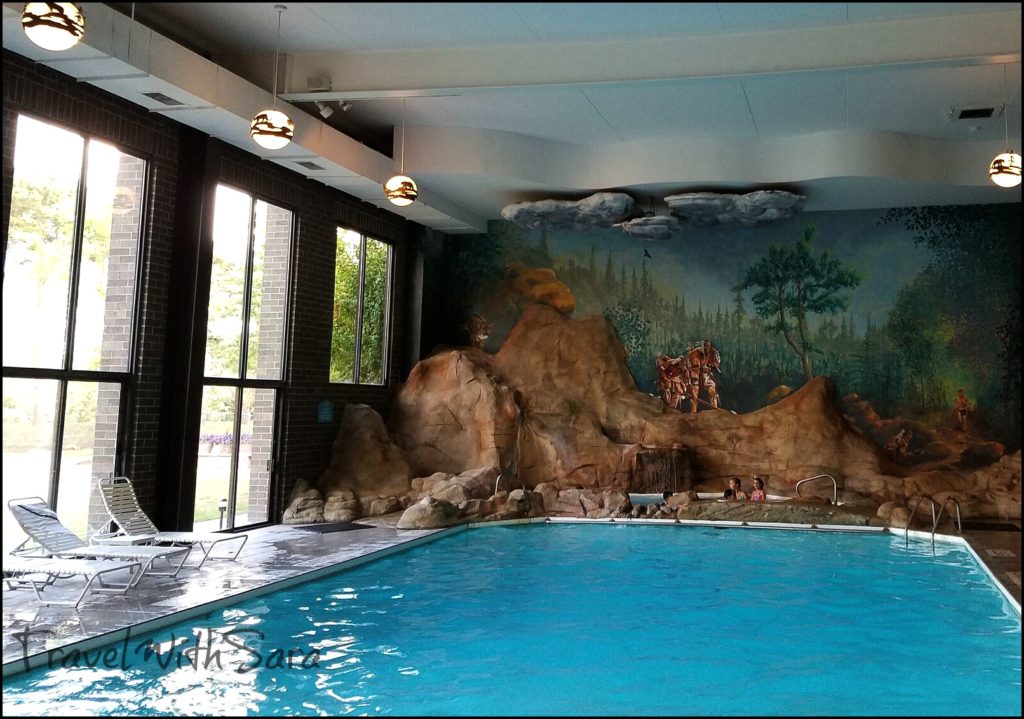 If golf is your thing, the course here at Sawmill Creek has you covered. The PGA recognized course is among the first created by legendary architect and course designer Tom Fazio. The course is bordered by natural beauty on three sides—Sheldon's Marsh on the West, Lake Erie on the North and Sawmill Creek on the East. Nature enthusiasts will enjoy a round or two of gold on this course. It's important to note, that this is a public golf course.
There are a nice selection of restaurants on site and views that keep you in check with nature. I loved the outdoorsy feel that greeted me around every bend at this resort.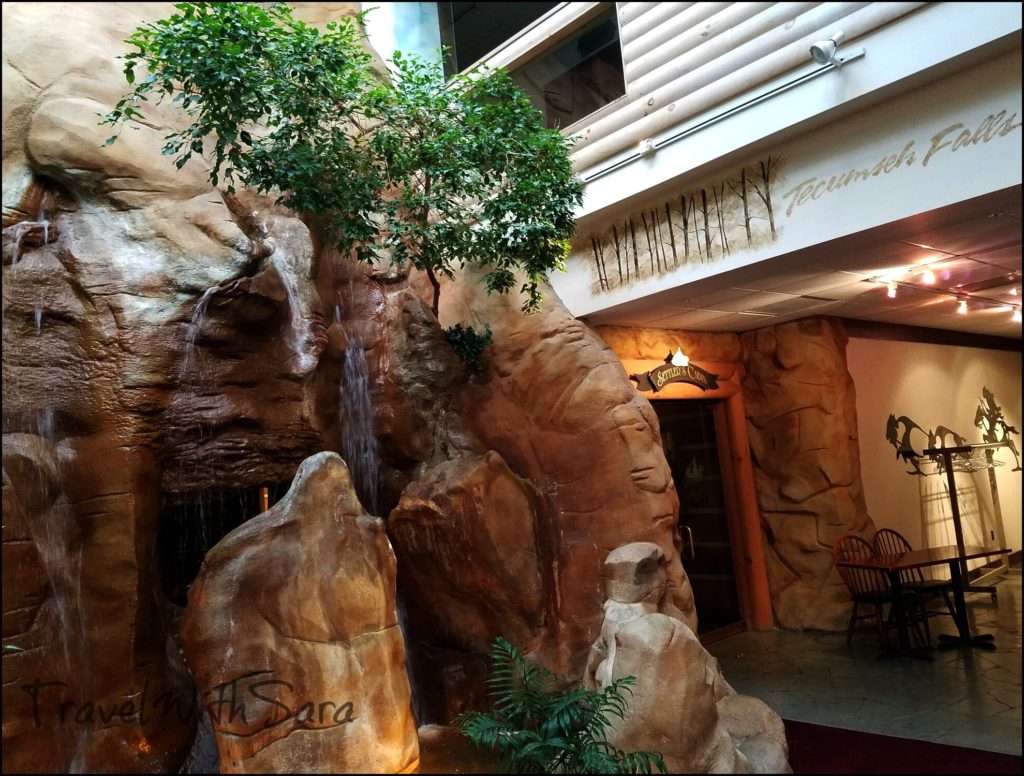 I loved my stay here. The biggest disappointment for me was that I had not built time into my itinerary to spend a full day at the resort. The best tip I can give you, is to book your stay at Sawmill Creek Resort and build one full day into your itinerary to bike, fish, swim, explore nature or even go ziplining. With a 500 acre nature preserve nearby, you need to make time to get back into nature.
Cedar Point is nearby, which is a popular destination. A highlight of my visit to the Lake Erie Shores & Islands area was the Merry Go Round Museum. Did you know that you can ride on one of the fastest moving merry go rounds in Sandusky, Ohio? Experience Sawmill Creek Resort and all that Lake Erie Shores & Islands has to offer. In my opinion, this area is a hidden gem in the midwest. Plan a visit today by ordering your travel guide to Lake Erie Shores & Island today.
*Thank you to Sawmill Creek for hosting me and to Lake Erie Shores & Islands for the hospitality.
It's easy to stay in touch with Sawmill Creek Resort:
Website: http://sawmillcreekresort.com/
Facebook: https://www.facebook.com/sawmillcreek74/
Twitter: https://twitter.com/SawmillCreekRes
Instagram: https://www.instagram.com/sawmillcreekresort/
The following two tabs change content below.
SaraB
Sara is a travel enthusiast that resides in North Iowa. You can find her traveling where the plane, train, ship, or car will go. Are you looking to take a road trip? Sara has solutions for you!