Best Place To Stay In Islamorada, Florida: La Siesta Resort & Marina
Traveling through the Florida Keys is an experience of a lifetime. One of the best places to stay in the Florida Keys is at your fingertips. When you drive the world-famous Overseas Highway, you experience the beauty of this area of the United States. Your lodging choices are numerous. Myself and Melody of Wherever I May Roam found a property that is now at the top of our places to stay. We did receive a Media Rate for our stay while partnering with Visit Florida.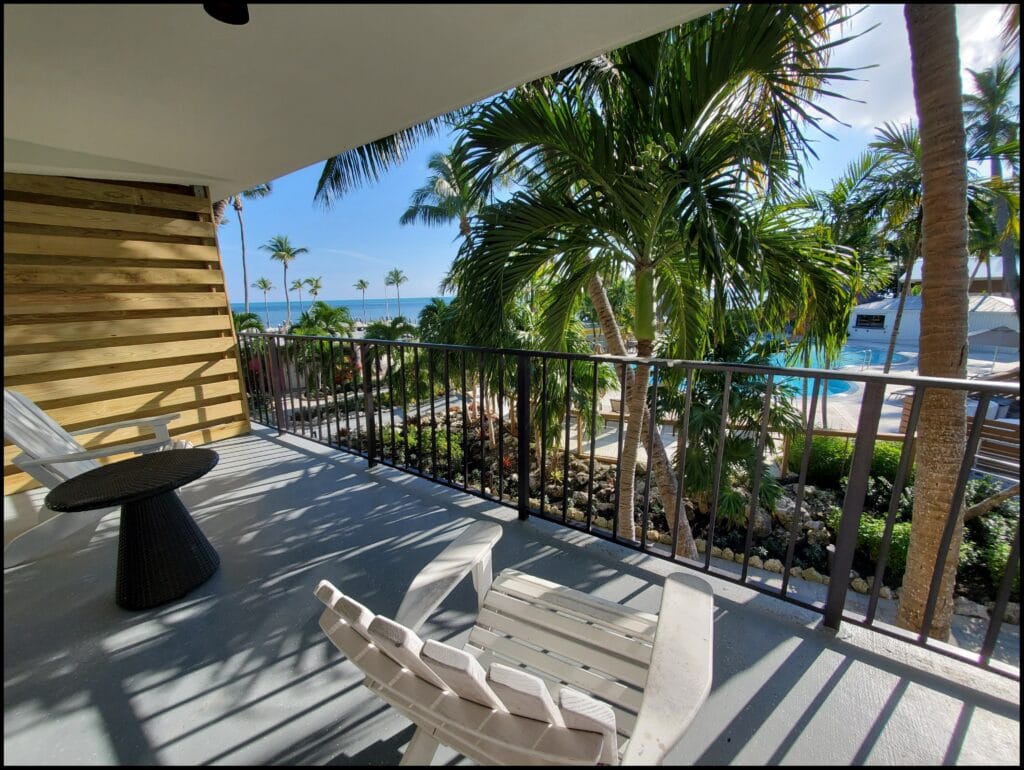 La Siesta Resort & Marina in Islamorada offers all the amenities that any Florida traveler could desire. Here is what you can expect when you book a stay here. This resort is located in the heart of the Florida Keys, making it an ideal place to hang your hat while exploring the Florida Keys.
Different Room Options
You will have several lodging options when you stay at the La Siesta Resort & Marina. Rooms and suites that have room for up to eight guests are available. Oceanfront cottages are also available: a hop, skip, and a jump from the ocean.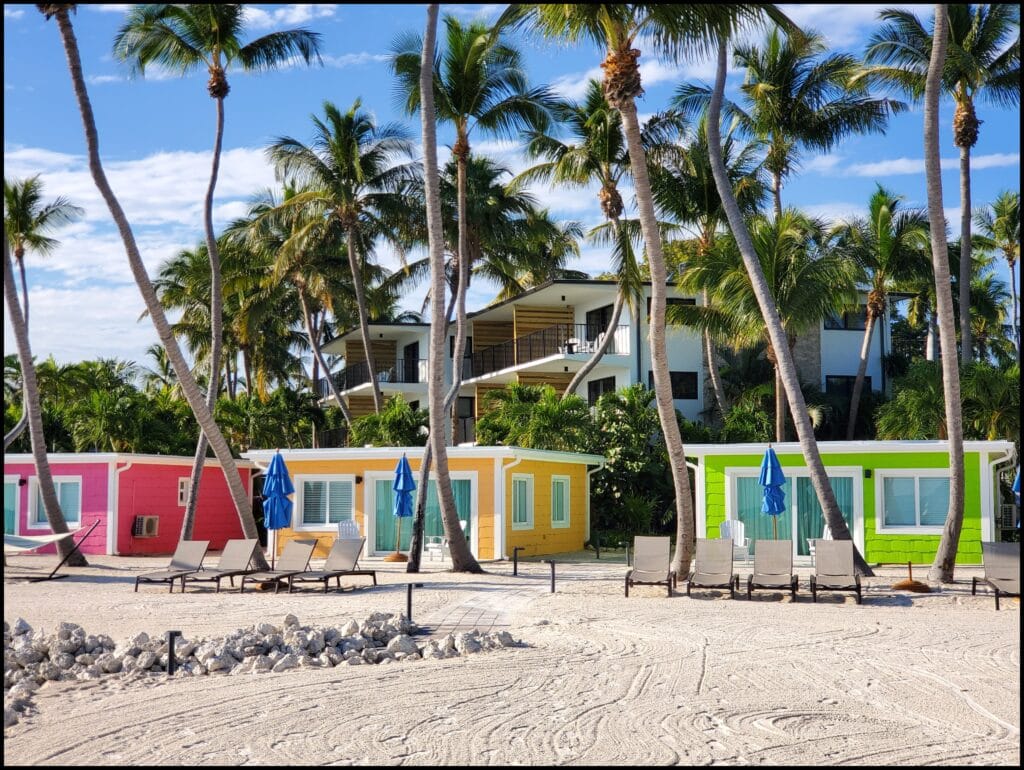 Need more room? Beach houses are also available for rent. You can have the experience that you desire when you stay here. Views of the gardens, pool, ocean, and parking areas are all options when you book your lodging. These options make this one of the best places to stay in the Florida Keys.
Cruising will be returning~ The Pros and Cons of a Havana Cabana Room!
Enjoy Watersports
Complimentary watersports equipment is available for all guests to experience. Kayaks, stand up paddleboarding, and paddleboats are available in the marina. If you want to enjoy the Florida Keys' colorful waters from a new perspective, hop on a paddleboard. If fishing is something you would like to do, inquire at the front desk for information to book a guided fishing experience. Most importantly, if you go fishing, make sure you have a Florida fishing license in hand.
More Outdoor Sports
Bicycles are also available for guests to use. You can ride them around the area for a unique water view. A large walk-in heated swimming pool is open for several hours of the day.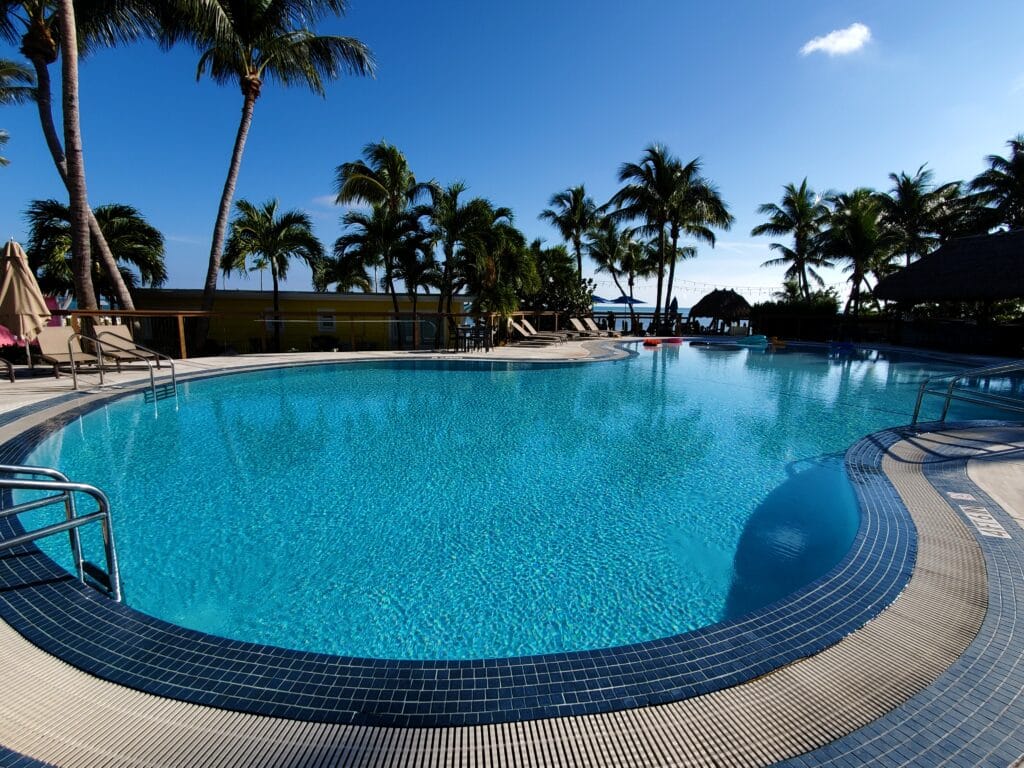 I spent more than two hours in this lovely pool and enjoyed every moment. A few steps away from the heated pool is a private beach. If you are staying in a cottage, the beach is right outside the cottage's front door.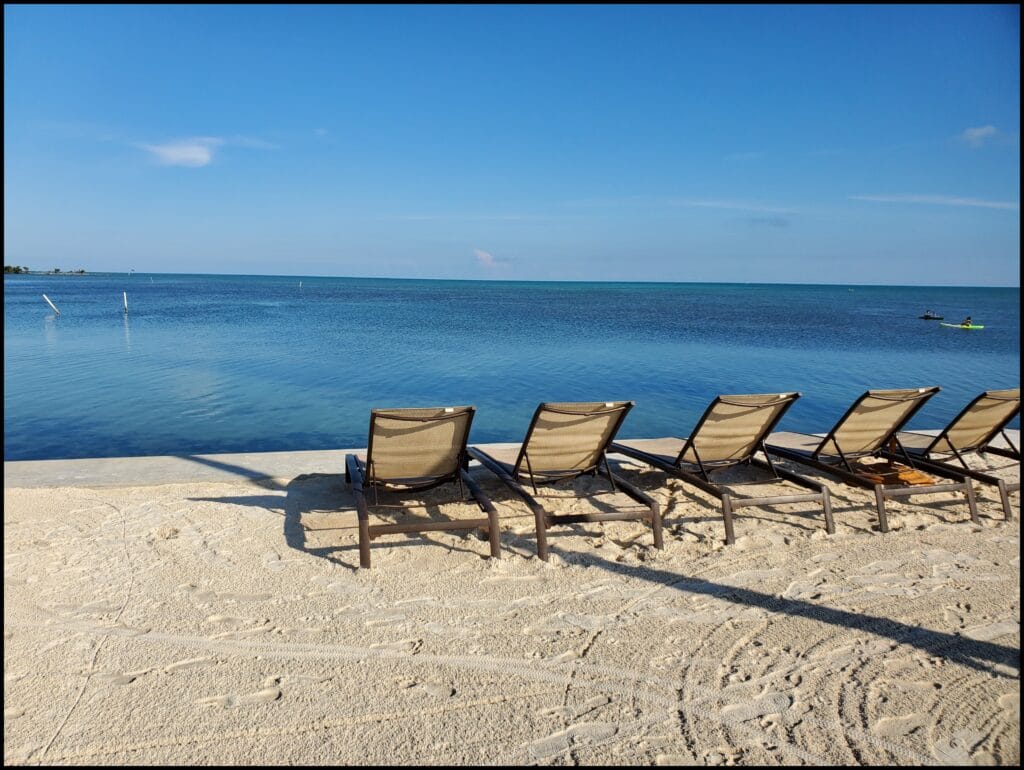 Additional Amenities
Several other amenities are included in your $35 per day resort fee. Parking is available at no added cost and is a short walk from your unit. A poolside continental breakfast is available to start your day. If you allow it, relaxation is at your fingertips. Embrace the tranquility of the Florida Keys, and you will find yourself not wanting to leave. Are you an early riser? Head out to Sunrise Point and watch the sunrise. A view of the sun rising is always incredible when you are at one of the best places to stay in the Florida Keys.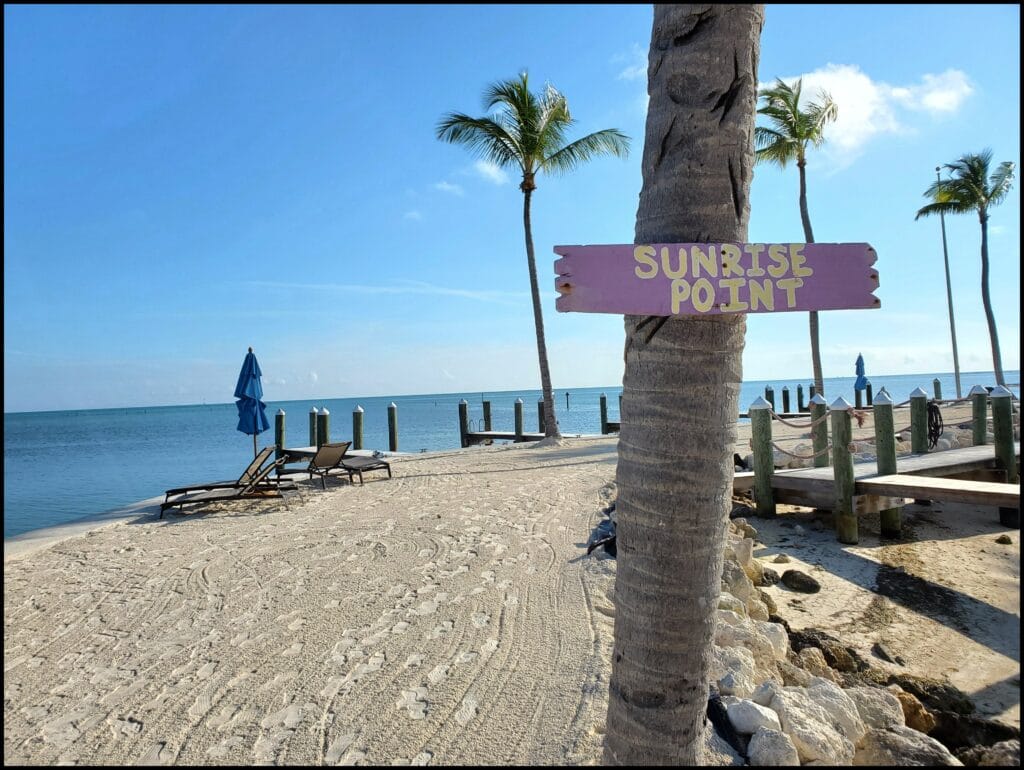 Are you wanting more Florida adventures? A Fine Day In Mount Dora
Things To Do Nearby
Robbie's of Islamorada is nearby and offers an epic outdoor experience. Enjoy a meal, feed the tarpon, and book a fishing trip.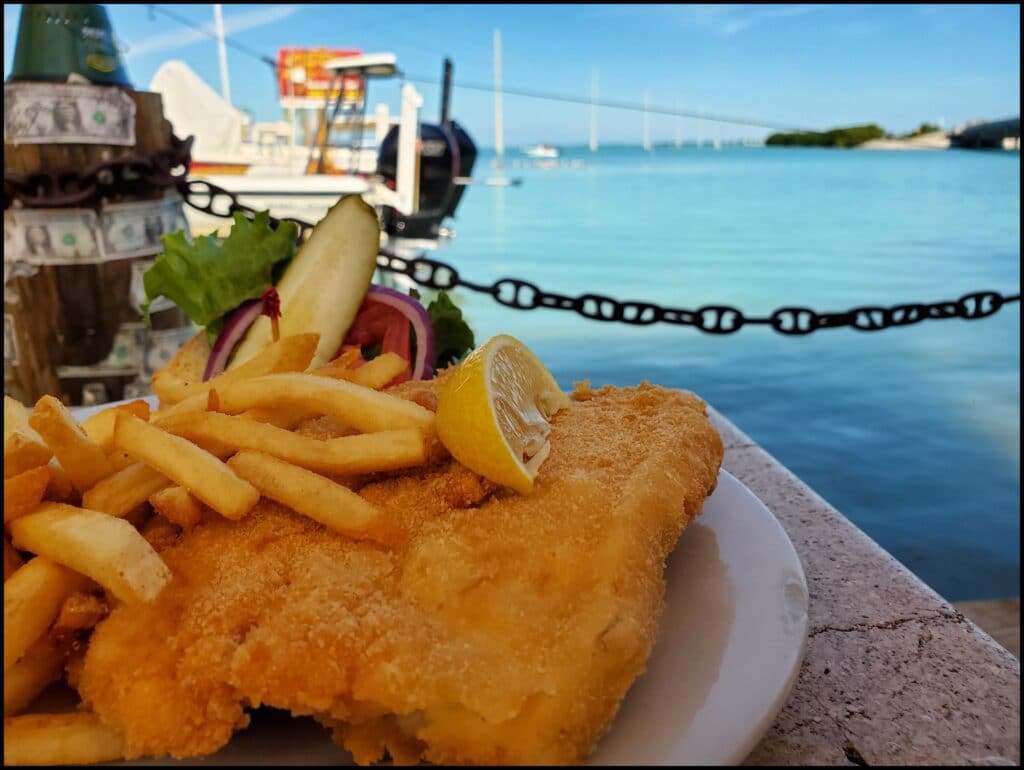 Wander through the shops and embrace a slower pace in the Florida Keys. Hang out at the beach and watch for the wildlife. On a December visit, several manatees in the water, added to some extra fun. Birding enthusiasts will appreciate all of the available birding opportunities. Tip: Bring your binoculars with you!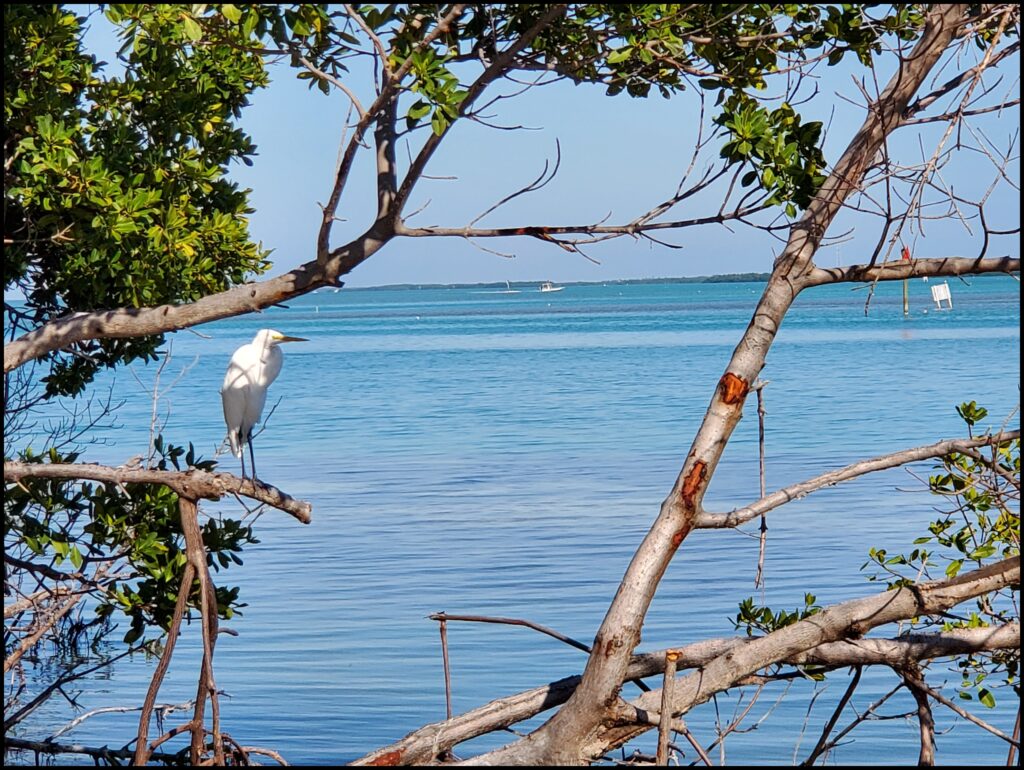 If you have wanted to parasail, Robbie's is an excellent place to book this adventure. You can easily spend a full day here.
I have driven the 113-mile drive that is known as the Overseas Highway several times. Each time I find something new to see and do. This property was a pleasant surprise, and it was located in an ideal location. The views along this route are all about the water. On sunny days, the sky and water are magnificent. Rainy days can make for some beautiful pictures if there are breaks in the clouds. Enjoy your time driving this historical Florida highway and end your day with a cozy stay at La Siesta Resort & Marina. You won't regret your time there.
The following two tabs change content below.
SaraB
Sara is a travel enthusiast that resides in North Iowa. You can find her traveling where the plane, train, ship, or car will go. Are you looking to take a road trip? Sara has solutions for you!