Norm's News Offers A Tasty Burger & More In Kalispell, Montana
My husband and I stumbled on a fun, old fashioned soda fountain in Kalispell, Montana; while on an epic road trip across the northwest. We were drawn to Norm's News through a quick search through Trip Advisor. We found ourselves ordering burgers, as was suggested. The burgers here were real burgers and tasted fantastic!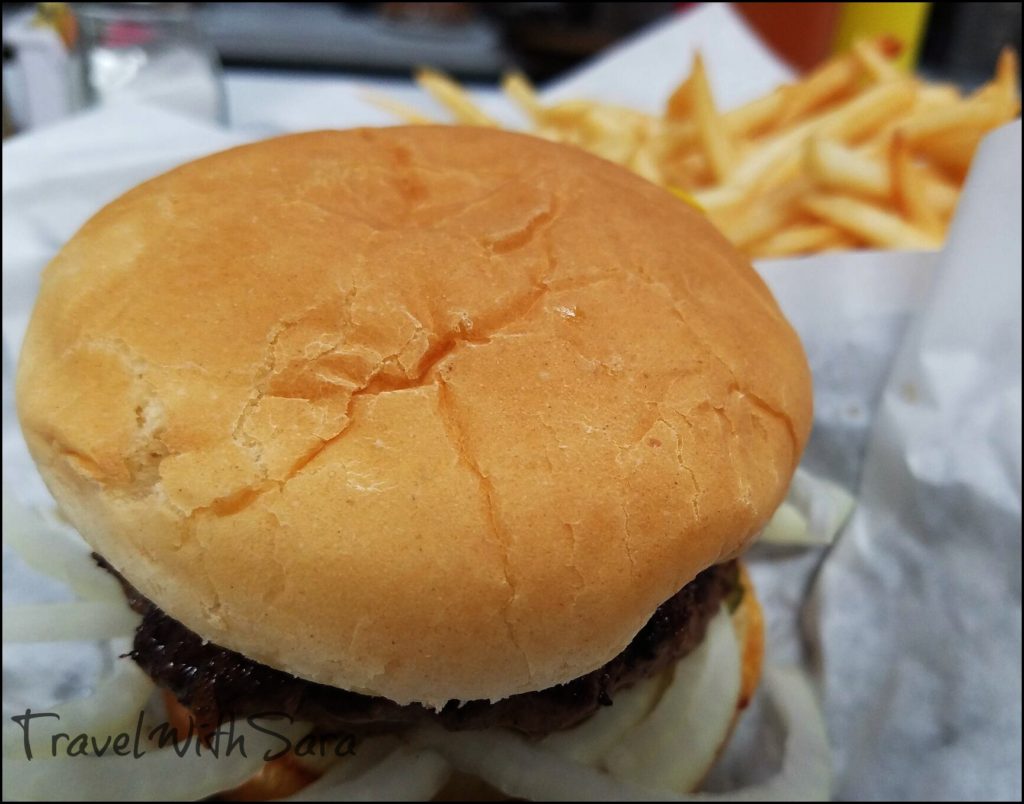 My husband ordered a Green River Phosphate and also gave it rave reviews!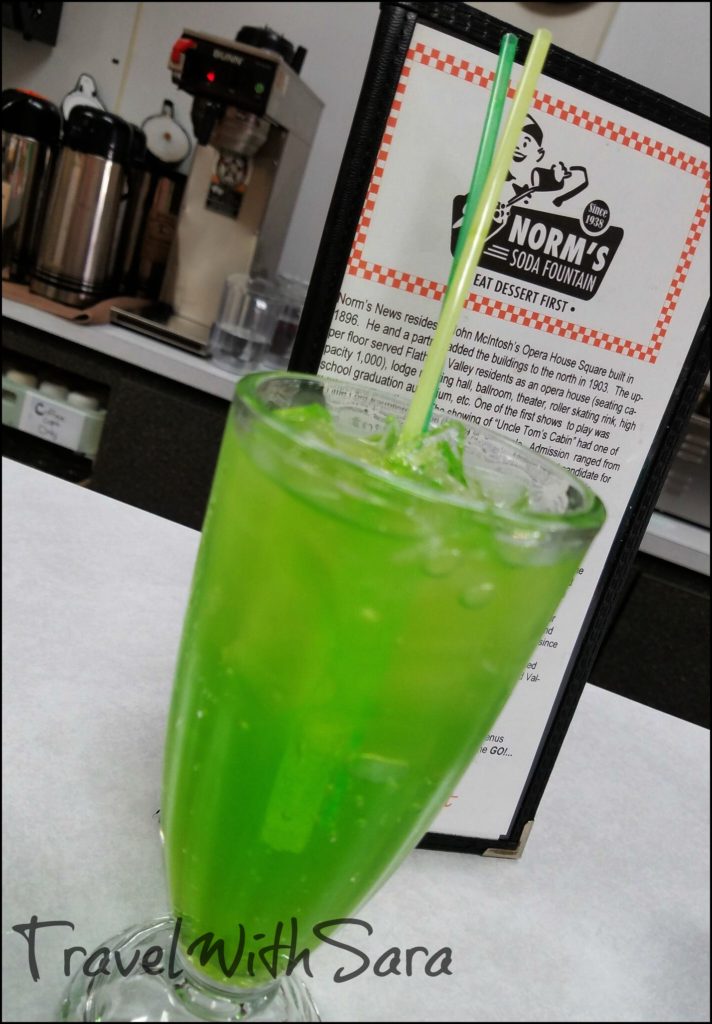 Barrels of old fashioned candy and candy lined the walls. I found this wall particularly intriguing. The beauty of this, when you sit at the old fashioned soda fountain, you glance in a mirror and can read this the proper way.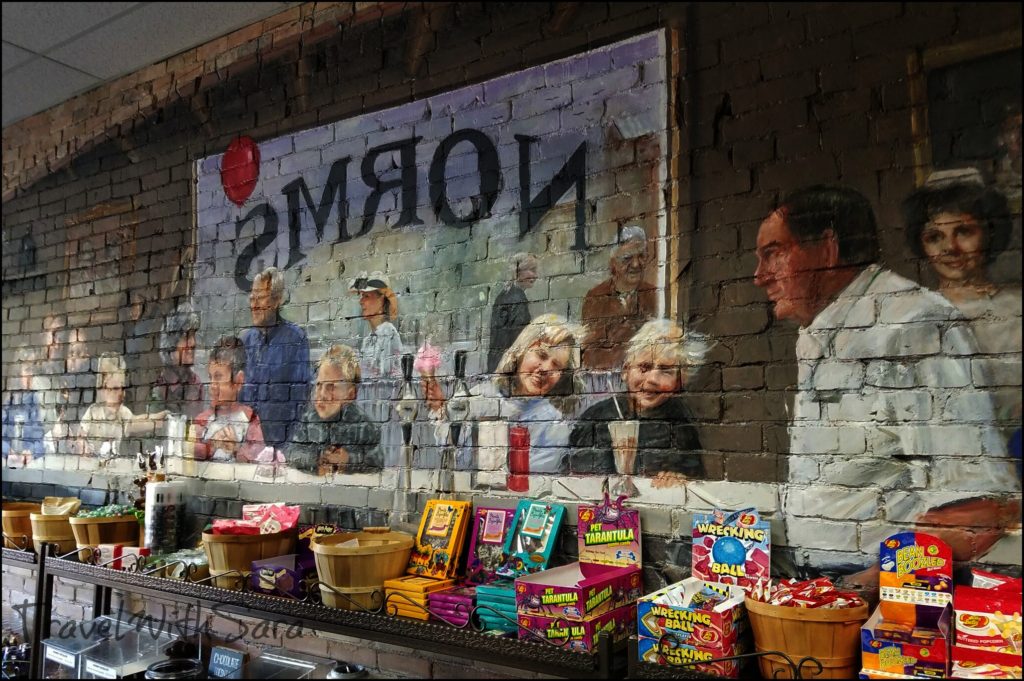 While we were sitting at the counter area, we noticed a family walk in. It appeared that the kids were just as excited to eat at Norm's News as Mom & Dad were. There's something on the menu for anyone that enjoys a good old fashioned American menu.
While traveling through Montana it became quite evident that huckleberry anything is very popular. Looking back on our visit, I wish I would have ordered a slice of huckleberry pie. And then at check out, there's a cabinet full of fresh, homemade fudge! Somehow, someway, we managed to walk out without a slice of fudge.
Norm's News made for the ideal stop for us, after spending a day playing in Glacier National park. We had eaten our lunch in the park and were ready for an all American meal, which Norm's News offered.
Something to make note of, you pay at the cash register and tell the cashier what your ordered. We honestly found this refreshing. This made us feel like we had just dined at home and eaten a home cooked meal.
Who doesn't love an all american meal with all the freshness that a juicy hamburger and a shake or malt to accompany it? Two people can easily dine for $20, which includes all the additional sides and trimmings both of you could want.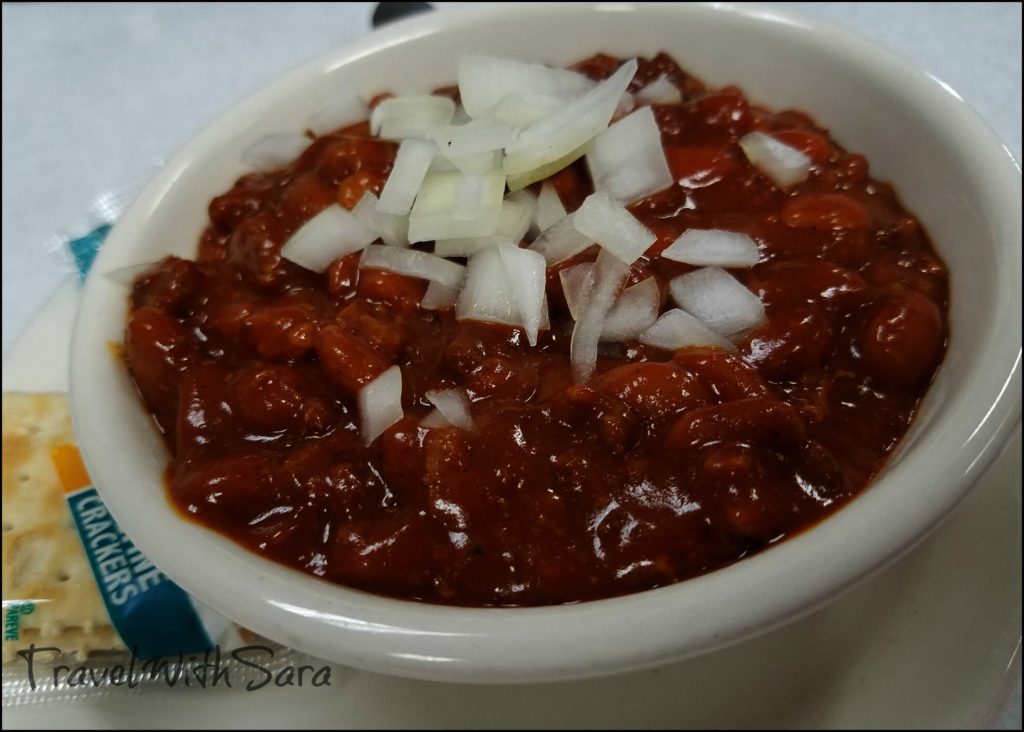 Located right on the main drag at 32 Main Street, in Kalispell, Montana, you cannot miss Norm's News! Swing in and experience an all american burger with great customer service and a view to remember.
The following two tabs change content below.
SaraB
Sara is a travel enthusiast that resides in North Iowa. You can find her traveling where the plane, train, ship, or car will go. Are you looking to take a road trip? Sara has solutions for you!