A Fun Find In River City: Today's Your Day
Are you looking for something unique while on your next shopping adventure? Southbridge Mall in Mason City, Iowa, is home to Today's Your Day. Here is where you will find some of the most creative balloon creations on the planet. It's no secret that in my travels I do get to visit some very fun shops and I will say, Today's Your Day, ranks right up at the top.
Southbridge Mall is easy to find in Mason City, as it's located in the heart of the city. Today's Your Day is located near Center Court and is guaranteed to brighten your day. Lisa Lofing, is the proud owner of this fun business and she prides herself on her creative skills. If you don't see what you are looking for, ask Lisa. If Lisa can create it, she will find a way to bring your idea to fruition.
The Christmas season brings fun with beautiful red and white balloon creations. If these balloon creations don't get you in the Christmas spirit, I'm not sure anything will.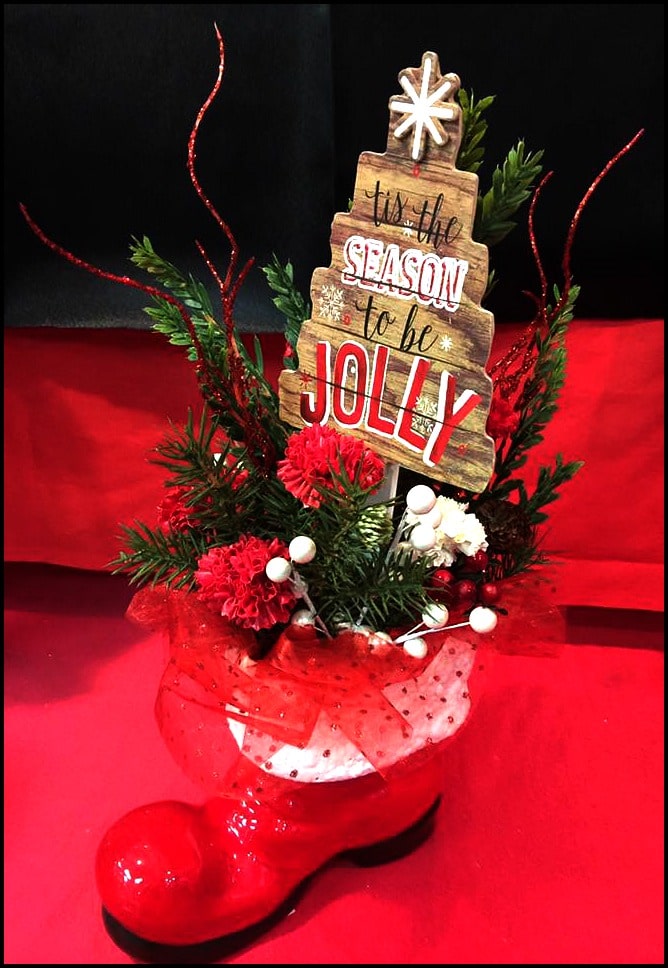 Today's Your Day features several balloon decorations for Christmas and they are each unique. Keep in mind, if you see an item on a Thursday and return on Saturday, it may be gone. Each creation is made to be special in its own way. You will not find an identical creation in the store. You may find something similar, but there will be some difference in each balloon creation. Aren't these flowers beautiful?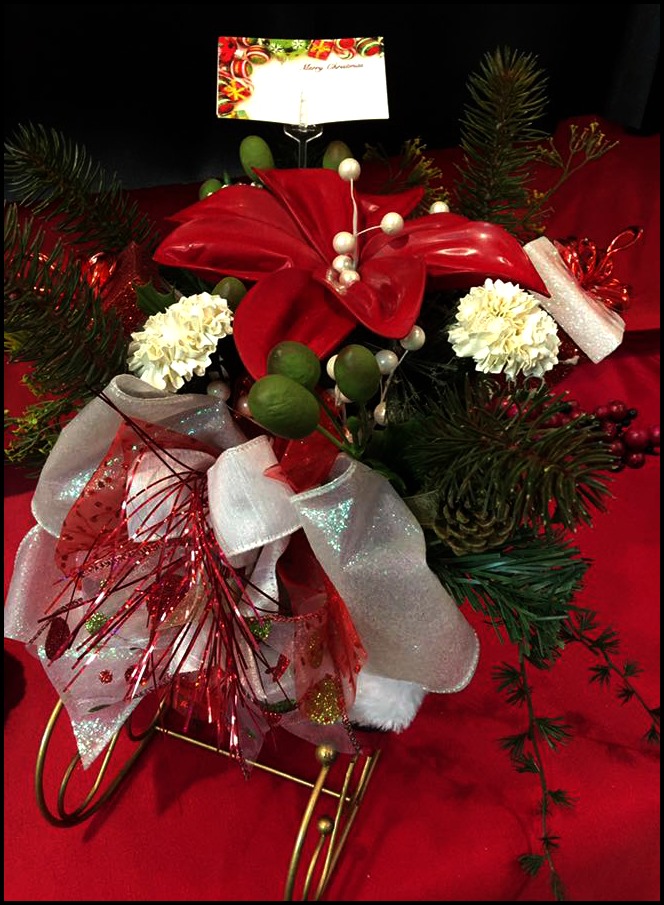 Christmas is a fun time of year at Today's Your Day, as you will find beautiful centerpieces, corsages and candy themed decorations, such as this beautiful piece.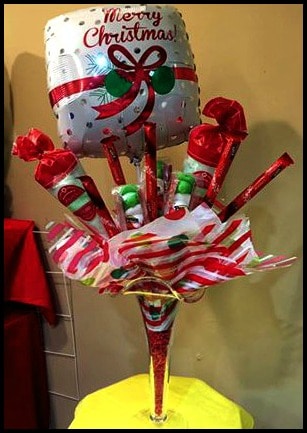 Do you have a cupcake enthusiast in your family? These cupcake balloon creations may be the answer to your need! How's this for a fun balloon creation?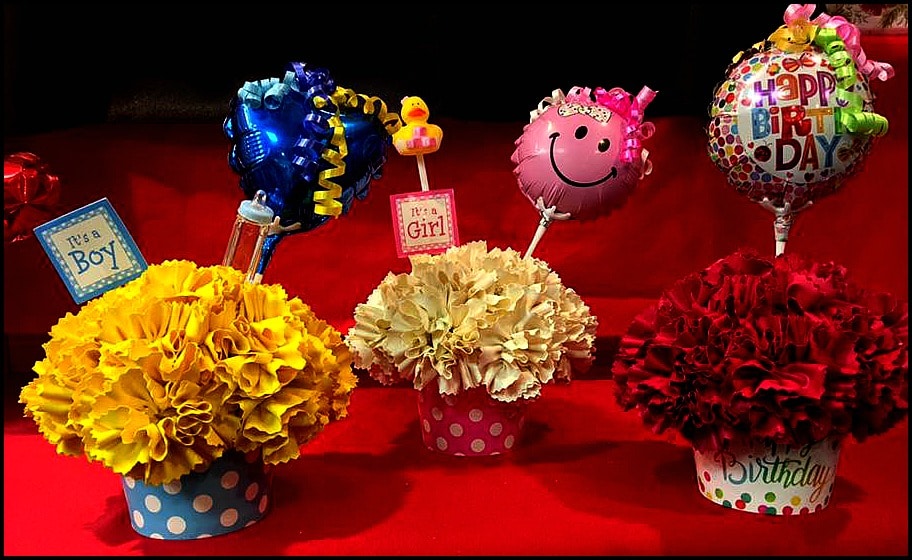 Another fun item that I know many of you will love are her Candy Cups! How cute are these?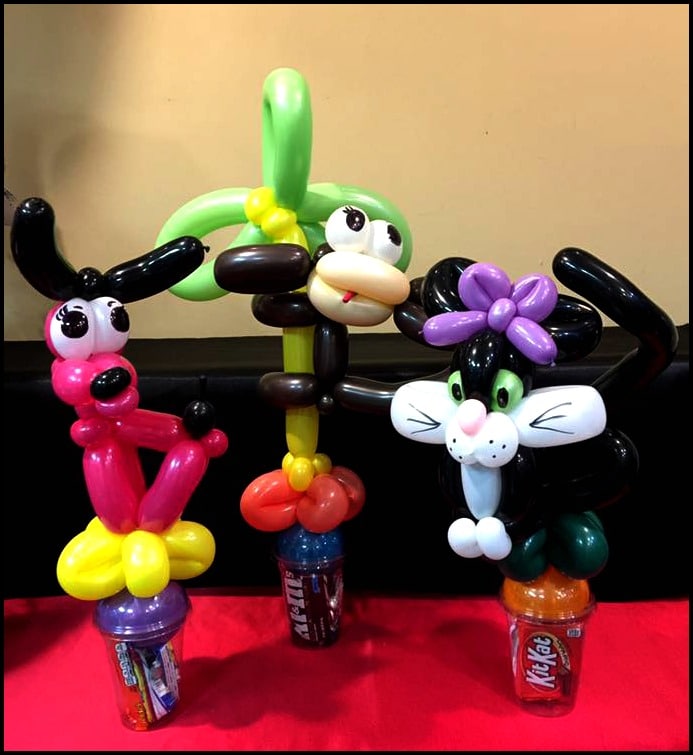 So, the next time you are exploring good old River City, aka Mason City, Iowa, you need to find Today's Your Day in Southbridge Mall.
You can find Today's Your Day on Facebook to keep up with Lisa's latest balloon creations. Be sure to "like" the page, as Lisa appreciates engaging with her customers through Facebook. Lisa can be reached through Facebook and at 641-420-8758. Her hours are Thursday-Sunday at Southbridge Mall and you can always make arrangements to meet her at other times.
While you are in Southbridge Mall in River City, be sure to stop in to Claire's, as Sandy and her team will help you find the latest "hip" accessories. Another favorite stop of mine is Book World. Julie and her team will help you find a new book to indulge in. Although I will admit, my all time favorite book store is located in Petoskey, MIchigan. Depending on the season, Southbridge Mall is a fun place to shop and explore what Downtown Mason City, Iowa has to offer. Christmas time brings a visit with Santa and Tuba Christmas, what's not to love about a Tuba Christmas, right?
I always look forward to fun finds while I'm out and about. It's always a real treat when I can find some cool finds in my hometown of Mason City, Iowa. What has been your most fun find when it comes to unique shopping experiences, as of late? I'd love to hear about it.
The following two tabs change content below.
SaraB
Sara is a travel enthusiast that resides in North Iowa. You can find her traveling where the plane, train, ship, or car will go. Are you looking to take a road trip? Sara has solutions for you!