Roosevelt Inn & Suites: Watford City, North Dakota
ROOSEVELT INN & SUITES: WATFORD CITY, NORTH DAKOTA
This story is out of a partnership with Travel North Dakota, Watford City and The Roosevelt Inn & Suites.
Watford City is often overlooked, as it lies in the Northwest quadrant of North Dakota. Truth be known, it is in the middle of Everywhere! Stay in Watford City and make it your home base for several amazing day trips.
STAY WITH THE LEGEND IN WATFORD CITY
The Roosevelt Inn & Suites offer 150 rooms, fitness center, pool, spa, sauna and numerous other amenities. Rooms are clean, comfortable and affordable.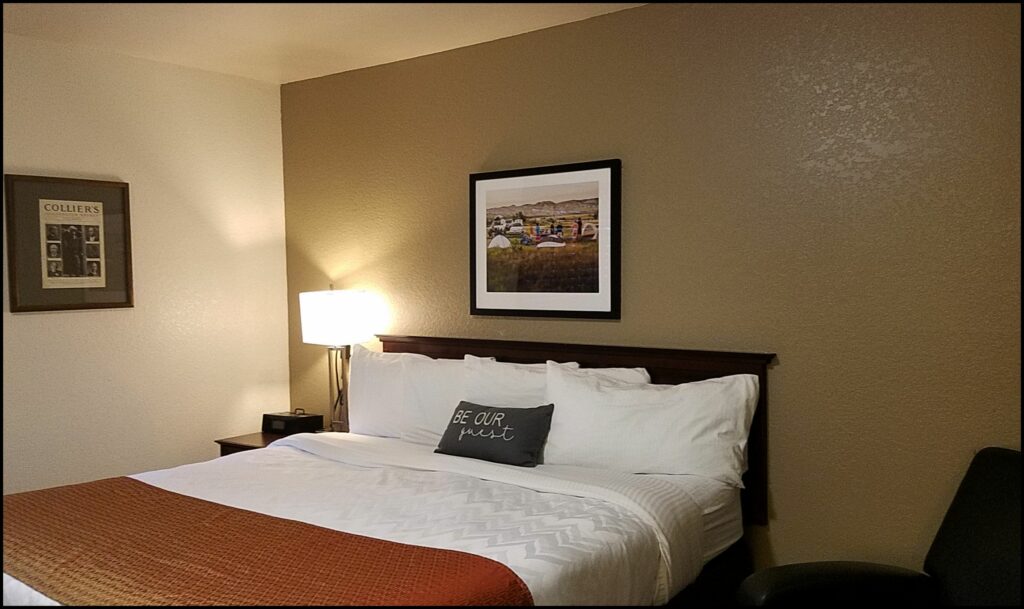 On my stay here, this property was full, so I would highly recommend reservations. You will quickly know that you are in Theodore Roosevelt Country, as you will find memorabilia throughout the inn.
ART COLLECTION IN WATFORD CITY
I don't know of many inns that can say that they have an amazing art collection on site. The Roosevelt Inn & Suites can claim this statement, as they do have a great art collection.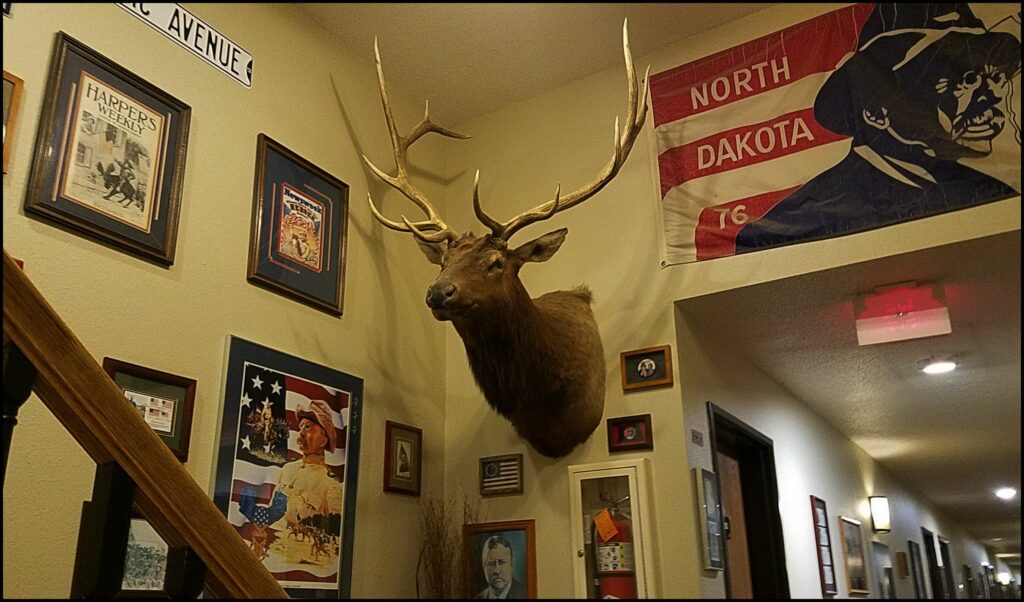 The walls, entrance and breakfast area are all themed in Theodore Roosevelt. If you are the least bit interested in presidential history, this is your inn.
HOME BASE FOR DAY TRIPS IN WATFORD CITY
The Roosevelt Inn & Suites makes for an ideal home base for numerous day trips in North Dakota. The North Unit of Theodore Roosevelt National Park is 15 miles from here. Pack a picnic lunch, binoculars, camera and hiking shoes for a day of fun.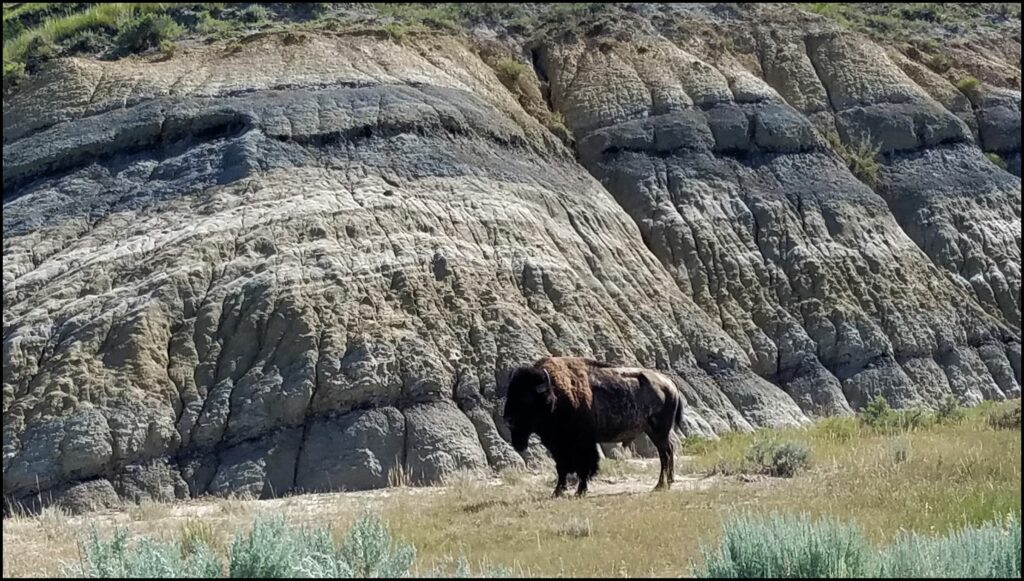 Are you a golfer? North Dakota's Lewis & Clark Golf Trail is a legendary way to experience the area. Is history your thing? McKenzie County Museums can easily fill a whole day.
The Roosevelt Inn & Suites pleasantly surprised me with all of the art. I can honestly say that I also had the best breakfast sandwich ever, at the Roosevelt Inn & Suites in Watford City. Breakfast was above the norm with a mouth full of flavor to wake my taste buds up.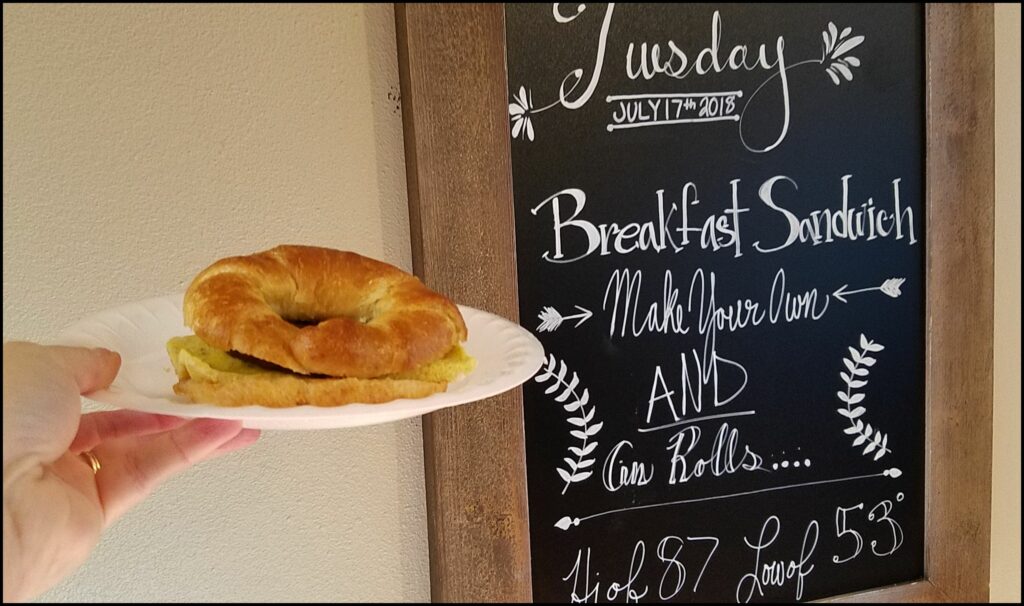 If you want to experience an area of North Dakota that is not packed with tourists, this is your area. The roads were well paved and the signage along the route was also good.
Make Watford City your base when you explore Western North Dakota, you will not be disappointed. The Theodore Roosevelt Inn & Suites will offer you a family friendly space at the end of a fun day exploring North Dakota.
More North Dakota Adventures:
*Thank you to the Roosevelt Inn & Suites, Watford City and Travel North Dakota for hosting me in July of 2018.
The following two tabs change content below.
SaraB
Sara is a travel enthusiast that resides in North Iowa. You can find her traveling where the plane, train, ship, or car will go. Are you looking to take a road trip? Sara has solutions for you!