Tips For Packing For Your Alaska Cruise On The Carnival Legend
An Alaska cruise is something that many people have on their bucket list. If it is on yours, my advice is to move it to the top of it. Cruising Alaska through the inside passage is truly an experience of a lifetime.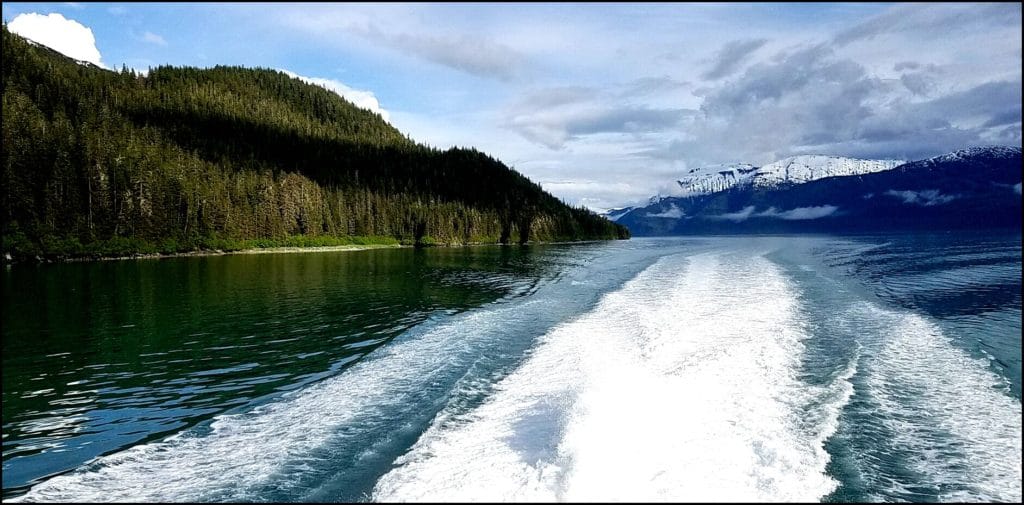 I recently cruised on the Carnival Legend through the inside passage in Alaska, and have put together some packing tips so you get the most out of your Alaska cruise.
CLOTHING
I wore everything I packed, except a pair of rain pants and a swimsuit. Had I ventured on an excursion in Ketchikan, where it rained, I would have worn my rain pants. Here is what I packed for my cruise through Alaska: Two pairs of jeans, one pair of capris, three long sleeve shirts, one hoodie, four t-shirts, two dressier tops, one skirt, one pair of dress pants, one swimsuit, one raincoat, one pair of rain pants, one winter coat, one pair of gloves, one winter hat and underclothes.
My downfall was that I packed three pairs of shoes. I do have big feet and they took up a lot of room in our luggage. If you are someone that has a desire to wear something different each evening on the cruise ship, you will want to pack more than I did.
The hot tub in the fitness center looked appealing, but spending time in it was not a priority.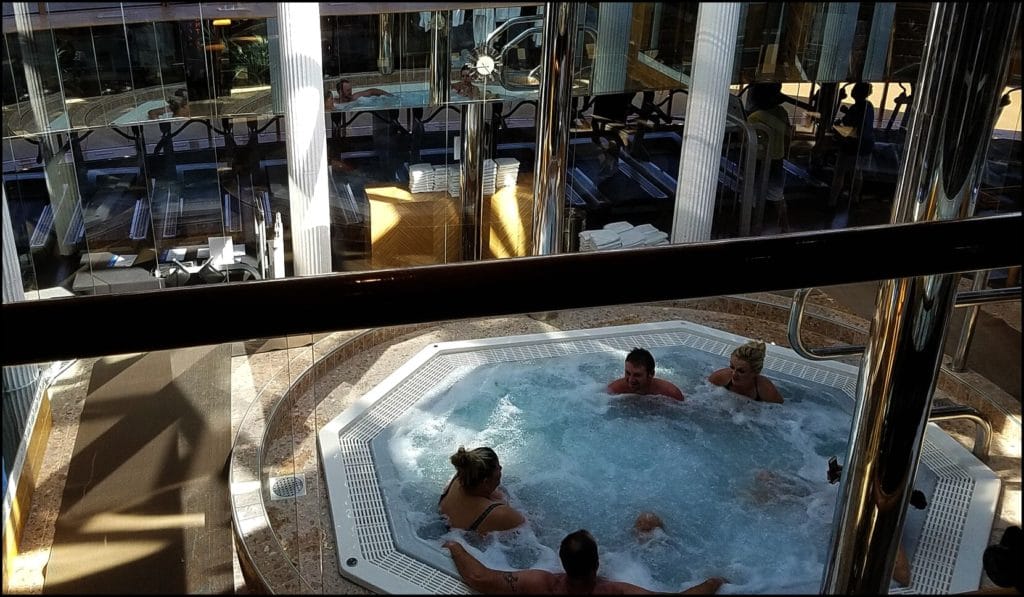 After all, we were in Alaska. We can always find a hot tub while traveling. It's not often that we can whale watch (with many successful sightings) from the balcony of our room. My husband and I traveled with one checked bag, two carry on bags and a personal bag each.
ACCESSORIES AND ELECTRONIC GEAR
We each had a pair of binoculars, which was smart thinking. I would highly recommend that every member of your party has a pair of binoculars on your Alaska cruise.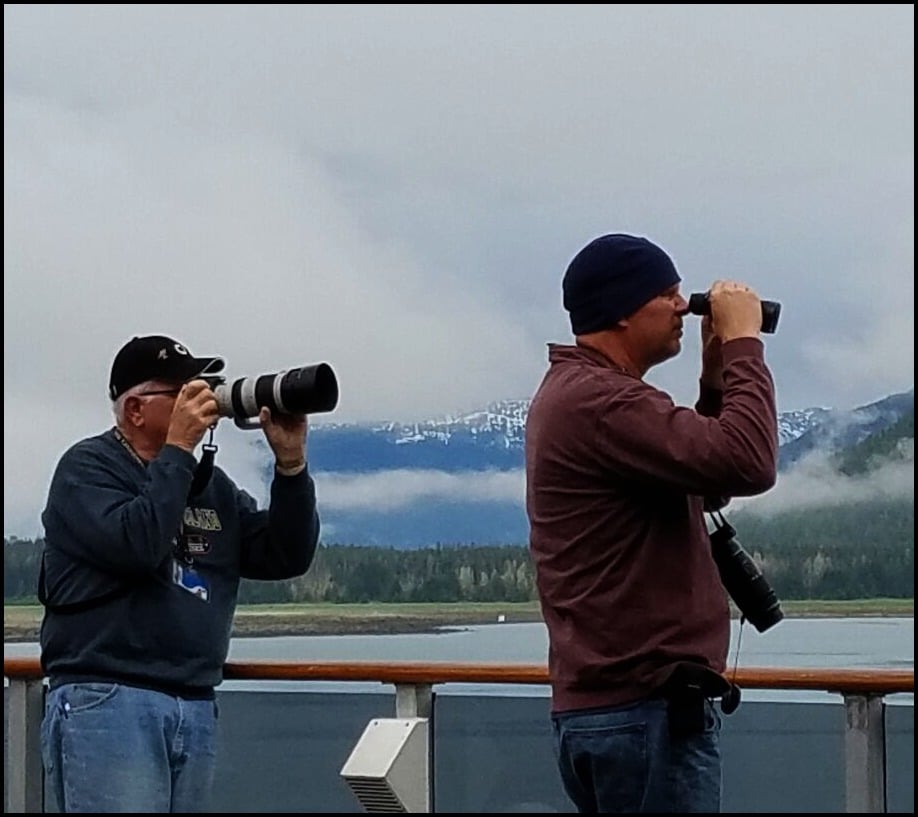 If you need to rent them or purchase them, you can do this on the ship. Bring your smartphone, camera, portable charger(s), small power strip and laptop if you need to stay connected while at sea.
PERSONAL ITEMS
Remember, if you are flying, abide by the 3.4 oz. liquid rule in your quart sized liquid bag. It still surprises me, that there are a lot of people that still don't understand that it's not OK to travel through security at the airport with a full size bottle of shampoo. We did have sunscreen and mosquito repellent in our checked baggage. We did not pack shampoo or conditioner, as the hotels we stayed at along the way had this on hand. The Carnival Legend also had shampoo/conditioner and body wash in auto dispensers in the showers. Again, if you are particular on your hair care products, you will pack more than we did.
When cruising I'm all about packing as light as possible. If you do find that you are in need of a fleece zip up, you can purchase one near the end of the gangway in Ketchikan or Juneau. The shops in Skagway are approximately a short, beautiful 1/2 mile walk from the ship.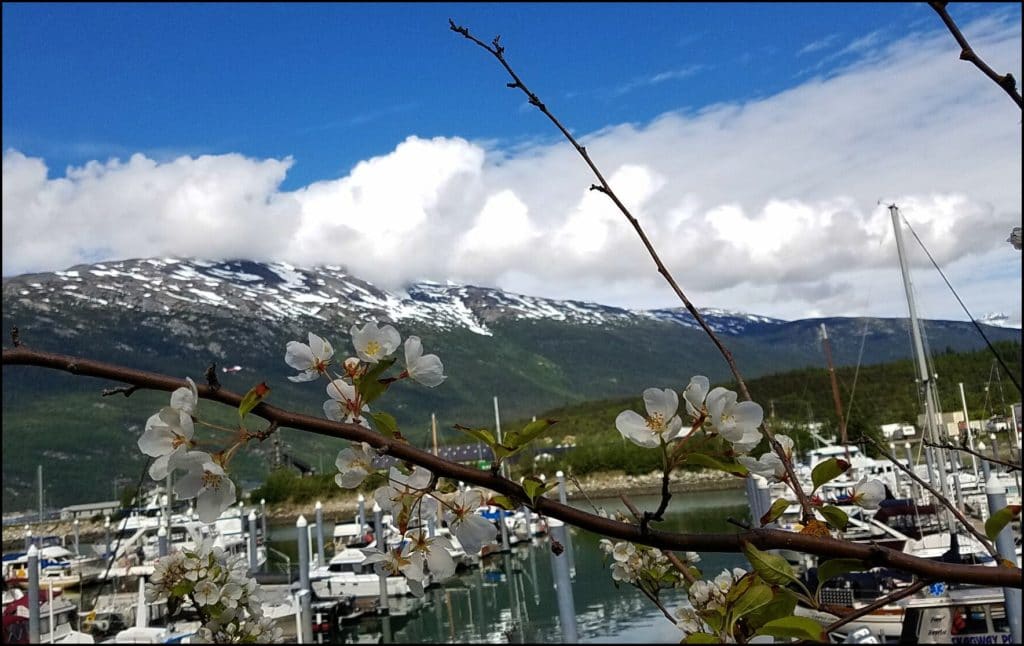 The Carnival Legend is a fantastic way to explore Alaska, while being as casual as possible. Keep in mind, when you cruise Carnival Cruise Lines, you will not have to pack a tuxedo or a suit jacket. Some cruise lines do require these in certain areas of the ship on certain nights, not the case with Carnival Cruise Lines. If you choose to wear a tuxedo or suit jacket, that is your choice.
If an Alaska cruise is on your bucket list, make it happen! You will not regret this vacation of a lifetime. I can't wait to return to Alaska, as it was as beautiful as I dreamed it would be! Carnival Cruise Lines offers a fantastic way to see Alaska on the Carnival Legend. What are you waiting for? Book your cruise today.
*Thank you to Carnival Cruise Lines for providing wifi while on board the Carnival Legend.
The following two tabs change content below.
SaraB
Sara is a travel enthusiast that resides in North Iowa. You can find her traveling where the plane, train, ship, or car will go. Are you looking to take a road trip? Sara has solutions for you!