A Home Cooked Meal At The Bread Basket Cafe & Bakery In Hendricks County, Indiana
The Bread Basket Cafe & Bakery in Hendricks County, Indiana is home to a home cooked meal that you will remember forever and ever. When is the last time you indulged in a meal with a freshly baked slice of pie or cake?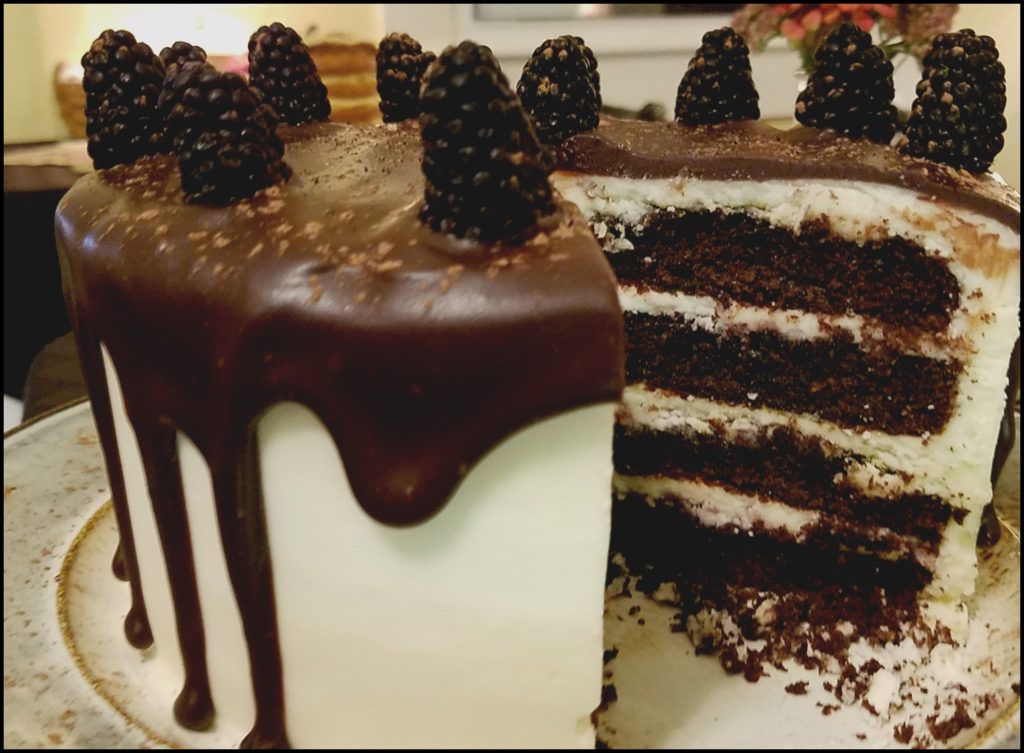 Anytime the words pie or cake are mentioned, it's fair to say that I'm ready to dive in. Some of the favorite desserts you will find here are Outrageous Chocolate, Chocolate Peanut Butter, Red Velvet, and Italian Cream Cakes. Harvest Moon, Banana Cream, Buttermilk, French Silk and Triple Berry Pies are also on the radar of many. When is the last time that you ate a slice of pie from a homemade pie crust?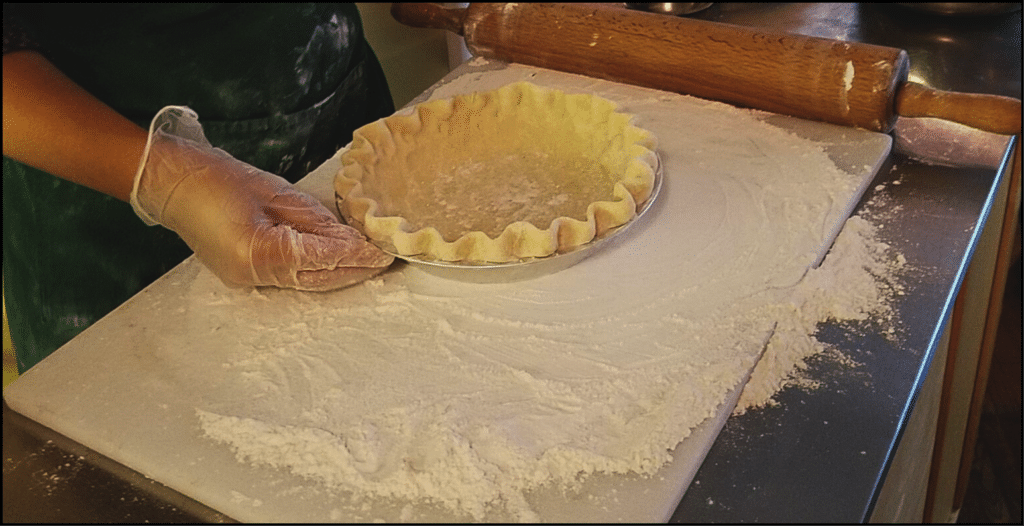 Homemade breads are also a favorite of many. From honey oat, savory bacon (yes, I said bacon), maple pecan and apple cinnamon are a sampling of the deliciousness baked up. Can you imagine how busy they must be during the week of Thanksgiving?
Seasonal dishes can also be found when dining at the Bread Basket Cafe & Bakery. A savory cup of soup with the flavors of fall will hit the spot on any fall visit to Hendricks County.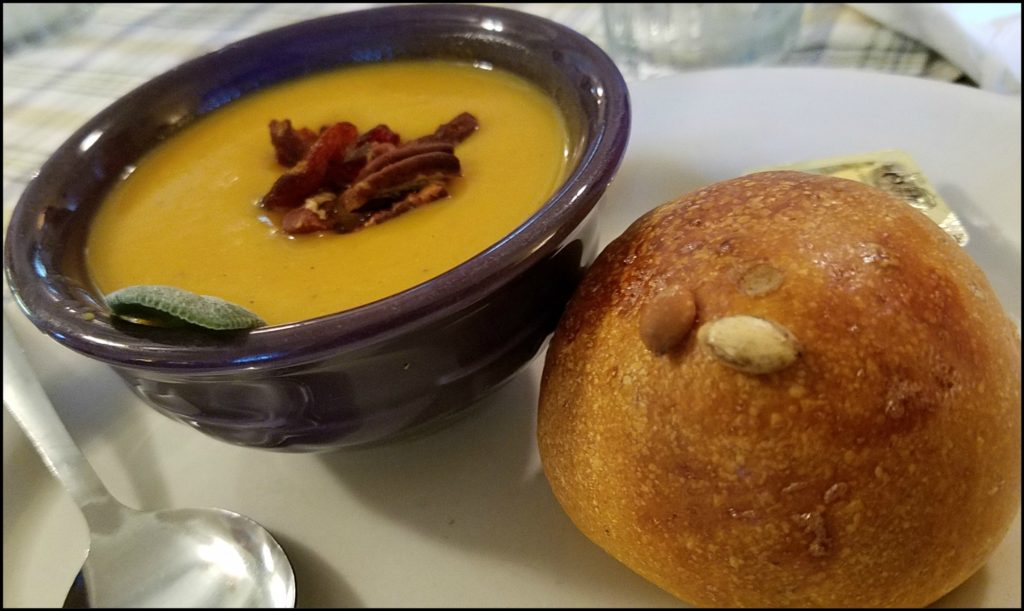 A family business serving up freshness is always a winner in my book. Judy and her daughter have a terrific team of employees working together to serve up the fresh tastes of Hendricks County. They do partner with local producers to serve foods that are sourced locally throughout the seasons. The atmosphere is very welcoming and you will definitely feel as though you are sitting in your kitchen while being waited upon.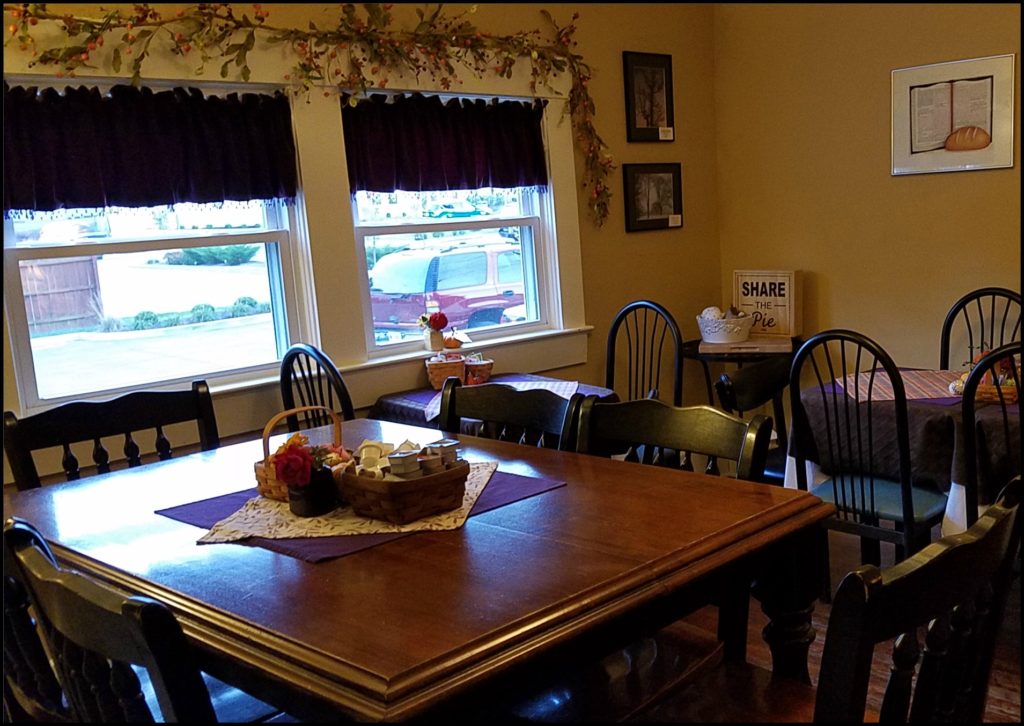 If there is one thing I learned while exploring Hendricks County, it's the fact that the area is a foodie lover's paradise. The Rural Routes To Main Street Cultural Trail can help connect you with the culture in the area that appreciates good food, artisans and a lot of unique experiences.
When is the last time you indulged in a freshly baked lattice pie? If it's been a while, I would highly suggest that you make a visit to the Bread Basket Cafe & Bakery in Danville, Indiana.
*Thank you to Visit Hendricks County Indiana for hosting me.
Stay Connected:
Facebook:
Website:
Instagram:
Twitter:
Pinterest:
The following two tabs change content below.
SaraB
Sara is a travel enthusiast that resides in North Iowa. You can find her traveling where the plane, train, ship, or car will go. Are you looking to take a road trip? Sara has solutions for you!