On a recent girlfriends getaway to Cozumel, I was introduced to Beachclub Buccanos. This was the first time that I had been on the island without having to enter through the cruise terminal. I quickly learned that the island is as stunning as I have always found it to be. A drive around the island offers beautiful views and an opportunity to see the vast differences that the island has to offer. A girlfriends getaway with Tam of Travels With Tam, Suzanne of Adventures of Empty Nesters and Melody of Wherever I May Roam Blog made for the perfect Cozumel adventure.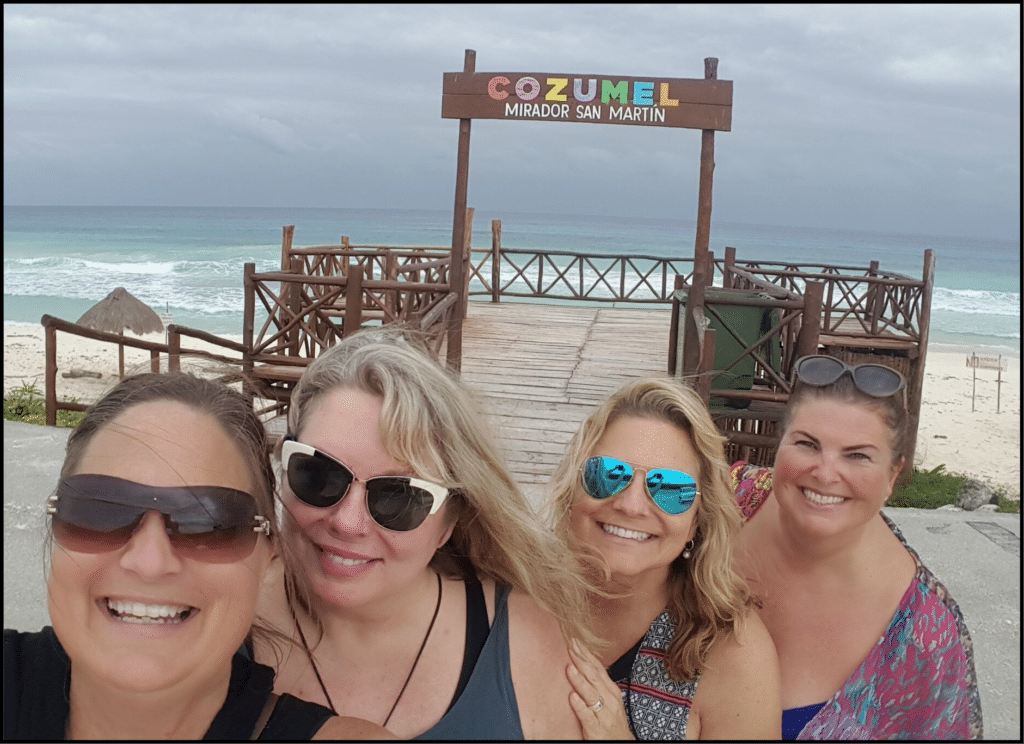 We were invited to Buccanos, which happens to be a beach club during the day and night time brings an evening to remember. There's something to be said about a family-owned business, as Buccanos welcomes everyone into their family. Once you set foot on their property, you quickly learn that guests are treated like royalty. For $15, visitors have access to the private beach area, swimming pool, and snorkeling. The beauty of all of this, is that you also have access to one of the best island restaurants I have stumbled across in all of my cruising around the Caribbean. Buccanos is the winner when it comes to best food in any port!
If there is one menu item that is still calling my name, it would have to be the shrimp kabobs.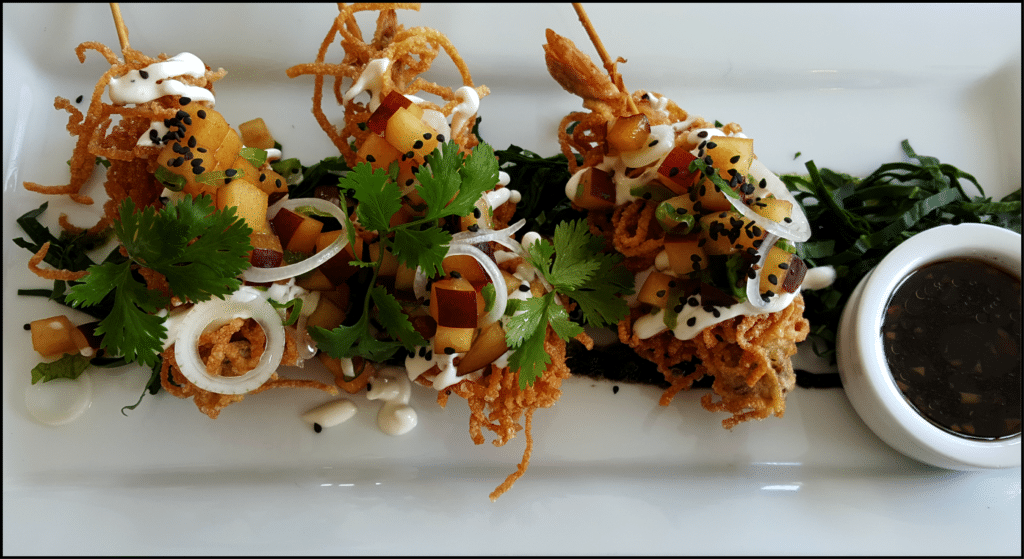 These shrimp kabobs had the perfect flavor and there is nothing that beats the fresh taste of shrimp. The team of Buccanos prides itself on the fact that their fish is fresh!
From the steak to the lobster, the dishes we were served were mouthwatering. The presentation was just as beautiful as the flavors of the fresh food. When food is served up with a smile like this, let's face it, there's not much that can go wrong.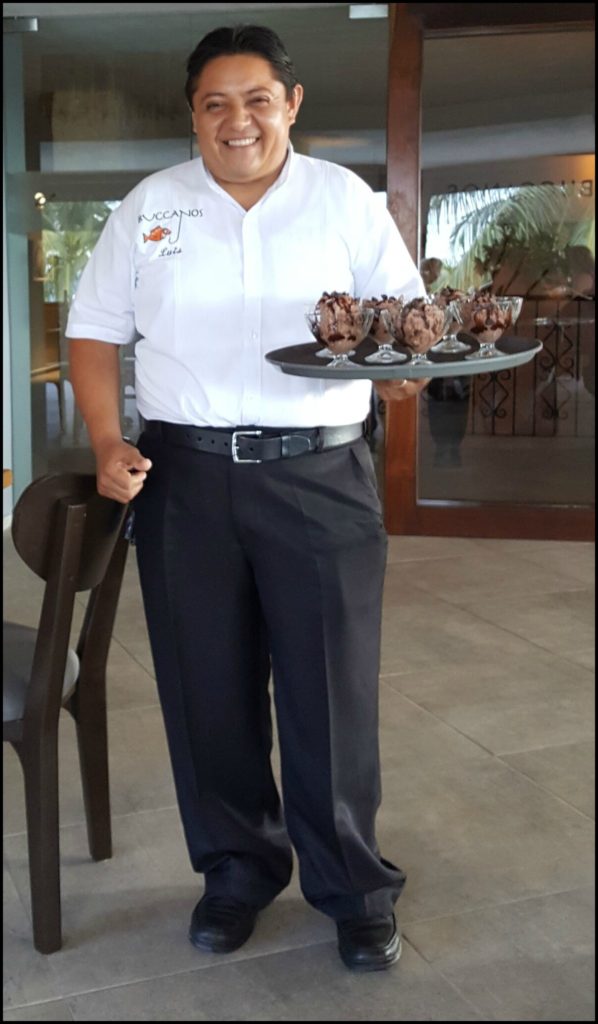 The family atmosphere, fresh food and views will keep you coming back for more. When tasty food, great service and views like this are offered, it's worth making a trip here when in Cozumel.
On a return visit, I look forward to snorkeling here. It looks like the perfect spot for the novice snorkeler, as I am.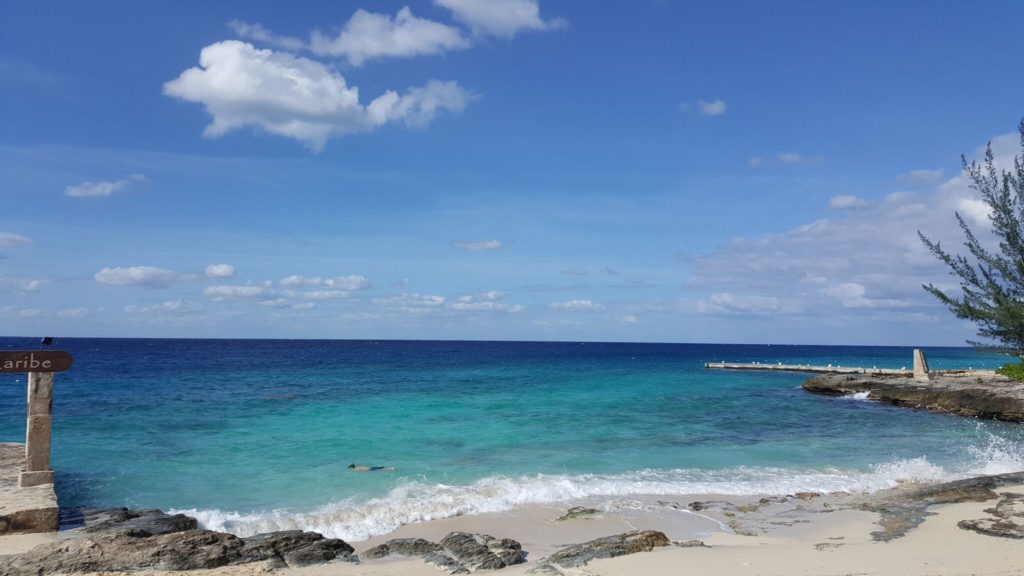 Cruisers into Cozumel will want to make note, as this is super easy to get to. Take a cab to Buccanos, as it's a short 10 minute ride. Be ready to spend a fun day on the beach or in the pool, while dining on the best fresh tasting meal with a colorful view, on the island.
Stay Connected:
Buccanos Website: http://www.buccanos.com/
Buccanos Facebook Page: https://www.facebook.com/BuccanosAtNight/
*Thank you to the owners and staff of Buccanos for the hospitality and top notch service, as it did not go unnoticed.