Dream Big At The U.S. Space & Rocket Center In Huntsville, Alabama
Huntsville, Alabama has been on my radar for quite some time and I was delighted when I was able to finally visit. A thank you to the folks of Huntsville tourism for hosting me on my visit. Did you know that Huntsville is home to the U.S. Space & Rocket Center. This attraction was the highlight of my visit and I'm going to show you why Huntsville is the ideal place for space enthusiasts.
I have always thought of Florida when I hear the words space center. After visiting Huntsville, that is no longer the case. A family arrived about the same time we did and the kids were all decked out for a full day of fun. How fun is this?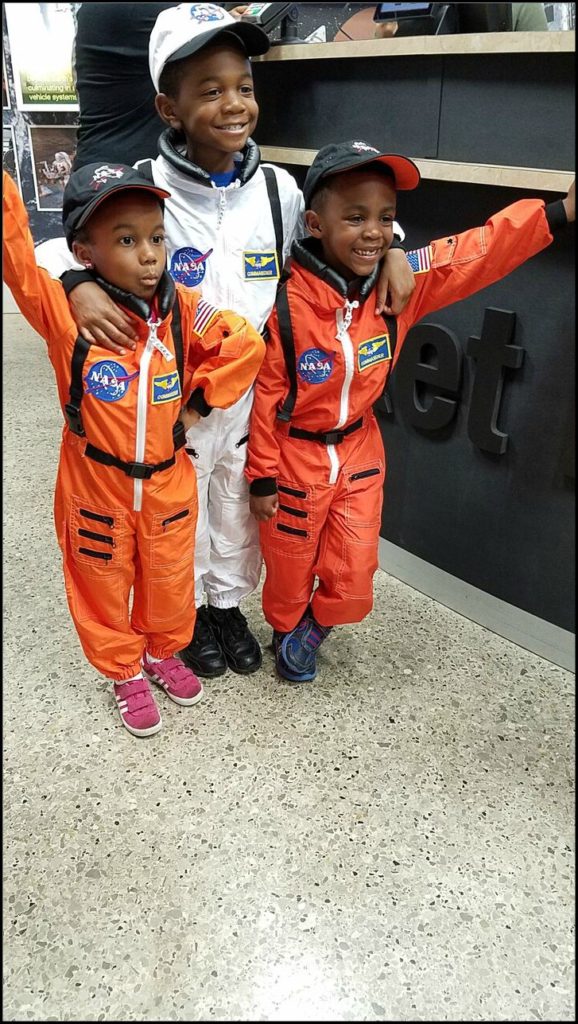 The U.S. Space & Rocket Center offers an opportunity for kids of all ages to explore space. In fact, parents can enroll their kids in several different camps. From Space Camp (Ages 9-11), Space Academy (Ages 12-14), and Advanced Space Academy (Ages 15-18). This educational center offered everything and anything that kids will love about space. This is a real, working space camp. If you are on the hunt for a camp for your kids, I'd highly suggest this experience. The facility offered numerous hands on experiences. Robotics and aviation classes are also offered.
My favorite part of the U.S. Space & Rocket Center was the Marshall Space Flight Center Bus Tour. Tip: Restroom facilities are not numerous on the tour and make sure you have your id with you, as all guests on the tour must be U.S. Citizens. On this bus tour, we were able to watch scientists communicate from the Payload Operations Center with astronauts on board the International Space Station.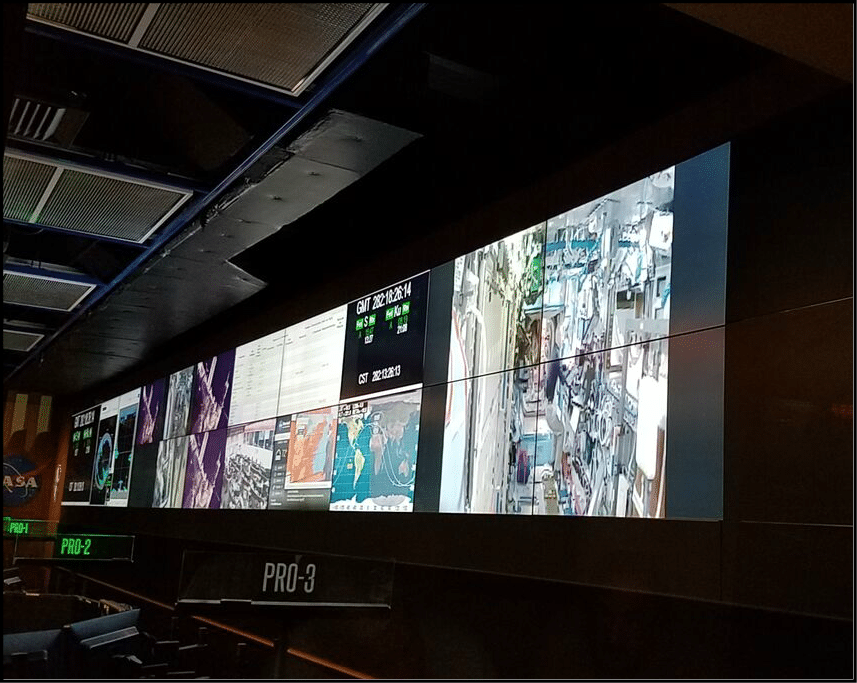 I honestly could have stood in the viewing room and observed this area all day long. It was fascinating to see live video and conversation from the International Space Station.
Several different displays and permanent exhibits are located throughout the facility. It's always fun to experience a rocket up close and personal.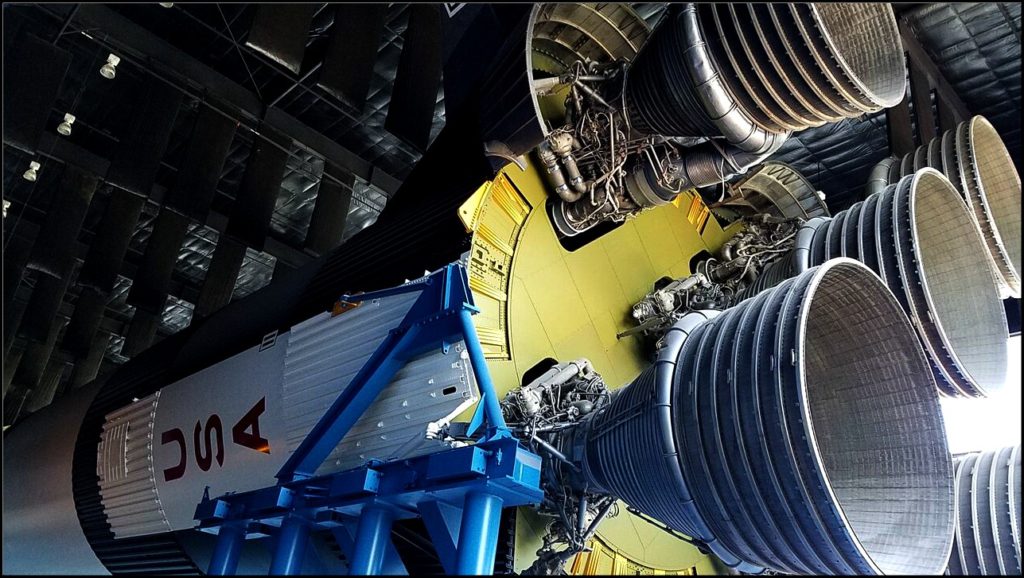 The opportunity to experience space awaits anyone willing to embrace it at the U.S. Space and Rocket Center. I learned that many homeschooling families participate in activities at the center, and I was fascinated to learn that children come from all around the world to experience this world-class facility in Huntsville, Alabama. How often would a student get to sit in a desk like this for a day?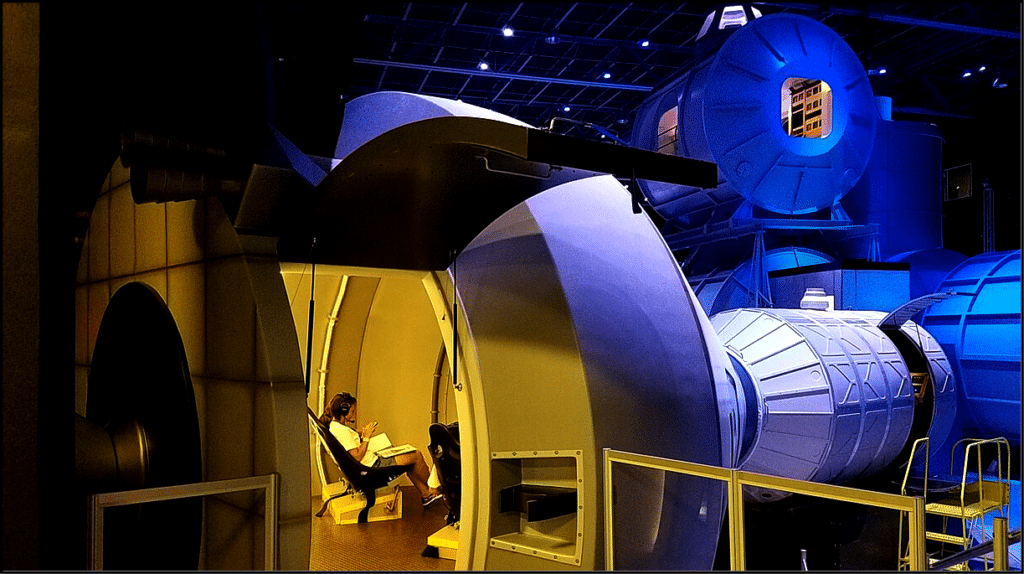 It's refreshing to see families take advantage of places like the U.S. Space & Rocket Center. The learning opportunities here are too numerous to list. The budding scientist would love this center, as would anyone with an interest in space. And if you are like me, someone who is inquisitive about space, this is your center.
Huntsville surprised me in so many ways. Stay tuned, as I have more to share on this southern destination. From the activities to the food and a hotel with top-notch hospitality, my stay was one that I will be talking about for quite some time.
Have you visited Huntsville? If so, I'd love to hear about it!
The following two tabs change content below.
SaraB
Sara is a travel enthusiast that resides in North Iowa. You can find her traveling where the plane, train, ship, or car will go. Are you looking to take a road trip? Sara has solutions for you!