Coming To Your Senses In 24 Hours in Gulf Shores & Orange Beach
The American road trip is back and it's bigger and better than ever before. Spend 24 hours in Gulf Shores & Orange Beach, Alabama, for an incredible experience. These two beach towns sit on the 32 miles of pristine beaches along the Alabama Coastline. When I hop in the car to drive the 935 miles, I immediately begin to visualize driving into town on the Foley Beach Express. The colorful Gulf waters are waiting for me, as I prepare to sink my feet into the fine, sugar sand. You can easily spend a full week exploring Gulf Shores and Orange Beach. In a short period of time, 24 hours to be exact, you can come to your senses along the Alabama Coastline.
The Return Of The American Road Trip
Note: This post is a partnership with Gulf Shores & Orange Beach Tourism As always, the opinions are my own. And if you have followed me for quite some time, you know that this destination is my slice of paradise.
Breakfast At An Award-Winning Restaurant
Feast your eyes on a homemade pop-tart or biscuit at BuzzCatz Coffee & Sweets. Your eyes and your taste buds will thank you as you kick off your day with breakfast. If pop-tarts are not your thing, order anything with a biscuit. BuzzCatz Coffe & Sweets is known for its award-winning biscuits.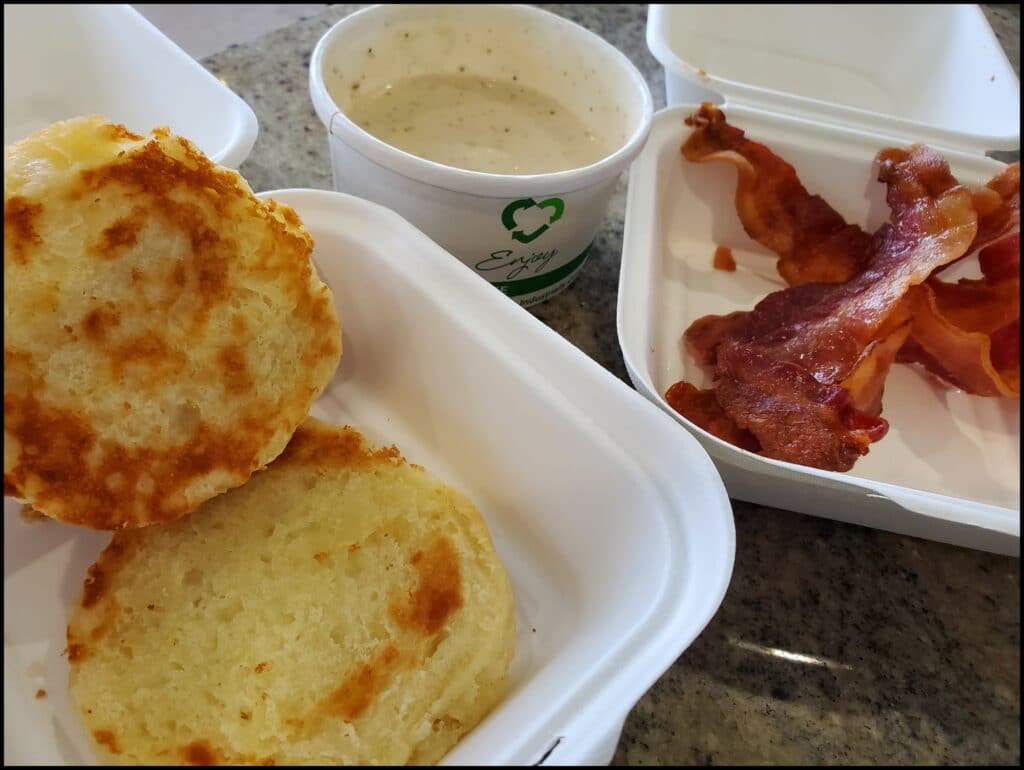 I am not a coffee drinker, but I know that many people do stop here to pick up their favorite brew first thing in the morning. As soon as you open the door to this restaurant, you will quickly be aware that you are in an award-winning restaurant. The smell of breakfast in full force will quickly overcome you. This is the perfect way to kick off your 24 hours in Gulf Shores & Orange Beach, Alabama.
Walk The Beach
Sinking your toes into the fine, sugar sand is a must when you are in Gulf Shores. Your feet will enjoy the feeling that this simple pleasure offers. Bring your phone or camera with you, as birding opportunities are everywhere. The blue & green colors of the water accompany the sand that your feet will succumb to. If time permits, book a sandcastle building experience through Sand Castle University.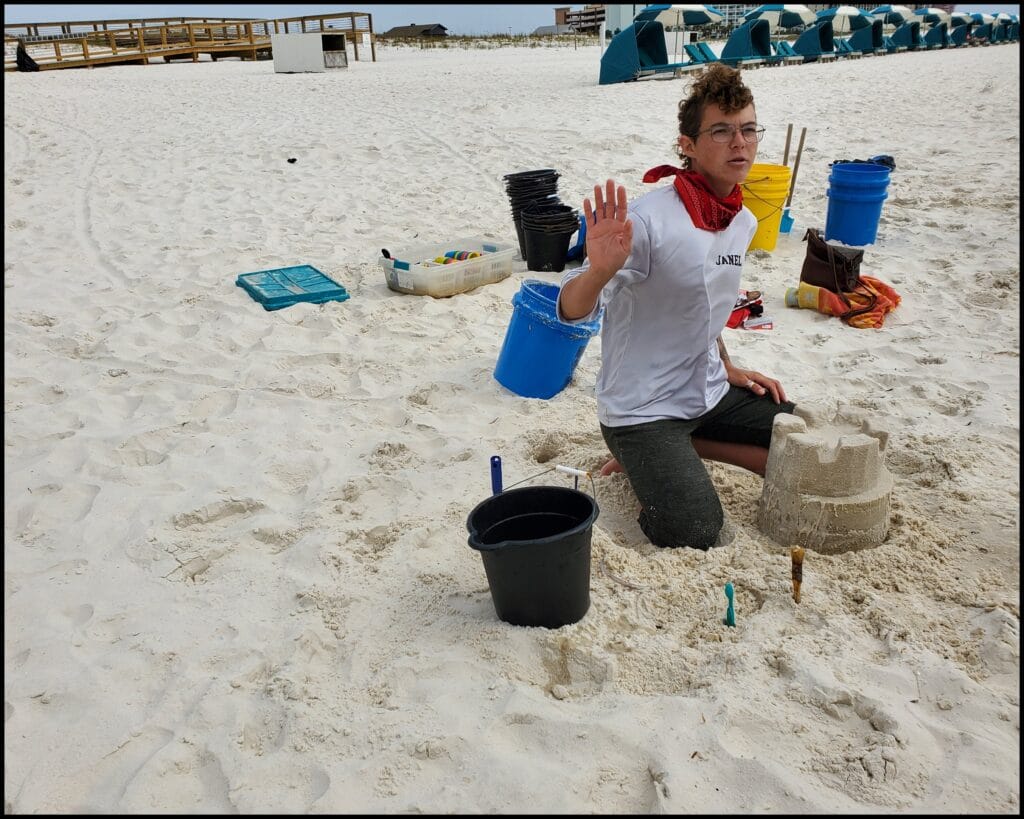 I cannot think of a better way for you to experience the incredible sand that can be found in Gulf Shores & Orange Beach.
Want to know more about the beaches? The Best Beaches Are In Alabama
Best Burger On The Beach
The perfect place to enjoy lunch is at The Gulf. Order a burger, find a beach chair, and indulge in the best burger on the beach. The view with a nice juicy burger makes this the perfect place to enjoy lunch.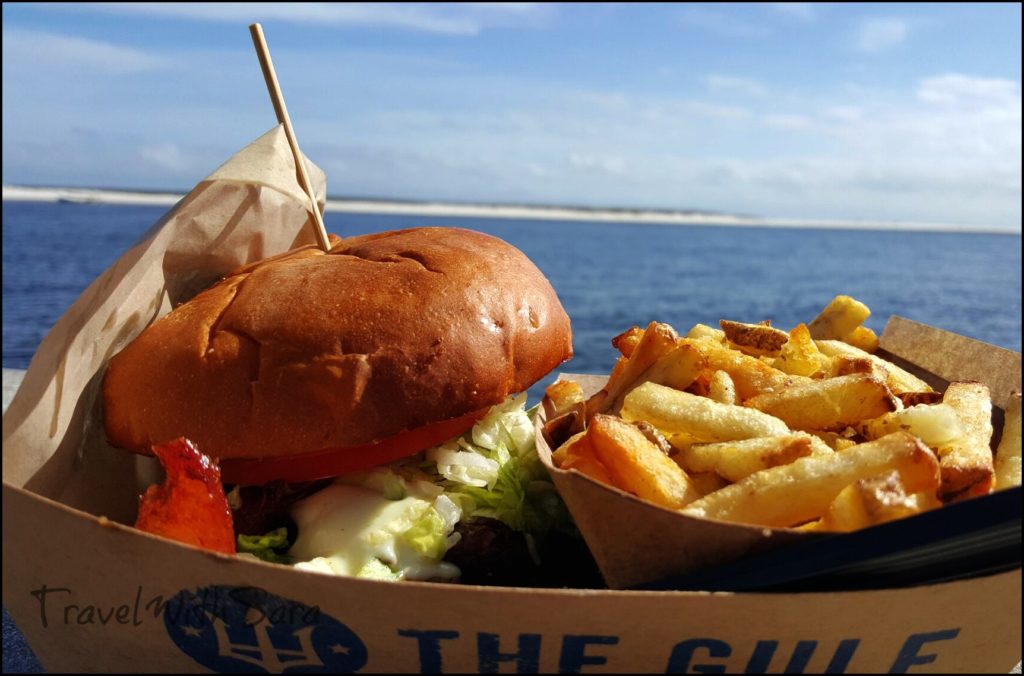 Fishermen can be seen out in the Gulf of Mexico, as well as recreational boaters. If you are not careful, you will find yourself spending your whole day at The Gulf. Food is always a fun way to get the most out of your 24 hours in Gulf Shores & Orange Beach.
Hike The Jeff Friend Trail
The Jeff Friend Trail is one of the easiest hiking trails in the area that offers fantastic views. The trail is handicap accessible all year round. The flowers, plants, birds, and reptiles (yes, they live here) are fun to watch along this trail. Pack a picnic lunch and find your spot with your choice of view.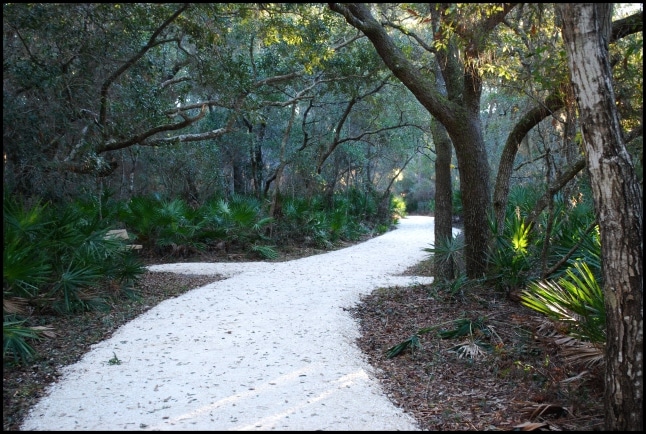 Birding is exceptional at any given time that you choose to hike this trail. Listen and watch, your senses will appreciate the experience of hiking this trail. Plan to spend a minimum of two hours hiking this short trail that loops around 0.9 miles.
View Dolphins From Your Balcony In
Turquoise Place offers a large balcony for you to enjoy during your stay with them. It's quite common to see dolphins out in the Gulf of Mexico, as you look to the south. Have your binoculars close by, as you never know when they will appear. I have seen dolphins at all hours of the day from my balcony at Turquoise Place. Sunrise and Sunset offer spectacular views that you want to make sure to experience. The best tip I can give you is to rise early and experience the sunset from your balcony.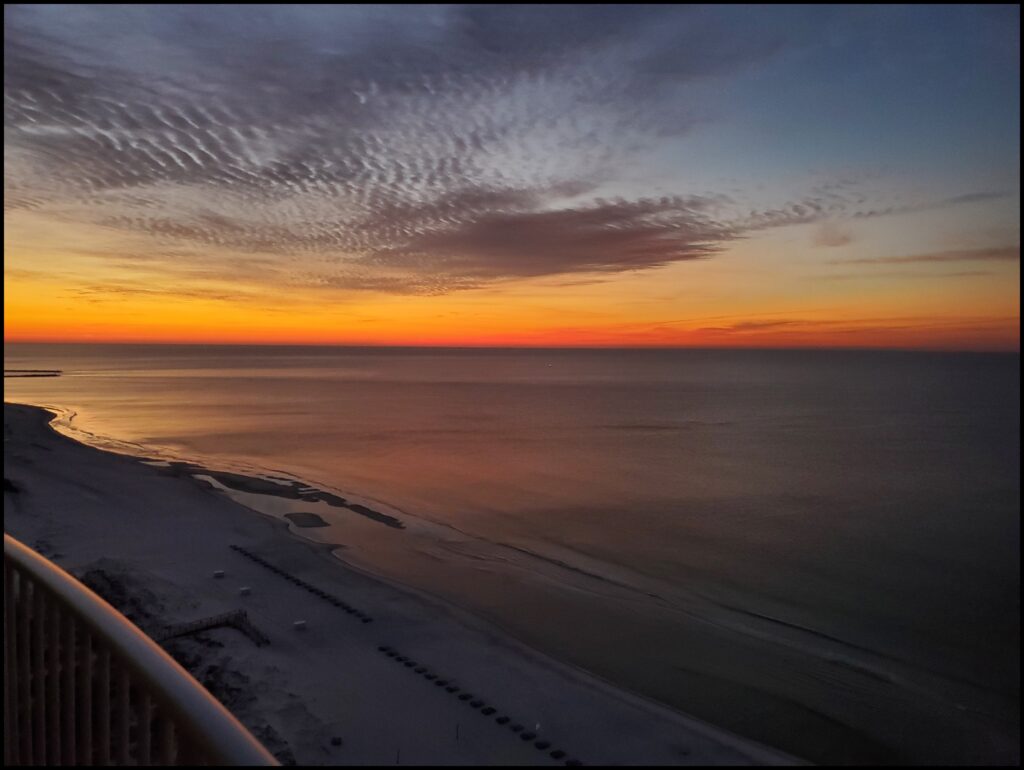 Cuddle A Kangaroo In Gulf Shores & Orange Beach
One of my most favorite all-time zoo experiences has been at the Alabama Gulf Coast Zoo. This zoo may be small, but it knows how to play big. Have you ever wanted to cuddle with a kangaroo? For a small fee, that is worth every penny, you will want to register to hold a kangaroo on your visit to the zoo.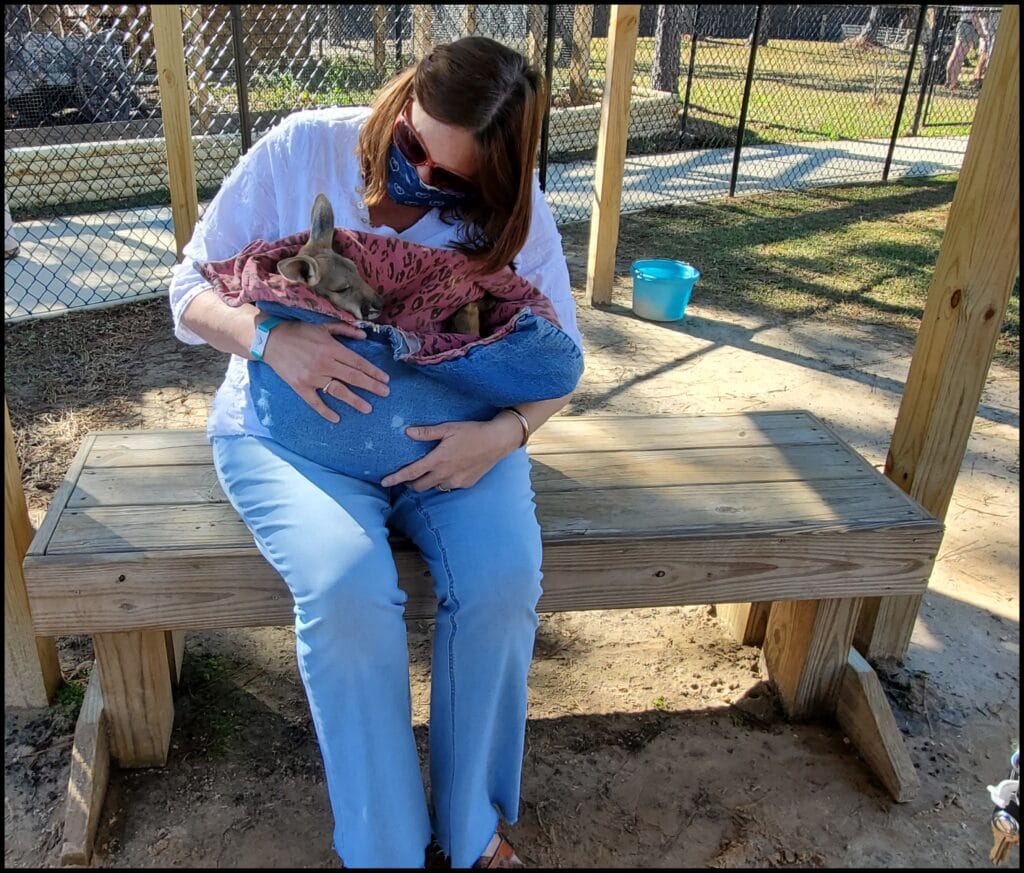 The knowledgeable staff of the zoo will assist you and help you have the time of your life. Take your camera with you and be ready to pose with a kangaroo.
Enjoy Fine Dining In Gulf Shores & Orange Beach
The end of your epic 24 hours in Gulf Shores & Orange Beach concludes with a memorable meal with bread pudding at Voyagers. The steaks, fresh fish, oysters, and lobster tails are all mouthwatering experiences to wake up your taste buds.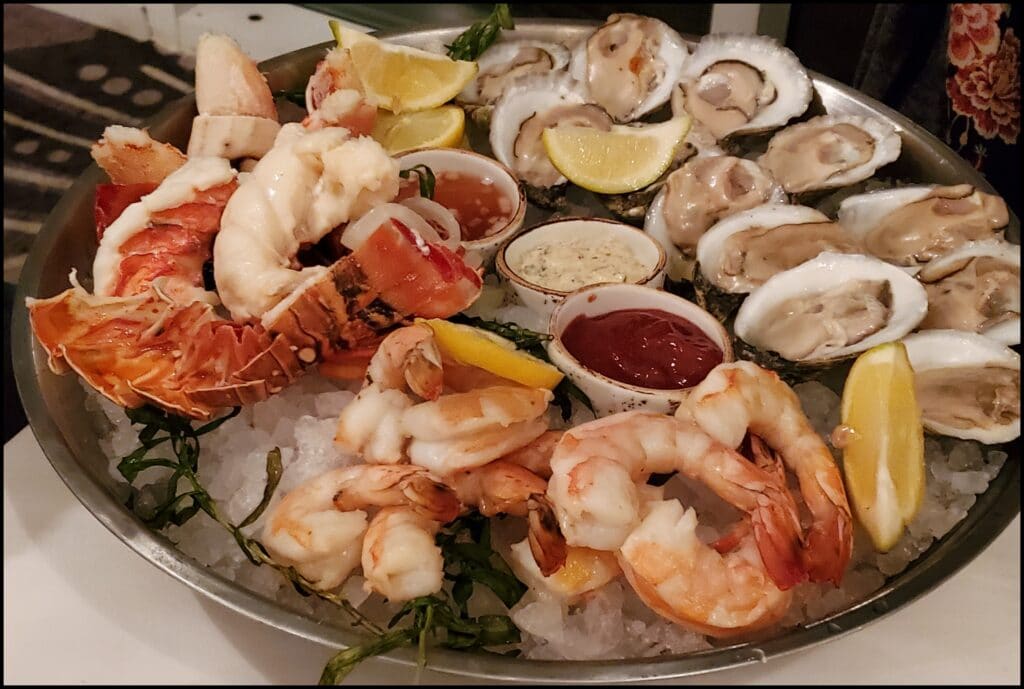 Reserve your place at the table, to be sure you end your day in the perfect way. Indulge in some of the finest bread pudding for the perfect ending to your outstanding day in Gulf Shores & Orange Beach.
Each of these experiences will keep your senses alive and well while spending 24 hours in Gulf Shores & Orange Beach. These food and nature experiences are truly remarkable. Your taste buds will be hopping at every opportunity, as well as mouth-watering experiences that you will find yourself planning a return visit. Be ready to have the best 24 hours of your life in Gulf Shores & Orange Beach. This is a small glimpse of all that this beautiful beach destination has to offer.
The following two tabs change content below.
SaraB
Sara is a travel enthusiast that resides in North Iowa. You can find her traveling where the plane, train, ship, or car will go. Are you looking to take a road trip? Sara has solutions for you!