A Sinfully Good Time! Making The Most of Las Vegas
On the surface, Las Vegas wouldn't seem like the destination that caters to all, nor would it seem to be a place for you to operate on a budget. It is that time of year when folks in the Midwest are planning their visits to Sin City and I want your visit to be fun. For every nice hotel, there's an abundance of unsavory ones, but if you want to make the most of Las Vegas, there are plenty of options for you to make the most of the place, regardless of your finances. Let's give you some ideas.
Make The Most Of The Nightlife In Las Vegas
Nightlife is certainly something that can take a lot of your money, but there are ways around getting into clubs for free. You can get onto the VIP list at Encore Beach Club as well as numerous other fantastic nightspots, meaning that you only have to shell out for drinks! The great thing about the nightlife in Vegas is that it gives you the opportunity to observe. Of course, you can take in the shows, and there are many big-name shows that can cost a pretty penny, but you can pick up discounted tickets from various outlets spread along the Las Vegas Strip. They sell a lot of tickets for the performances that day. While you may not know what's available, you can get up to 50% off the face value. Just make sure you turn up at 10 am. My favorite thing to do, is to walk the strip.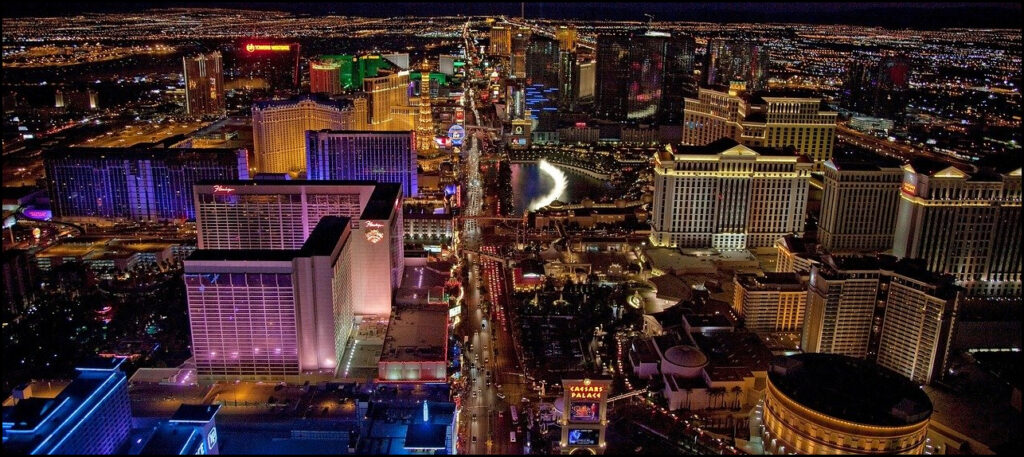 Hitting The Restaurants
While there's a lot of high brow fine dining, if you go to the restaurants off the Strip or downtown, you can find good quality pre-theatre menus. Yes, it means that you have to eat earlier in the evening, but you can certainly get a great 3-course meal for minimal cost. And of course, with Vegas being full of casinos, most offer a casino buffet. And the great thing about these that you can upgrade to unlimited drinks by paying a little bit more. There are a few buffets that have 24-hour access, meaning that if you are able to conserve your calorie intake until later on in the day, you can certainly get your money's worth!
Keeping Yourself Entertained
Wandering the strip is the perfect way to encounter a unique sight. You can go visit the botanical gardens at the Bellagio, watch gondoliers at the Venetian, but there are also numerous free attractions inside the casinos. Head to the Flamingo, and there is the wildlife habitat that houses 15 acres of gardens with numerous exotic birds, turtles, and of course, flamingos! Or if you're looking for something a little bit more high-brow, the cosmopolitan has a modern art collection. And for all of the glitz and glamour, in downtown Las Vegas, the art district hosts a First Friday event where local artists sell their work on the streets. You can also get your fill of street performers, live music, and plenty of food!
Making the most of Las Vegas is achievable even if you have a budget. There's something for everyone in Sin City! Make the most of it, despite how little money you have. Las Vegas is one of those places that can seem expensive on the surface, but if you think you need a lot of money to enjoy it, this is far from the case!
The following two tabs change content below.
SaraB
Sara is a travel enthusiast that resides in North Iowa. You can find her traveling where the plane, train, ship, or car will go. Are you looking to take a road trip? Sara has solutions for you!