A Quick Exit And We Landed At The Bicycle Museum of America In Ohio
My friend Cindy and I were on a road trip through Ohio and stumbled on an amazing find! We saw a sign on the Interstate that said, "Bicycle Museum of America" this exit. Guess what? We took the exit and found ourselves in New Bremen, Ohio. We found one of the BEST museums that I have ever set foot in. With less than a 1/2 hour to spare, we squeezed a quick visit in. Anne collected our $3.00 admission fee and we had the time of our lives.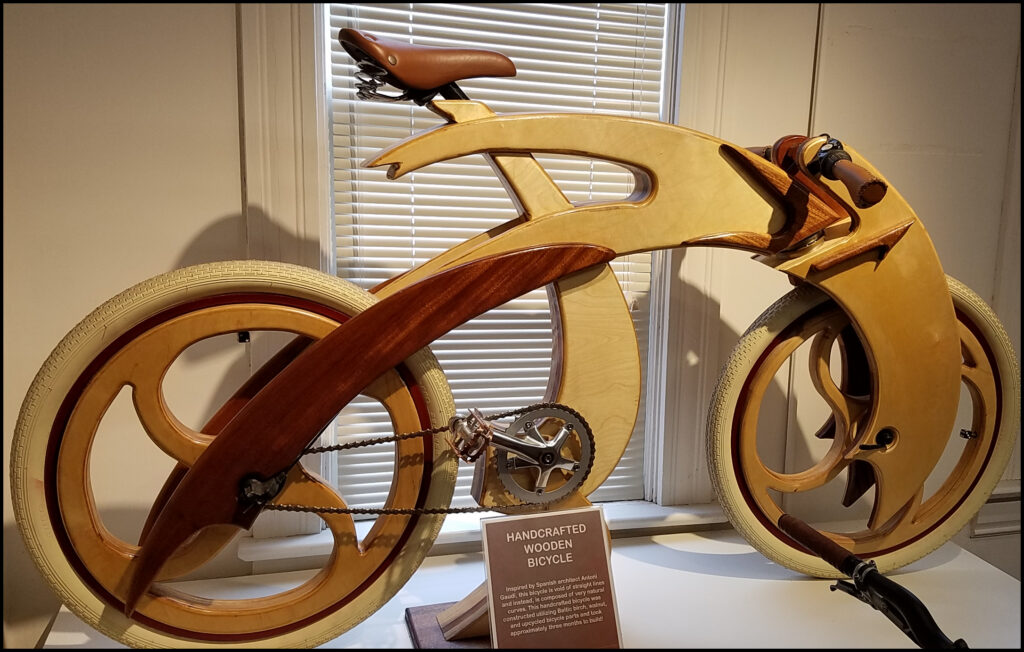 What You Need To Know Before Your Visit To The Bicycle Museum of America
Location: 7 W Monroe Street New Bremen, Ohio
Phone: 419.629.9249
Hours of Operation:
Monday-Friday 9 am – 5 pm
Saturday 10 am- 2 pm
Sunday Closed
As of 8/2019 Admission Fees were :
$3.oo per adult
$2.00 per senior 60+
$1.00 per student
Children 5 and under FREE
With three floors featuring the history of the bicycle, every penny that you spent on admission will be well spent.
Bicycles Of All Types Are On Display
In this museum, you will find hundreds of bicycles on display. Your self guided tour through this fun museum will be sure to bring smiles to your face.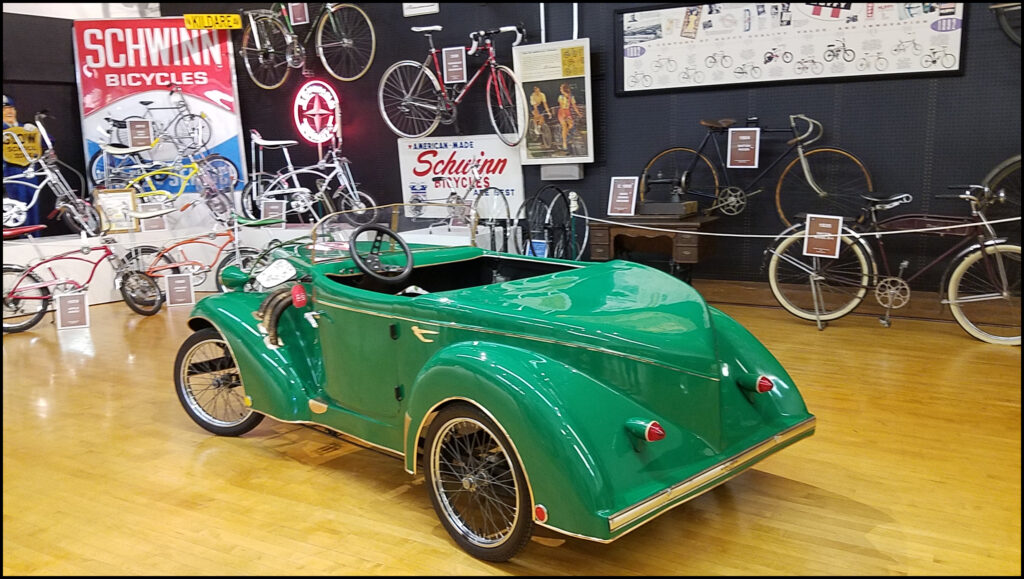 The best part of this visit, was riding this bicycle with Cindy of Traveling Adventures of a Farm Girl.
Pee-Wee Herman & Robin Williams Bicycle Collections
Fans of Pee-Wee Herman will also be impressed. I loved all that this museum had to offer. It seemed like things were more fun around every single corner. There were bicycles from Robin William's collection as well. Take a peek!
The first bicycles that were produced looked horrific to me. They were rough and I'm not sure how anyone could ride them.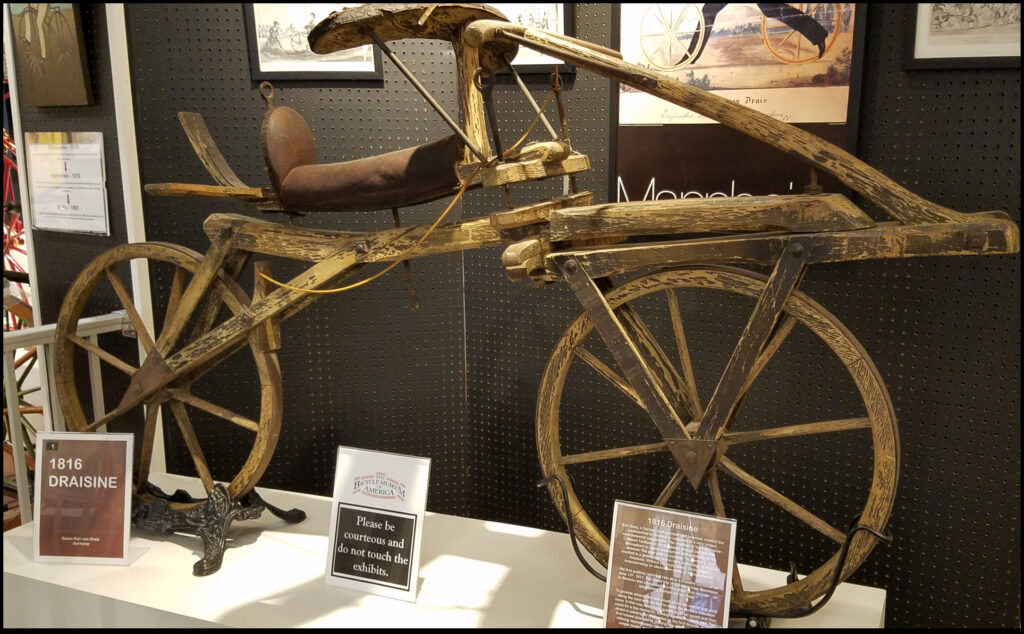 Remember the banana seat bicycle? They had several of them in the museum. I took note, as I had always wanted a bicycle with a banana seat as a child. Instead, I had the blue handled 10-speed bicycle that I rode on a gravel road. Yes, you read that correctly.
Childhood Memories at The Bicycle Museum of America
There were so many memories of my childhood in this museum. How I wished we would have had more time to spare. I'd love a return visit, as there was so much to see! The streetscape looked charming and the restaurants nearby smelled really, really good! From the free parking to easy access, the Bicycle Museum of America is a MUST see!
"Like" The Facebook page for The Bicycle Musem of America to stay in the loop for museum happenings.
More Museums To Spark Your Curiosity:
Take Flight Over Ottumwa At The Airpower Museum
Travel Back In Time In Richmond Indiana
Emmet County Historical Society Museum Complex: Estherville, Iowa
The following two tabs change content below.
SaraB
Sara is a travel enthusiast that resides in North Iowa. You can find her traveling where the plane, train, ship, or car will go. Are you looking to take a road trip? Sara has solutions for you!