Hilton Garden Inn Las Vegas Strip South With Tips On Getting Around The Strip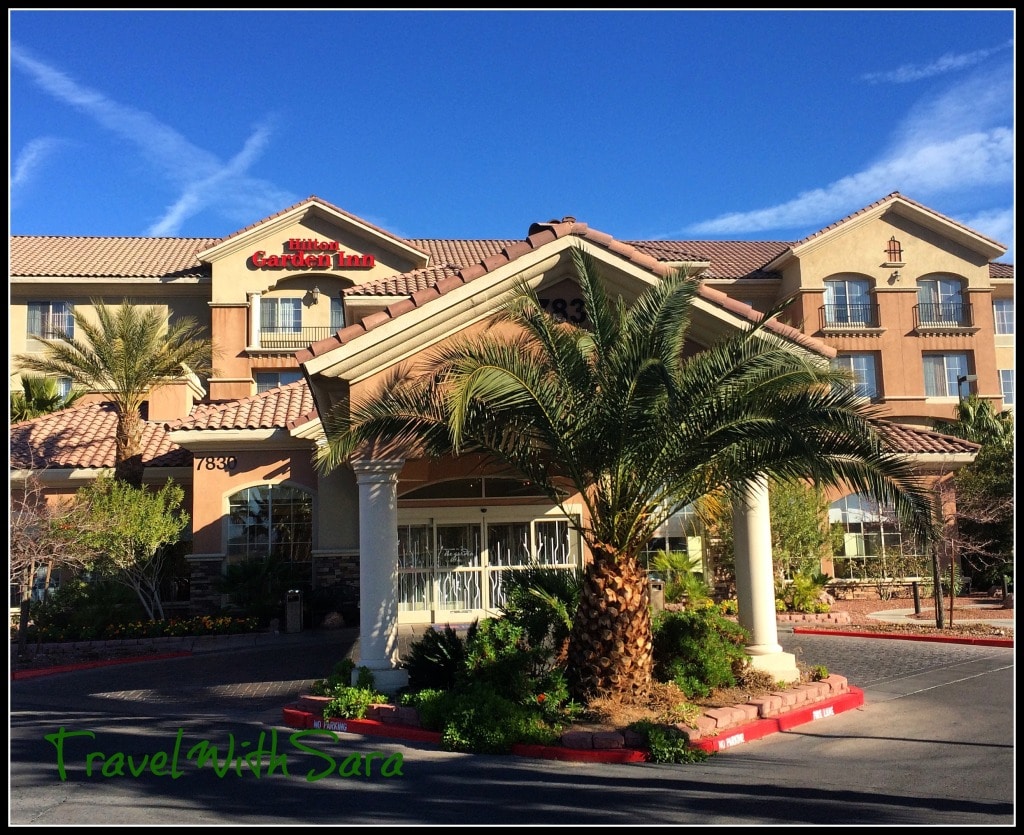 I recently visited Las Vegas, Nevada and have to admit that I was skeptical as to the location of the hotel I had booked. I was attending an event at The Paris, which is located on The Strip in Las Vegas. This hotel had some excellent reviews, but I was still cautious. I can tell you that the reviews are real and this hotel was a great place to stay while in Las Vegas, Nevada.
The swimming pool and grounds were very inviting and tropical at The Hilton Garden Inn Las Vegas Strip South.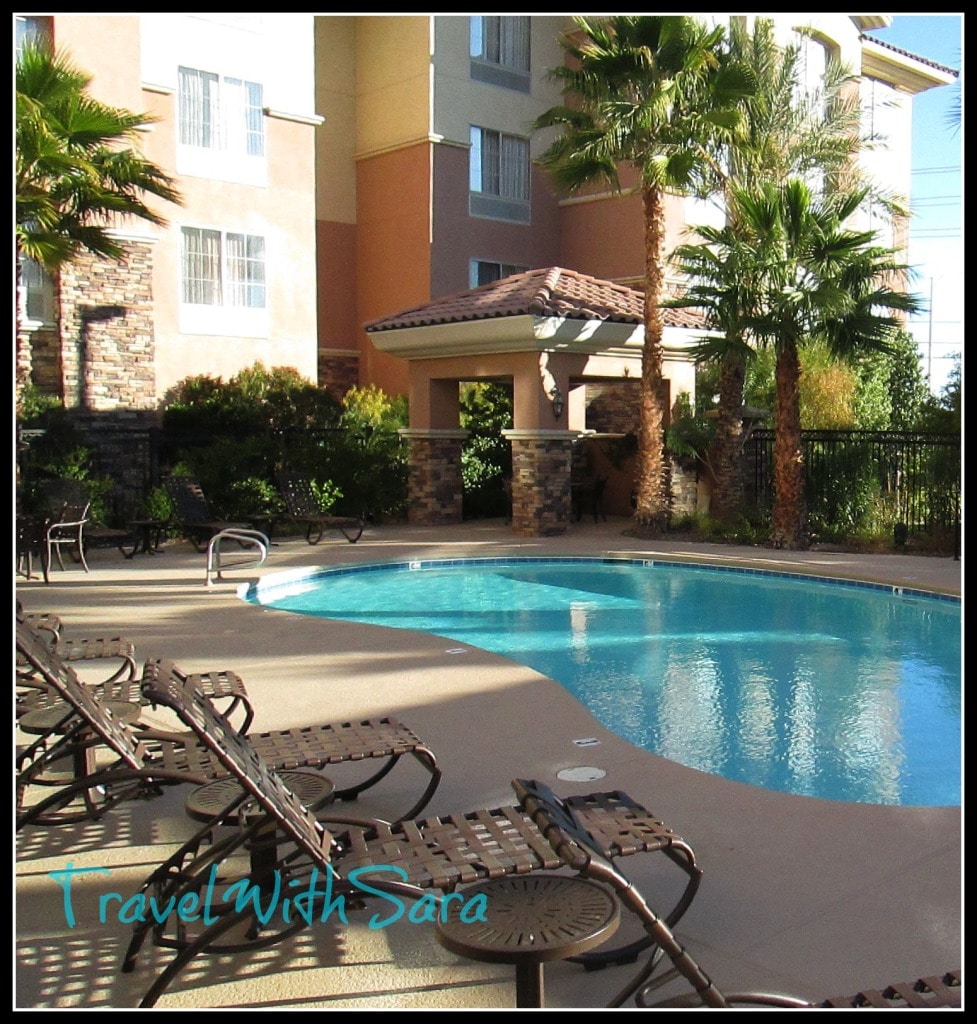 I found the staff to be extremely helpful, as they were friendly and eager to provide service. There was a 21st Century exercise room on site, as well as a business center where you can print out boarding passes and the like.
A fresh, hot breakfast was available every morning featuring eggs, bacon, sausage, pancakes and just about anything else you can imagine. There is free transportation to take you to/from the airport, as well as to Mandalay Bay; which is located on the South end of the Strip. Transportation leaves on the 1/2 hour, but it's important to let the front desk know where you are headed. This way, the front desk person can alert the driver that he will have passengers on the 1/2 hour and where he will be going. It's also important to remember to keep a couple dollar bills on hand, to tip your driver.
The free transportation to the Strip takes you to a parking area at Mandalay Bay and it's important to take note that you will need to call for a return trip to your hotel. The bus will pick you up at a quarter after the hour, so plan your schedule around your pickup time. If you are headed further down the strip than Mandalay Bay, you can walk the Strip or take the free tram to Excalibur. To get to the free tram, go up the escalators, and follow the walkway along the shops and you will see signs to the free tram. It's important to take note, these trams start at different times of the morning, depending on the traffic on the Strip. On one day, my particular event started at 9 a.m. and the tram did not start running until then. I ended up making the 30 minute walk to my destination, but it all worked out.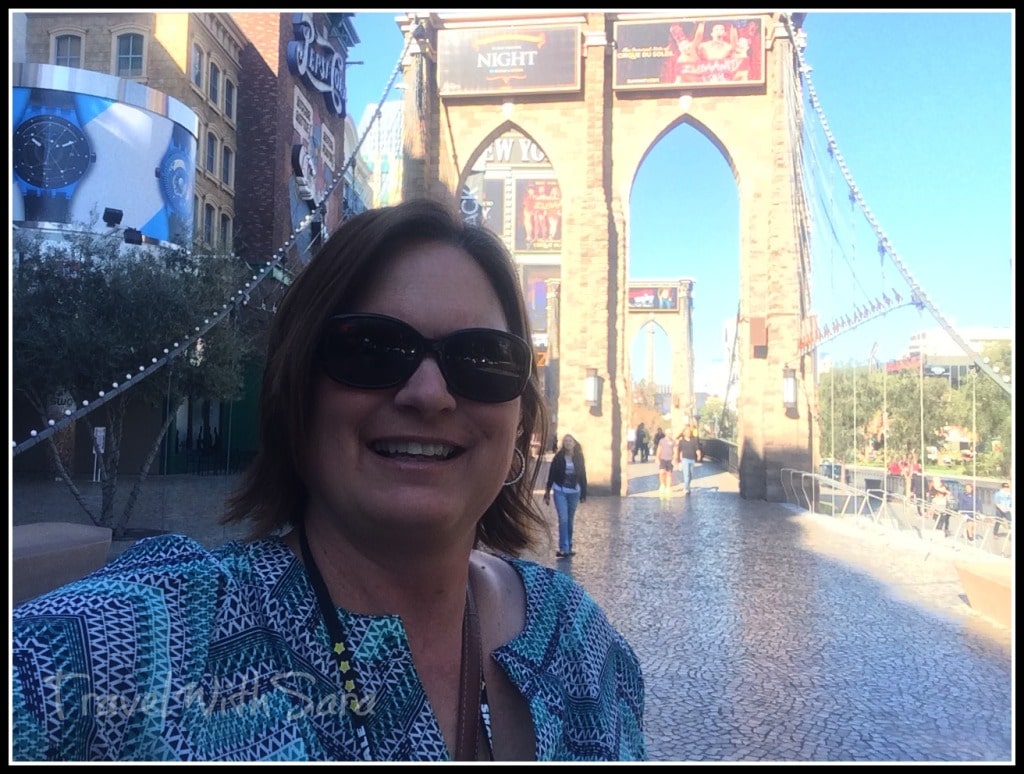 After a long day on the Strip I was ready to head back to call it a night at The Hilton Garden Inn Las Vegas Strip South. A cozy, quiet room awaited me and I knew I also had reliable internet service, which is very important to me. If you want to be able to step away from the crazy, madness of the Las Vegas Strip, this hotel is great for you while staying in Las Vegas. With reliable free transportation to the Las Vegas Strip, this hotel is a winner with me!
*Note: I paid for my own lodging and this review represents my opinions and no one else's.
The following two tabs change content below.
SaraB
Sara is a travel enthusiast that resides in North Iowa. You can find her traveling where the plane, train, ship, or car will go. Are you looking to take a road trip? Sara has solutions for you!