The Best Foodie Experiences In Shipshewana, Indiana
The best places to eat in Shipshewana, Indiana, are fun and memorable. I recently had an opportunity to experience all that Shipshewana has to offer for the Christmas season.

*Thank you to Visit Shipshewana for hosting me. As always, the opinions here are mine and nobody else's.

The holiday lights were a memorable experience, but the food has continued to hang over my head. Here's a small sampling of what you can taste while in Shipshewana. The tasty meals are endless when you find the best places to eat in Shipshewana, Indiana.
Indulge at Shawna Rae's Bakery and Cafe
Shawna Rae's Bakery and Cafe offers home-cooked food that you will want over and over. Her baked goods sell out quickly. I am not a fan of mac 'n cheese and thanks to Shawna Rae, I now am.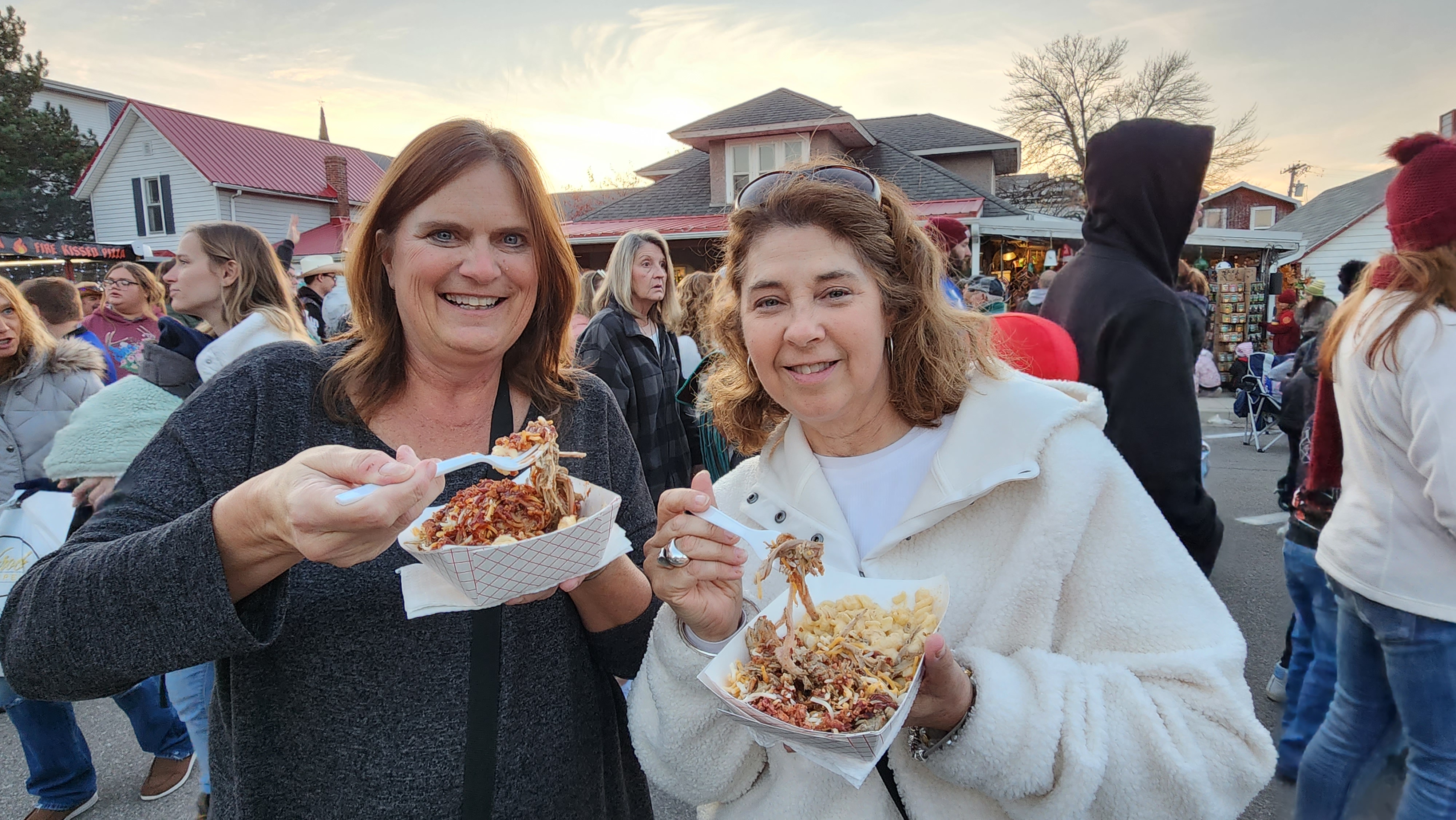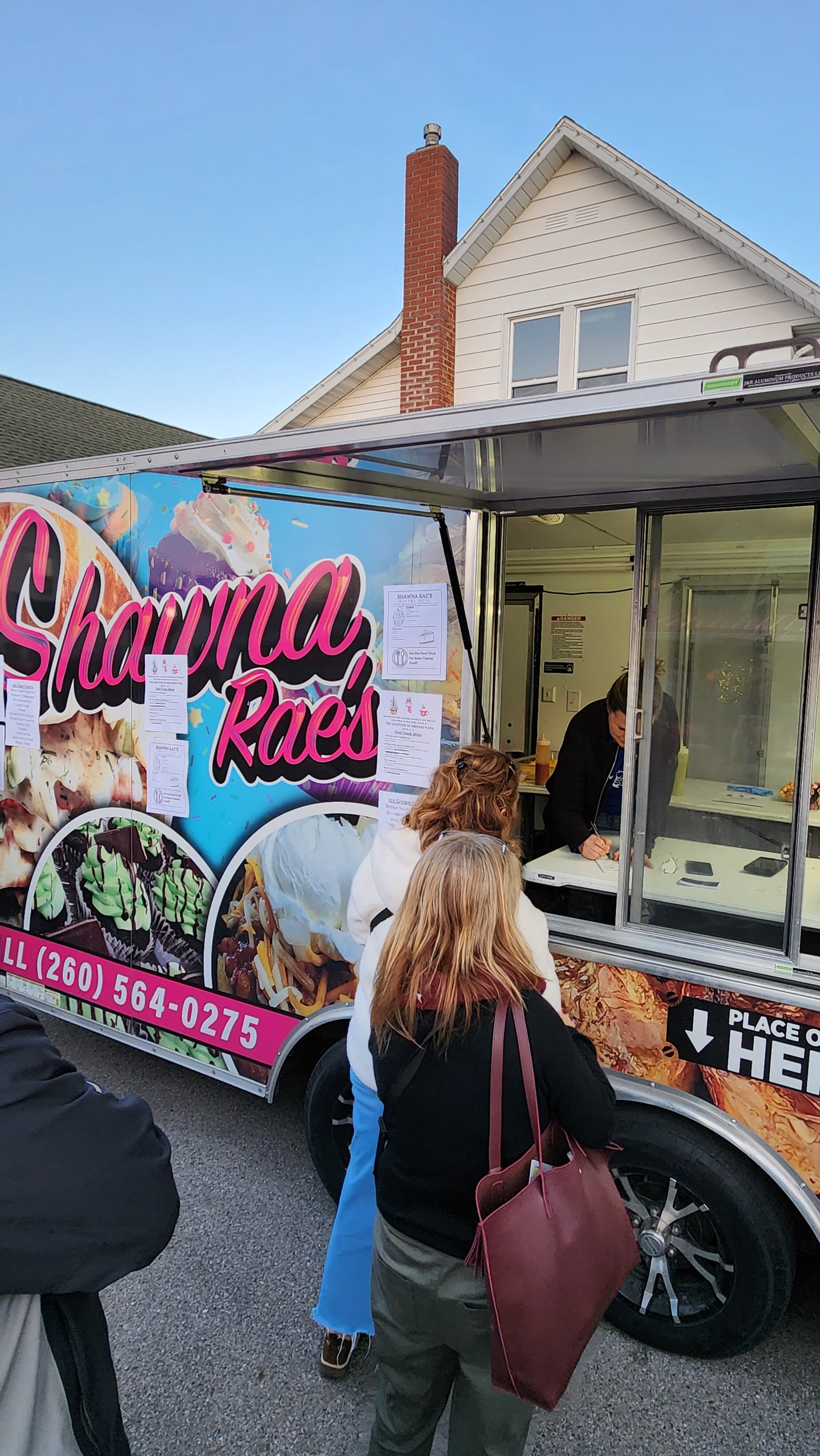 The tasty pulled pork mac 'n cheese quickly made me a fan. Her food truck is popular across the state of Indiana, as well as her brick and mortar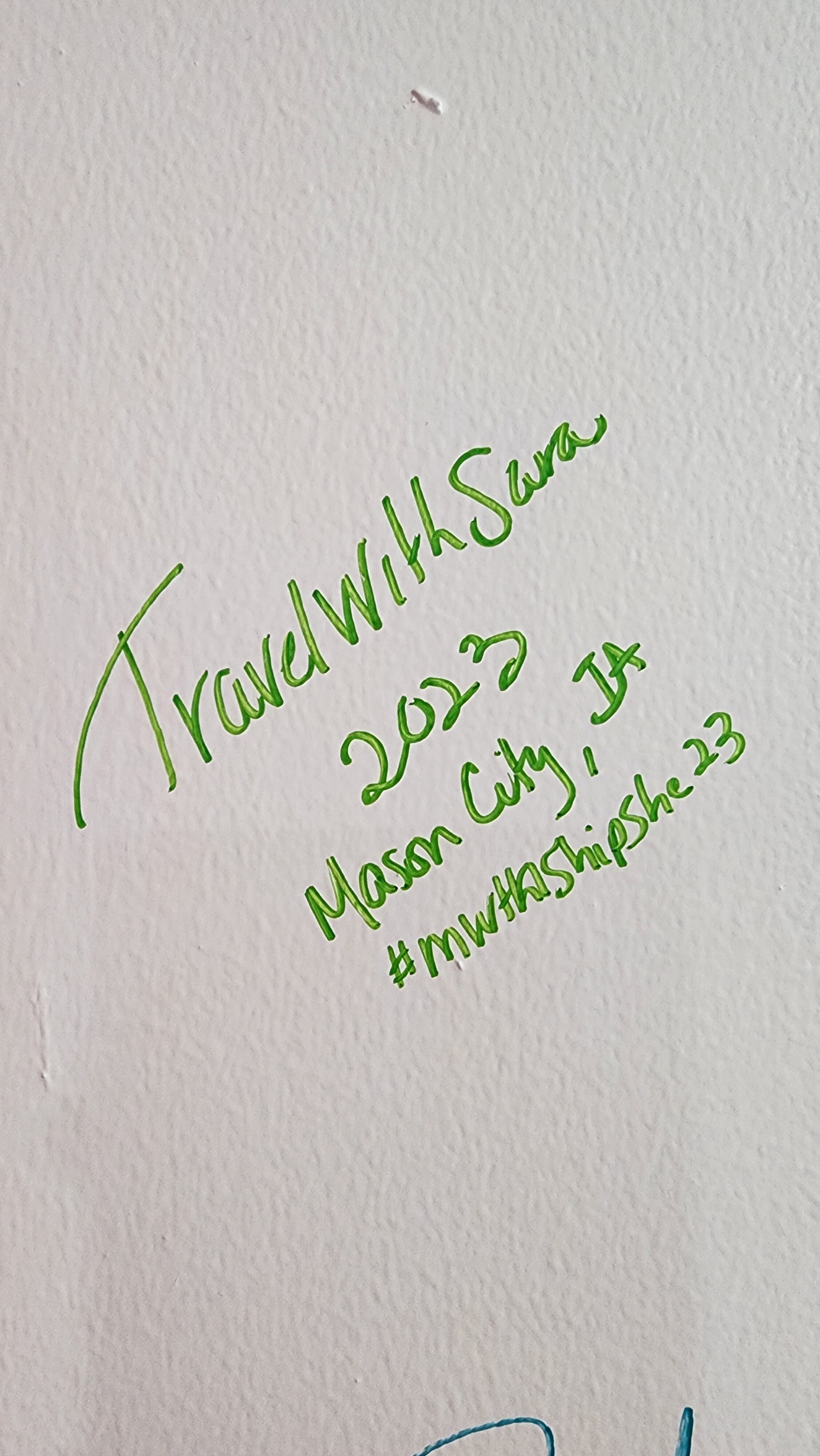 restaurant in Shipshewana. Be sure to sign the wall inside Shawna Rae's Bakery and Cafe in Shipshewana. And then there are cheesy potatoes- need I say more?
Tip: Visit early in the day to purchase your baked goods of choice.
Blue Gate Restaurant & Bakery
The Blue Gate Restaurant & Bakery features home-cooked meals. The daily features change and include Amish beef and noodles, homestyle meatloaf, a two-piece chicken dinner, roast smoked ham, fish fry Friday, and a roasted turkey dinner. I had the pleasure of dining with Mel and June Riegsecker, founders of the Blue Gate Properties.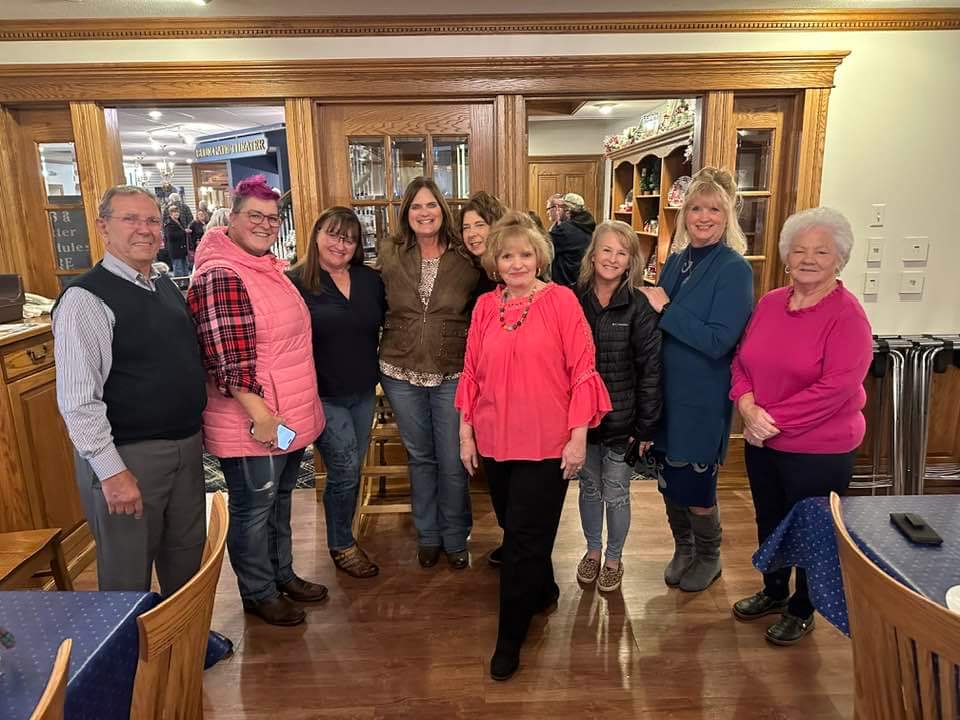 The bakery is very busy toward the end of the day. Plan to grab your favorite pies and pastries early on in the day to avoid a long wait. Tip: Order the buffet. You can has as many slices of pie, noodles, chicken, and all the fixings you wish.
Yoder's Homestyle Cooking

Yoder's Homestyle Cooking is located on an Amish farm. A highlight of this meal is the drive to get to this family homestead. The beautiful sites throughout the countryside are peaceful and offer a time to reflect on how wonderful life can be when you slow down. Brandy Gleason of Gleason Family Adventure enjoyed her meal.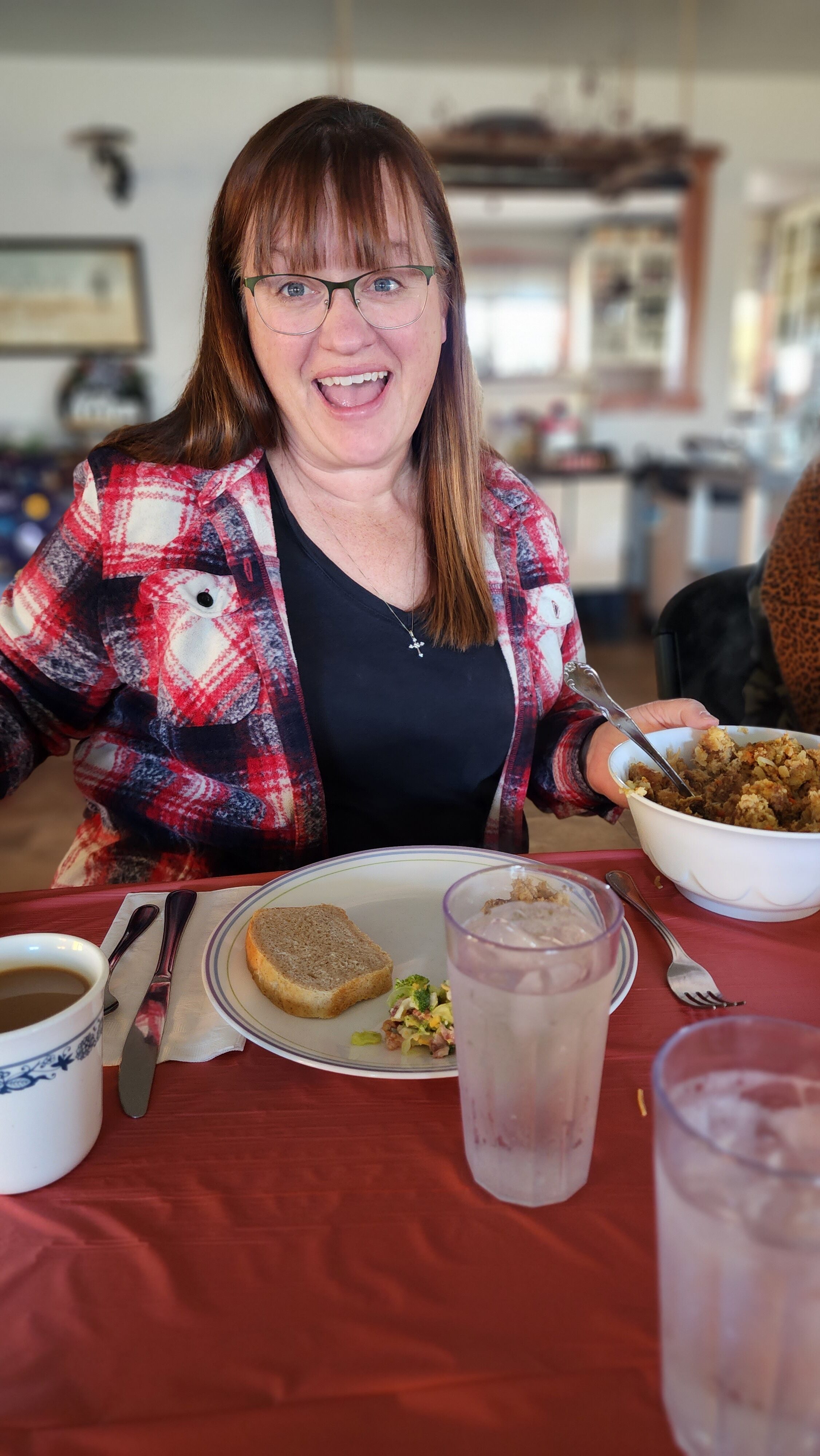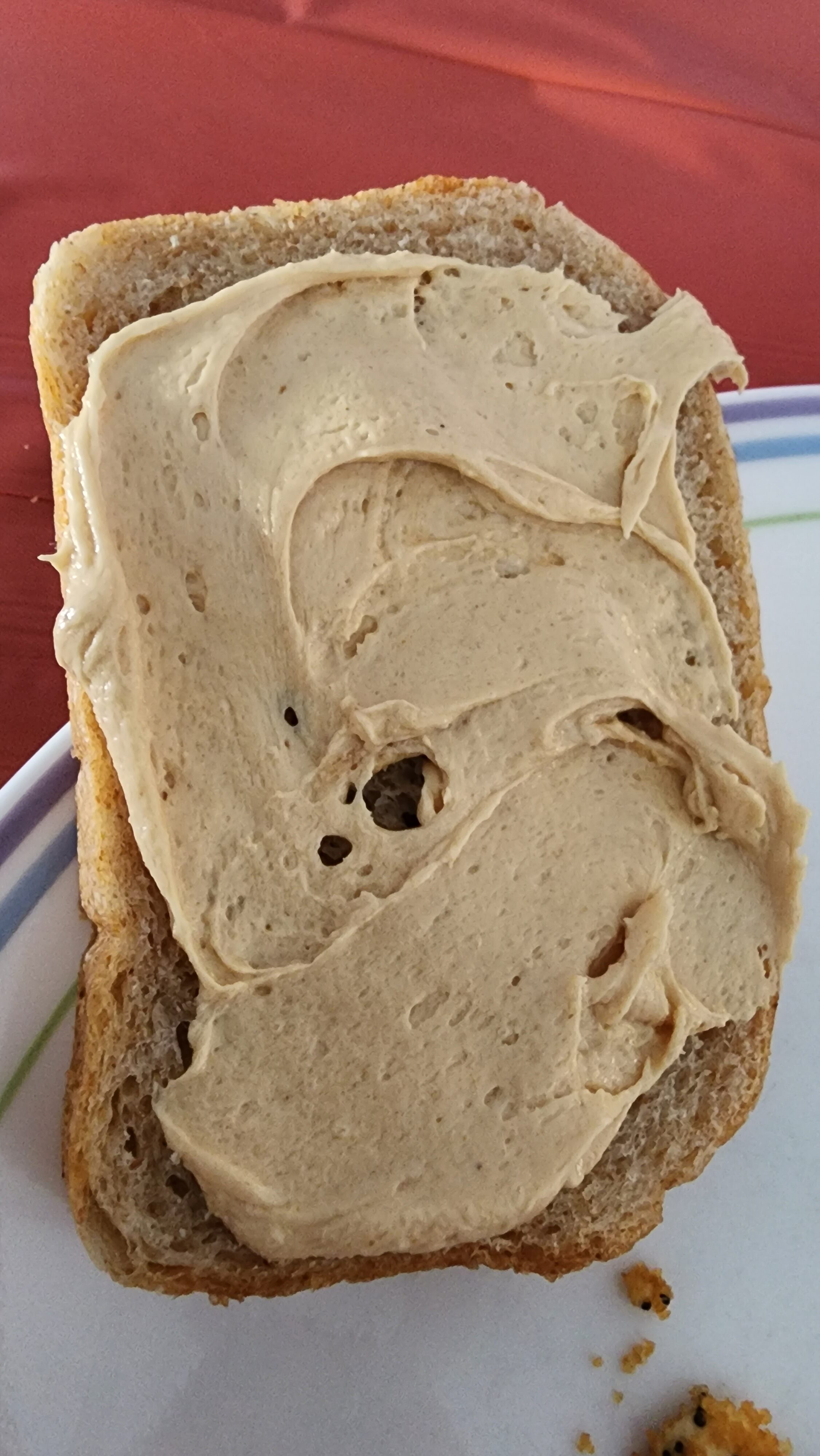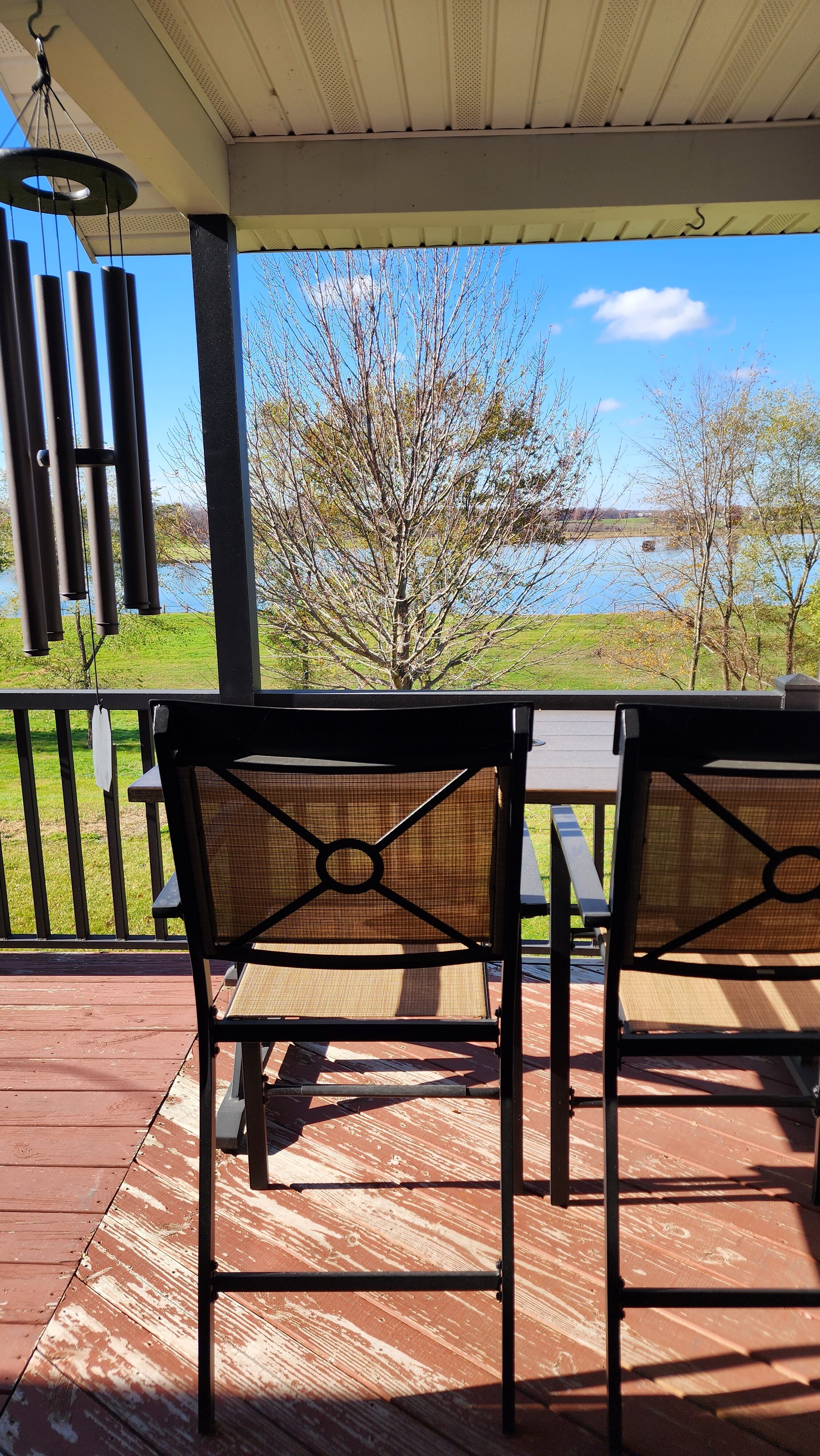 A typical meal at this home includes homemade noodles, fried chicken, stuffing, homemade bread accompanied by homemade peanut butter and jelly, and mashed potatoes. If you are interested in a cooking class, they are also offered. Tip: Reservations are needed (call 260-768-3078)- Make them early. If you are a small group, you will be seated with a larger group for a wonderful Amish meal.
Ben's Pretzels
Ben's Pretzels started in Shipshewana, Indiana. Today it is a franchise with more than 150 locations in 12 states. I had the opportunity to participate in a pretzel making class with a few friends. It was a fun way to learn how to make a pretzel and I now appreciate all it takes to make a pretzel.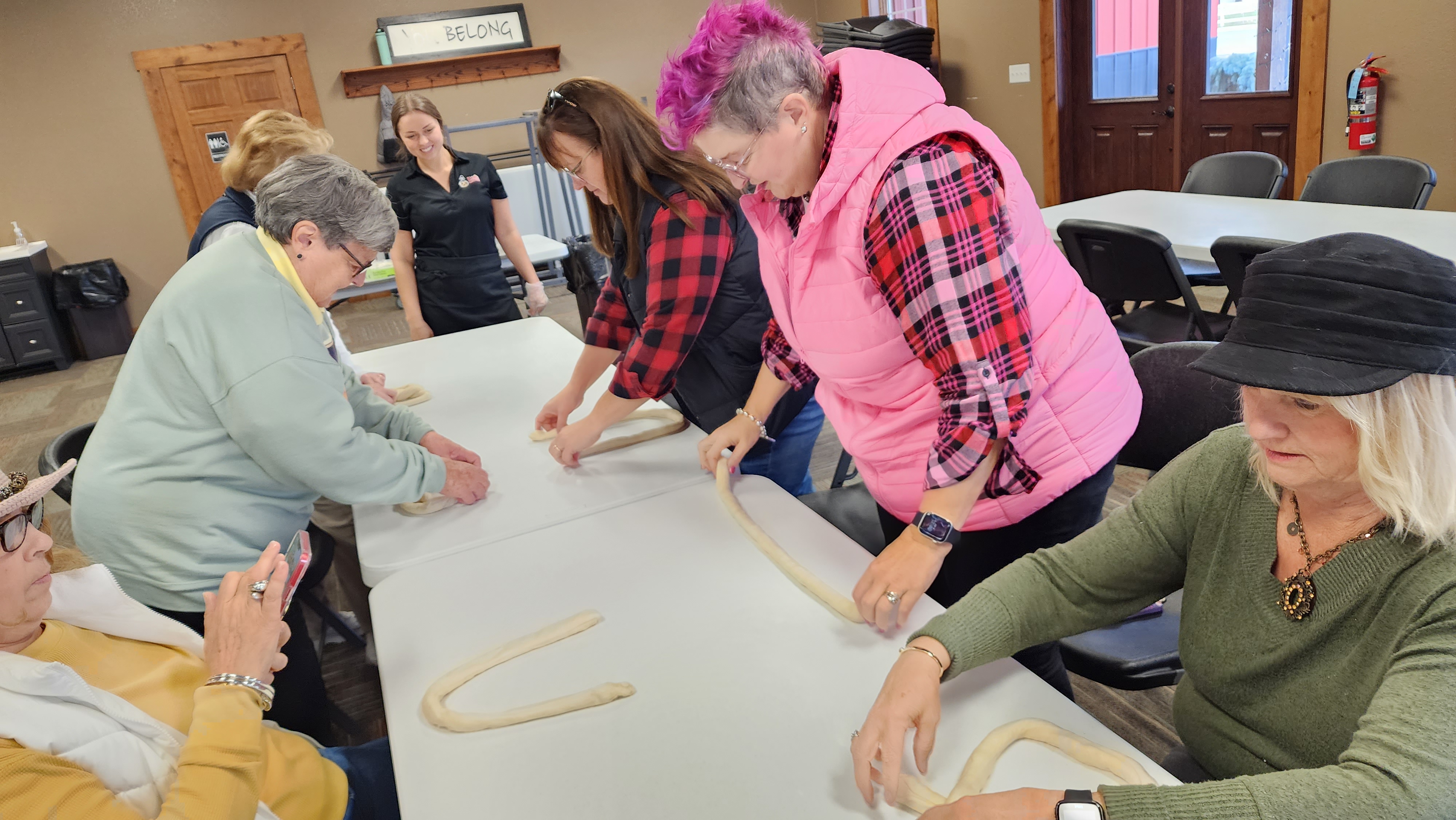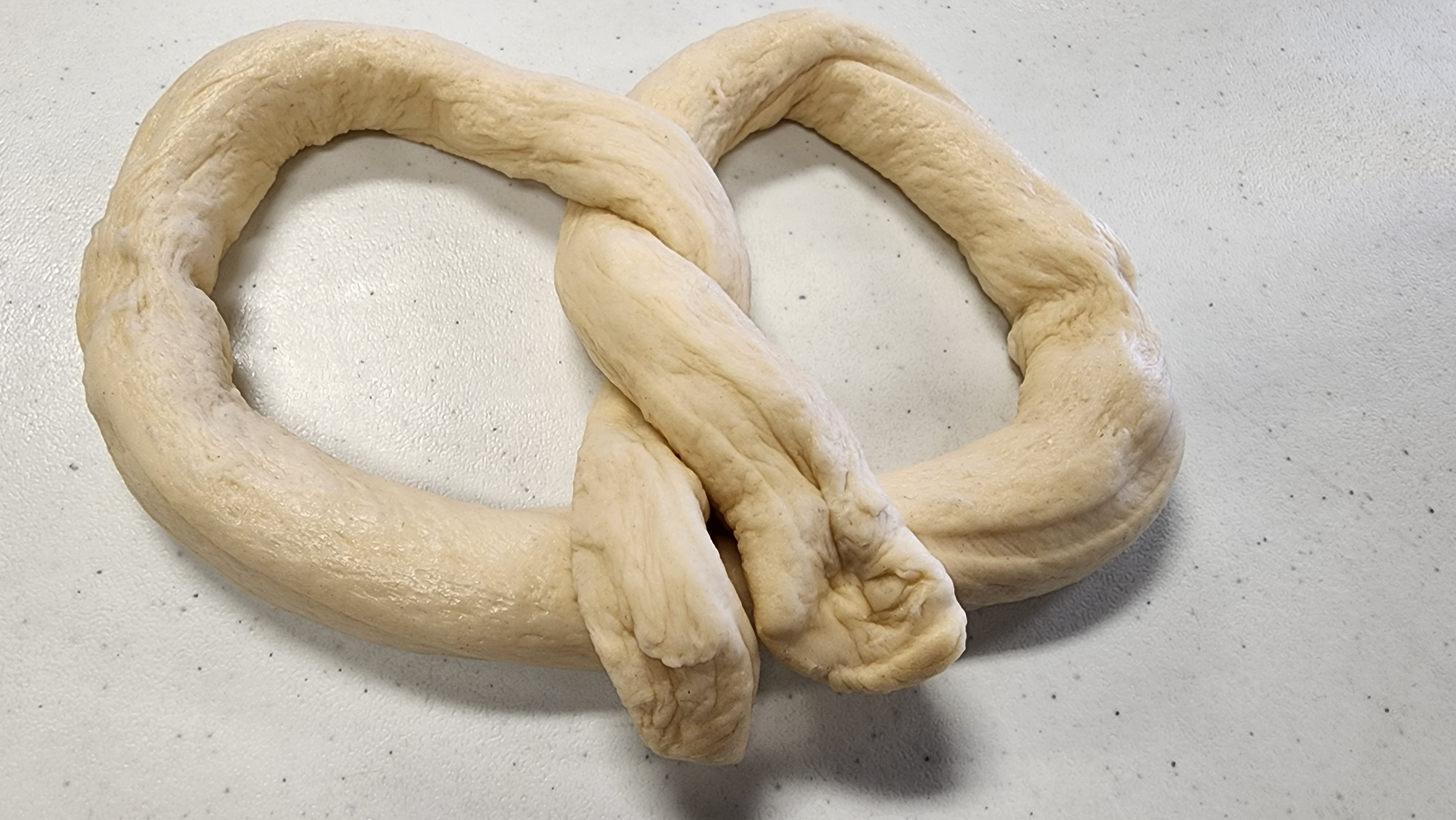 The original jumbo pretzel was a successful creation. My lunch consisted of one of the best sandwiches I have had in quite sometime. I ordered the Hawaiian pocket sandwich, a limited time addition to the menu- and oh, so good!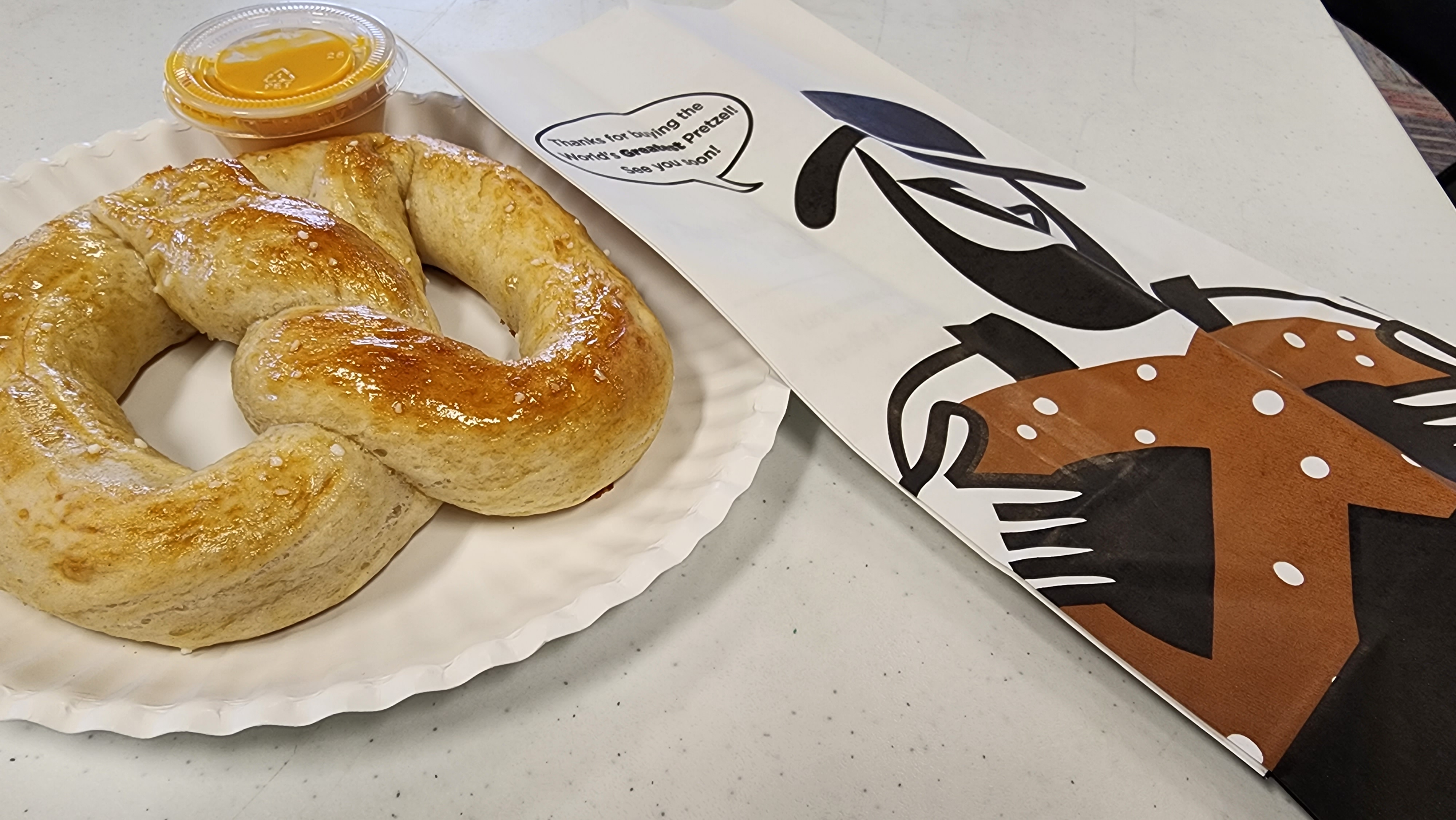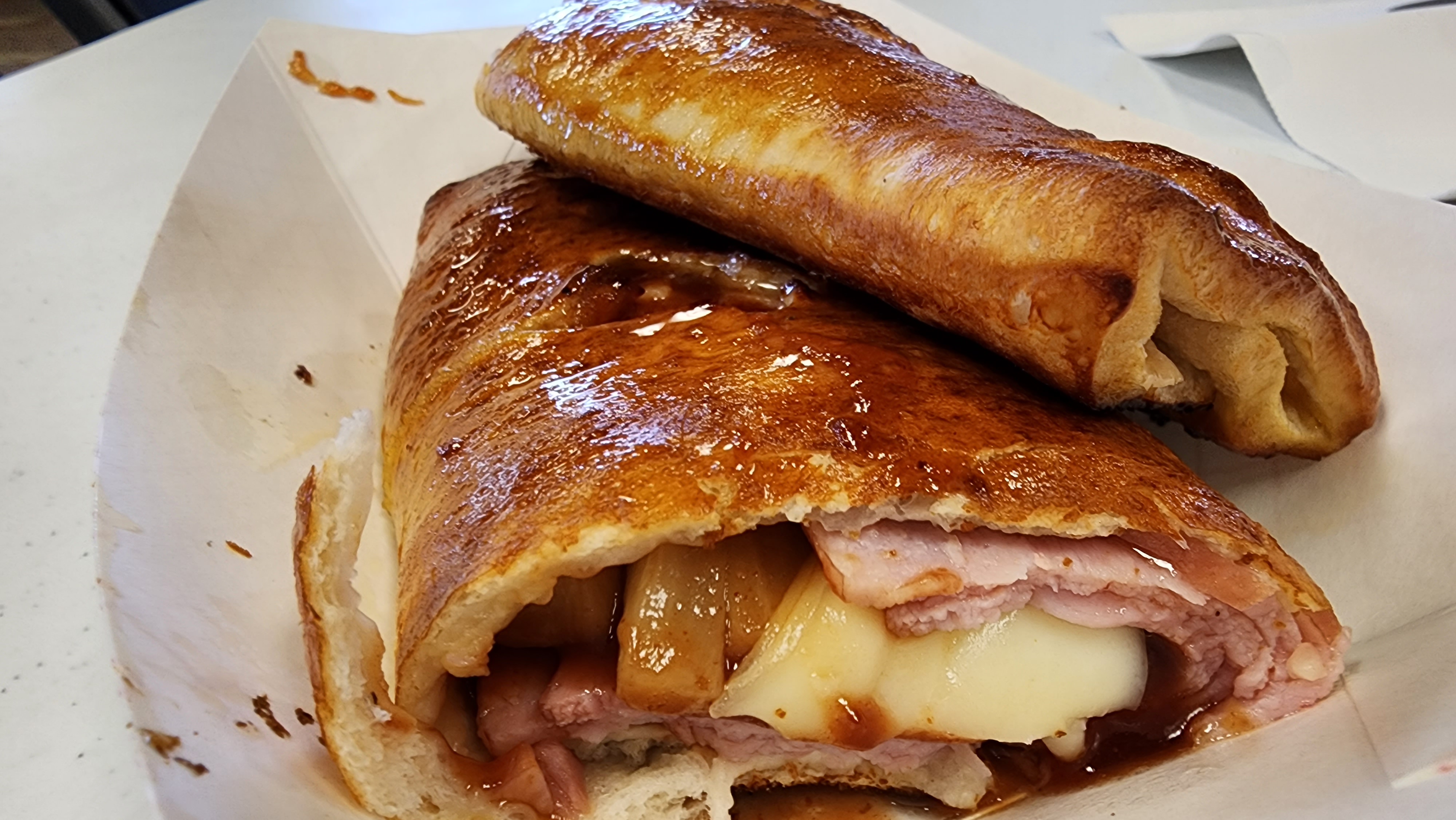 East of Chicago Pizza of Shipshewana

If you are looking for pizza, the East of Chicago Pizza of Shipshewana restaurant is a great choice. They do offer a buffet during the busy hours of the day. I indulged in a small pizza, as I visited mid-afternoon.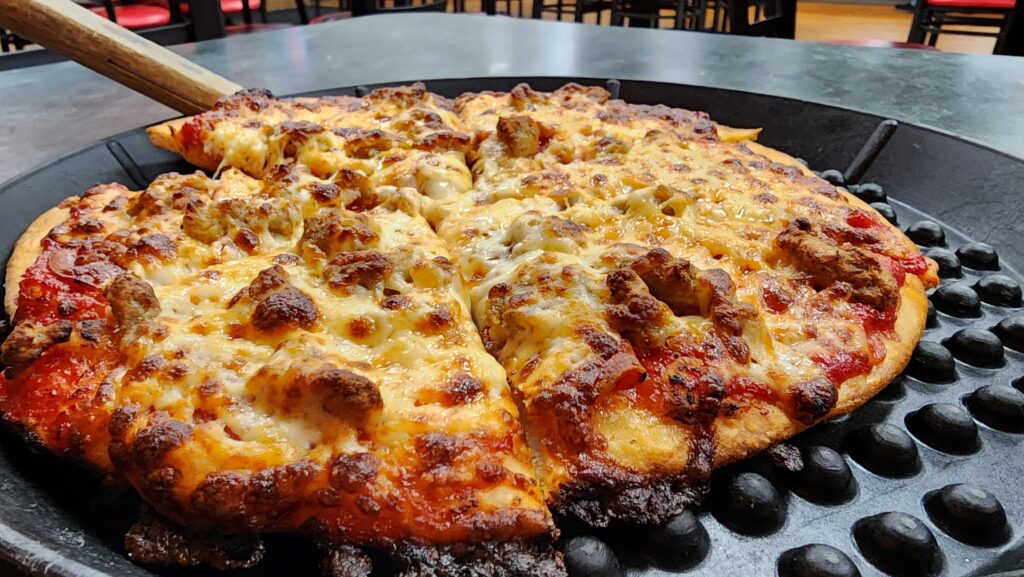 The pizza was served up hot, fast, and it was delicious. I added a side of garlic cheese bread to round out my meal.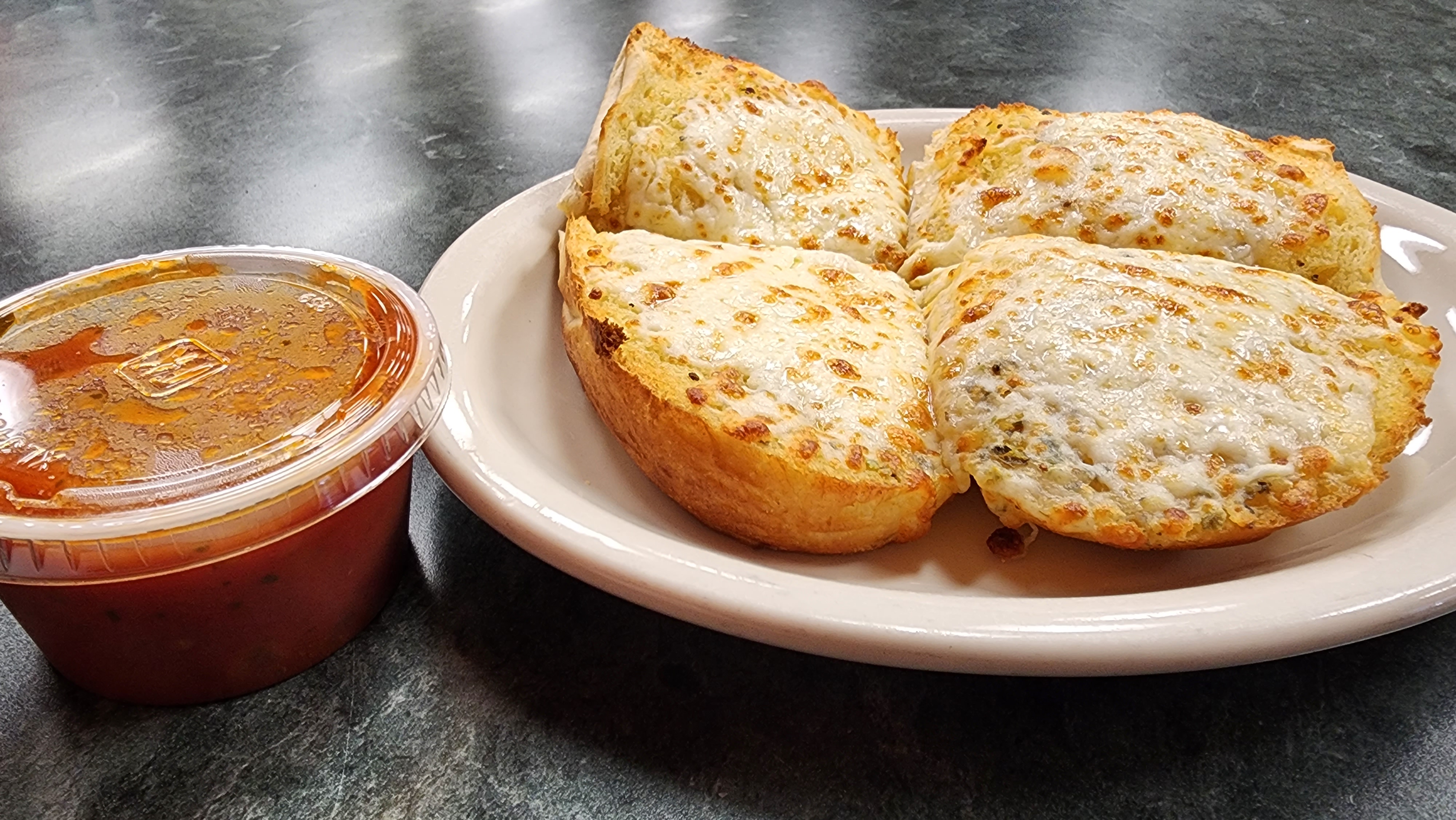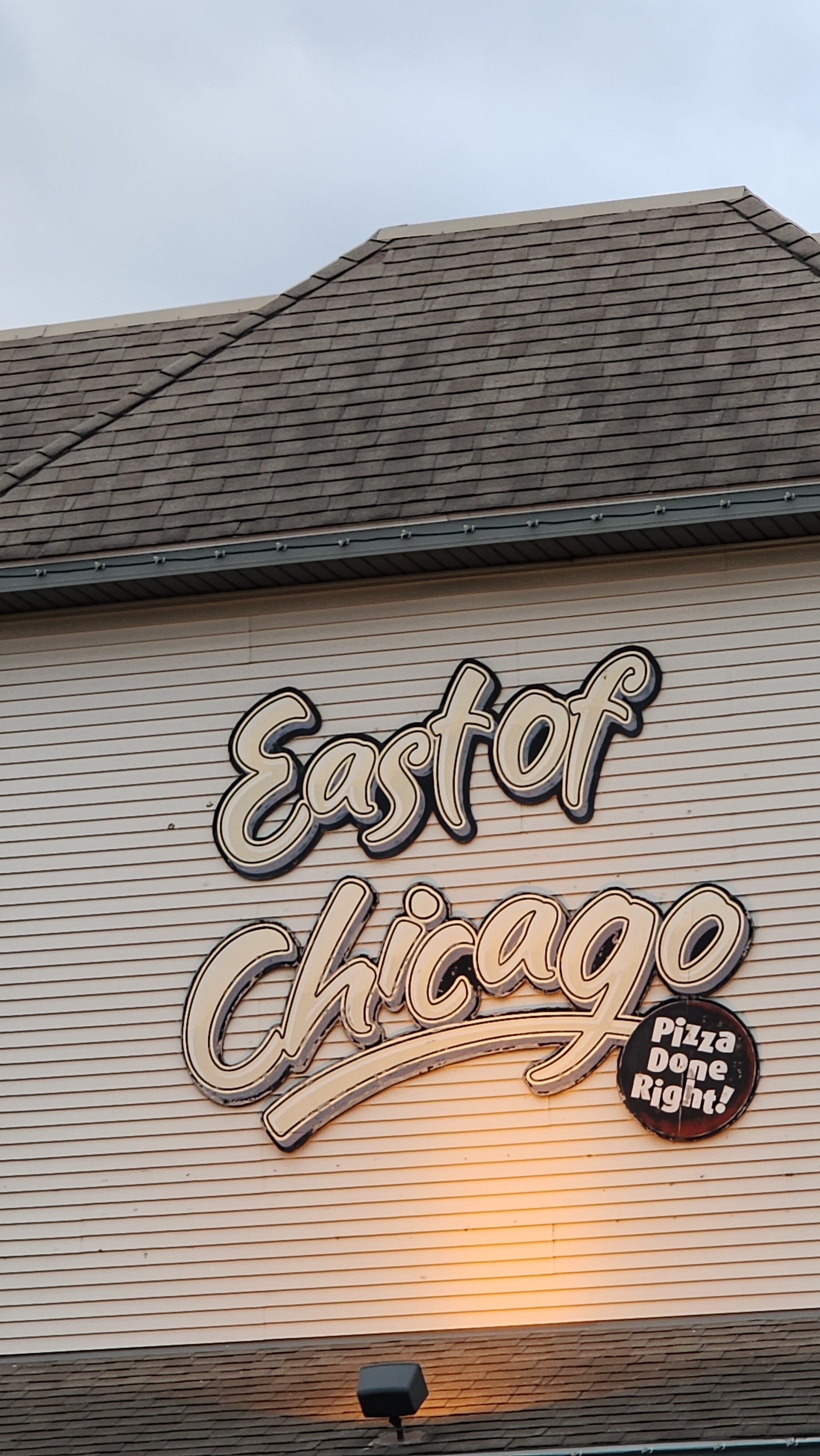 If you are looking for a simple, quick meal, this pizza restaurant has you covered.
Wana-Cup Restaurant
The Wana-Cup Restaurant in Shipshewana is a local hometown favorite. As I stepped inside, I was greeted with large tables of people dining together. I ordered a simple burger and fries.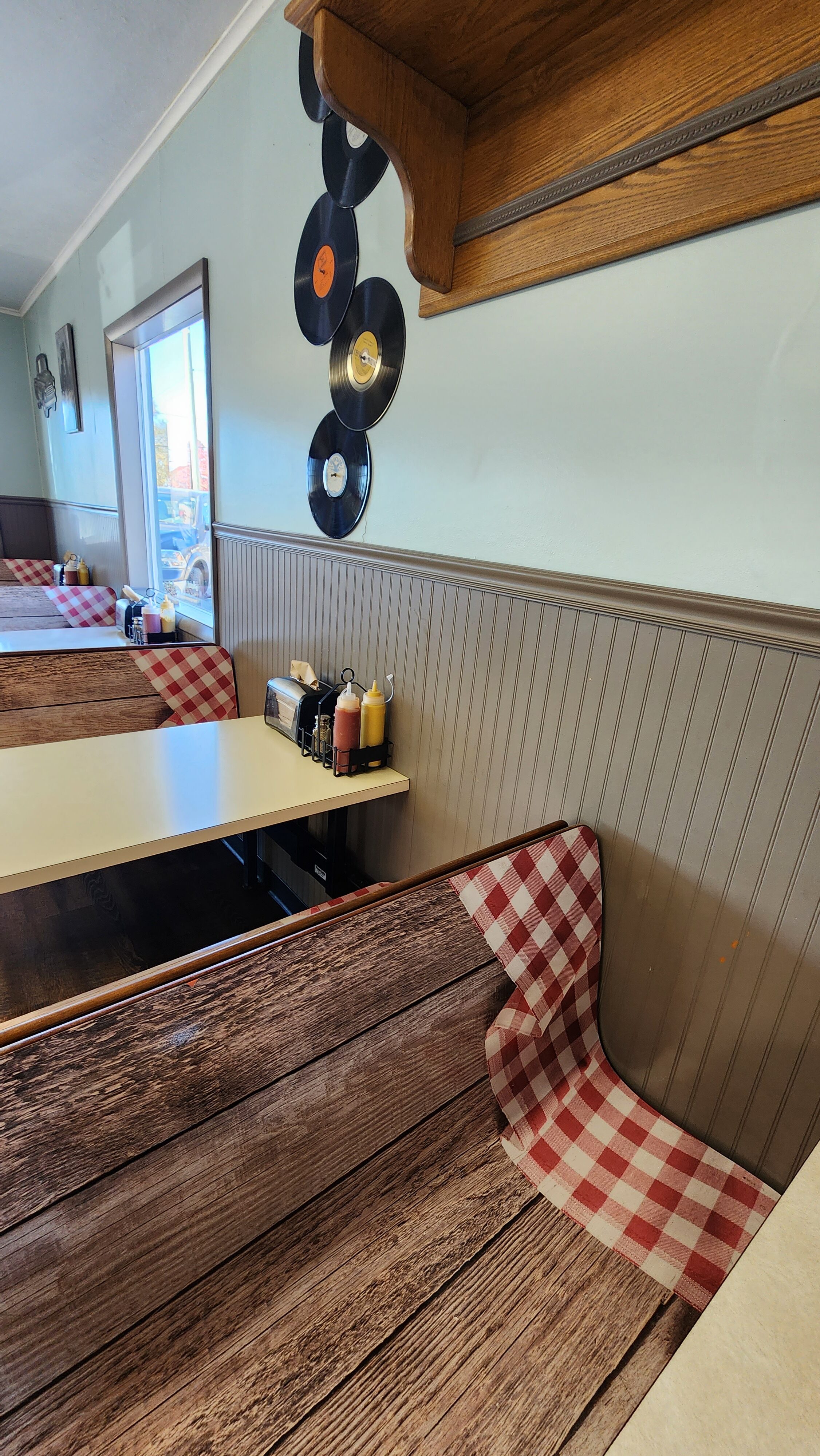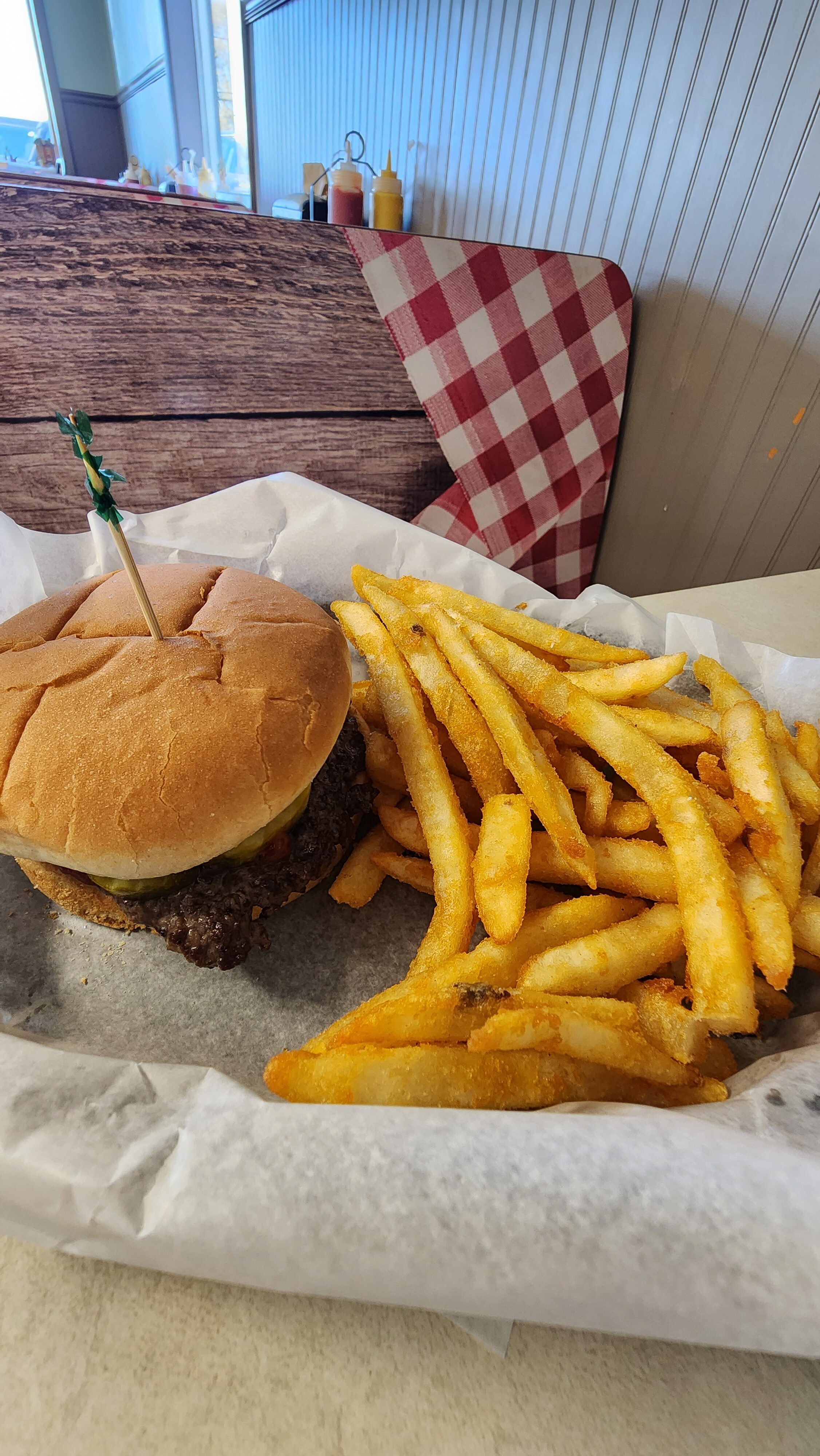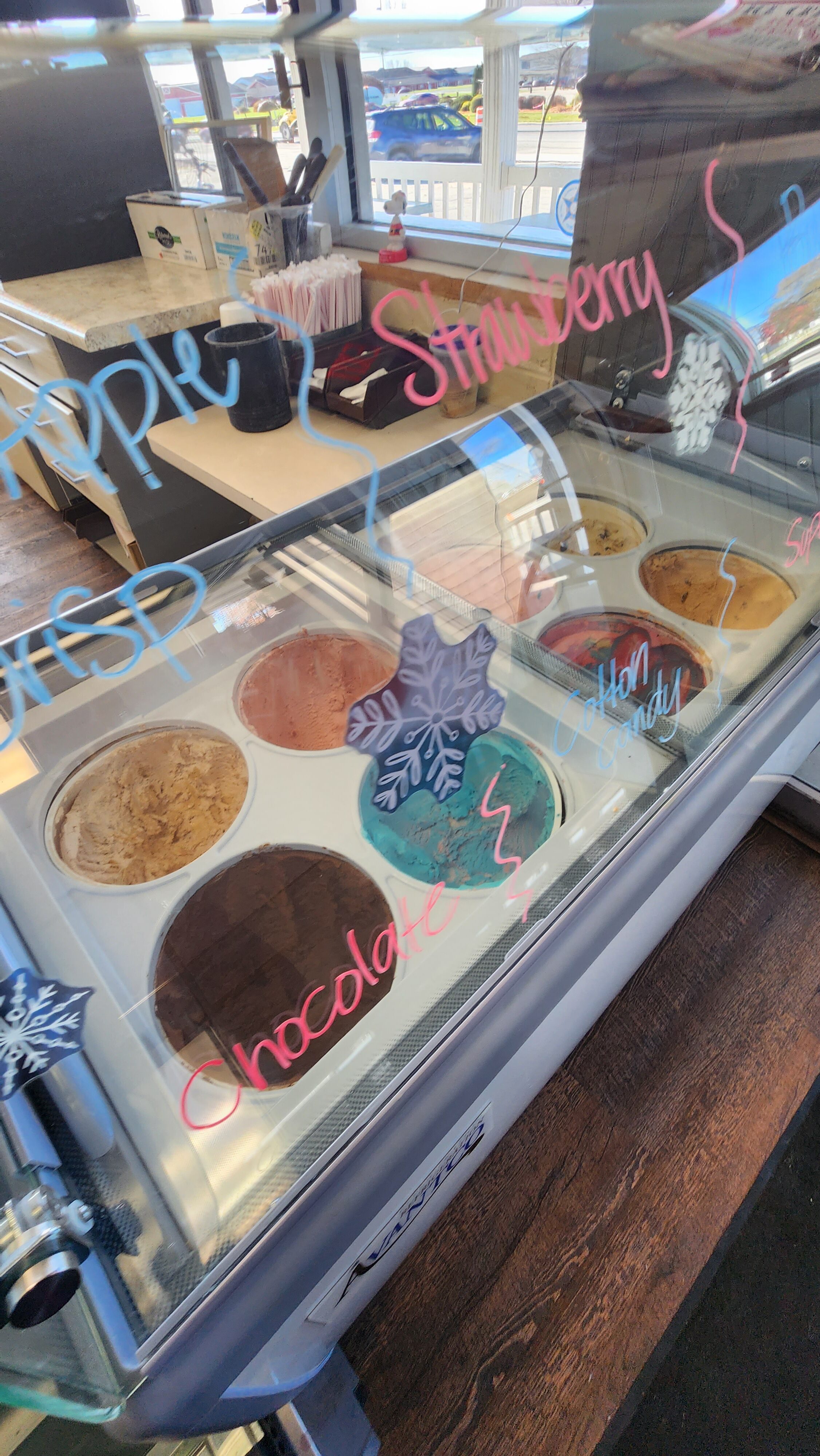 As I glanced around the room, I quickly learned that I should have considered the large pork tenderloin sandwich. In case you did not know, Indiana is known for it's tenderloin trail. The cozy feel at Wana-Cup quickly made me a fan.
Jo Jo's Pretzels
Jo Jo's Pretzels is in the famous Davis Mercantile in Shipshewana. You can order sandwiches pretzels, and ice cream. I had a cinnamon and sugar pretzel on my visit. It was fun to watch the employees make the pretzels. As I stood there, I quickly learned that it took 10 seconds for them to make one.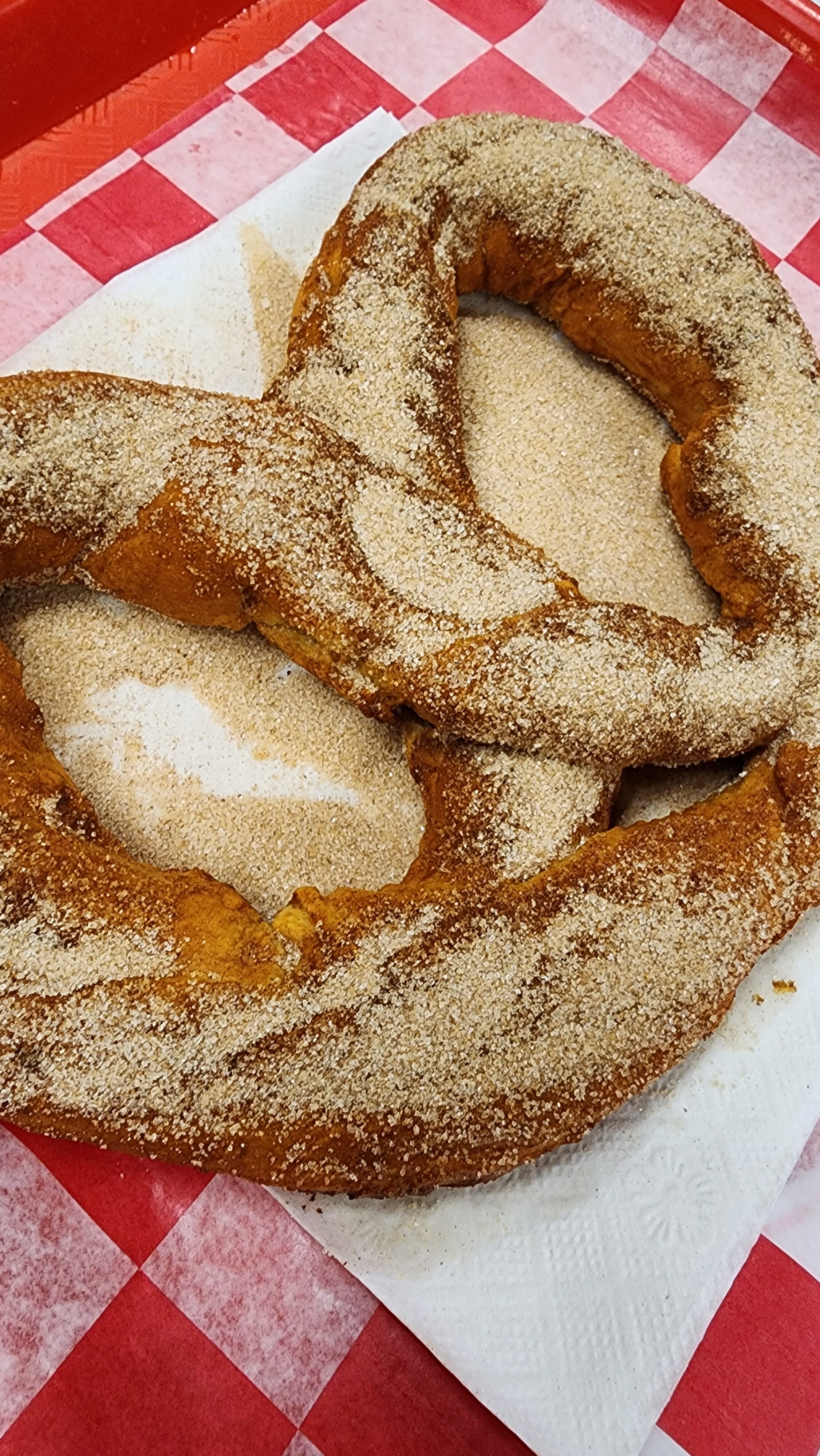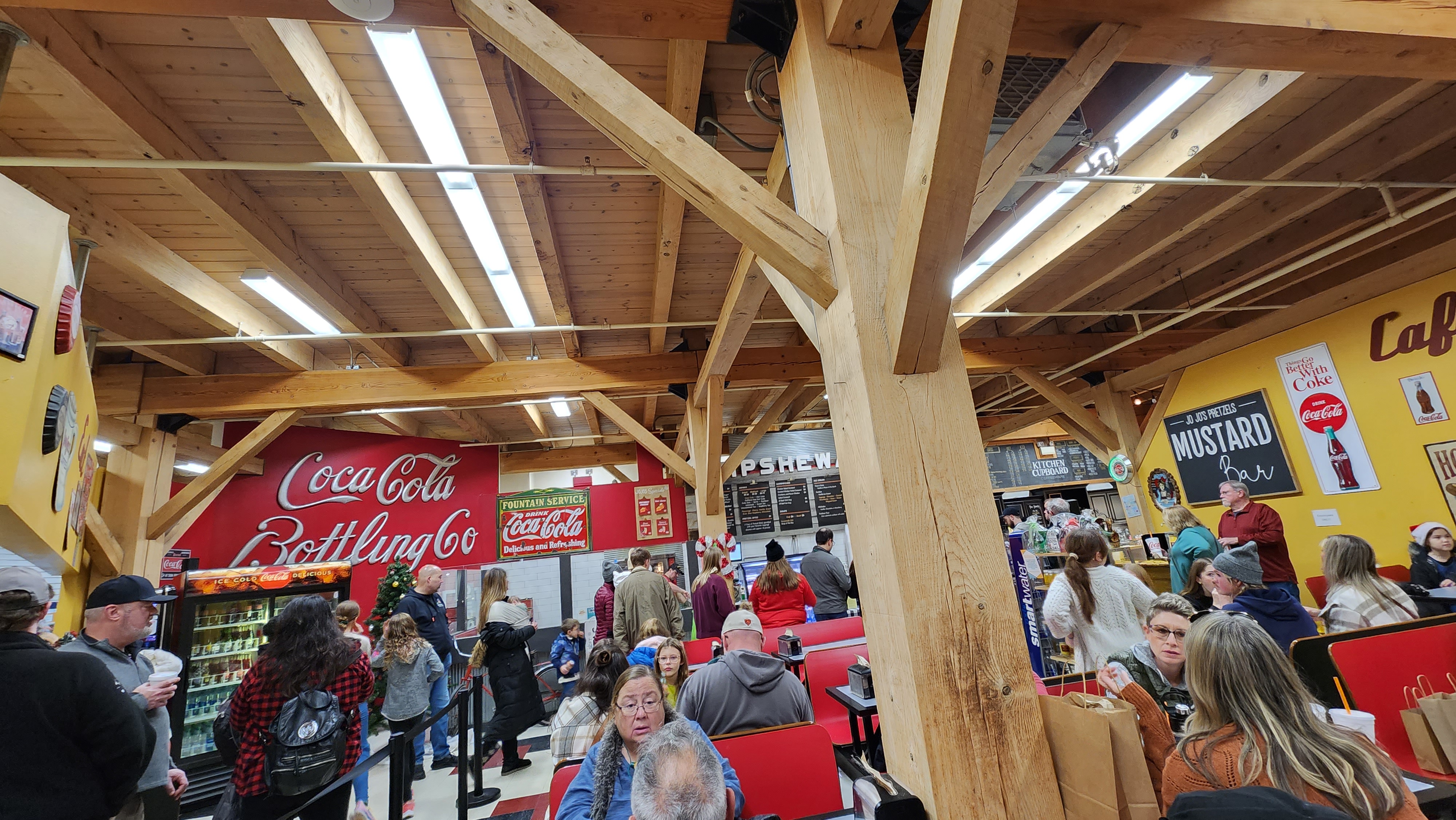 It was much faster than it had taken me in the pretzel making class I had participated in the day prior. This is a fun stop and one you will be talking about for a long time. In my opinion, the ONE thing you need to do when you visit the David Mercantile is order a pretzel from Jo Jo's!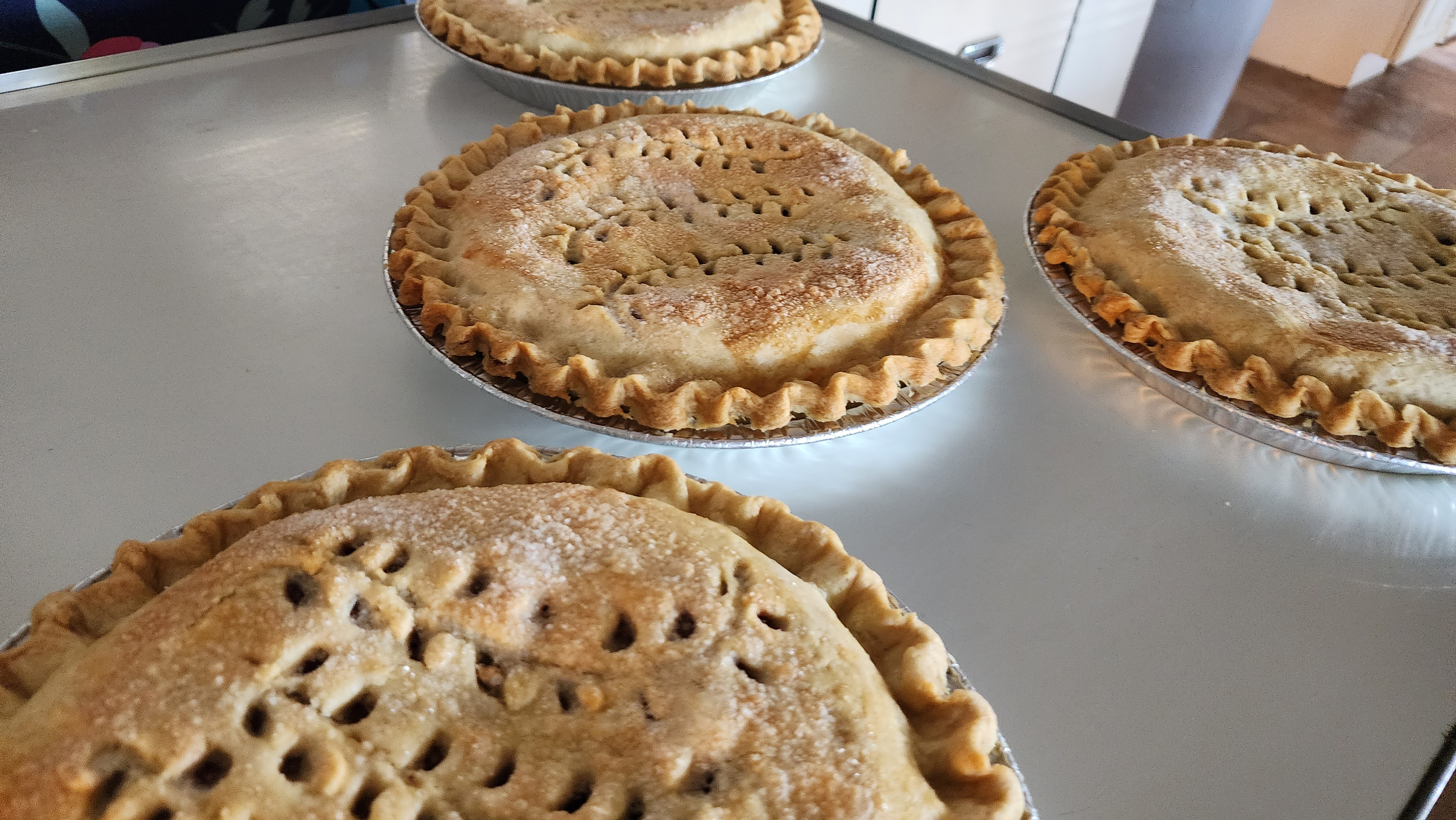 No matter what time of year you visit, you will find Shipshewana delightful. You will find the best places to eat in Shipshewana are all family-friendly. The food is a highlight of many places that I visit, but Shipshewana is special. There are not many places where I can say that I had the opportunity to have a homecooked meal every single day. No matter what time of year you visit Shipshewana, I can assure you – you will not leave hungry!
The following two tabs change content below.
SaraB
Sara is a travel enthusiast that resides in North Iowa. You can find her traveling where the plane, train, ship, or car will go. Are you looking to take a road trip? Sara has solutions for you!