Three Must See Attractions At Disney's Hollywood Studios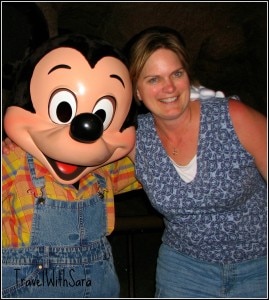 Walt Disney World Resort in Lake Buena Vista, Florida, is home to one of the most magical places on Earth. Disney's Hollywood Studios offers attractions that are guaranteed to bring a smile to your face. Here are three of my family's favorite attractions of Disney's Hollywood Studios located in the Walt Disney World Resort, in Lake Buena Vista, Florida.
The Great Movie Ride is a must experience. Anyone who visits Disney's Hollywood Studios, needs to experience The Great Movie Ride.The experience begins as soon as you enter the building where you board this attraction, as snippets of the movies that you will experience on The Great Movie Ride are playing.This is a handicap accessible attraction and offers 22 minutes of movie fun! Older adults will enjoy this, as will teens. Young kids may be frightened in a few of the dark scenes. Keep in mind that the line may appear long, yet 68 people fit into each car. As with many of the attractions at Disney's Hollywood Studios, several people can ride at once. From The Wizard of Oz to Alien, riders fill like they are part of the action part of these films.
Now, if you are traveling with teens or a roller coaster nut, Rockin' Roller coaster is a must experience! This is a fast, dark roller coaster. Once you take off, you are at full speed- 0-60 mph in 2.8 seconds, so it's a fast take off. Once you get into the car, you will want to be sure your personal belongings are not lose. Of course, Aerosmith tunes will be blasting in your ears as you take to the Fast Lane in Disney's Hollywood Studios. Riders must be 48″tall and ride swap is available. If you have a young child that is not tall enough to ride, or doesn't want to ride, ask an attendant at the attraction for instructions for ride swap. Once one rider exits the ride, the other can take your child, and hop on the ride.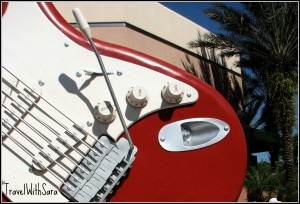 Toy Story Midway Mania is the ideal attraction for the whole family! Kids of all ages, Grandparents included, will appreciate this attraction. This attraction begins once you set foot into the building to board. The line appears long, and it often is; yet the interactive displays throughout the line queues keep everyone interested in Toy Story! This is a Mid-Way Style 4 Dimensional attraction that offers a nice gallery of carnival like games. Fun times for riders of all ages.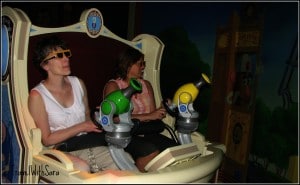 These are just three fantastic attractions at Disney's Hollywood Studios located in the Walt Disney World Resort in Lake Buena Vista, Florida. Rockin' Roller Coaster and Toy Story Midway Mania offer Disney's Fast Pass Service. If the lines seem excessively long, it's well worth it to grab a Fast Pass. If you don't mind splitting your party up, single rider lines almost always guarantee a much shorter wait.
Just remember, when visiting Disney's Hollywood Studios to have fun and take in all the magic.
I can recall my first visit in January of 1972, so I can tell you that your memories will last a lifetime as many magical moments have stuck with me for more than 40 years.
The following two tabs change content below.
SaraB
Sara is a travel enthusiast that resides in North Iowa. You can find her traveling where the plane, train, ship, or car will go. Are you looking to take a road trip? Sara has solutions for you!