Time To Ride The Go-Karts At Eggharbor Fun Park In Door County
I recently had the opportunity to explore Door County in Wisconsin and found a variety of things to do. From lighthouse hunting to a family fun park, there was literally something for everyone in your family to do while visiting Door County. I have a lot to share with all of you and thought I would start by introducing you to one of the most family friendly places to explore in Door County. The Family Fun Park in Egg Harbor was a great place to play! Kids of all ages (adults included) can have a blast here.
The highlight of my visit to the Eggharbor Fun Park was riding the go-karts! I had ridden them once before in North Platte, Nebraska and I had really enjoyed the experience. I was a little cautious getting into the car, as the go-karts I had been in before were cramped for my legs. Now these go-karts at the Egg Harbor Fun Park were perfect!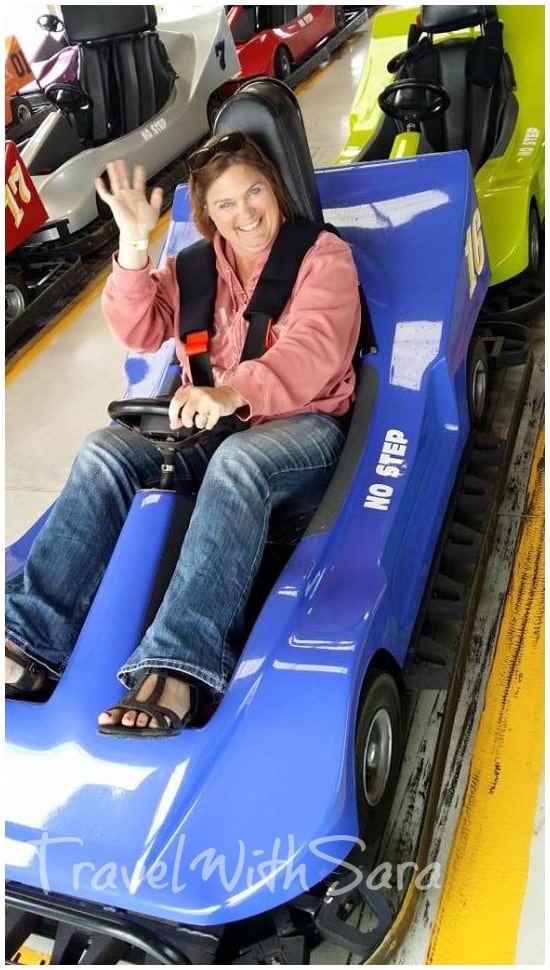 I had a super fun time zipping around the track in this beautiful blue go-kart and I can tell you that I would do it again in a heartbeat. It's important to note that passengers need to be a minimum of 54″tall and a minimum of 10 years old to drive the go-karts.
After our group was done tearing around the track we walked over to the paint ball guns. Here the other three from my group, aimed at the targets and let the paint fly. I did not shoot the paint ball guns, but I can tell you, my friends had fun! Laura of Cat Tales With Laura, Donna of Donnahup.com and Leslie of The Gym Mom had a ball, literally!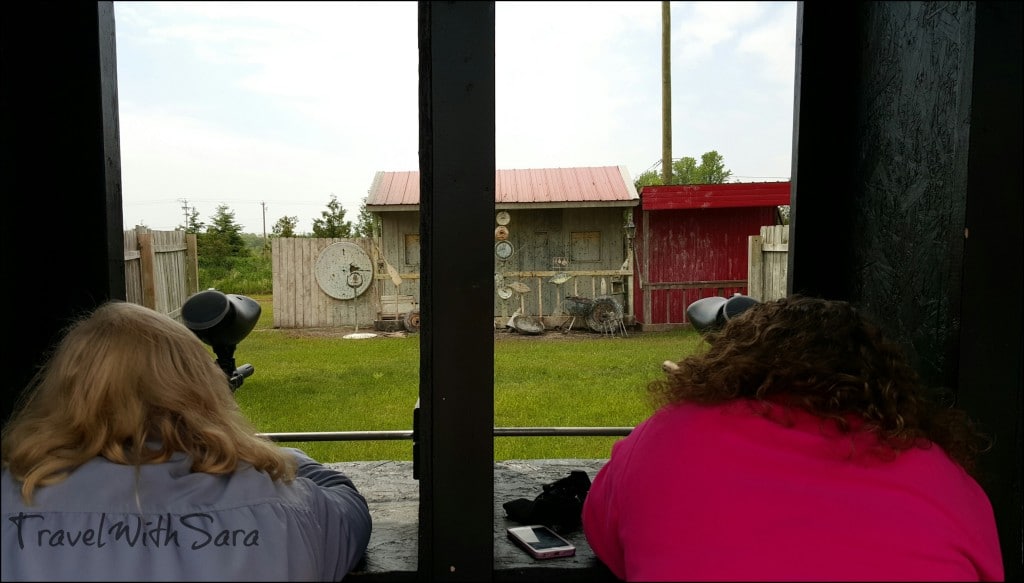 In case Mother Nature decides to not cooperate, you can always head indoors. The arcade here is large, clean and family friendly. There is also a nice selection of foods that families love, such as pizza! Who doesn't love pizza? There's a nice amount of seating and it's all in a fun, bright atmosphere.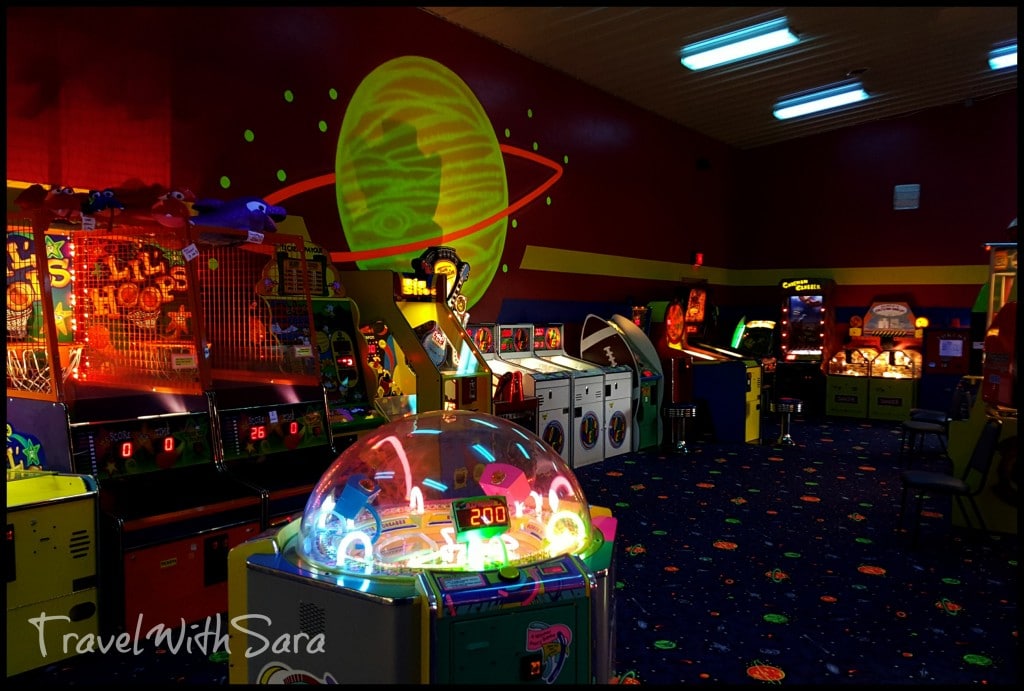 From package deals to individual pricing, the Egg Harbor Fun Park is an affordable place to take your family in Door County, Wisconsin. Stay tuned… I have much more to share. I have a zip lining adventure to share, as well as all the natural beauty that Door County has to offer.
* A huge thank you to the Egg Harbor Fun Park for hosting me.
The following two tabs change content below.
SaraB
Sara is a travel enthusiast that resides in North Iowa. You can find her traveling where the plane, train, ship, or car will go. Are you looking to take a road trip? Sara has solutions for you!