How To Visit Two California Disney Theme Parks In One Day
I recently returned from a weekend at Disneyland in Anaheim, California, and it's fair to say that I kept moving while I was there. I had one whole day to explore the two Disney parks. I was able to take in a lot of Disneyland and Disney's California Adventure Park in one whole day.
I arrived late Thursday afternoon and had all day Friday to explore the parks. I was first in line at the gates of Disneyland at 6:50 a.m. with Disneyland scheduled to open at 8:00 a.m..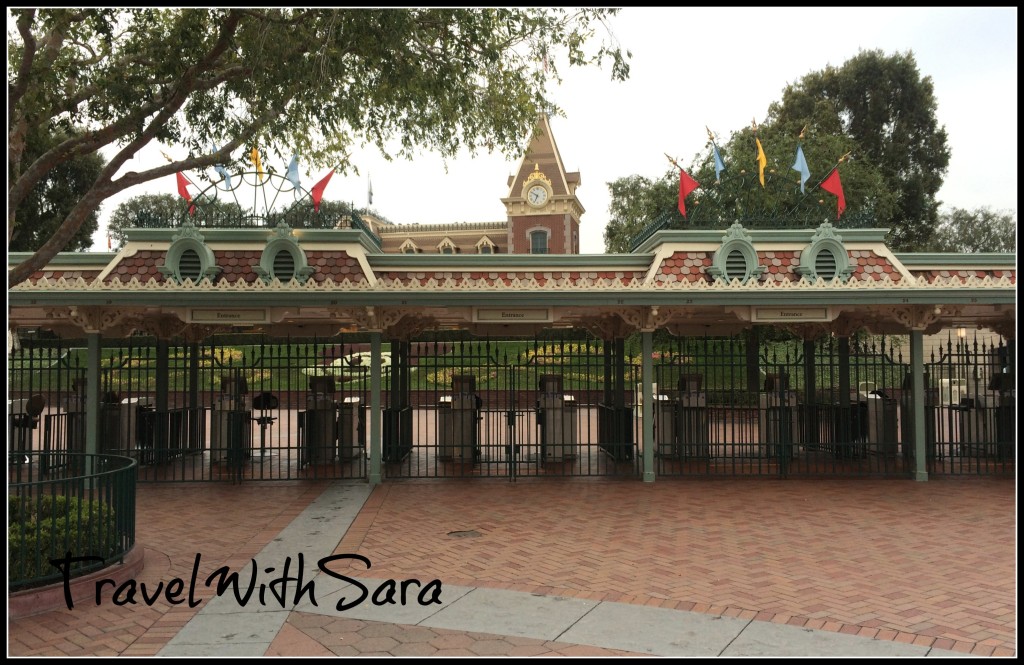 While standing in line, be sure to ask a team member for a map of the park, as this will help you navigate your visit to Disneyland. If you have been to Walt Disney World in Florida, you will notice the park has the same layout as The Magic Kingdom. The fact that I know The Magic Kingdom like the back of my hand at Walt Disney World made getting around Disneyland super, super easy!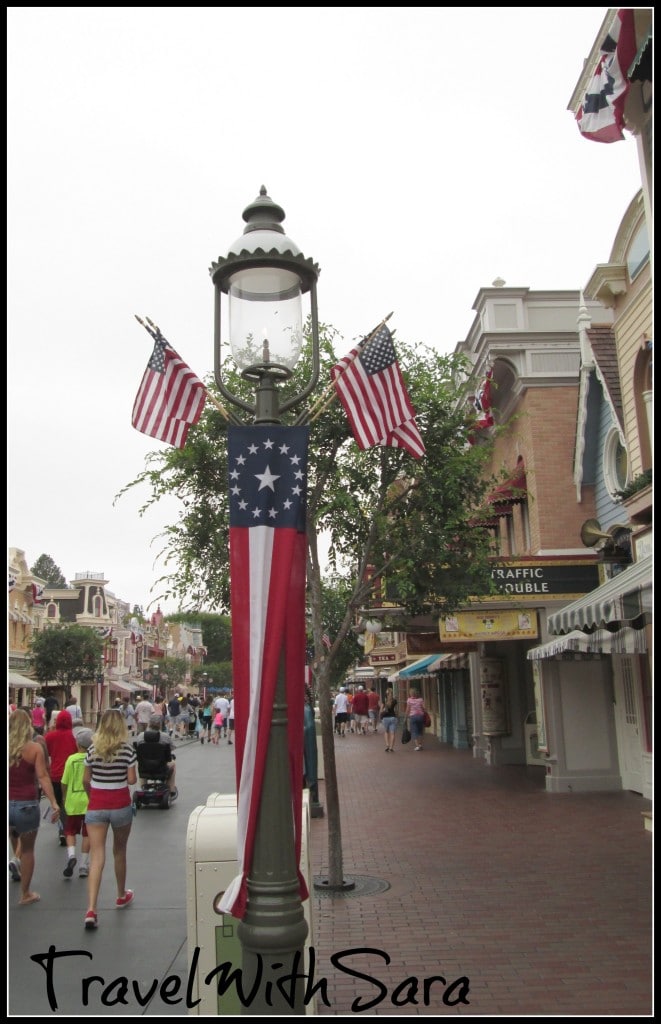 We were let into the park at approximately 7:45 a.m. and led to ropes near the castle, which were dropped promptly at 8:00 a.m.. Here is where you can make the choice of which area to visit first. I opted to head to Fantasyland. By 10:30 a.m. I had rode all of these attractions in this order:
PeterPan's Flight
Mr. Toad's Wild Ride
Snow White's Scary Adventures
Alice In Wonderland
The Haunted Mansion
Big Thunder Mountain Railroad ( two times)
Splash Mountain
The Many Adventures of Winnie The Pooh
Jungle Cruise
Autopia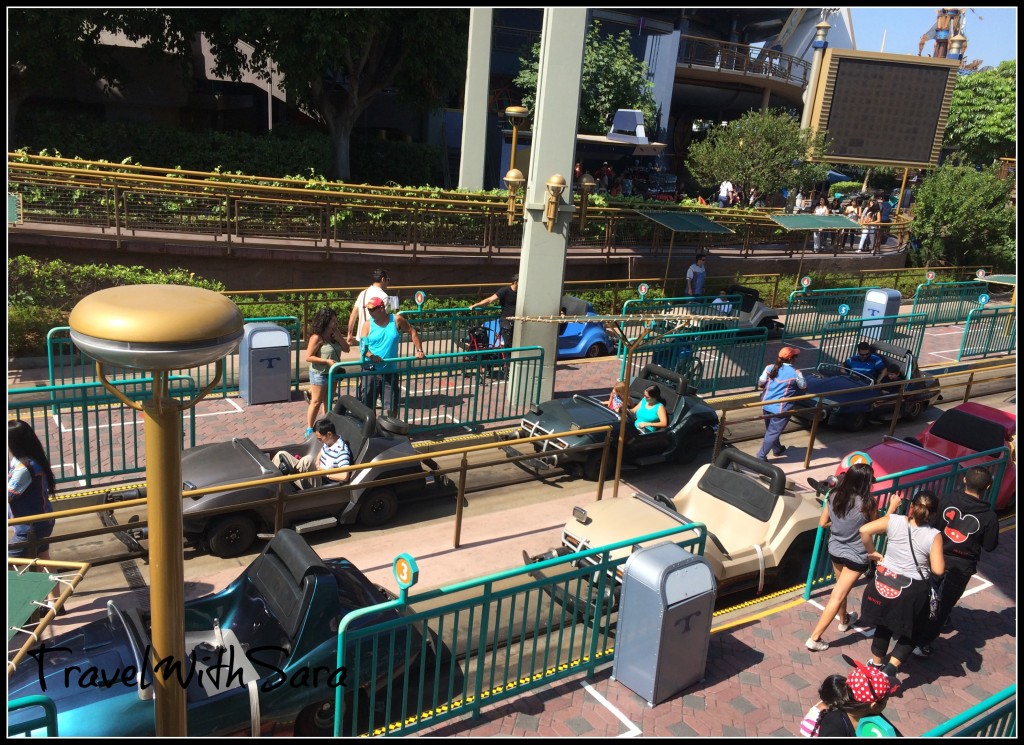 Buzz Lightyear Astro Blaster
I then headed over to Disney's California Adventure. I ate lunch at 11:00 a.m. back in the Cars themed area. My jaw dropped when I entered this area, as it was just as though I was in the movie, "Cars."
I ate my lunch and headed over to Radiator Springs Racers.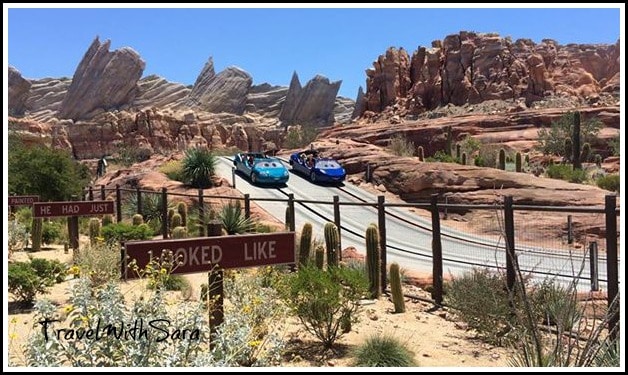 Here I got in the single rider line and found that I was able to ride this attraction four times in a row, by going single rider. If you are willing to split your party up and ride solo- by all means, go for it! The wait time in the regular line was 90 minutes.
I then went to the following attractions in this order:
The Twilight Zone Tower of Terror
Luigi's Flying Tires, presented by Alamo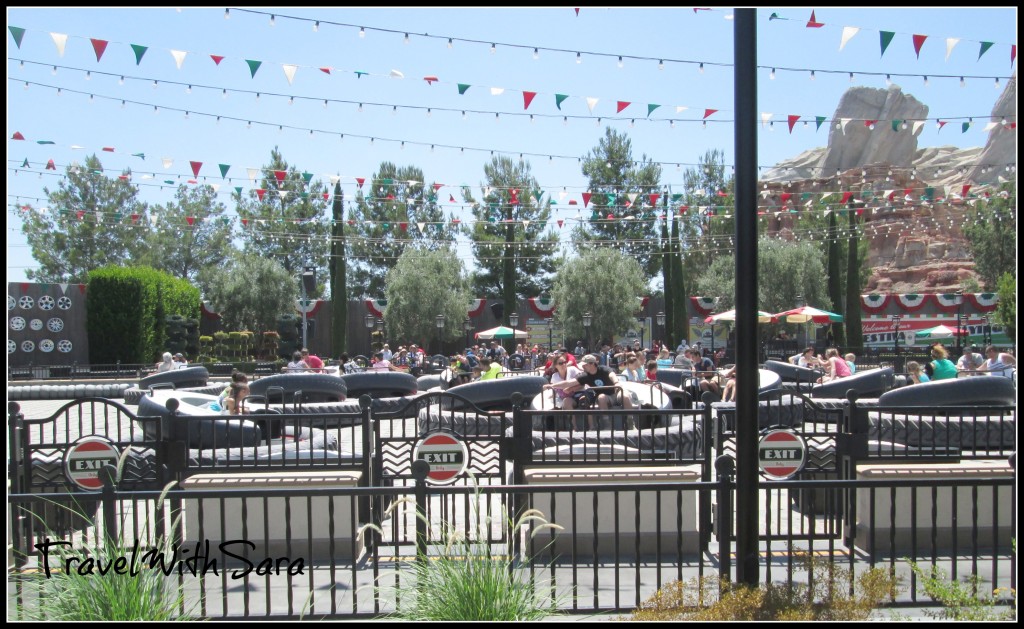 It's Tough To Be a Bug
California Screamin'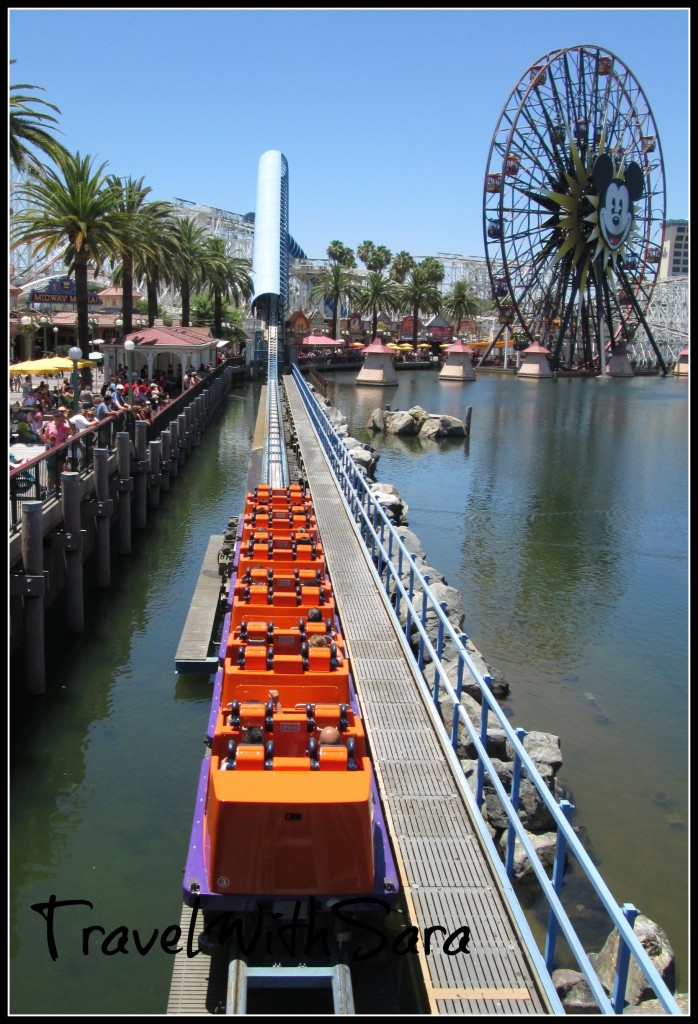 Toy Story Midway Mania!
The Little Mermaid- Ariel's Undersea Adventure
Soarin' Over California
I was able to hop in the single rider line at Soarin' Over California, for a relative shorter wait time. I would recommend getting fast passes for Radiator Springs and Soarin' while visiting Disney's California Adventures. I had an open mind, and wanted to experience all that I could on this day. If it worked out it did, and if it didn't, that was just fine.
I then hopped back over to Disneyland to visit The Magic Kingdom at night and rode the following attractions:
Pinocchio's Daring Journey
It's A Small World
The Mad Tea Party (super fun at night)
Space Mountain
In between It's a Small World and The Made Tea Party, I crossed back over to Disney's California Adventures to experience Radiator Springs Racers at night, and boy, am I glad I did! The view in the car at night was amazing!
I then headed over to Disneyland to finish the night out! A lot of walking, but well worth it.
Now, I did have a one day park hopper pass, which allowed me to hop back and forth from park to park. Park hopping at Disneyland is a short walk, compared to some form of transportation while at Walt Disney World in Florida. I did not see and do everything, but I can tell you, that it is possible to experience both Disney parks in California in one day! A long full day will let you take in all Disney has to offer and more.
Hey, I got to open the park and close it down- A long day that started at 6:50 a.m. and ended at midnight!
If you are planning a one day visit to the Disney parks in California I'd love to hear how your experience compares to mine. The above route worked great for me and I hope it does for you too!
Stay tuned, I've got more California Disneyland travel tips for you in the near future.
The following two tabs change content below.
SaraB
Sara is a travel enthusiast that resides in North Iowa. You can find her traveling where the plane, train, ship, or car will go. Are you looking to take a road trip? Sara has solutions for you!