Family Fun Zip Line Adventure With Gravity Trails, LLC In Door County
Gravity Trails, LLC in Door County, Wisconsin offers a fun adventure with their zip line tour in Door County. I recently had the opportunity to check it out with three other people. Two of us had zip lined before and it was the first time for two people in our group.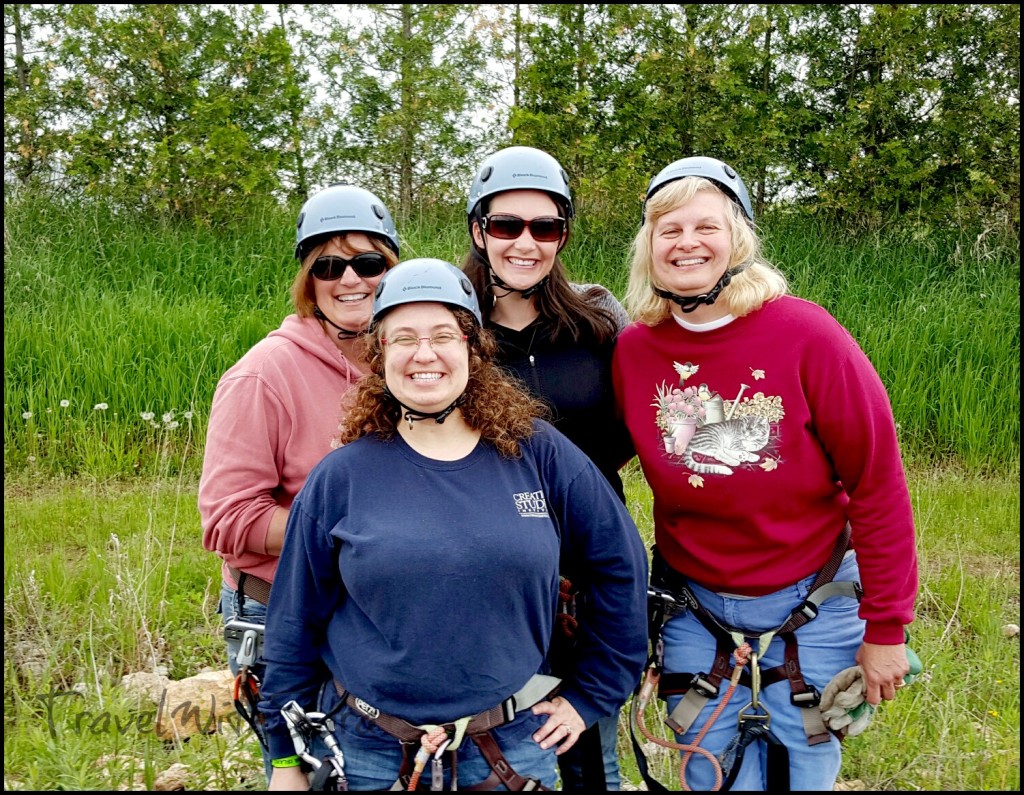 What I personally loved about this zip lining course was the fact that it was much more challenging than it appeared. There were four zip lines, yet this course offered some uniqueness that other zip lining courses do not have. To get to the top of the first tower, you need to climb a 20 foot tower. This is where you learn that you can get to the top and welcome the challenge that lies ahead.
Our group was made up of four people, which in my opinion, was the perfect size. Our two guides, Justin and Ben, may think otherwise; but it really made for a perfect experience. These two young men were obviously trained in working with people of all levels, as we had two beginners and two that had zip lined before. They were patient and brought a lot of enthusiasm to the experience.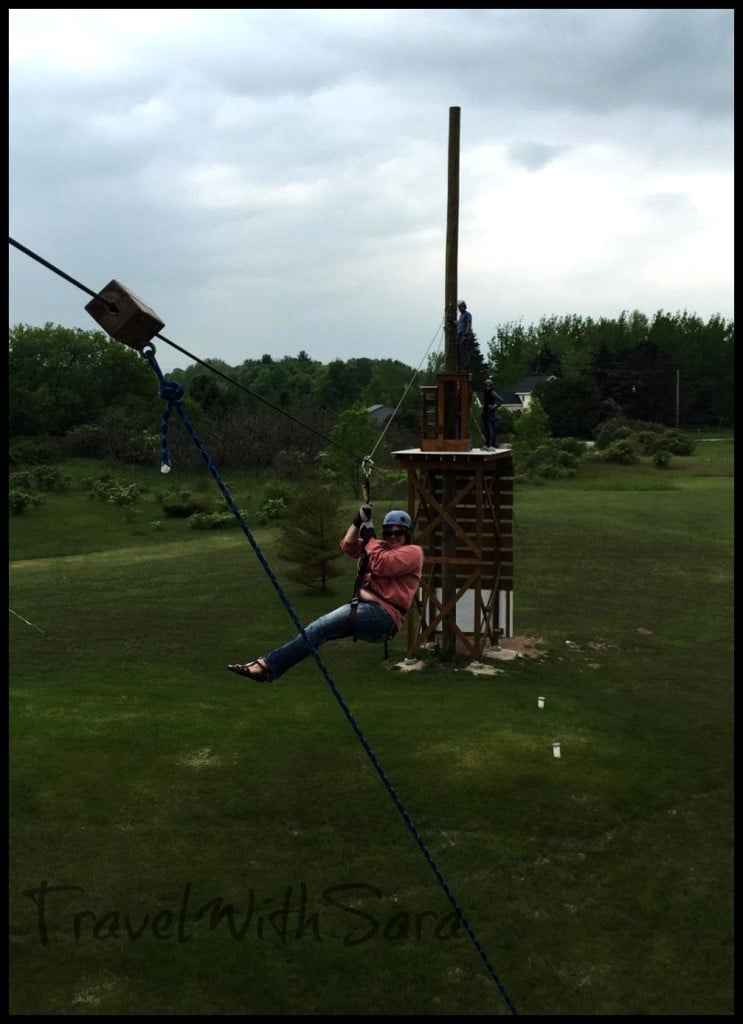 Gravity Trails, LLC Zip Lining Adventure is located in Egg Harbor Fun Park in Door County. I would highly recommend that you make your reservation to zip line and plan a day of family fun at this fun park. Zip lining is very popular and to not leave you disappointed, book your adventure ahead of time. Kids of all ages can zip line. It's important to note that kids need to have a waist that is large enough to hold the belt up.
A couple things to know before you go. This zip lining adventure only costs $39.00. This is a very affordable, fun family experience. Be sure you have some cash on hand, as you will want to tip your tour guides. The guides at Gravity Trails, LLC Zip Line Tours were outstanding.
*Thank you to Gravity Trails, LLC for hosting our group.
The following two tabs change content below.
SaraB
Sara is a travel enthusiast that resides in North Iowa. You can find her traveling where the plane, train, ship, or car will go. Are you looking to take a road trip? Sara has solutions for you!