Experience Tallahassee In A New Way, On A Segway
I have grown to love exploring places on a Segway. Did you know that Tallahassee is one of the best places to ride one? Who knew that an Iowa girl, like me, would enjoy strolling around Tallahassee on a Segway? When I think of Florida I think of a beach, not riding a Segway around a college campus and having the time of my life. That's exactly what happened to me when I hopped on a Segway in Tallahassee, Florida.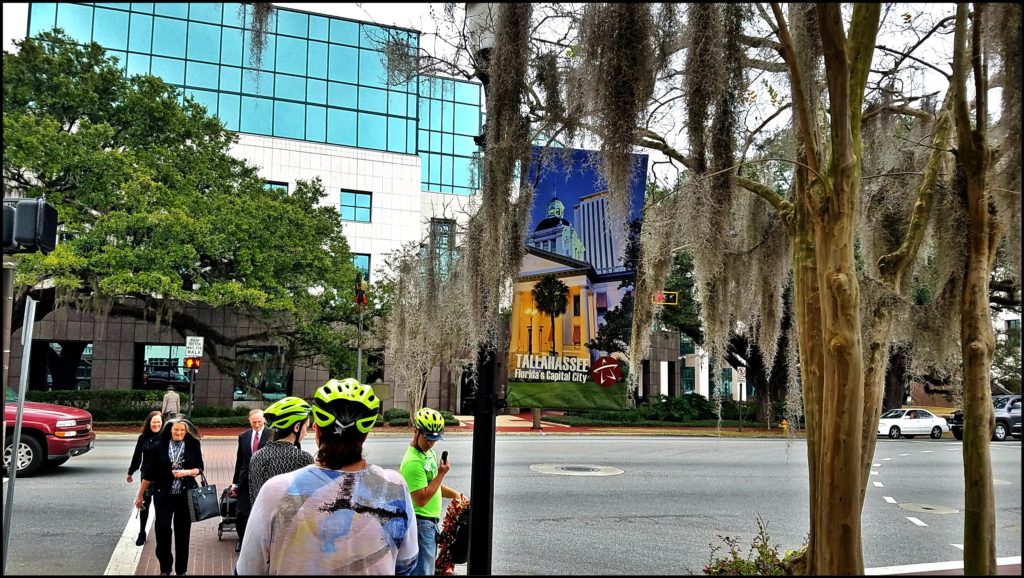 People often say that they have not hopped on a Segway, as they are afraid of not being able to stand upright. Well, I am here to tell you that you will be just fine. If I can do this and remain upright throughout a Segway tour, you will have a great experience. What I loved about this particular tour in Tallahassee was the fact that you practiced indoors to get the feel of it. Once our guide knew our group was fairly confident he ushered us to the front doors. Here is where we learned that we would depart from the front door, ride on the sidewalk, take to the street and then cross a street or two. Yes, this is where I panicked! Much to my surprise, I followed along and remained upright the whole time.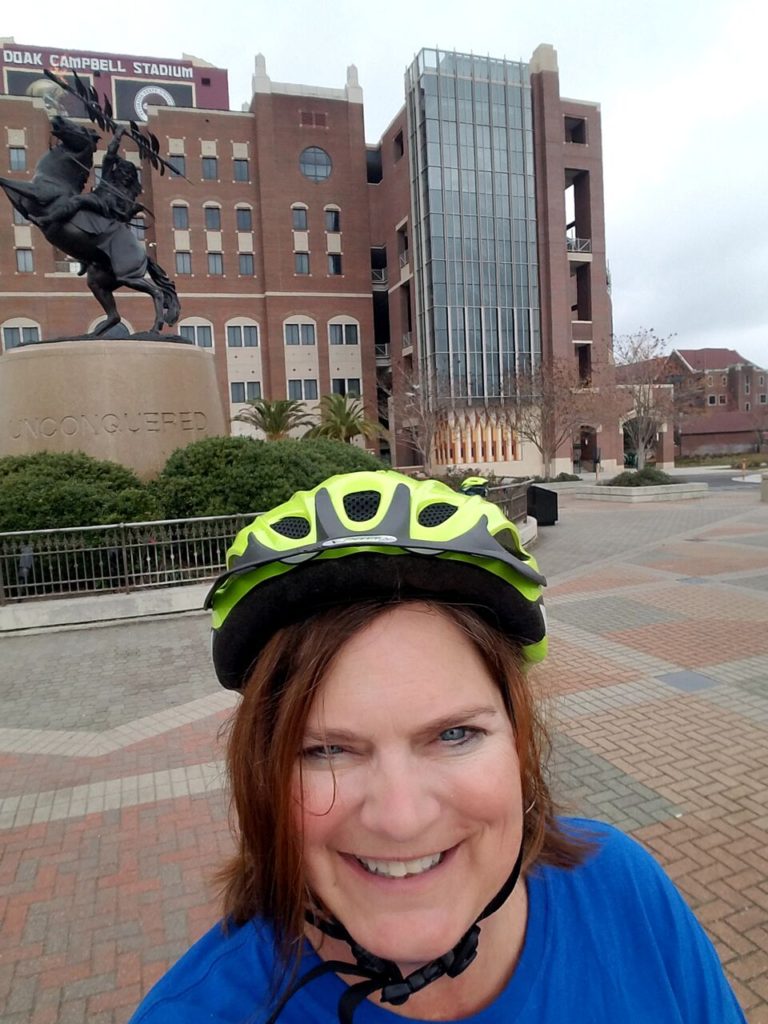 We each had a two-way radio on our Segway so we could hear our guide. We not only saw the sights, but we also learned a few things along the way.
I knew right from the start that if I managed to make the first turn without an incident, I would be fine. Strolling on a Segway around the campus of Florida State University was actually a lot of fun. If you are pondering attending this college or sending your kids here, this tour is a great way to see the campus and all of its surroundings. The campus is beautiful!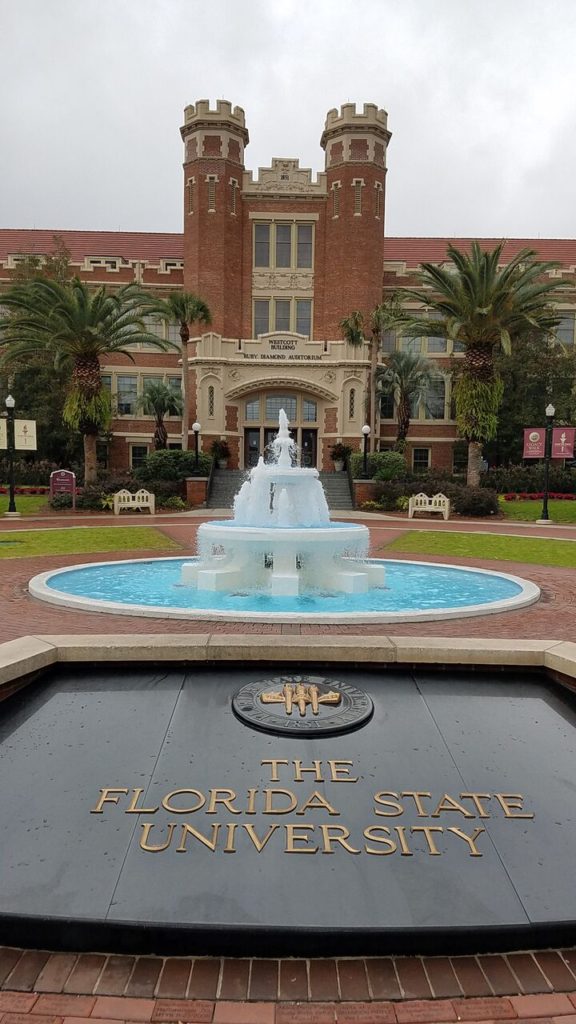 The best tip that I can give you before taking to the Segway tour in Tallahassee is to listen to your guide. If you follow instructions and have faith in the fact that they do know what they are talking about, you will be fine. Our guide was patient and he made sure that everyone was standing upright and keeping up with the pace of the tour. A highlight for me was riding through the alleys that I would have never ventured around on my own in Tallahassee.
The next time you are in Tallahassee, I challenge you to book a Segway tour through Tallahassee Segway Tours and let them know that Travel With Sara sent you. Trust me, you will be glad you took the time to explore Tallahassee from a new perspective.
Call Tallahassee Segway Tours to reserve your spot: (850) 385-6376
*Thank you to Visit Tallahassee, Tallahassee Segway Tours & Visit Florida for hosting me.
The following two tabs change content below.
SaraB
Sara is a travel enthusiast that resides in North Iowa. You can find her traveling where the plane, train, ship, or car will go. Are you looking to take a road trip? Sara has solutions for you!