Tips For Visiting The Skydeck In Chicago
Visiting the Skydeck in Chicago is a must while in the Windy City. Myself and several North Iowa Bloggers recently ventured to Chicago and boy, did we have fun. We were on a whirlwind tour of the city, in approximately a 24 hour time frame. And I'm here to tell you, that you can experience a lot of what the Windy City has to offer in 24 hours. Our group was very grateful for the private tour of the Skydeck that we were given during our visit and as usual, the opinions expressed here are all mine and nobody else's.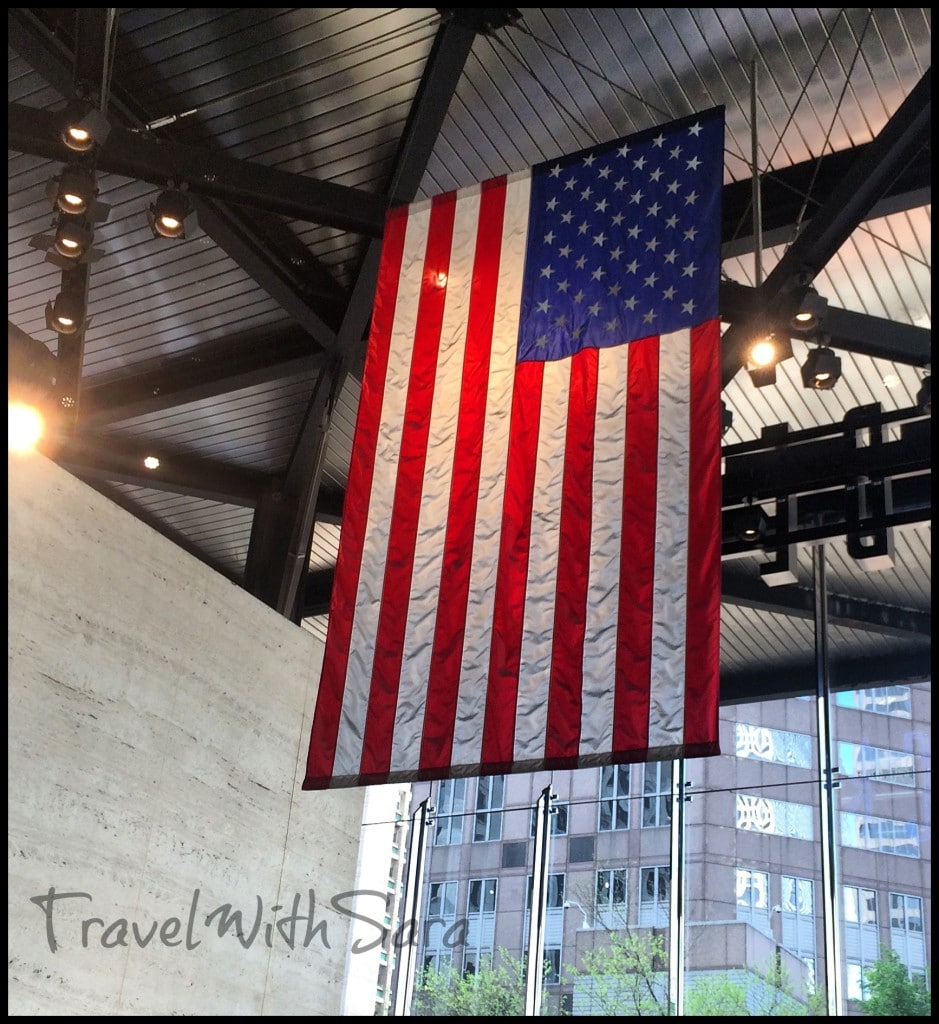 In case you don't know, the Skydeck is located on the 103rd floor of the Willis Tower. The Willis Tower is 110 stories tall and is the second tallest building in the United States. Here are some fun facts that will leave your jaw dropping:
World's tallest building until 1998
Approximately 16,100 windows
You can see four states: Illinois, Indiana, Wisconsin and Michigan
Now the eighth tallest building in the world and the second tallest in the Western Hemisphere
25,000 miles of electrical cable
I also found it very interesting that a building this size has only two entrances. It's more than likely very smart, as this way it's easy to track who is coming in and who is going out.
When you do go visit the Willis Tower, be prepared for a security screening. Your bags and you, are subject to search. Your bags are placed in a scanner and you will walk through a metal detector. The process is relatively simple, but be prepared to wait in a long line. The line can get long really quick if someone has something on them that they should not be bringing into the tower. Remember, it's in your best interest that the screening process is thorough.
The elevator ride to the Skydeck is quick. Your elevator will probably be filled with people and your ears will be popping. Once you step out onto the Skydeck, you will say, "Wow!" The view here are stunning.
The Skydeck can be challenging for some folks that fear heights. We bloggers stepped right out and had a lot of fun! The Skydeck can help you conquer your fear of heights, it's truly a fun experience.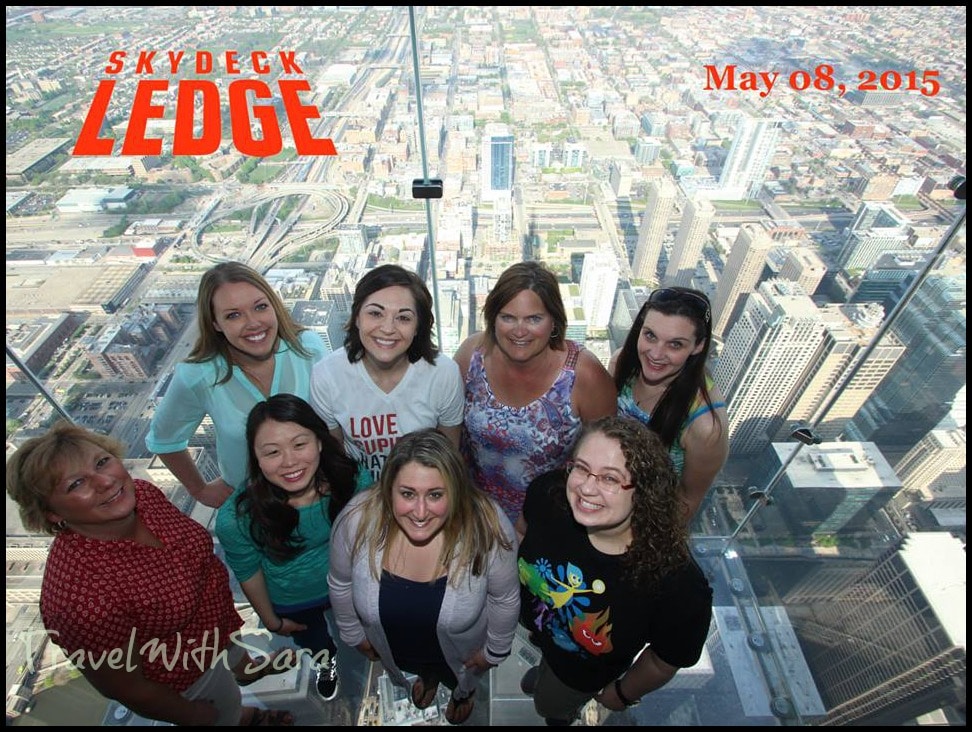 The ledge here goes out 4.3 feet. You definitely get a "new" view while stepping out.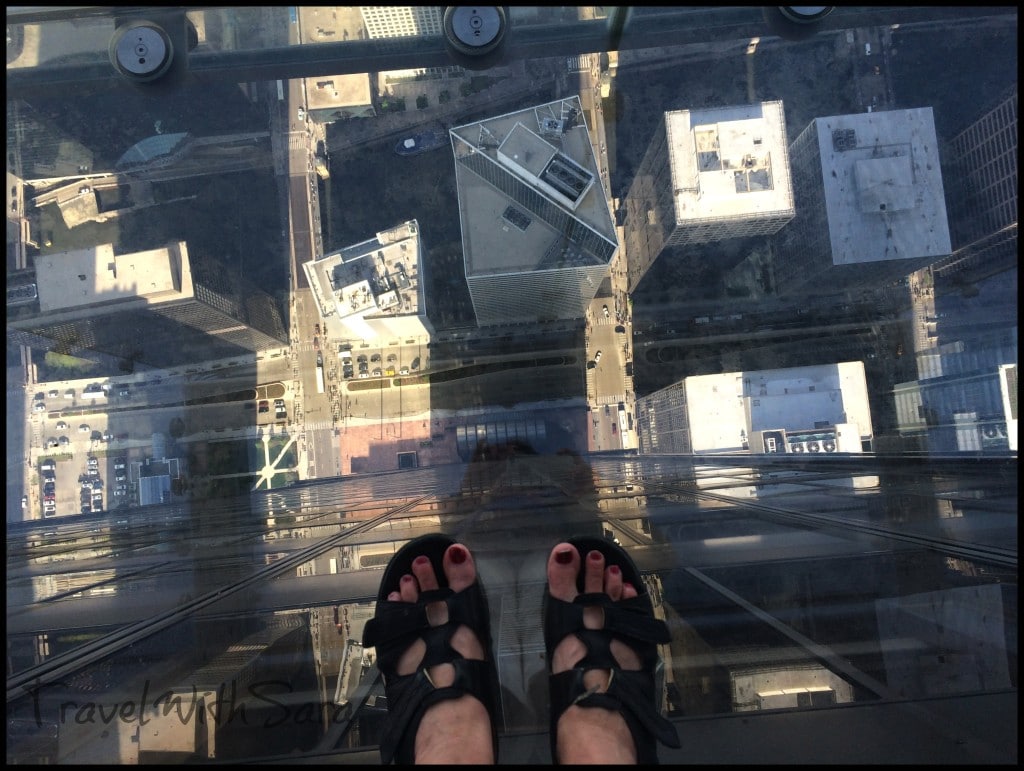 I have been in this tower at different times of day through the years and I might add that sunset is a really nice time to visit. We visited mid-morning and it was fun to see the city coming to life. Chicago is one of those cities that seems to never sleep.
Still curious? Here's a glimpse of what this amazing Skydeck has to offer!
There is ample parking near Willis Tower and it is within walking distance of many hotels in the downtown area. Our base camp was the Sheraton Chicago Hotel & Towers. We walked a little more than a mile to get to the tower and took the "long" route back as we stopped off for lunch at one of Chicago's most well known restaurants. Stay tuned….. A re-cap of our fun dining experience is soon to come!
The following two tabs change content below.
SaraB
Sara is a travel enthusiast that resides in North Iowa. You can find her traveling where the plane, train, ship, or car will go. Are you looking to take a road trip? Sara has solutions for you!