Navigating Chicago From The Sheraton Hotel & Towers Near Navy Pier Is Convenient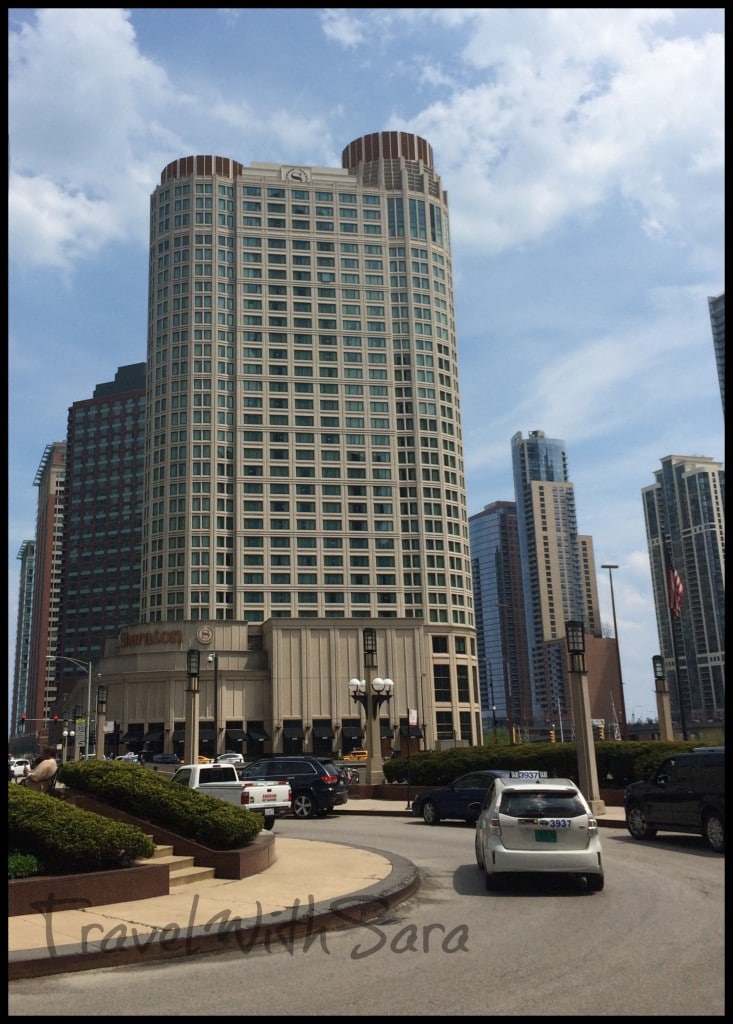 Myself and seven other bloggers were recently hosted at the Sheraton Hotel and Towers in Chicago. We were provided with two adjoining rooms and admission to the Club Room. Upon our arrival we were greeted with smiles and informative employees at the front desk. I can honestly say that this is not always the case. I often check into a hotel and the employees at the front desk are not always friendly. In my opinion, the front desk employees at the Sheraton Hotel in Chicago were top notch! And if you have ever checked into a hotel with a group of bloggers nearby, you know that we bloggers ask a lot of questions.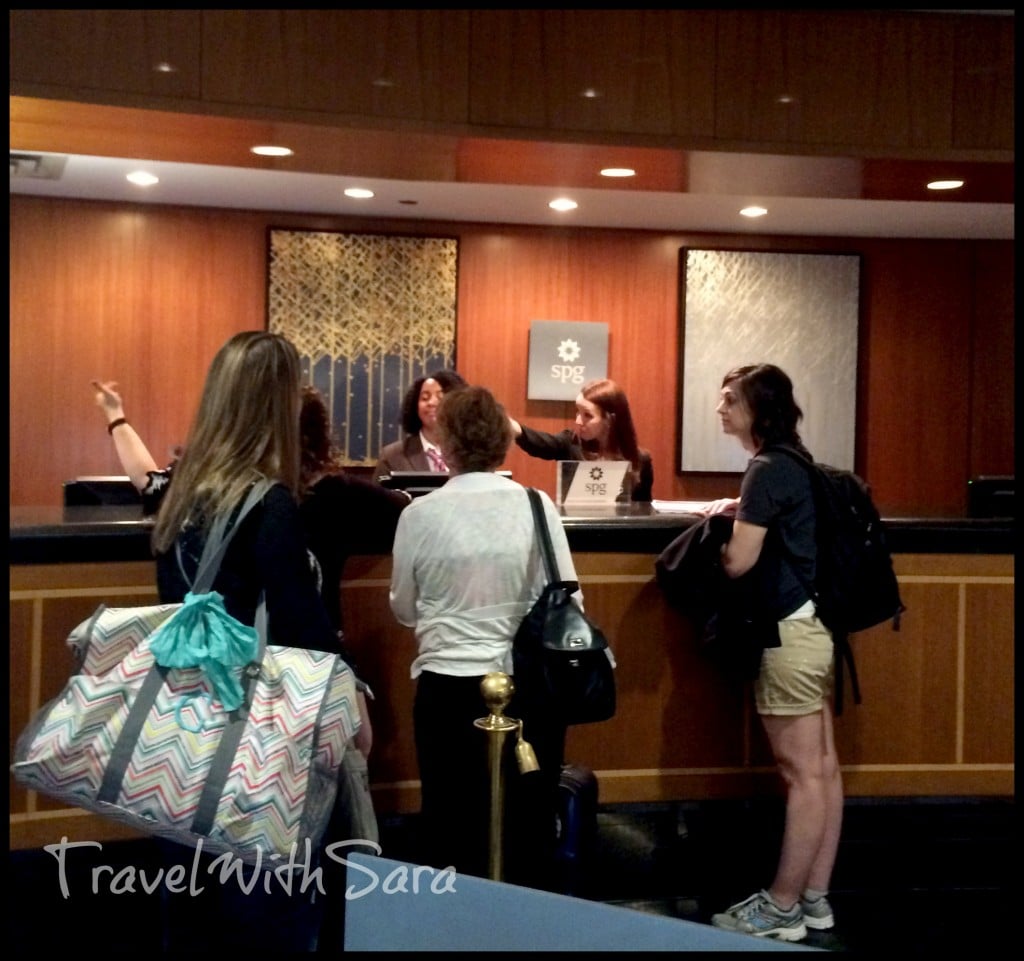 We arrived on Air Choice One through our local airport, as we were traveling with the Clear Lake Chamber of Commerce. If I were to do this same trip again, I would use the same transportation that we used on our arrival day. We used the train and our feet. Round trip, we spent under $10 to get to and from Chicago O'Hare International Airport to the Sheraton Chicago. Note: Pack what you can carry while visiting Chicago. If you purchase souvenirs and the like, you can always ship them home.
The lobby was gorgeous at the Sheraton Chicago and our rooms were spacious and clean with amazing views!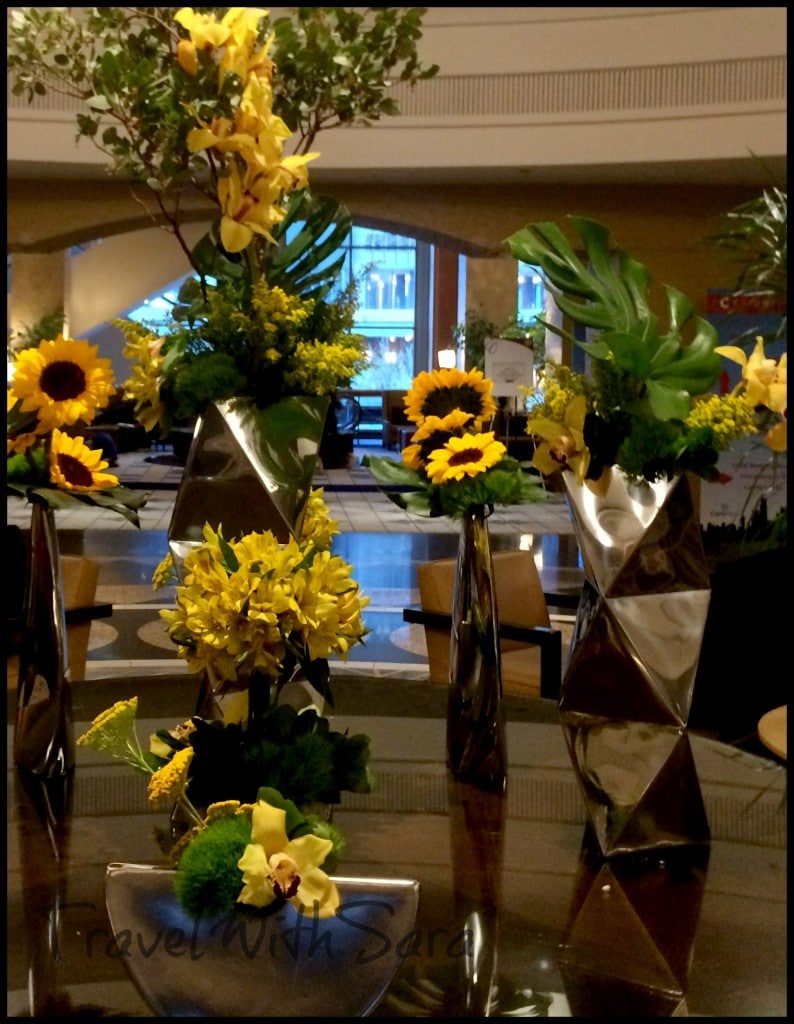 I am all about the views when I am in a city that seems to never sleep. Home to me is Rural Iowa, so anytime I have the opportunity to explore a big city, I enjoying looking at it from many different angles.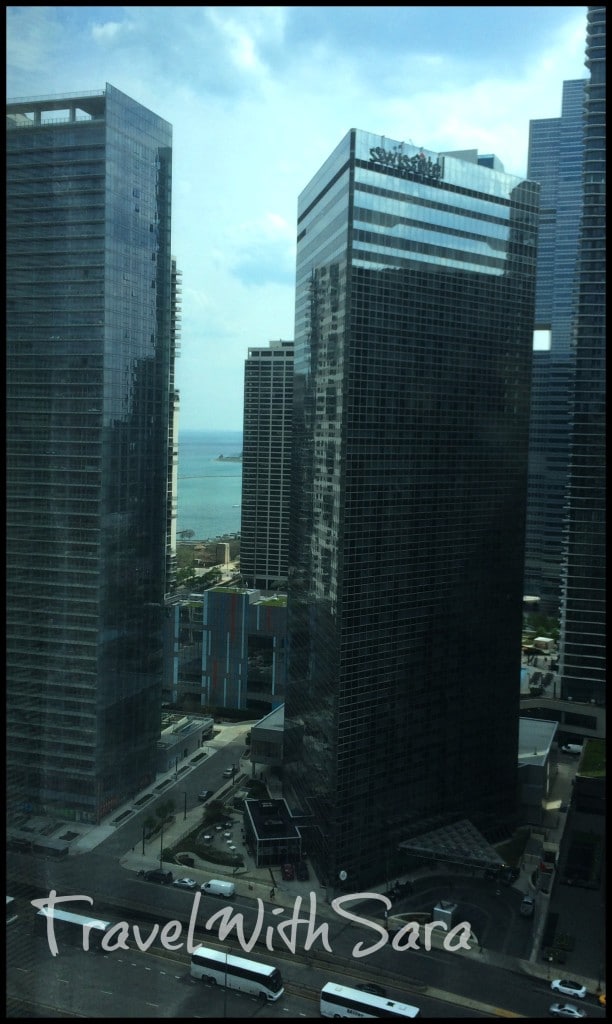 The Club Room was something that I had never experienced. This room was located near the top floor of the hotel and offered amazing views, sodas, coffee , water and appetizers at different times of the day. Breakfast was also served here. If you are thinking the Club Room is something you would like to experience, mention it at check-in and I am sure the front desk employees will be glad to help you take advantage of this cozy place.
The Sheraton, in my opinion, is located near most anything and everything you would want to experience. We did walk to the Willis Tower (it was a walk, but well worth it) and over to Navy Pier, as well as Millenium Park. There is so much to do within walking distance of the Sheraton Chicago, that you could easily spend a whole week in the hotel and not see everything. And then there is the food, Chicago is all about the food. Stay tuned, as I have a really great food post coming about where you must dine while in Chicago!
If location is something you look for when booking a hotel in a city, I would highly suggest the Sheraton Chicago. I also felt very safe while out and about. A special thank you to the Sheraton Chicago for surprising our group with these amazing treats!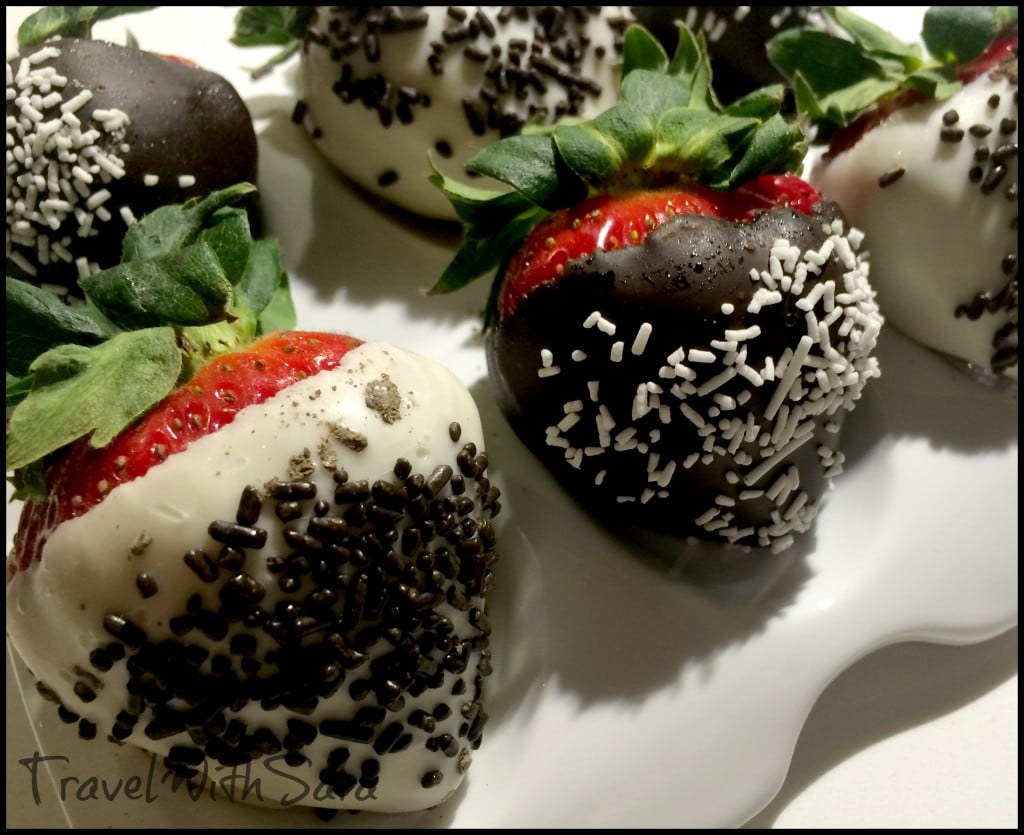 * As always, the opinions in this post are mine and nobody else's.
The following two tabs change content below.
SaraB
Sara is a travel enthusiast that resides in North Iowa. You can find her traveling where the plane, train, ship, or car will go. Are you looking to take a road trip? Sara has solutions for you!