The Best Things To Do In Fort Dodge, Iowa
The best things to do in Fort Dodge, Iowa, are at your fingertips. Fort Dodge has a fantastic art scene, and incredible food experiences. When I wrote the book 100 Things To Do In Iowa Before You Die, I knew Fort Dodge deserved to be mentioned several times. Some of these places are featured in the book, and some are not. These are some of the best things to do in Fort Dodge. Go and visit; you will not be disappointed in what you find in this North-Central Iowa town.
Things To Do In Iowa- Fort Dodge Ranks High
Thank you to the Fort Dodge Convention & Visitors Bureau for hosting me. All opinions are mine and nobody else's.
Visit Community Orchard
Community Orchard
2237 160th St.
Fort Dodge, IA 50501

Community Orchard is bursting with color and flavor in the fall. In May of 2022, Denny & Emily Stucky purchased Community Orchard, and it's exciting to watch this young couple hustle in this business.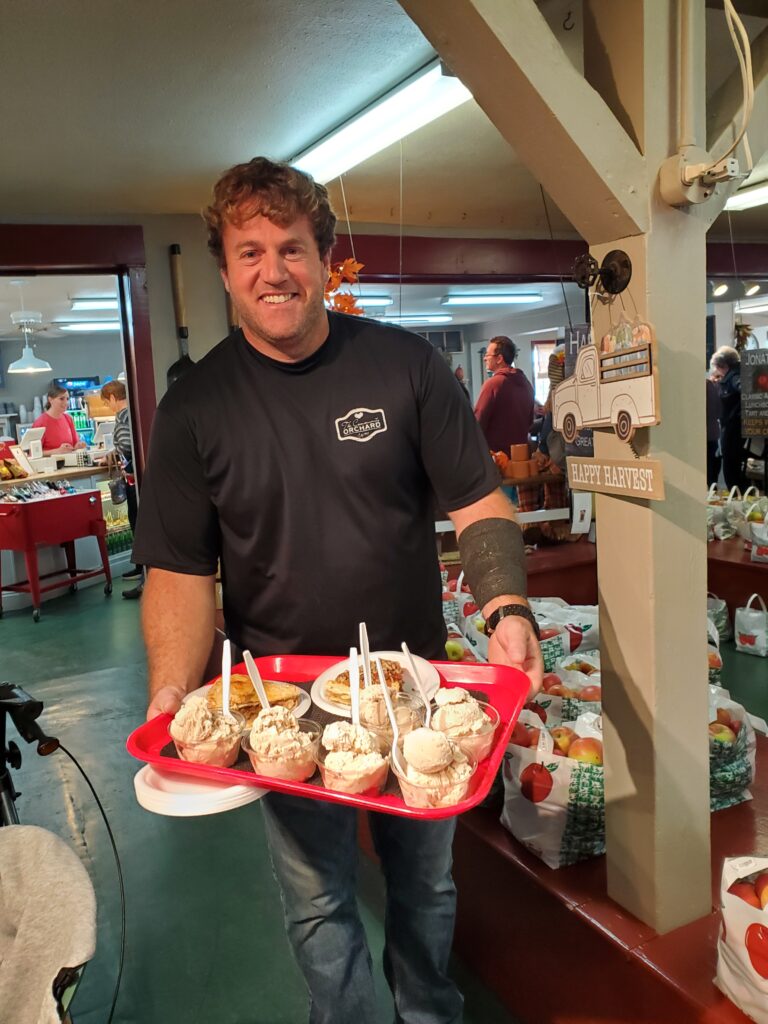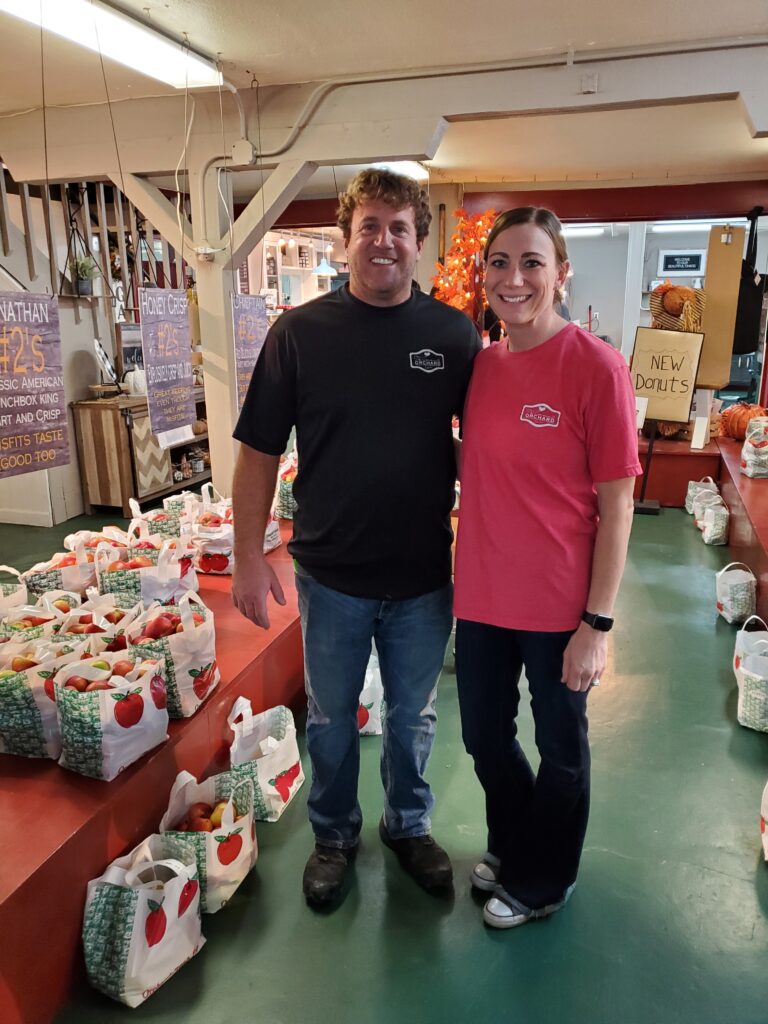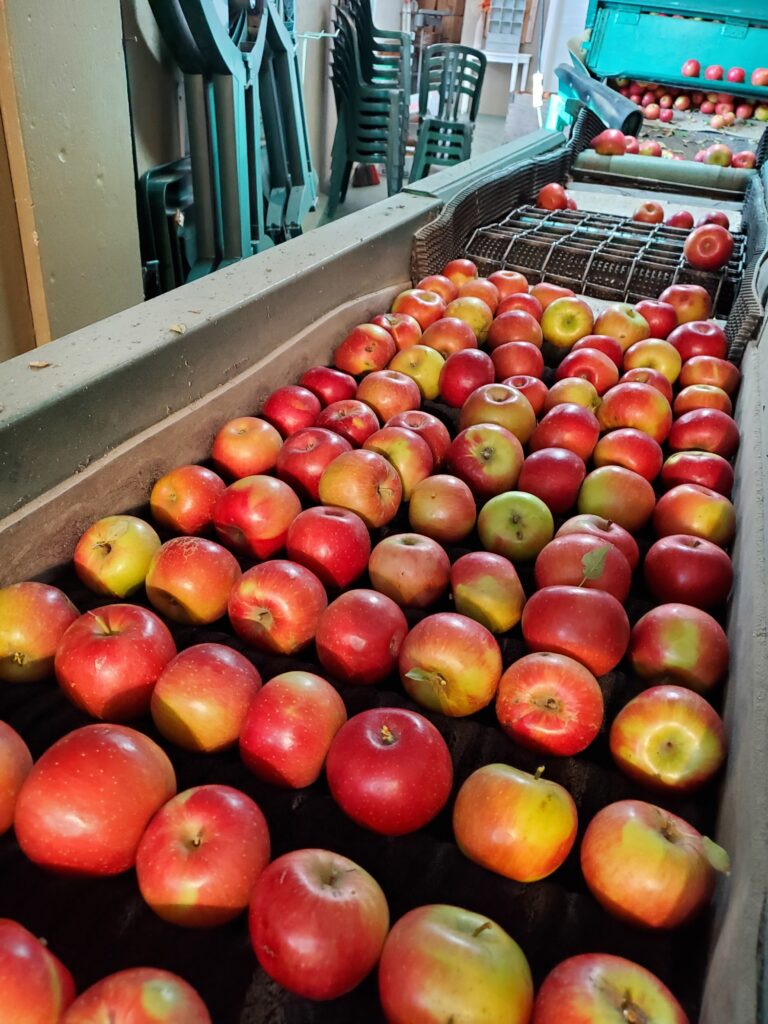 They are typically open from August 1st through Christmas. The Market Place is filled with gifts and delicious bakery items. I recommend dining at Community Orchard in the fall, as their meals are delicious. With more than 5,000 apple trees during the off-season, there is plenty of work to be done at the orchard. Tip: Tours are available; plan ahead so you are not disappointed.
View the World-Famous Fort Dodge Grain Silo

Fort Dodge Grain Silo Mural
727 Hawkeye Avenue
Fort Dodge, IA 50501

The 110-foot tall Fort Dodge Grain Silo Mural is Iowa's tallest mural. It was created by Australian artist, Guide van Helten. Fun fact: The mural showcases the faces of people that make up Fort Dodge.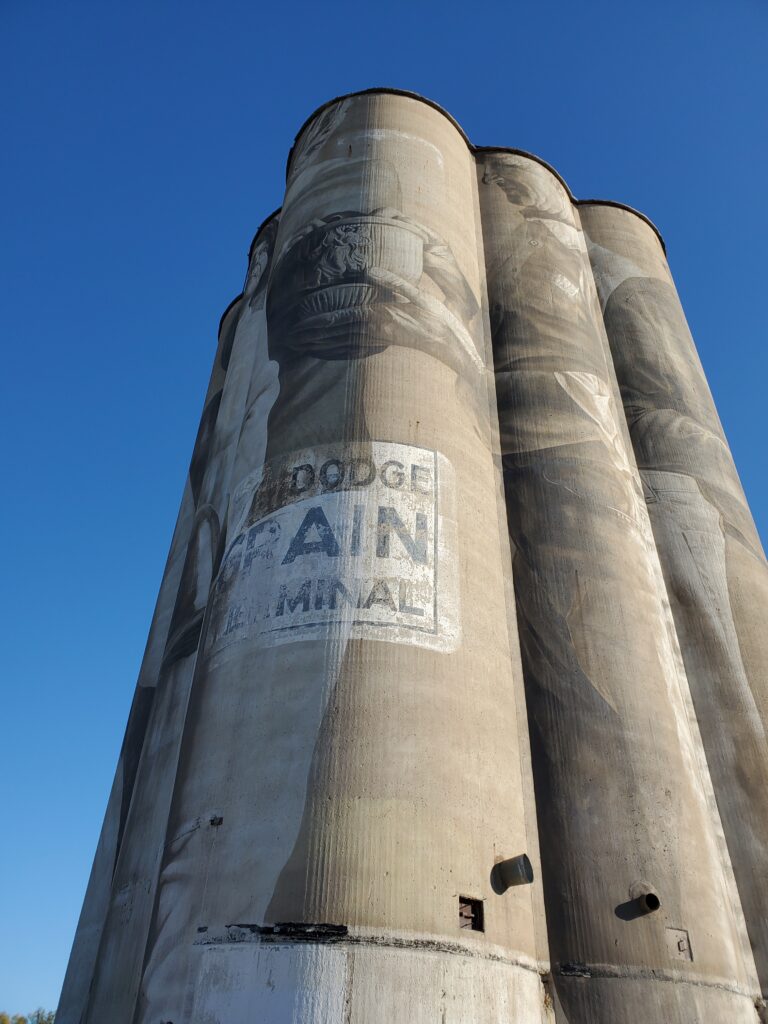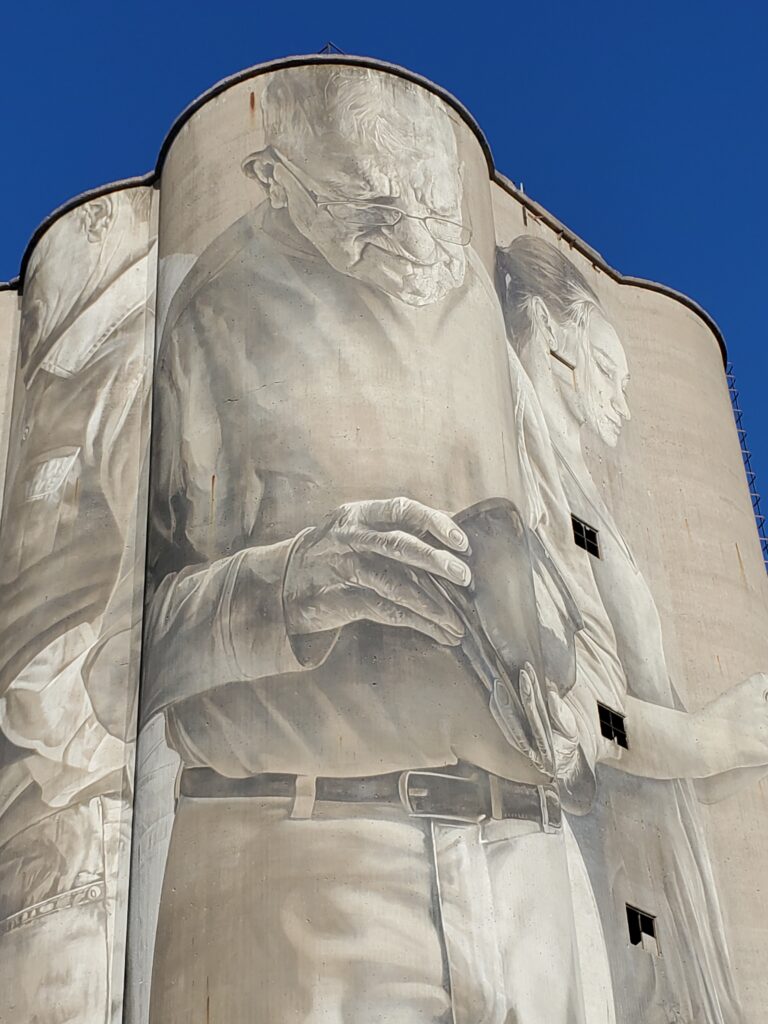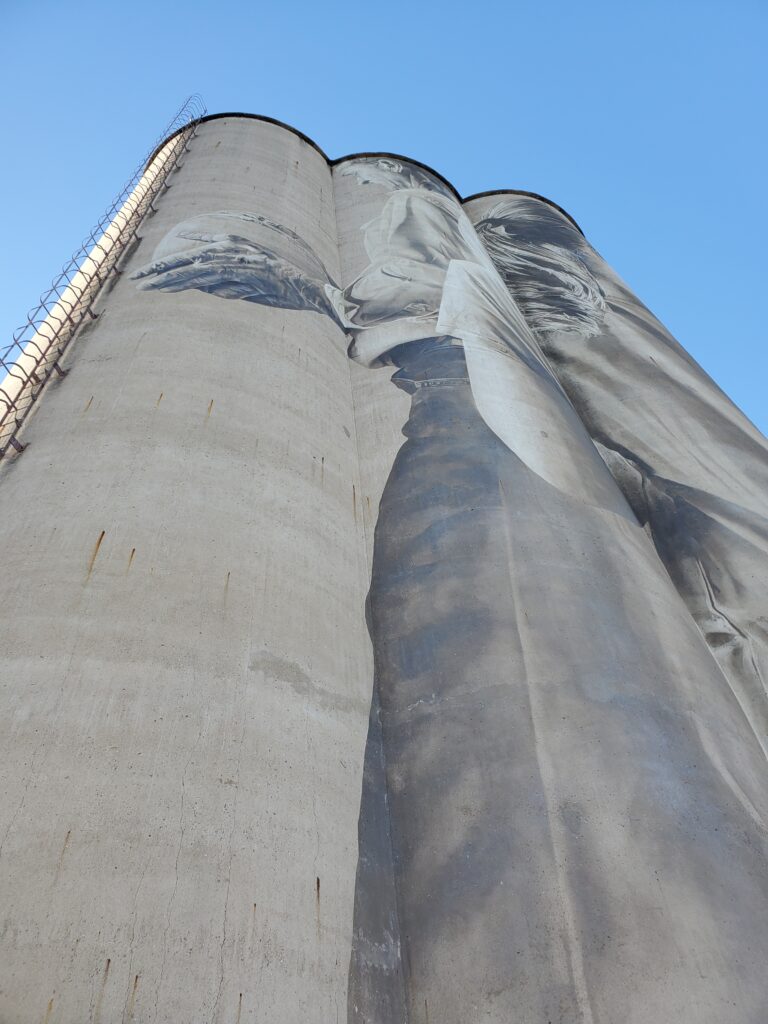 Industry and the people that make up the community are highlighted on this masterpiece that towers over the area. I enjoy strolling the sidewalk near the grain silo and looking up; it's a fantastic view.
Enjoy a Korean Meal in Fort Dodge
Gaga & Hoo
368 Country Club Drive
Fort Dodge, IA 50501
Gaga & Hoo prides itself on fresh Korean food. I typically enjoy American food and love the taste of the food and offerings at Gaga & Hoo. There are several dishes to choose from, including steaks, squid, short ribs, pork wraps, and many other options.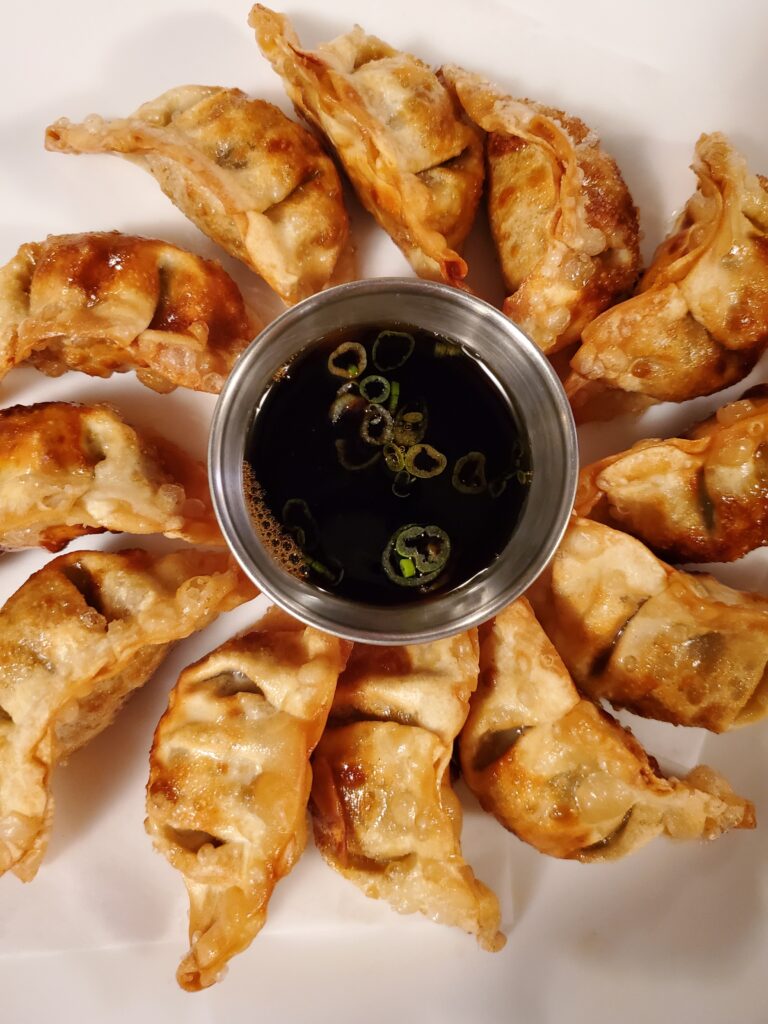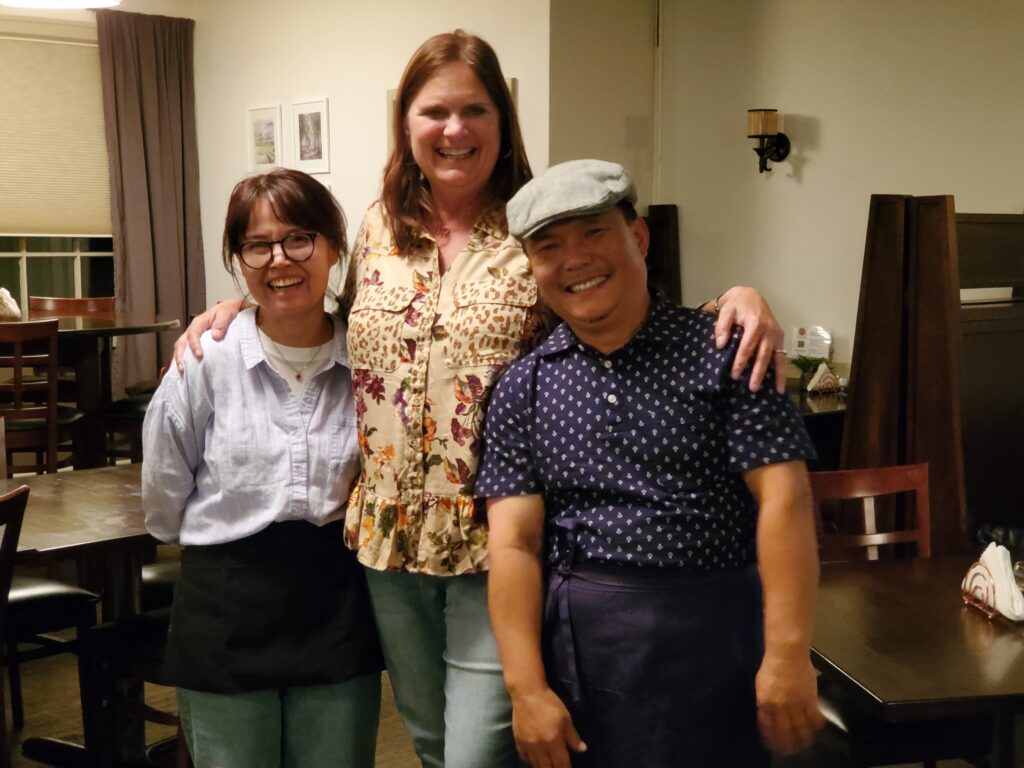 I am not a fan of spicy foods and have found several items that meet my tastebuds needs on this menu. Dress is casual and you can expect top-notch service with a smile.
Create Art at Studio Fusion
Studio Fusion
21 S. 12th St.
Fort Dodge, IA 50501
Studio Fusion is located in the heart of Downtown Fort Dodge and offers a unique space to create art. Heather Applegate, owner and operator of Studio Fusion, will help you create art with fused glass, pottery, ceramics, Canvas Art, and more. Studio Fusion has you covered if you are looking for a way to unwind and try a new thing or two.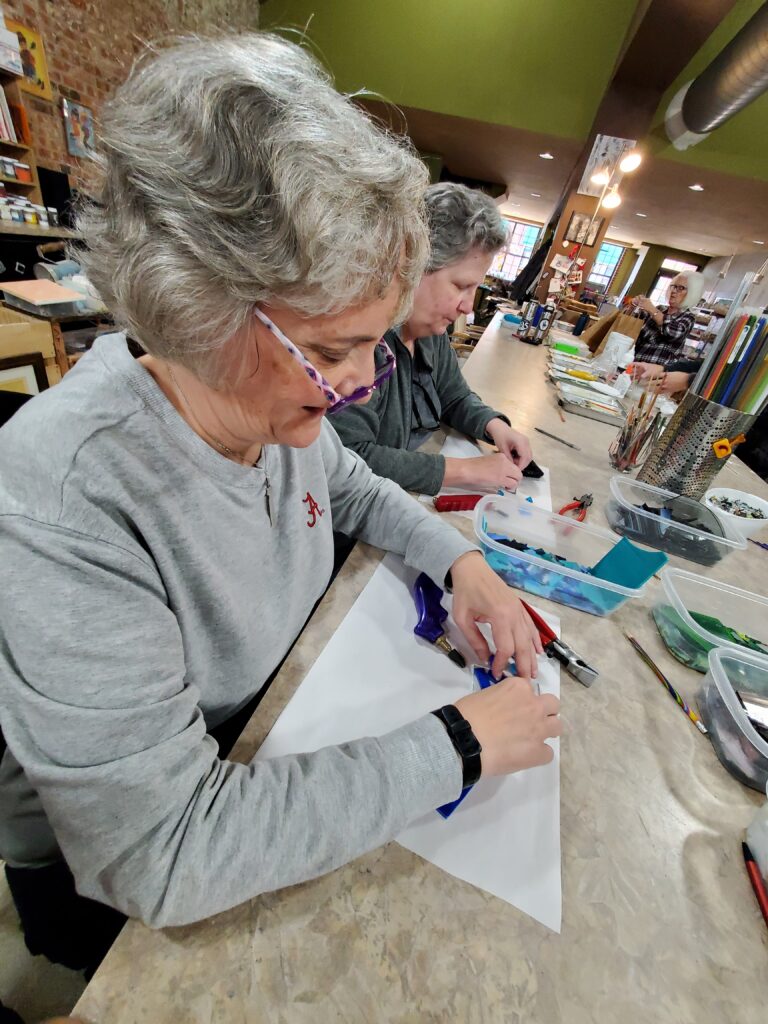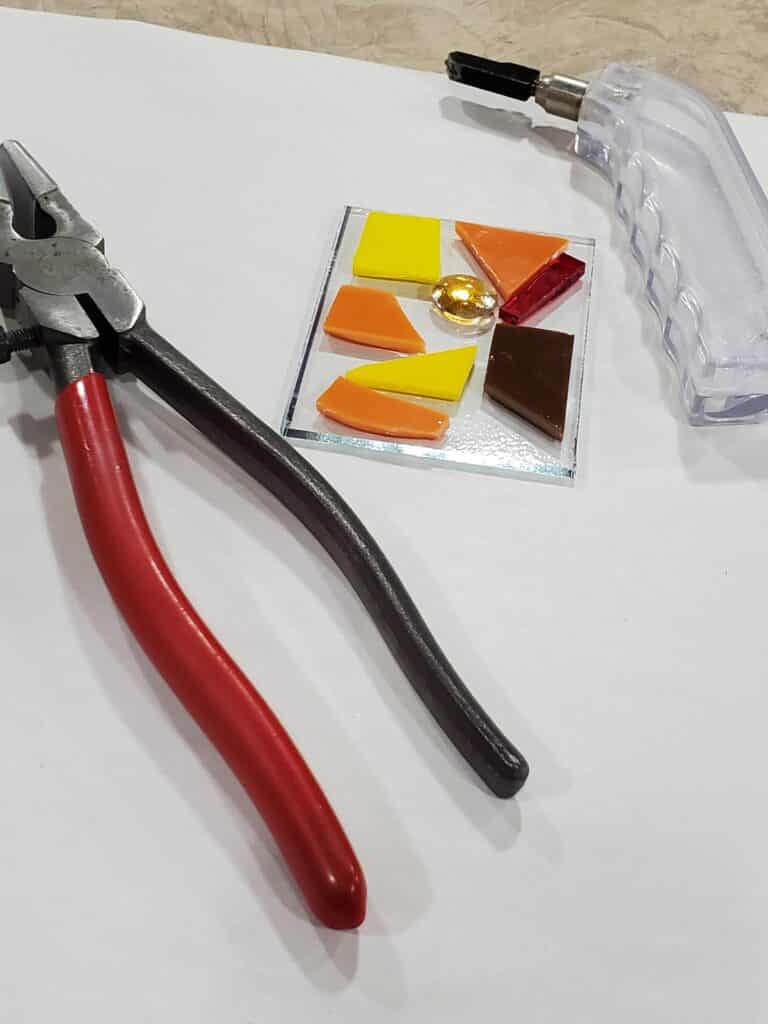 I loved my time in this studio and appreciated Heather's patience, as I am not a crafty person. I created a tree ornament with fused glass and am happy to have it on my Christmas tree. Don't ask me what it represents, as I literally grabbed colors that interested me.
Enjoy Wine With Friends
Soldier Creek Winery
1584 Paragon Ave.
Fort Dodge, IA 50501
Soldier Creek Winery is a family run winery & vineyard that has been in business for more than 50 years. The Secor family hosts events throughout the year and it took less than 5 minutes to see the passion that this family has for their business. The tasting room is typically open Friday evenings, Saturday & Sunday daytime hours. Tastings are also available during normal walk-in hours and by appointment. Experience award winning wines and a fun time mingling with your friends at Soldier Creek Winery. This venue is one you will appreciate and enjoy, that sits a few miles Northeast of Fort Dodge, Iowa.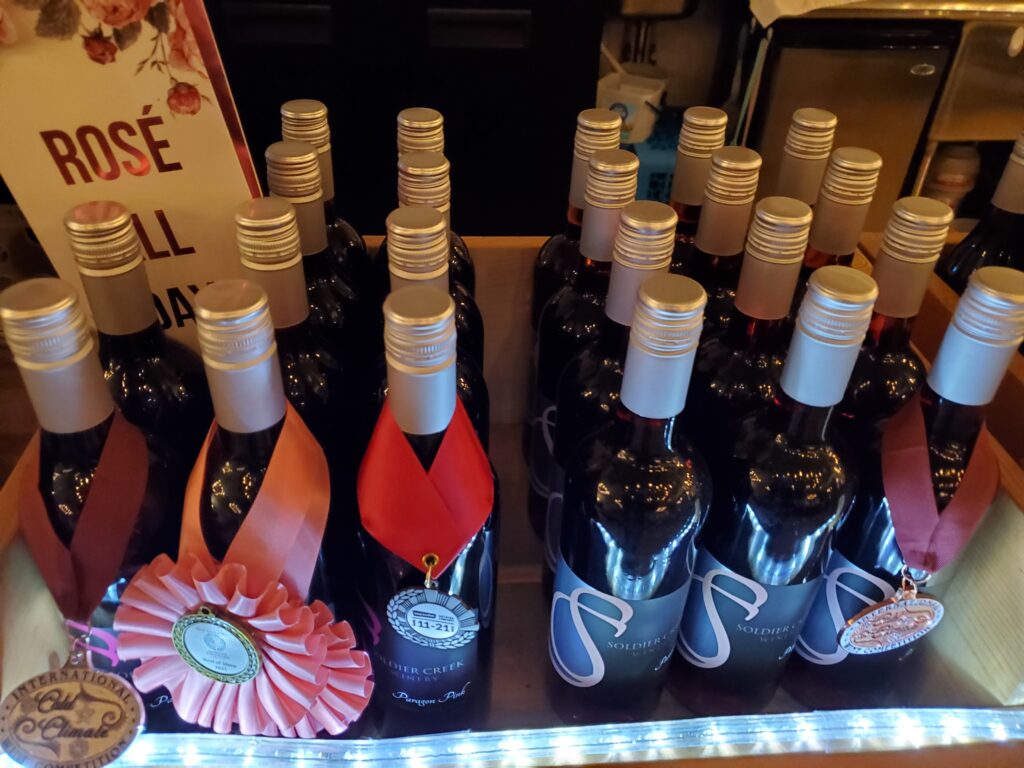 Award-Winning Wine: Soldier Creek Winery won Best of Show in the other/Specialty category for their Blanc de Blancs at the 2022 Iowa State Fair. Their St. Pepin won a gold, and their Marquette received a silver, as did their Paragon Pink, Frontenac Gris, La Crescent, and Brianna. The Seyval Blanc and St. Croix each received a bronze. This is in addition to other award-winning wines over the years. Chances are pretty good that you will enjoy an award-winning wine when you visit Soldier Creek Winery.
Lunch at Tea Thyme in Fort Dodge, Iowa
Tea Thyme/Thyme to Shop
2021 6th Ave. S.
Fort Dodge, IA 50501
Tea Thyme in Fort Dodge serves up some of the tastiest lunches I have ever had. The atmosphere is cozy and inviting. The menu changes seasonally, and there's always something delicious for you to try. Bring your friends and indulge in the menu of the day, which often includes a chicken salad croissant.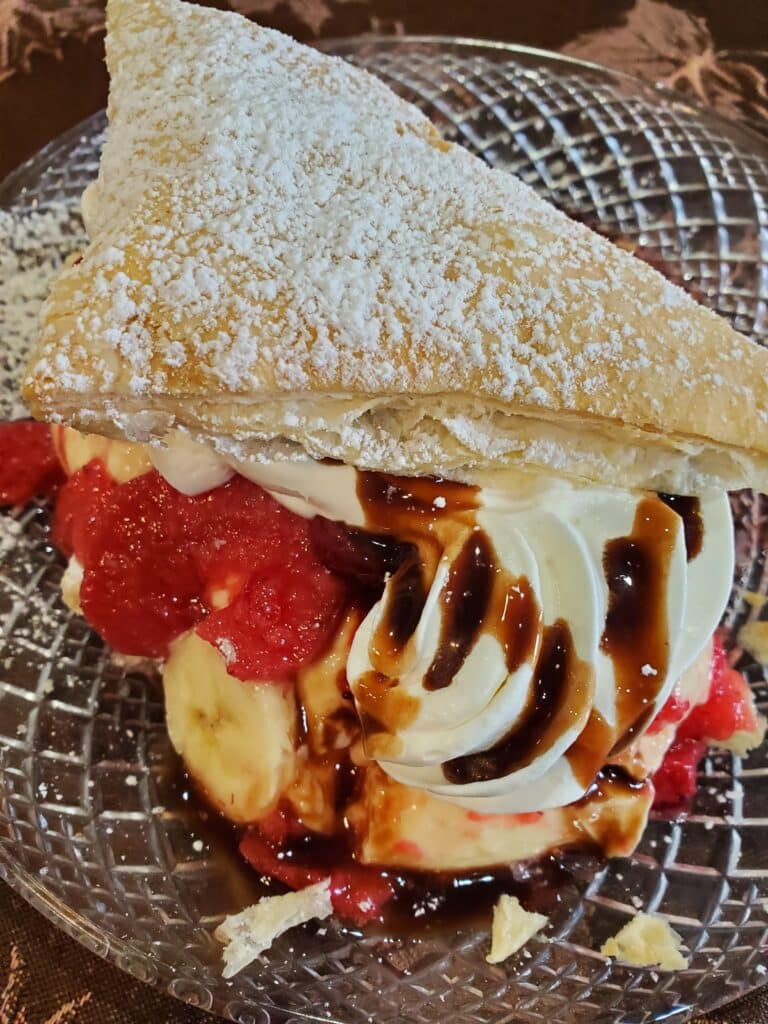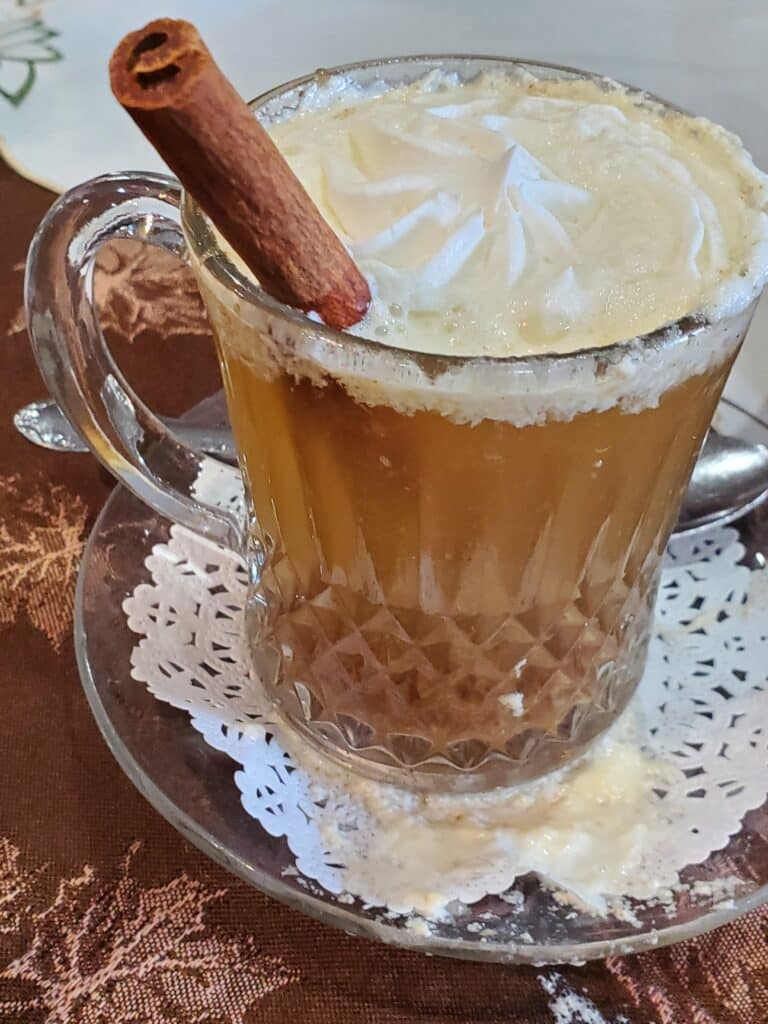 I personally love the caramel apple cider in the fall; yes, you read that correctly. Grab your friends and enjoy a meal at Tea Thyme, as you will be glad you did. Before you leave, swing into Thyme to Shop, for unique home items. Tip: Reserve a table ahead of time.
Start Your Day at Zakeer's
Zakeer's
425 2nd Ave. S.
Fort Dodge, IA 50501
Zakeer's Family Restaurant is the perfect way to start your day in Fort Dodge. If you want to hang out with the locals and enjoy a fresh, homemade breakfast, Zakeer's can do that. Hashbrowns, eggs, bacon, sausage, you name it, it's on the breakfast menu.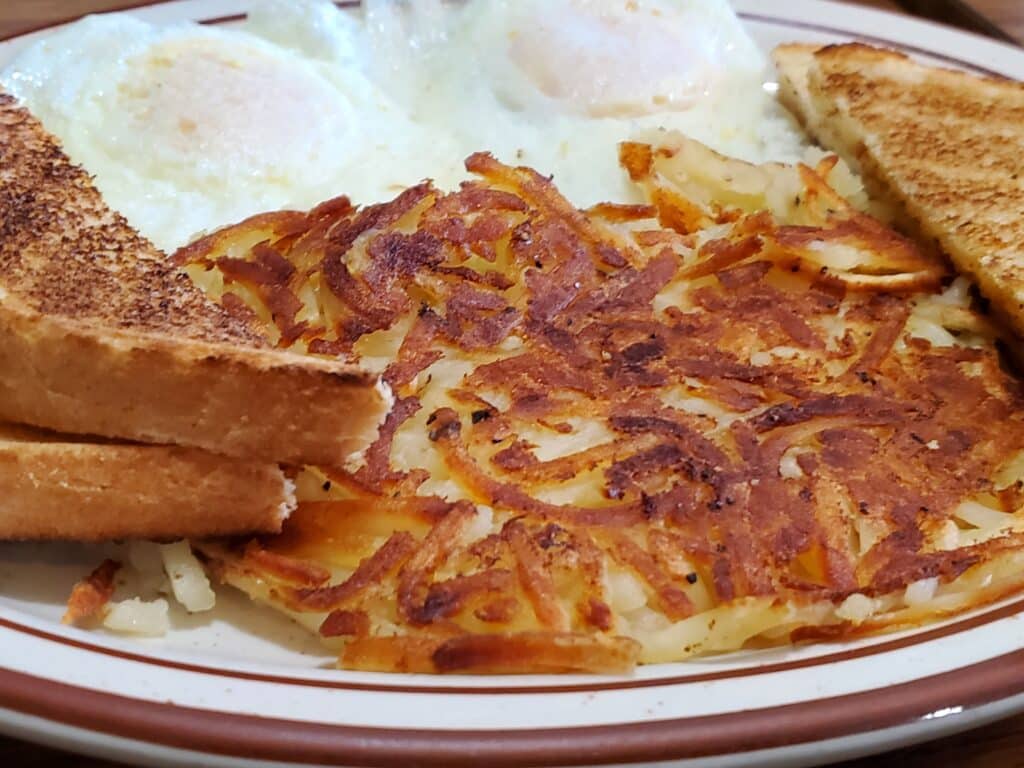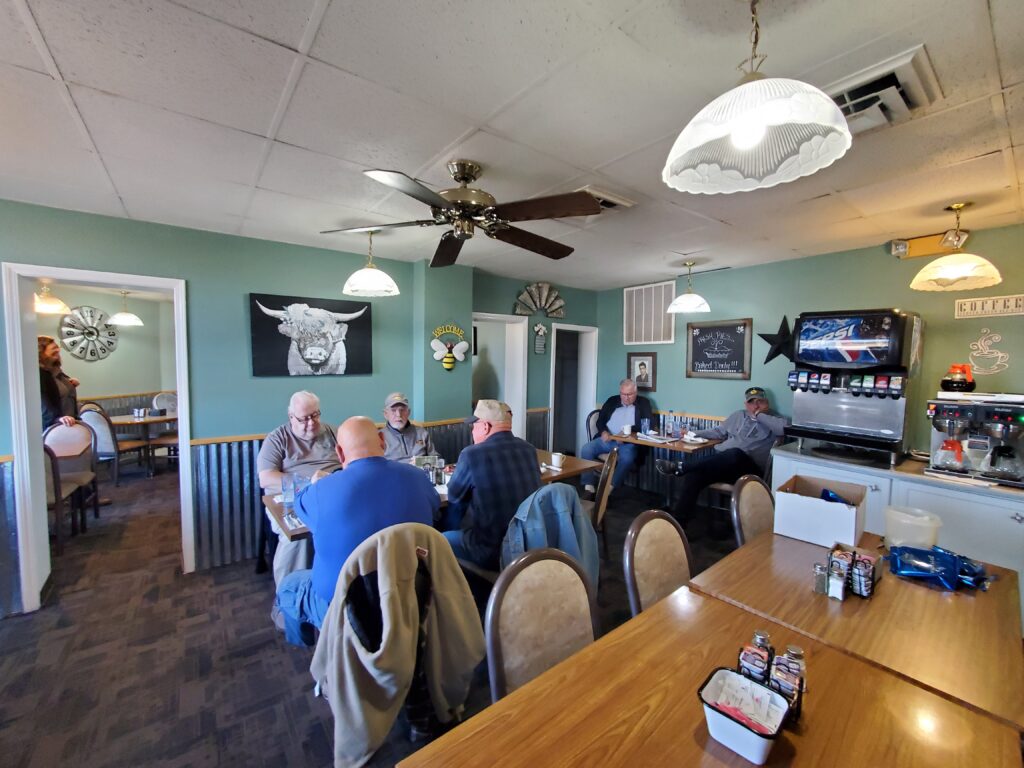 Pie is even served early in the day, I'm calling that a win. Bread pudding is on the menu and I had the pleasure of enjoying a slice to kick off my day.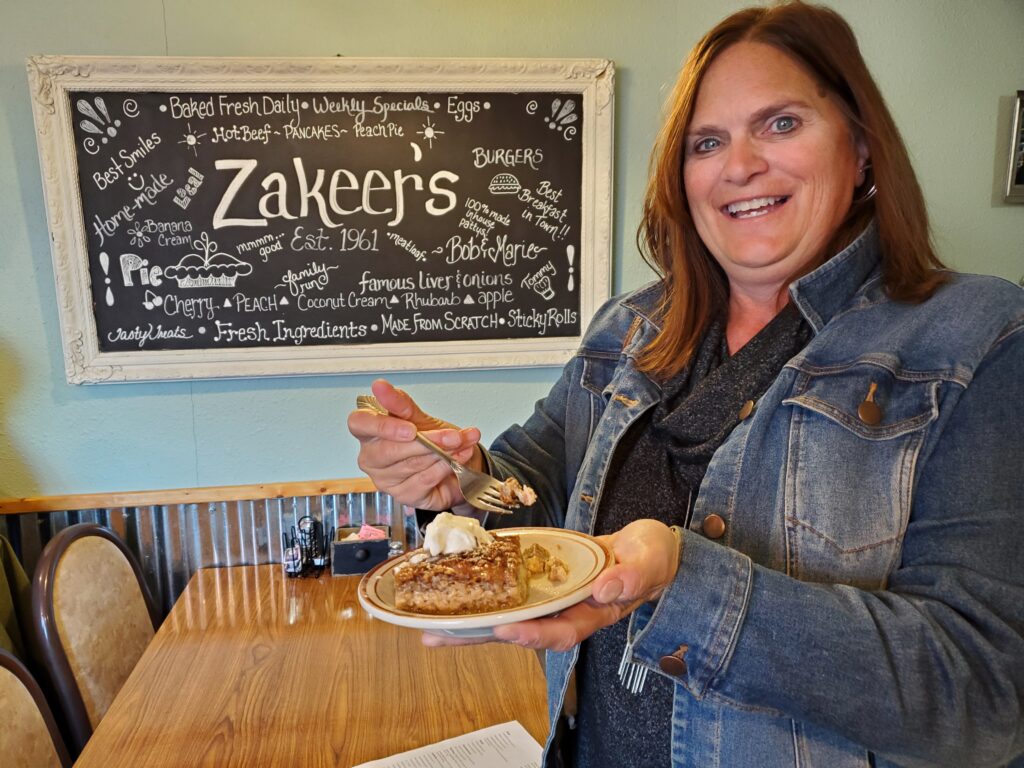 Small, cozy, and family-friendly is what you will find at Zakeer's.
History Comes to Life at Fort Dodge
Fort Dodge Museum & Frontier Village
1 Museum Road
Fort Dodge, IA 50501

The Fort Dodge Museum & Frontier Village is a seasonal attraction that showcases the life and history of Fort Dodge. This museum takes you back to the 1800s. This museum features a one-room schoolhouse, an 1850s log cabin, and Fort Dodge. Wear a sturdy pair of walking shoes, as the terrain is unlevel. Most of the areas are handicap accessible. Dress for the weather, as a large portion of this museum is outdoors.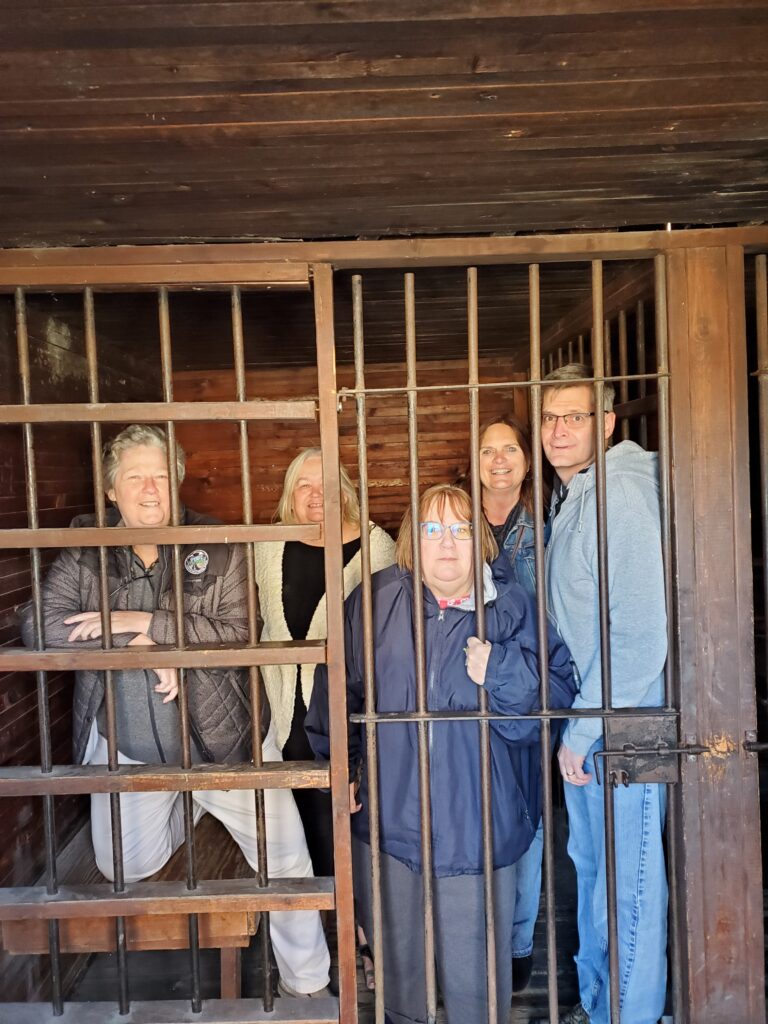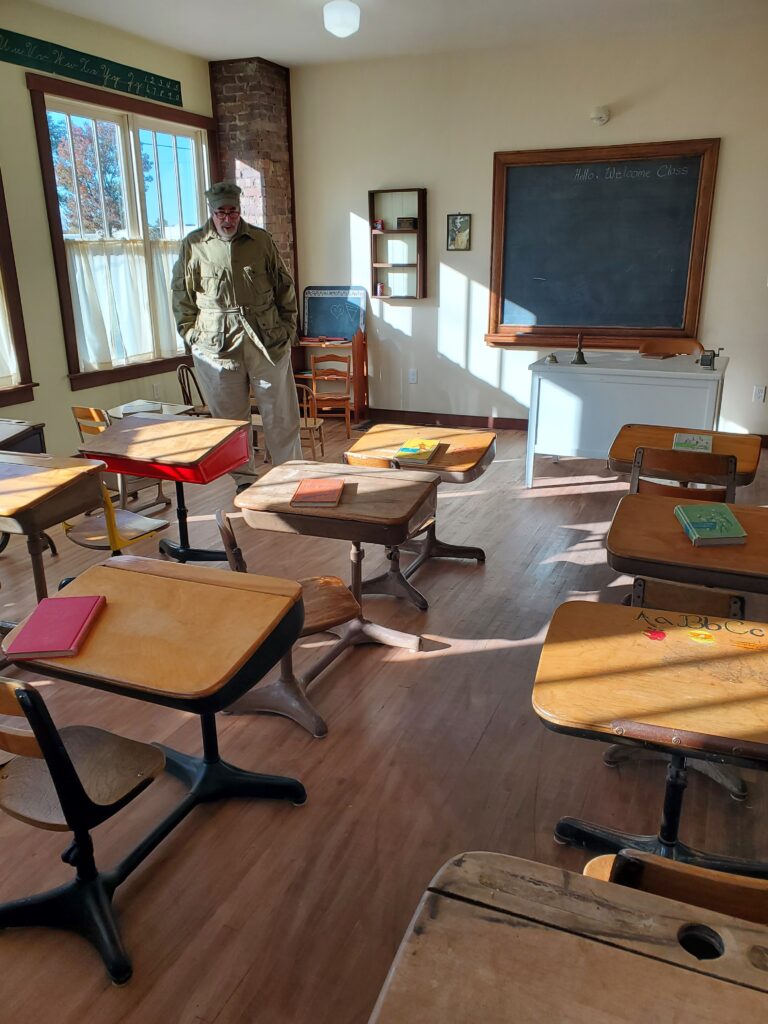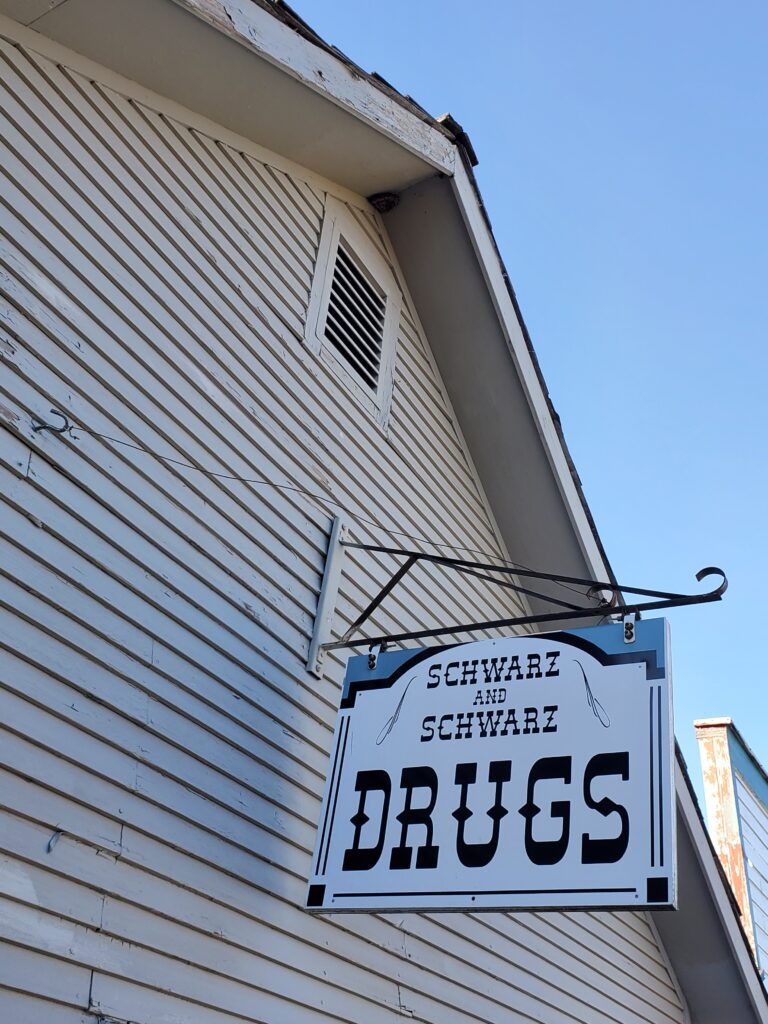 As you stroll the street, place yourself in the 1800s and "think" of how the town of Fort Dodge came to be. You will be stepping where Fort Dodge began. There is a small fee to visit, and I would suggest spending a minimum of 2 hours exploring the Fort Dodge Museum & Fort.
Visit River Hops for Game Night
River Hops Brewing
1014 Central Ave.
Fort Dodge, IA 50501
I had the pleasure of visiting River Hops Brewing on a game night- Yahtzee! It had been years since I had played Yahtzee and I was excited. Our group had so much fun playing Yahtzee with a "flight" nearby.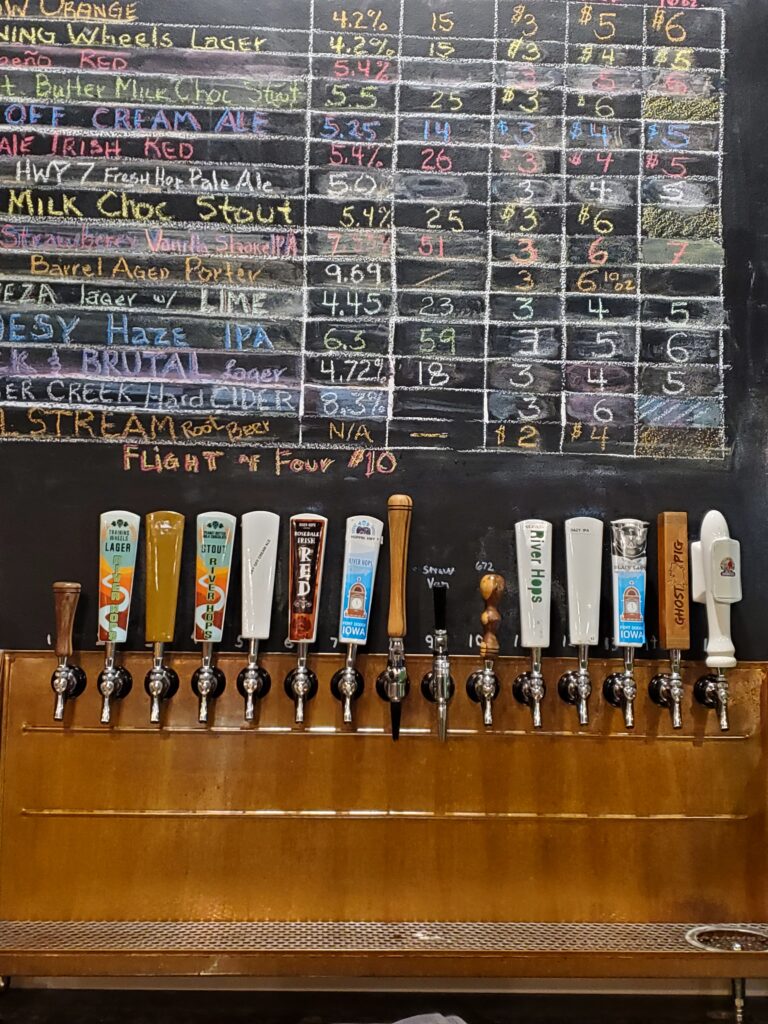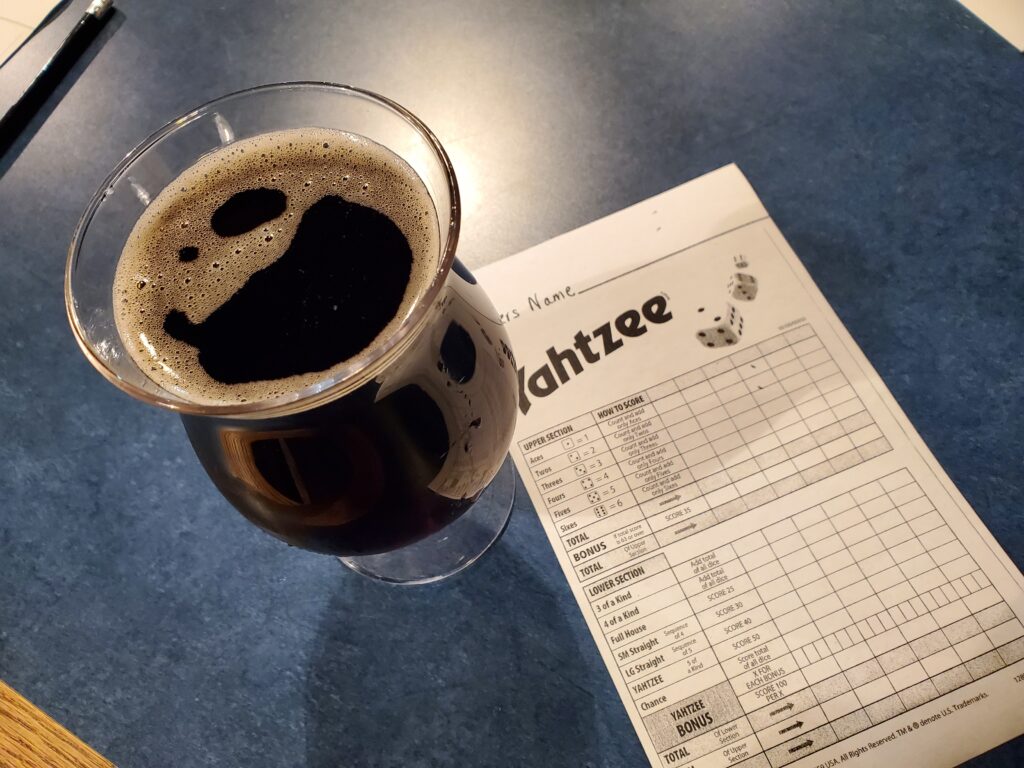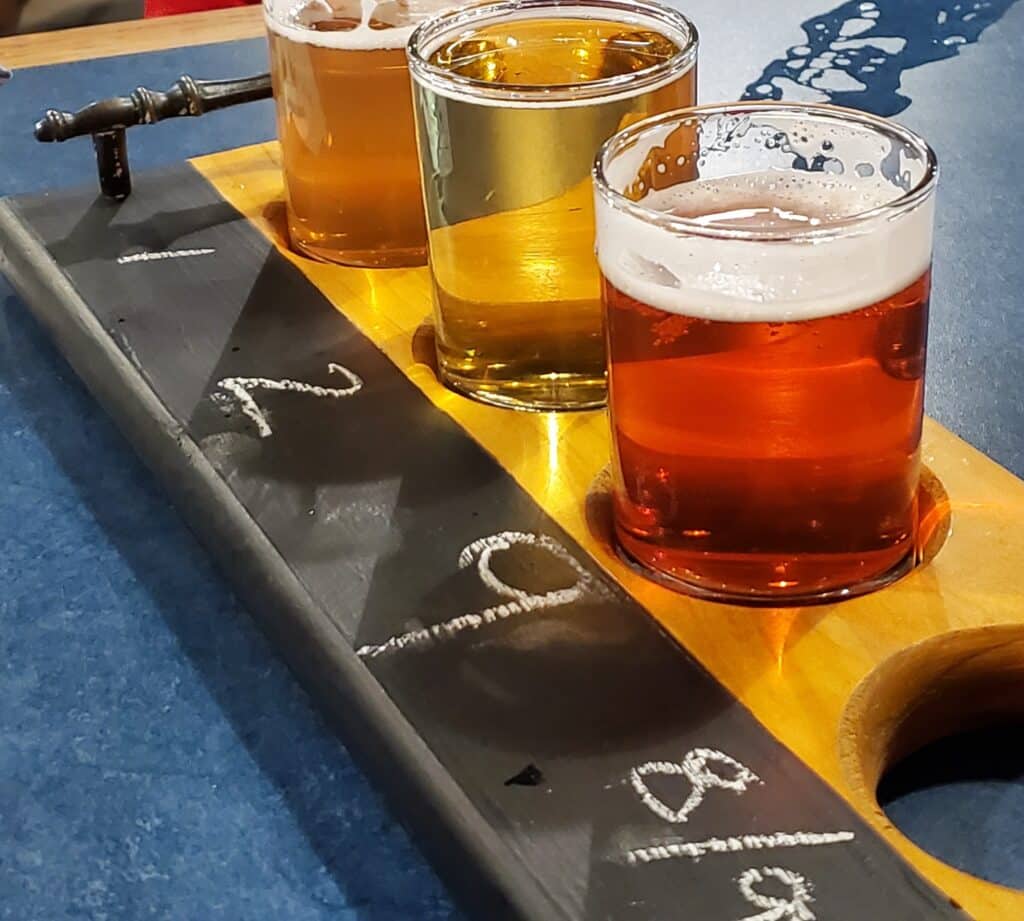 The atmosphere was fun and it was clear that the locals enjoyed visiting this local brew pub in Fort Dodge, Iowa. If you want a local brew in Fort Dodge, River Hops has you covered.
Little Swan Lake Winery- Find Of The Year
Where to Stay in Fort Dodge
Brookstone Inn & Suites
5 S. 32nd St.
Fort Dodge, IA 50501
Brookstone Inn & Suites in Fort Dodge, Iowa, is a clean hotel that you will enjoy making your home base when you play in this Iowa community. There are several styles of rooms to choose from when you stay at Brookstone Inn & Suites. If you need a lot of space or are looking for a cozier room, you will find the perfect room for you.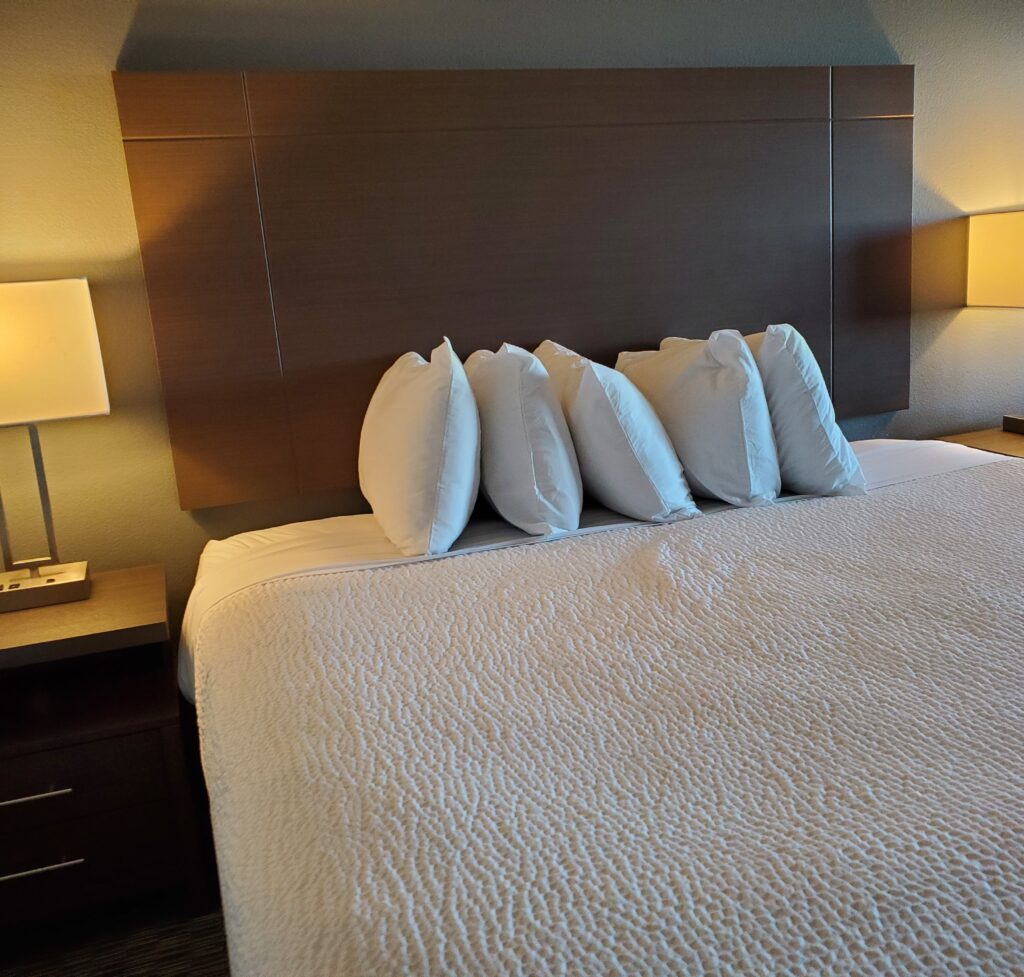 Free breakfast, a wine and beer bar, snacks and refreshments, and an indoor pool are some of the amenities you can expect to have when staying here.
If you have never been to Fort Dodge, I would encourage you to plan a visit. You will be pleasantly surprised by the art, foods, history, and outdoor recreation (that I did not touch on, in this article) that is offered in this area of Iowa.
You need to add a widget, row, or prebuilt layout before you'll see anything here. 🙂
The following two tabs change content below.
SaraB
Sara is a travel enthusiast that resides in North Iowa. You can find her traveling where the plane, train, ship, or car will go. Are you looking to take a road trip? Sara has solutions for you!