A Surprise Attraction In Omaha- Lauritzen Gardens
On my recent visit to Omaha, Nebraska I was pleasantly surprised with all the beauty that Lauritzen Gardens had to offer. I have grown to love visiting a garden here and there all across the country, and Lauritzen Gardens did not disappoint. Here in the Midwest our seasons are a little shorter for outdoor gardens, as compared to locations in the southern part of the United States. So, a summer visit to Lauritzen Gardens was ideal.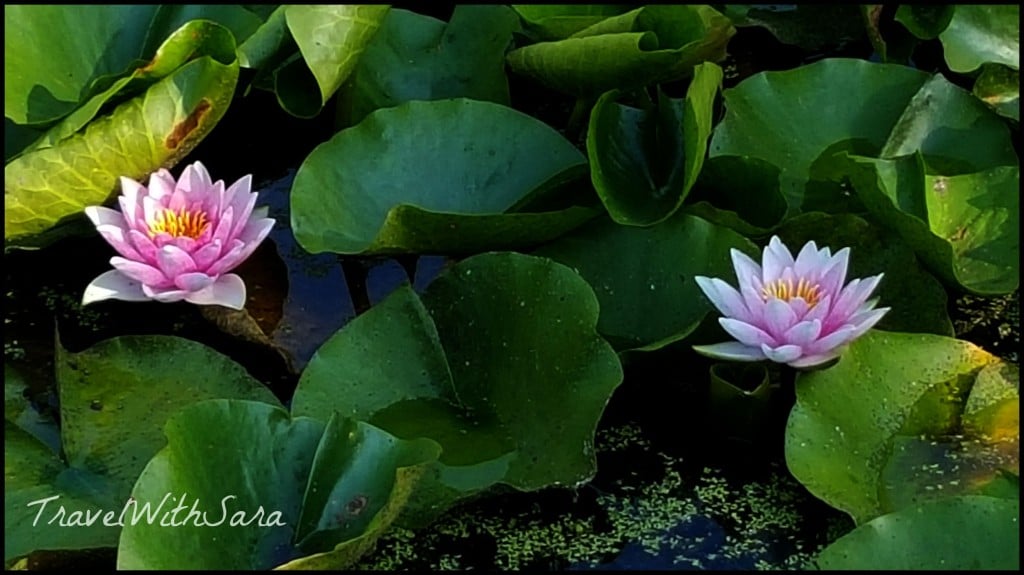 And of course, it was hot! Omaha is known for being a little warm in the summer. Upon entering the parking lot, I noticed two large greenhouses that were home to a lot of plants. I thought to myself, this place must be amazing during the Christmas season. According to their calendar, a poinsettia show is taking place in December- I can only imagine the beauty!
So…. here's what myself and a couple friends experienced. We took a stroll through the outdoor gardens and we were very glad that we did. We were able to stop and enjoy the views along the way and grab a shade tree now and then. I particularly fell in love with the rose garden!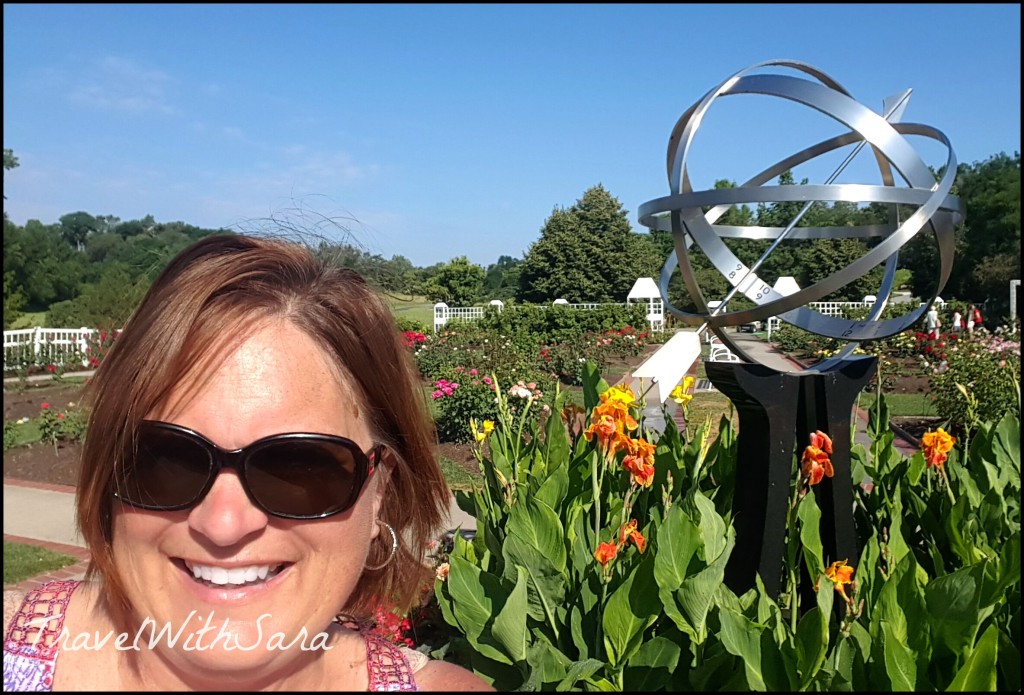 Are you a lover of roses? Lauritzen Gardens will suck you in so fast, you won't know what hit you.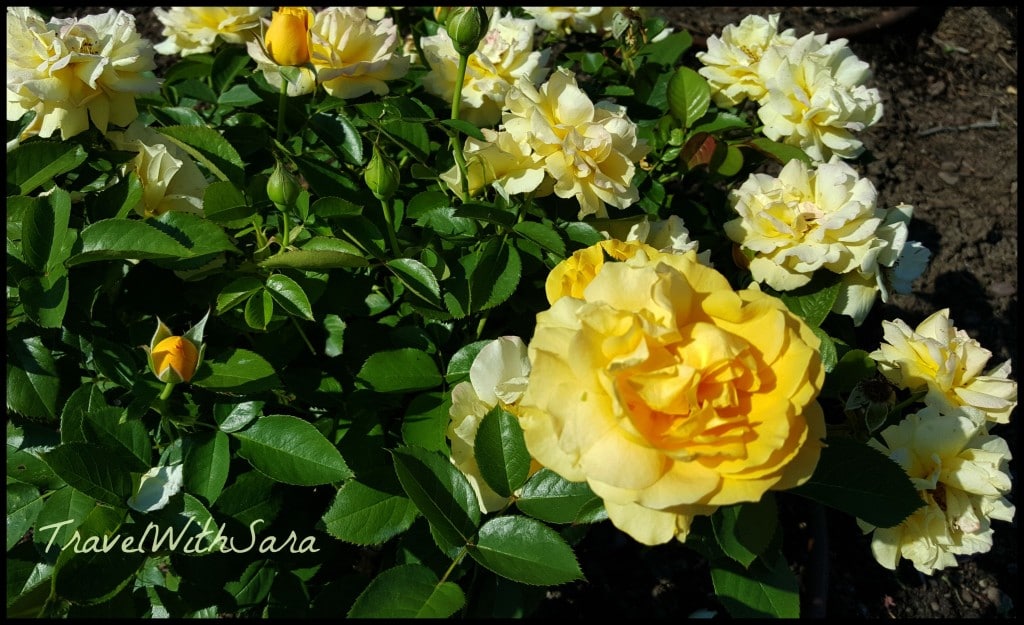 The Japanese Garden was another favorite of mine.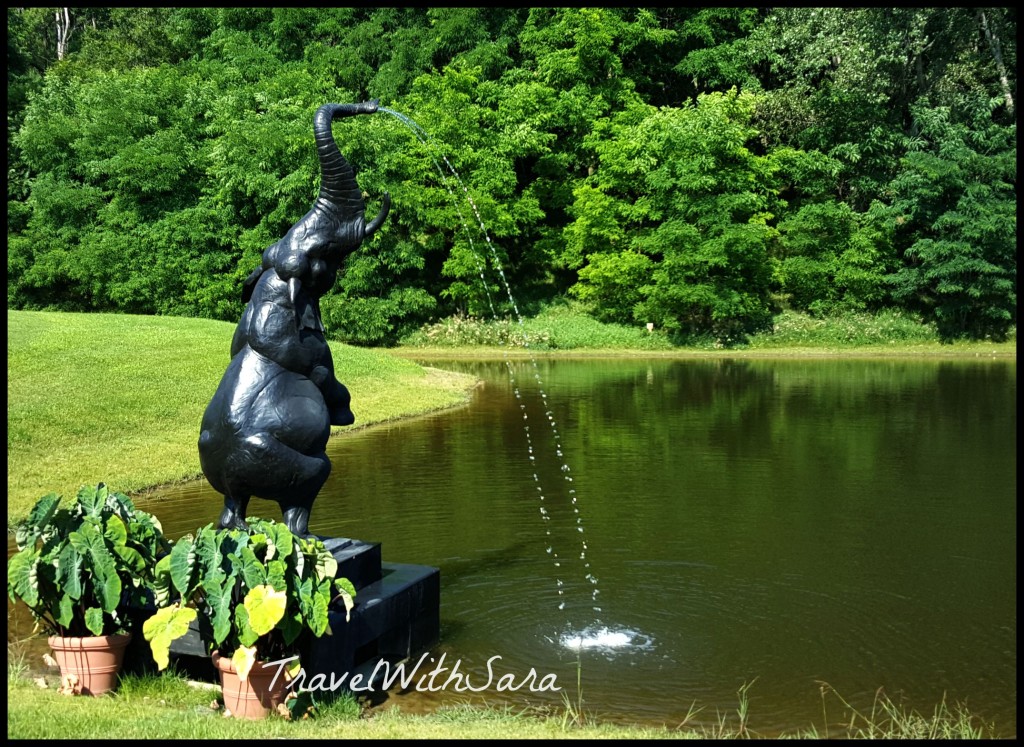 There's just something fascinating about a few steps with a beautiful view. The stairs are on the steep incline that is 377.6 inches tall, which is a replica of Mt. Fuji, that stands 3,776 meters tall.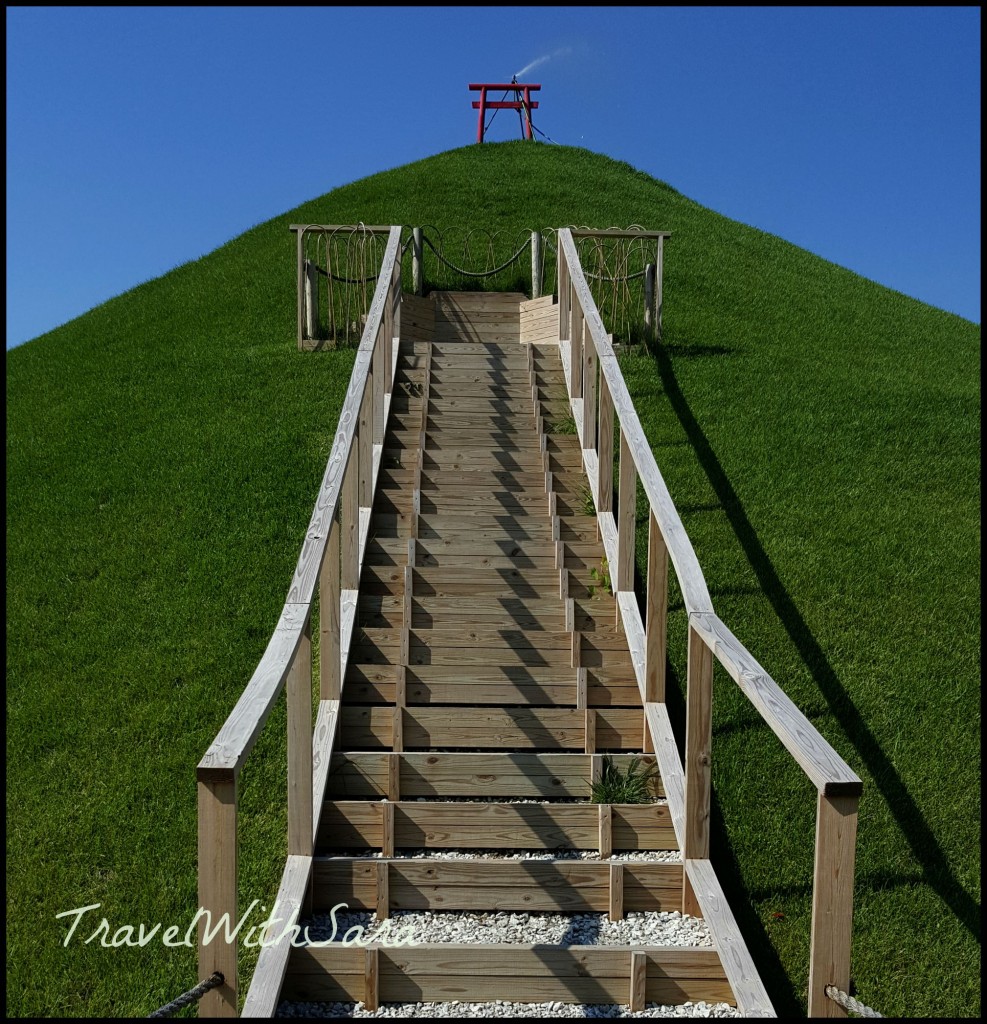 Keep in mind while strolling through the gardens, it's important to stay on the trail and try to dodge the water spickets along the way. But if you happen to visit on a hot day, it doesn't hurt to stay on the path and let the water fall on you! After all, it will fill pretty darn good on a hot summer day.
Have you visited Lauritzen Gardens in Omaha? If not, you should! I was pleasantly surprised at all it had to offer. I am anxious to return, as it appears there is something different on display all the time. The 2015 Antique Show runs September 24-27th and I am sure it will be an awesome display.
*Thank you to Visit Omaha for hosting myself and a couple North Iowa Bloggers. Omaha proved to be a great place to visit.
The following two tabs change content below.
SaraB
Sara is a travel enthusiast that resides in North Iowa. You can find her traveling where the plane, train, ship, or car will go. Are you looking to take a road trip? Sara has solutions for you!