Rockford Fossil & Prairie Park Offers An Outdoor Adventure In North Iowa
The Rockford, Iowa, Fossil & Prairie Park offers an outdoor adventure in North Iowa. This is a great place for families of all ages to practice their social distancing. There are restrooms on site and they may or may not be open during your visit.
How To Get To The Rockford Fossil & Prairie Park
Rockford is located approximately 29 miles south east of Mason City. Take Highway 18 E out of Mason City towards Nora Springs. At Nora Springs turn onto Co Hwy S70 (Zinnia Avenue) and travel south for approximately 7 miles. Turn east (left) onto 215th Street for 2 1/2 miles and you will see the sign to the Fossil & Prairie Center. From Rockford, travel a couple of miles west of town on 215th St and you will see the signs for the entrance.
If road trips are a passion of yours, did you know that the American Road Trip is back?
Hunting For Fossils In North Iowa
It was more than 360 million years ago that Iowa was an ocean. An interesting fact is that the fossils that you will find at the Fossil & Prairie Park Preserve are from the shallow sea environment and they are marine invertebrates. They are animals without a backbone. You can expect to find brachiopods, gastropods, horn corals, colony corals, crinoids, bryozoans, and cephalopods while digging for fossils.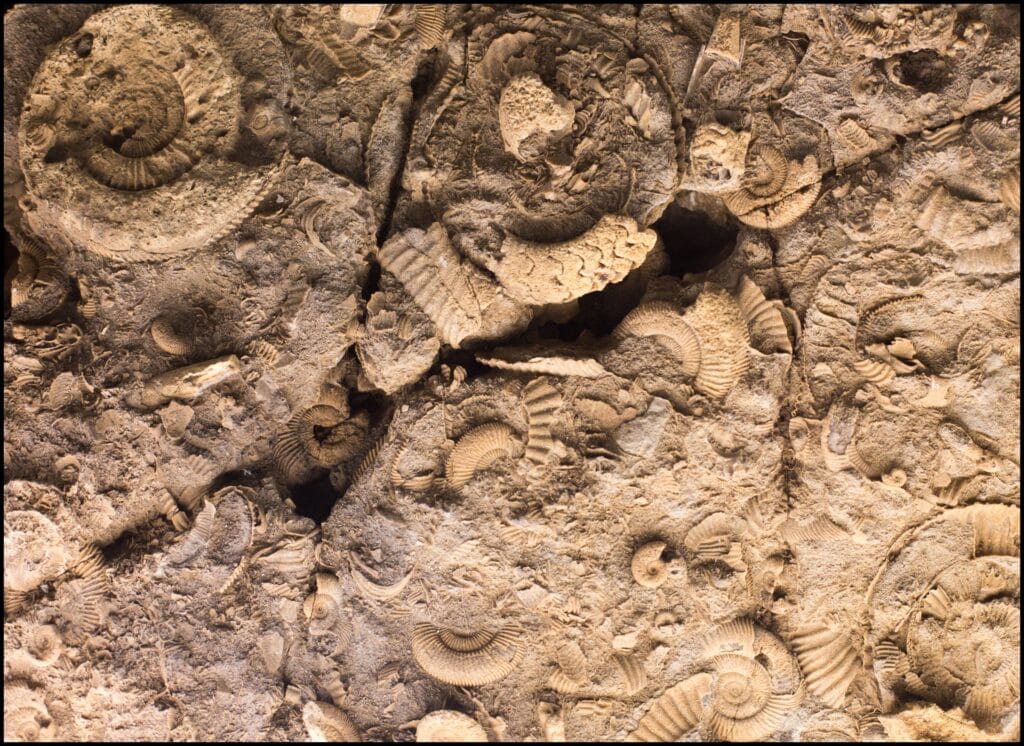 I would suggest that you bring a pail for each child you bring to the park. Fossils are laying on the ground, which mean you do not have to do a lot of digging. If your kids have energy to burn, pack a bucket with a small shovel. Your kids will be busy for hours hunting for the "perfect" fossils to take home. You can take as many fossils as you like, but keep in mind, reselling is prohibited.
What To Wear When Hunting For Fossils
Wear comfortable walking shoes and dress in layers, as the winds change a lot in North Iowa. This park is out in the wide open space in North Iowa, which means a variety of weather and temperatures. I would recommend a hat, one to protect you from the sun on a hot sunny day and a warm one on a cooler day to cover your ears. There are rocky paths and there are grassy paths to hike throughout the park. Signage is placed throughout the park, offering tips on how to spot fossils and what they may look like. Spend some time reading the information, as you will find it helpful in finding your treasure from the park.
Birding Is Good At The Rockford Fossil & Prairie Park
If fossils are not your thing, maybe birding is. Bring your binoculars and an Iowa birding book and see how many birds you can spot while in the area.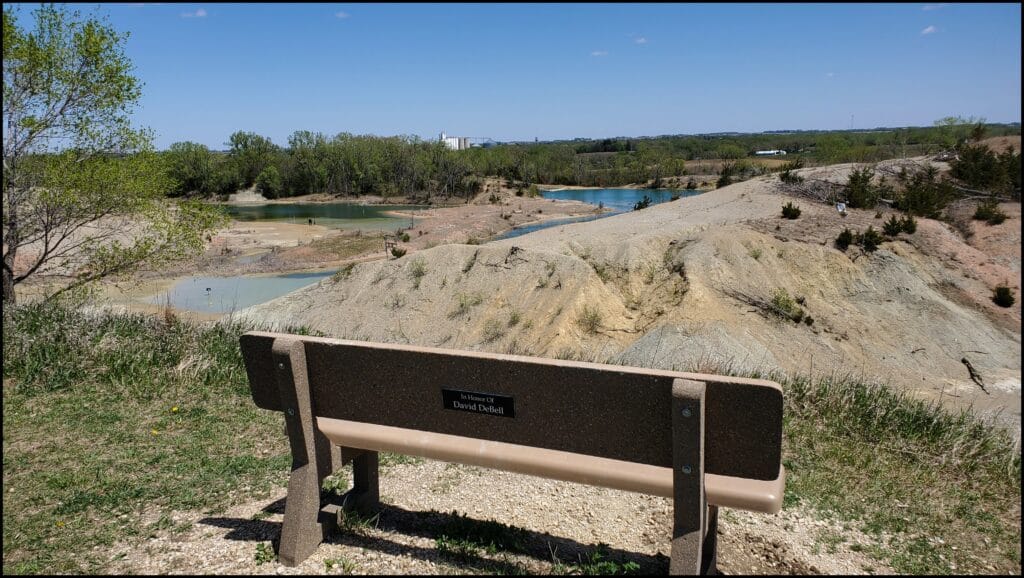 Find a bench and let your binoculars go to work for you. Bluebirds frequent the area, as do wild turkeys and pheasants.
Memorial To John Tumilson
U.S. Navy SEAL and Rockford native Petty Officer Jon Tumilson and his dog, Hawkeye, will be able to forever run through the prairies of the Rockford Fossil and Prairie Park. Near the bronze statue of Jon Tumilson and his dog, is a trail that offers views of the prairie and takes you to some great fossil digging areas. This bronze statue of Jon Tumilson, who was one of 20 American troops killed in Afghanistan on August 6, 2011, when their helicopter was shot down en route to a combat mission. Jon loved his hometown of Rockford and the community continues to show their love of him.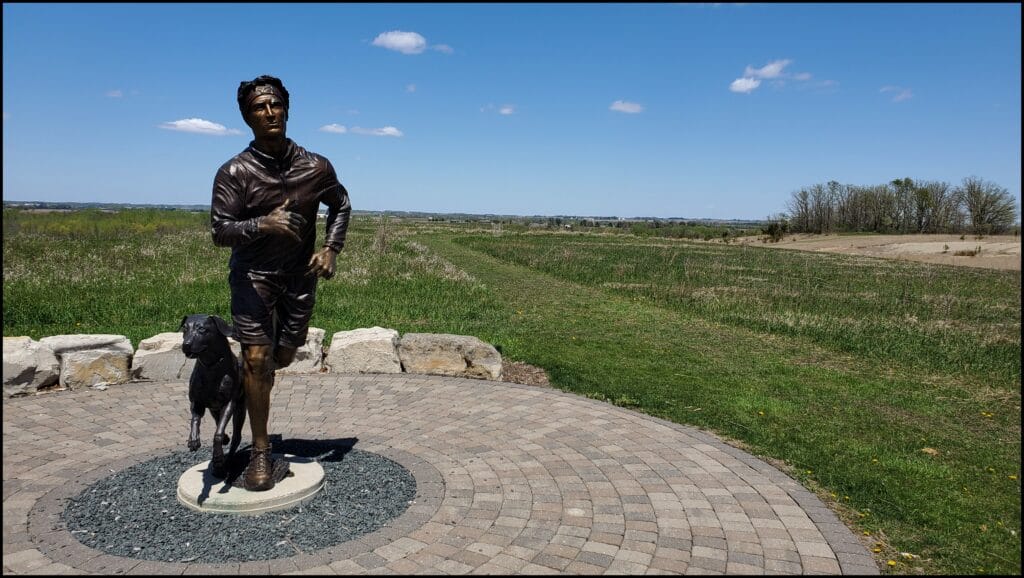 Where To Stay
If you are traveling from out of the North Iowa area, I would suggest booking a cabin at Red Cedar Lodge in Charles City. Here is where you can enjoy a campfire, hot tub, and an opportunity to relax in a luxury cabin, as you unwind from a busy day of fossil hunting. Your hosts Tom and Lorraine will roll out the red carpet and treat you like family.
Most importantly venture outdoors and explore North Iowa. We have many hiking trails, biking trails, and water trails to explore, as we all navigate social distancing. The best part of all of this, is that those of us that live in the midwest really understand social distancing. It's fairly easy to do, as we are a short distance away from many wide open spaces.
Happy Traveling~ Sara
The following two tabs change content below.
SaraB
Sara is a travel enthusiast that resides in North Iowa. You can find her traveling where the plane, train, ship, or car will go. Are you looking to take a road trip? Sara has solutions for you!