9 Places To Visit In Ohio
Is Ohio on your list of places to visit? If not, I'd encourage you to start planning your visit today. FromLake Erie's shores to the rolling hills in the south, Ohio has something for everyone. Toledo surprised me with an incredible art scene. Who knew? Its location is attractive, as it is within a one-day drive of 50% of North America's population. Here are nine places to visit in Ohio. I hope you will start planning your visit as soon as possible. This Midwest destination is ready to roll out the red carpet and welcome you. One thing is for sure if driving a golf cart interests you, Ohio will be your new favorite state.
In case you missed it: 9 Places to Visit in Iowa
Kelleys Island: Kelleys Island, Ohio
Did you know that Ohio is home to islands? I did not realize this until about nine years ago. I was introduced to Kelleys Island while exploring Cedar Point in Sandusky. Summertime is the ideal time to visit. Hop on the Kelleys Island Ferry Boat and then rent a golf cart when you arrive on the island. Visit the Glacial Grooves. These are the largest and best example of these types of grooves anywhere in the world. There is a paved parking lot to park your car or your golf cart. You can see the grooves from the parking lot, but you need to get out and walk the grooves trail. In case you are curious, these grooves are 400 feet long, 35 feet wide, and up to 15 feet deep.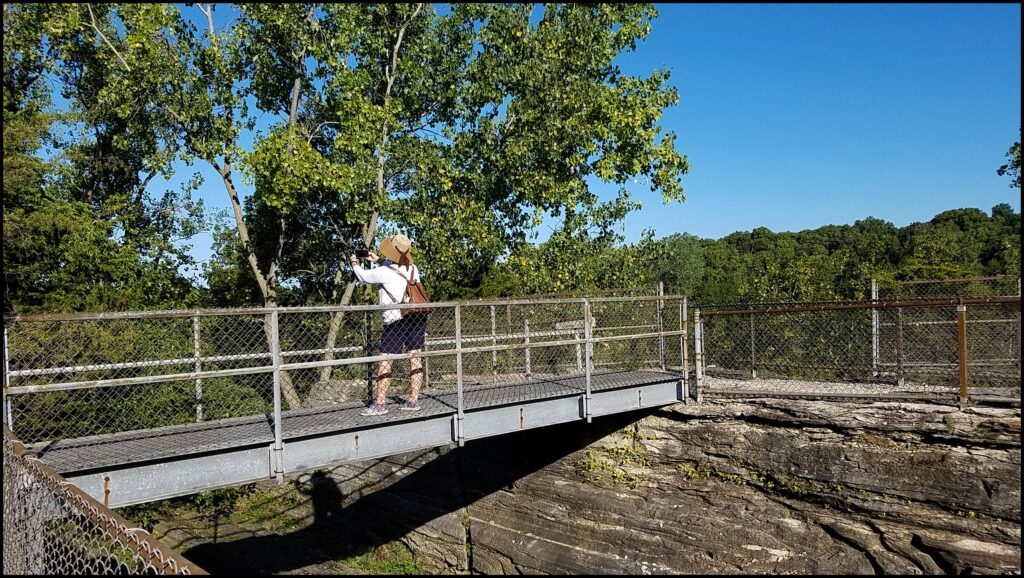 If you love to camp, reserve a campsite at Kelleys Island State Park Campground. The beach is a short walk from the campground, and the Glacial Grooves are across the road. 46 electrical sites, 35 sites with electricity and water, and 43 non-electric sites make this a popular place to camp. When is the last time you camped on an island in the Midwest?
Pyramid Hill: Hamilton, Ohio
When is the last time you drove a golf cart through an outdoor art museum? If you have not been to Pyramid Hill in Hamilton, Ohio, you have probably never done that. The outdoor sculptures are all unique, and many are life-size or larger. Several sculptures are in the permanent collection, and some are on loan. Due to the sculptures rotating, this is a reason you need to visit several times.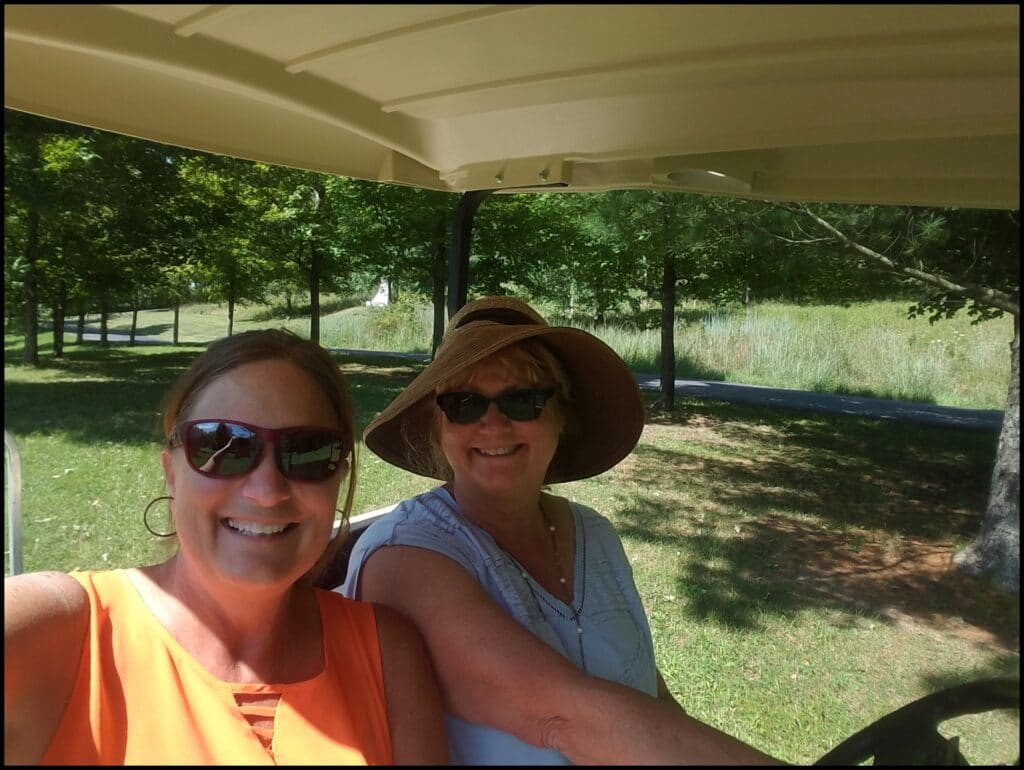 The displays are always changing and bringing new art experiences to all visitors. There is a small fee to visit, and Art Carts are available to rent, which I highly suggest that you do. The park is hilly, and it's also a fun way to explore the outdoor museum. This is one of the best places to visit in Ohio, as it combines art and nature.
In case you missed it- The American Road Trip Is Back!
Toledo Museum of Art: Toledo, Ohio
The Toledo Museum of Art surprised me on my visit. This museum is free to the public and offers some of the finest art that I have seen in any art museum across the United States. Special exhibits do have a small fee, and you often have to make reservations to experience them.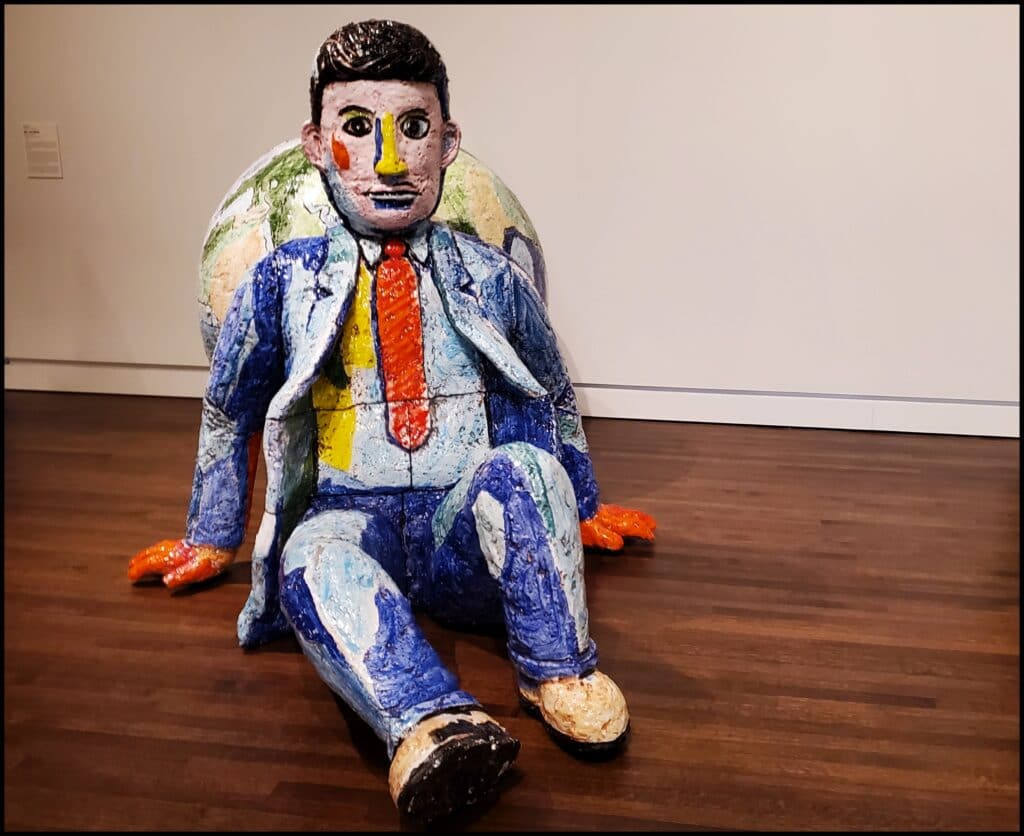 All of the galleries are fully accessible to everyone. The glass collection was unlike anything I had ever seen before. It makes sense that the Toledo Museum of Art is home to beautiful glass. After all, the city of Toledo was a large part of the glass industry in the early 1900s.
From window glass to windshields, Toledo quickly became recognized for its contribution to the glass that we use today. Swing into the Glass Pavilion, new in 2006, and see the stunning works of glass. Glass history is on display, and art workshops and glass classes take place in this pavilion. It's a quick hop off of I-75 and worth a visit. Toledo is a great place to visit in Ohio, featuring art, nature, and an incredible lake scene.
Marblehead Lighthouse: Marblehead, Ohio
The Marblehead Lighthouse sits along the shores of Lake Erie. It was built in 1821 and is the oldest continuously operating lighthouse in the Great Lakes. When you climb the 77 steps to the top (small fee to climb), you will have an incredible view of Ohio's Lake Erie Shores & Islands.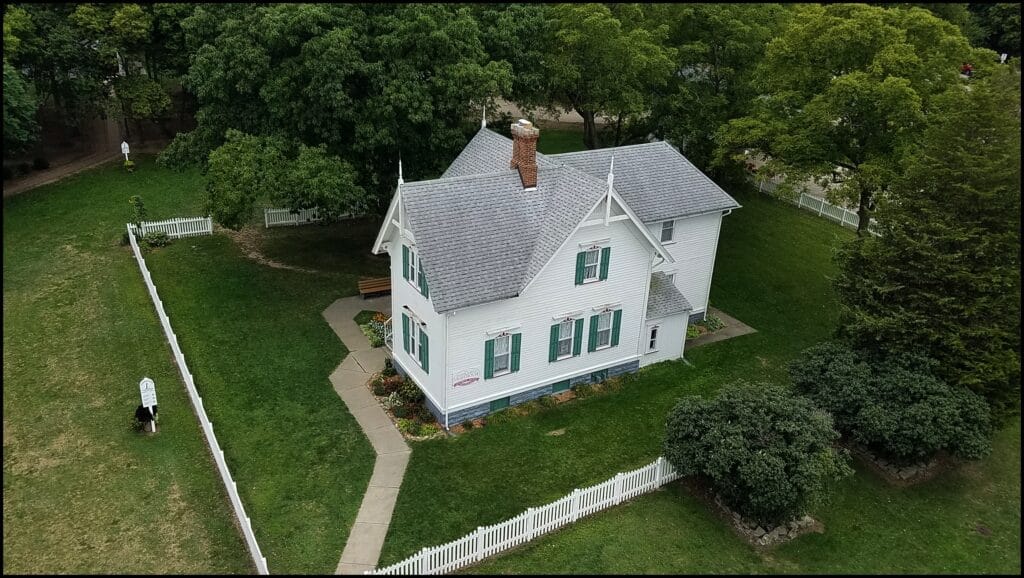 Marblehead Lighthouse and the Keeper's House became an Ohio State Park in 1998. A fun fact about this lighthouse is that it was home to the first female lighthouse keeper in the United States. Plan to spend a couple of hours exploring the lighthouse grounds. Pack a picnic lunch and enjoy the view.
Visit The Bicycle Museum of America: New Bremen, Ohio
With close to 200 bicycles on display and 900 in its total collection, you will be inspired when you visit the Bicycle Museum of America. If you have ever wondered what some of the first bicycles looked like, you will see them in this museum.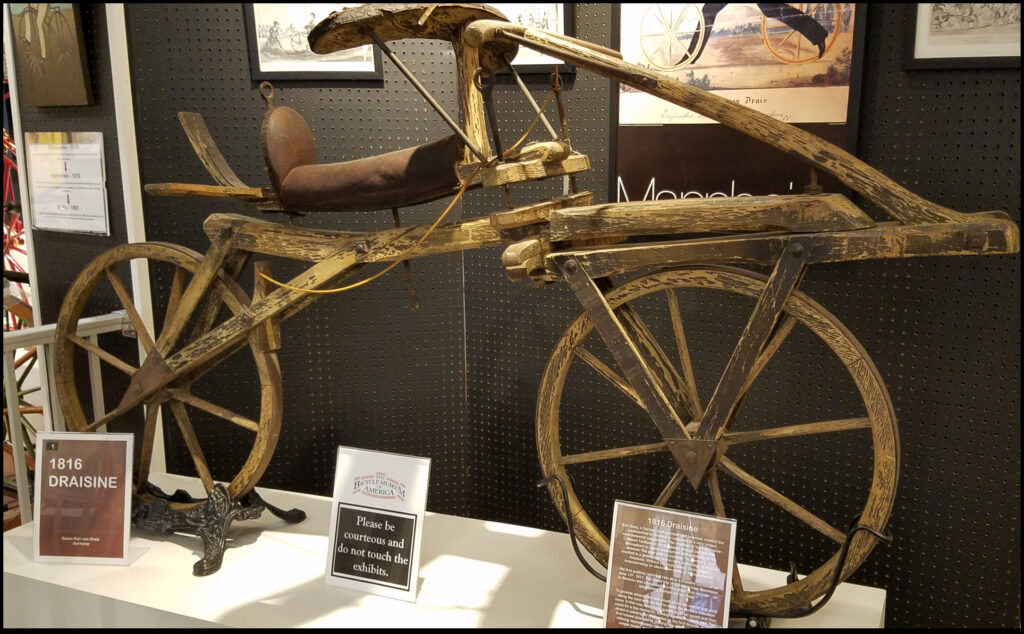 You will see the progression of the bicycle, from wood to how they have been streamlined into our lives today. There is a small fee to visit, and free parking is nearby, including street parking. It is a short drive off of I-75, and there is signage along the Interstate Highway at the exit. If you need a smile, this bicycle museum is one of the best places to visit in Ohio.
Learn More About the Bicycle Musem of America
African Safari Wildlife Park: Port Clinton, Ohio
If you are looking for an out of this world drive-thru safari adventure, look no further than the African Safari Wildlife Park in Port Clinton, Ohio. Alpacas, bison, zebras, elk, and giraffes are some of the animals you will see when you drive through. After you navigate through the safari, get out of your car, and explore the walk-thru safari area.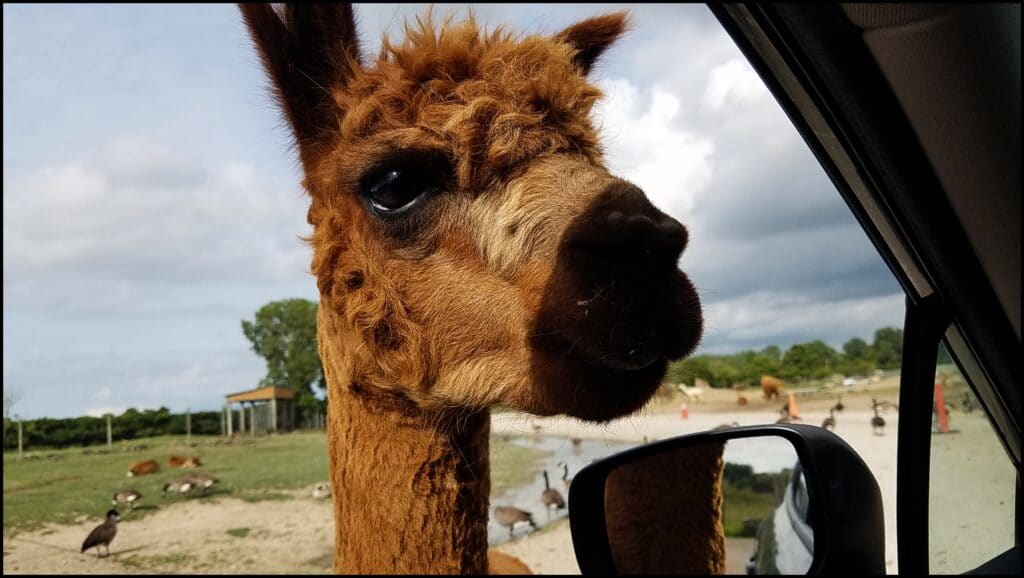 If you are brave, ride a camel. The entrance fee is by car and includes both safari adventures. A tip that I can give you is to roll your windows down and be ready to roll them up when you encounter the bison. The bison are giant and seem to be "in charge" throughout the safari.
My Experience Driving Through The African Safari
Maumee Bay State Park: Toledo, Ohio
Maumee Bay State Park is a hop, skip, and a jump from Toledo. Cabins, campgrounds, birding, hiking, biking, kayaking, fishing, and golf await you in this state park. Spend a full day in the park or a full week. This state park is an outdoor enthusiasts dream come true.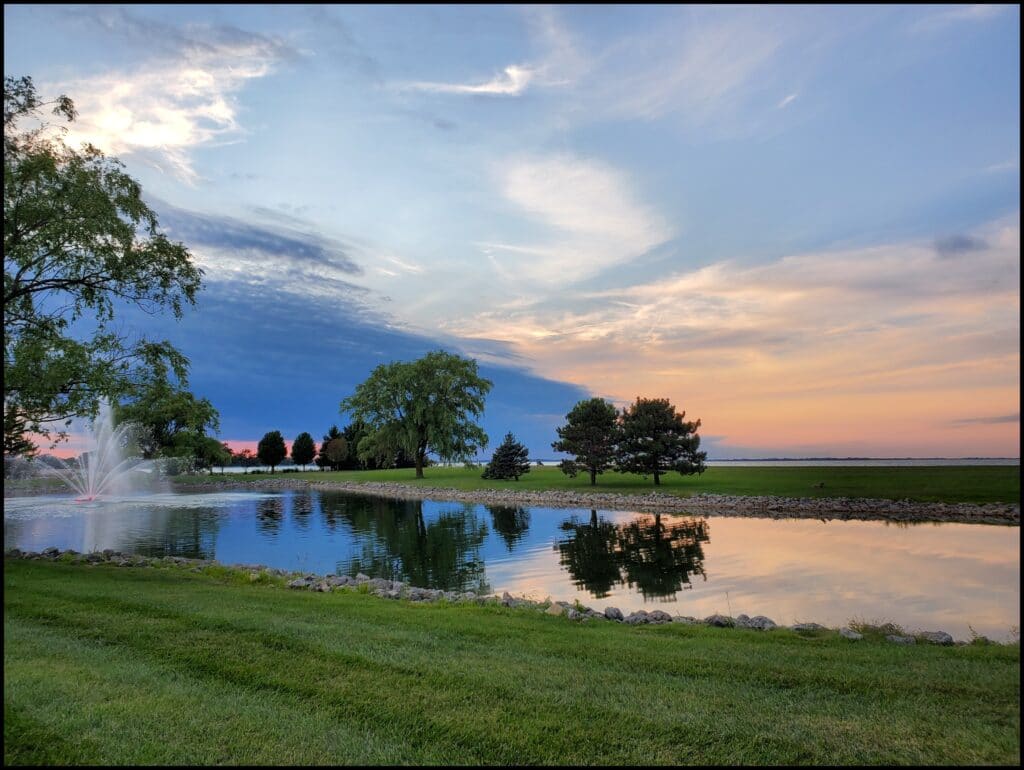 A butterfly gazebo is near the nature center. Make your campground reservations today to avoid the disappointment of not getting a site that you prefer. The Maumee Bay Lodge & Conference Center offers cozy lodging in the bay with magical views Maumee Bay. Indoor and outdoor swimming pools are available for guests to use.
Indulge In Donuts On The Butler County Donut Trail
The Butler County Donut Trail is sure to keep your mouth watering. Download your Donut Trail passport and hit the trail running. Stop at each donut shop and have your passport stamped while exploring Butler County, Ohio. When you complete the passport, follow the card's instructions, and you will qualify for a SWEET Donut Trail T-shirt. I don't know about you, but anything that screams donuts is my kind of trail.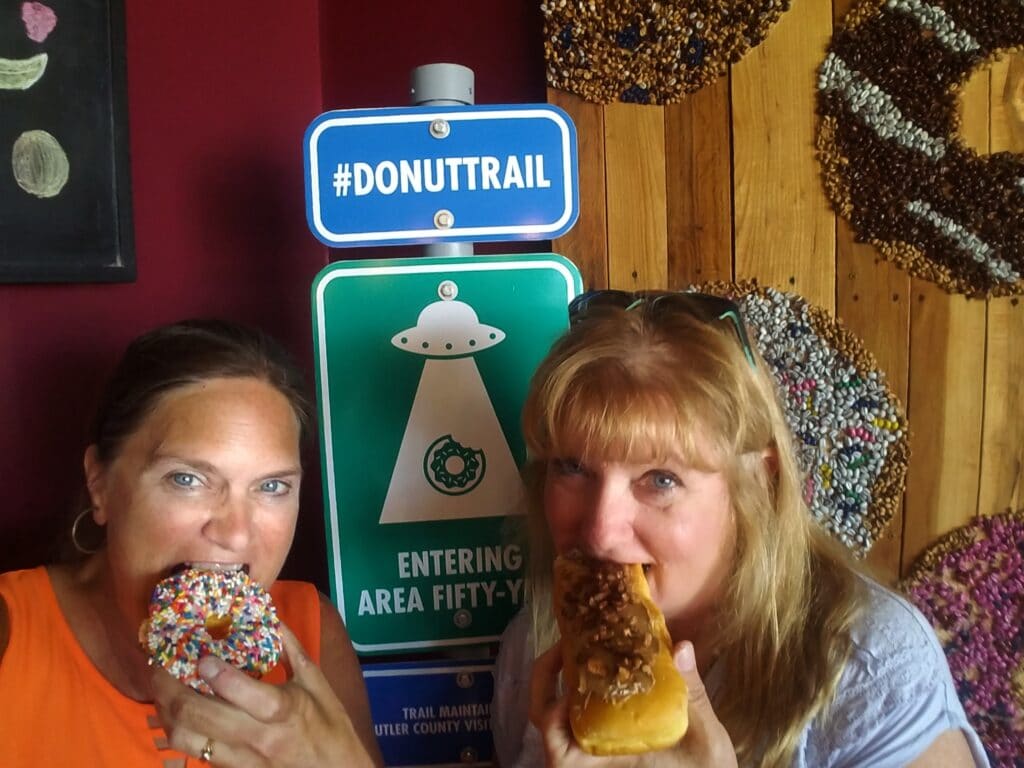 Donut trail participants can be found in Middletown, West Chester, Fairfield, Hamilton, Trenton, and Oxford, Ohio. Full Disclosure: I was a guest on this trail, and I did not find one donut that I did not enjoy.
Need Another State To Visit- Learn About Kansas
Explore The National Museum Of The Great Lakes: Toledo, Ohio
Toledo, Ohio, is home to the National Museum of the Great Lakes. The museum's philosophy is simple; educate and entertain. After my visit, I can say that they do those three things very well. Several galleries within the museum walls offer history and showcase what life is like on the Great Lakes. Shipwrecks and the history of the lakes are fascinating.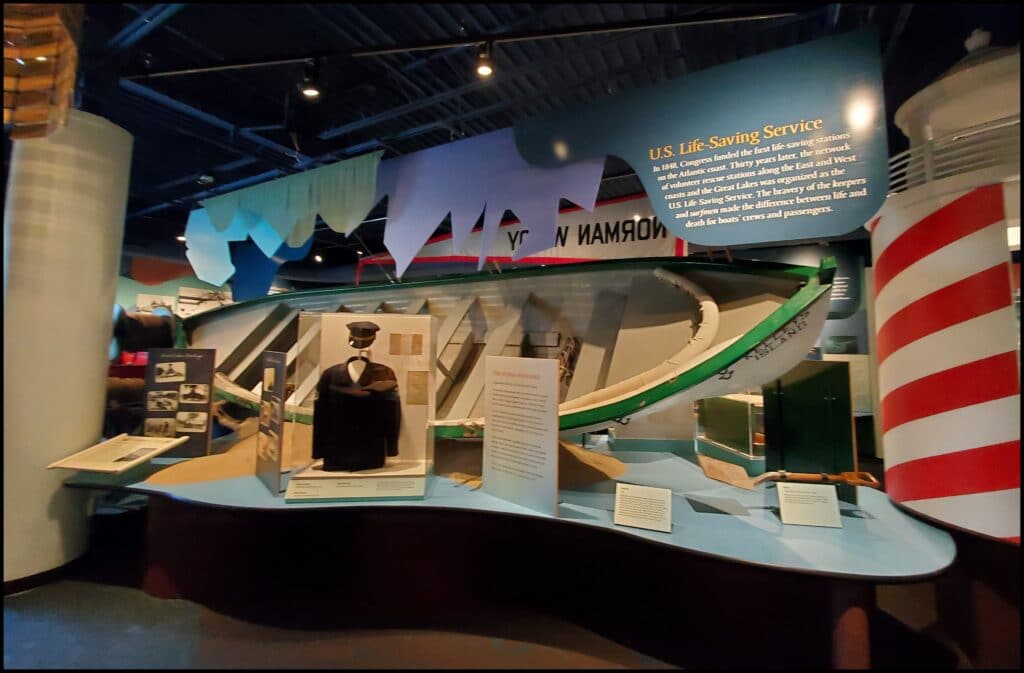 Included in your admission fees is the opportunity to board the Col. James M. Schoomaker Museum Ship and the Museum Tug Ohio. Spend a couple of hours in this museum, and you will quickly learn that working on the Great Lakes is hard work.
I hope that you can visit one or all of these places to visit in Ohio. Each of these places offers something special and unique to the state. Make your plans today and hop off of the beaten path. You will be glad that you took the time to explore the state of Ohio.
Related Articles:
Merry Go Round Museum Sandusky, Ohio
Brick Oven Bistro Sandusky, Ohio
The following two tabs change content below.
SaraB
Sara is a travel enthusiast that resides in North Iowa. You can find her traveling where the plane, train, ship, or car will go. Are you looking to take a road trip? Sara has solutions for you!