The Biking Bug Bit Me Along The Alabama Gulf Coast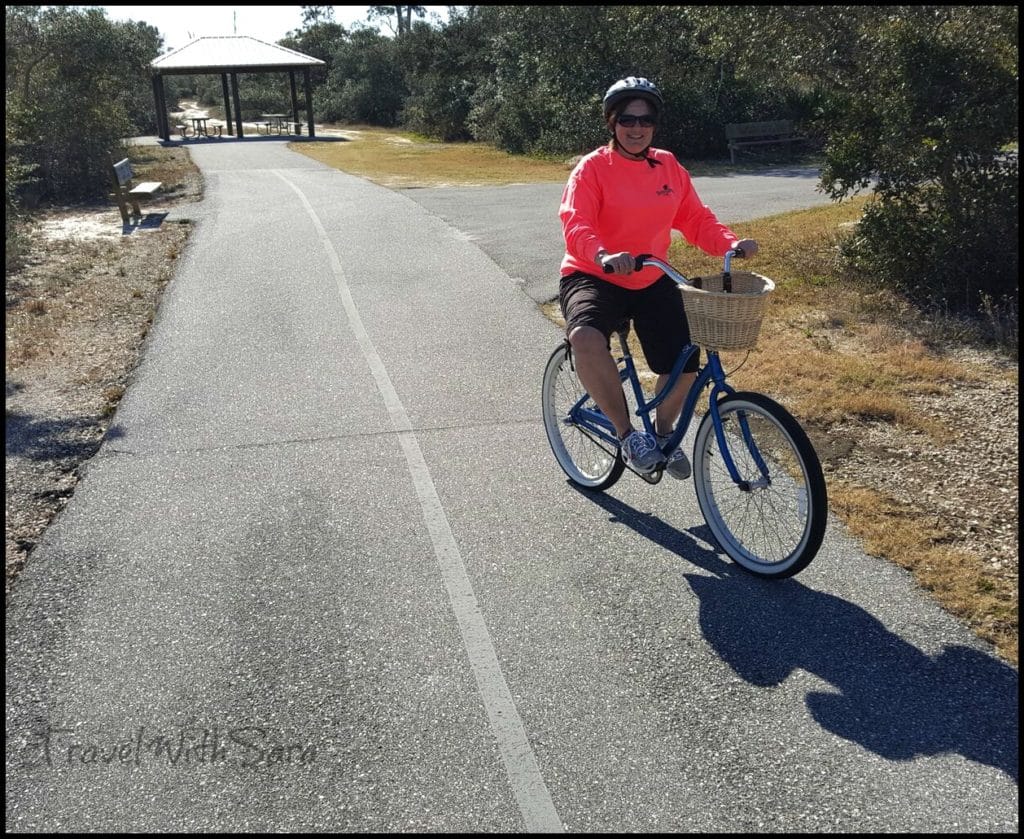 It had been several years since I had actually hopped on a bicycle. The biking bug bit me while exploring the Alabama Gulf Coast. And let me tell you, it felt awesome to get back on that seat. I had forgotten how great the view was from a set of handlebars. There's adventure around every turn when you visit the Alabama Gulf Coast.
We picked up our bicycles at Beach Bike Rentals and we were off biking the Hugh S. Branyon Backcountry Trail complex which runs through Orange Beach, Gulf Shores, Alabama and the Gulf State Park.
The trail was a very short ride from the bicycle rental shop. There is a map at the entrance of the trail. In case you are wondering what the trail is all about, I would highly recommend that you stop to check it out.
There are several benches along the Backcountry Trail and I might add, it's worth taking a break now and then. The scenery on this trail is amazing in places.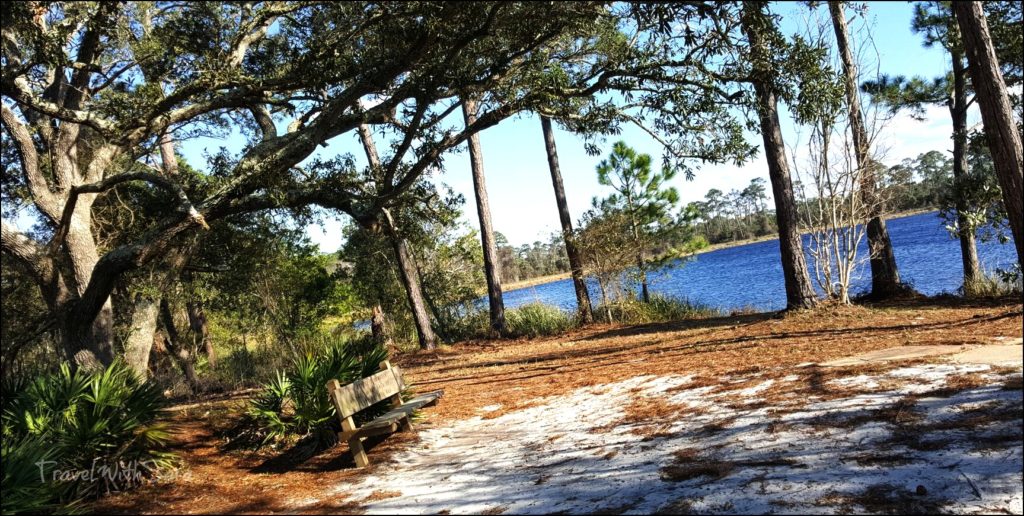 From the wildlife to the streams that trickle here and there, this trail is a good one. There's a small hill here or there, but for the most part, it's a flat trail. When you come across a sign like this, it's important to make note and pay attention.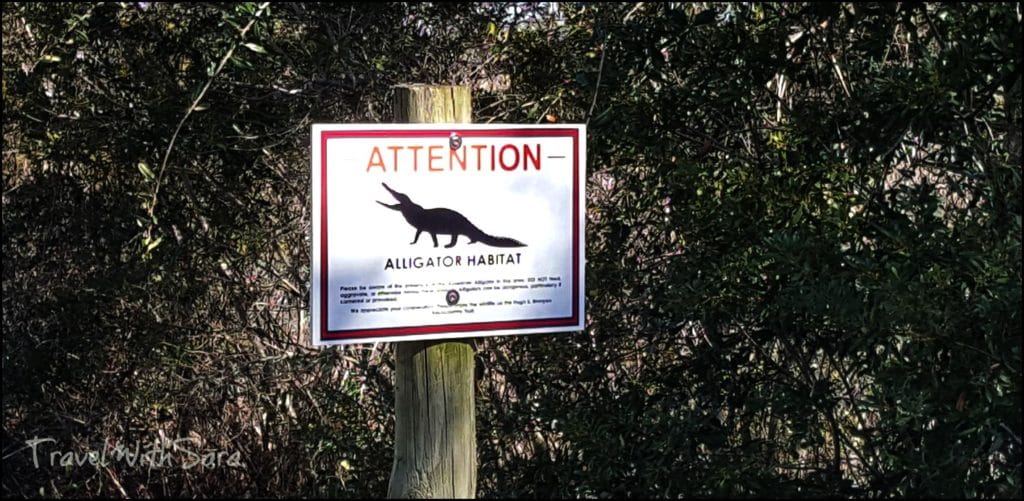 We did not see this alligator, but I have no doubt that it's not unusual to see him crossing the path.
Boulder Park is a popular stop on the Backcountry Trail. It's located approximately 2 miles from the Rosemary Dune Trailhead.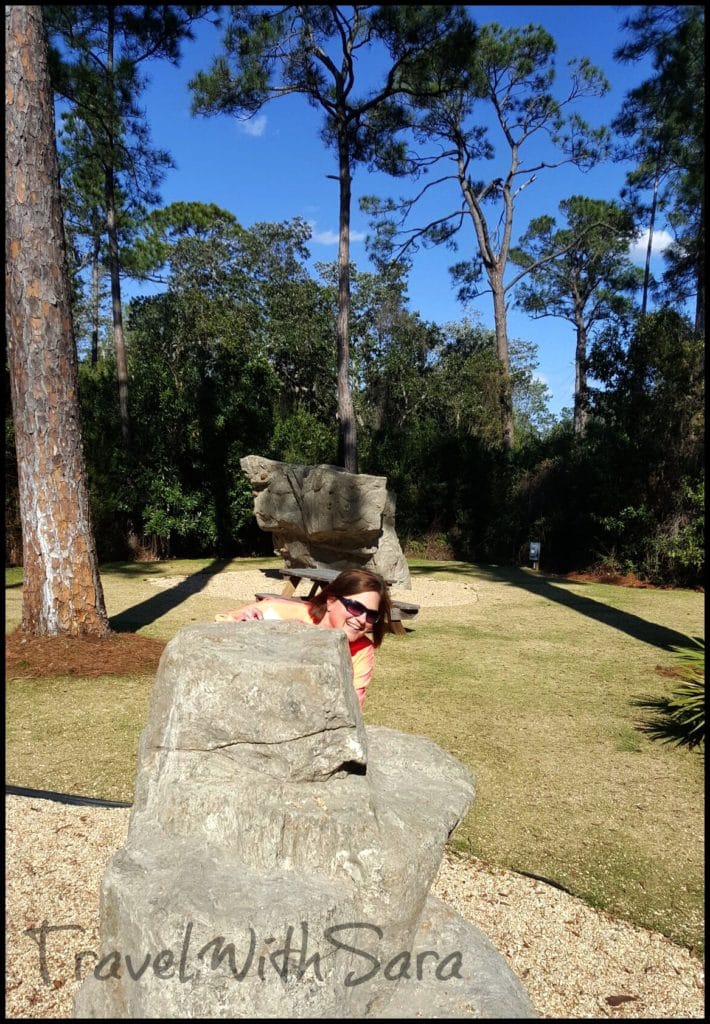 A couple things to note if you plan to ride your bike on the Backcountry Trail. Keep to the right, as you will come upon people running and/or walking. Obey the 10 mph speed limit. This is not a trail for road biking. This is a trail for people that like to enjoy nature and take in all the beauty that nature has to offer. There is no camping allowed along the trail and you need to ride during daylight.
All in all, I'm so grateful that I had the opportunity to ride the Hugh S. Branyon Backcountry Trail. I conquered the side of a mountain in St. Maarten a few months ago and now I'm back in the biking frame of mind. I have a bike that I'm ready to pedal and I'm gearing up to hit a few trails over the course of summer 2016.
Thank you to Beach Bike Rentals for rental bicycles.
Visit Beach Bike Rentals on the web
Like Beach Bike Rentals on Facebook
The following two tabs change content below.
SaraB
Sara is a travel enthusiast that resides in North Iowa. You can find her traveling where the plane, train, ship, or car will go. Are you looking to take a road trip? Sara has solutions for you!