The Gulf In Orange Beach Offers The Best Burger On The Beach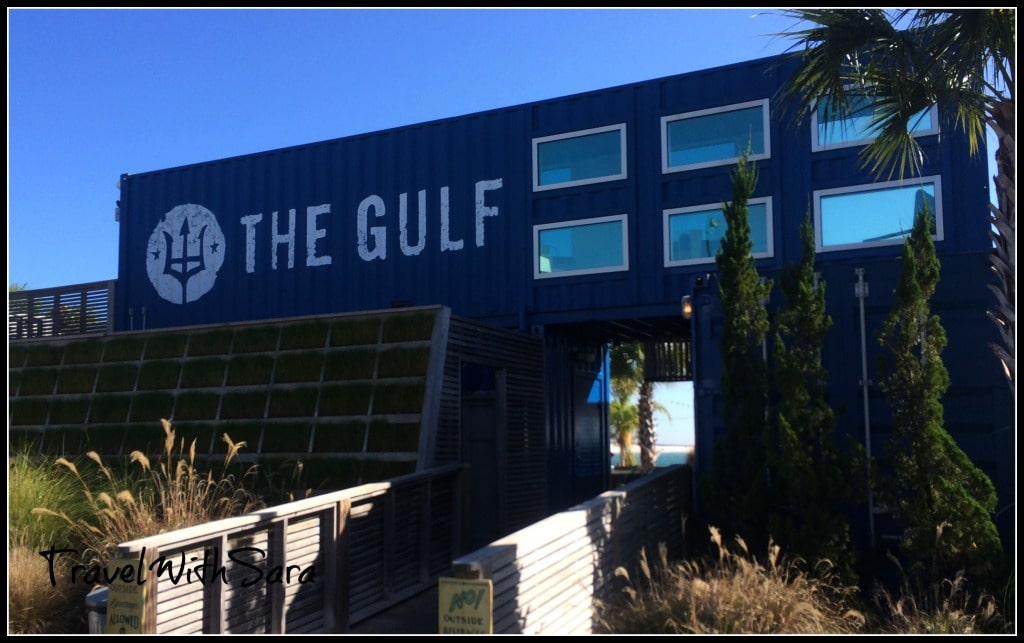 It's no secret that I love to dine outdoors while traveling. Living in the MidWest, our outdoor dining options are not that great. When I can have a view like this with awesome food, I'm on it! The really nice thing about this outdoor dining area was the choices of seating. If you wanted a sofa, there was one available. If you preferred a chair, that was another choice. There were several unique areas to sit in. If you wanted shade, it was also available. If you are an outdoor dining enthusiast, The Gulf in Orange Beach, Alabama is a must experience.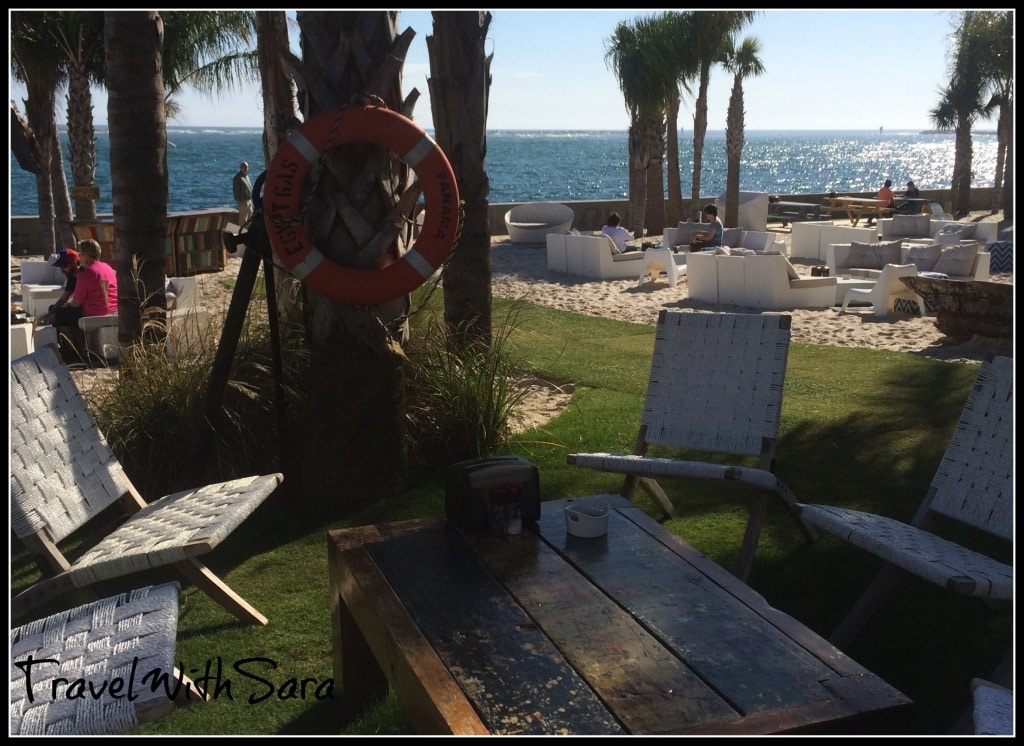 The Gulf, located at 27500 Perdido Beach Boulevard in Orange Beach, Alabama offers outdoor dining and a burger and friends that were out of this world. I ordered the Gulf Burger, which was recommended by a local, with fresh cut french fries, and it did not disappoint.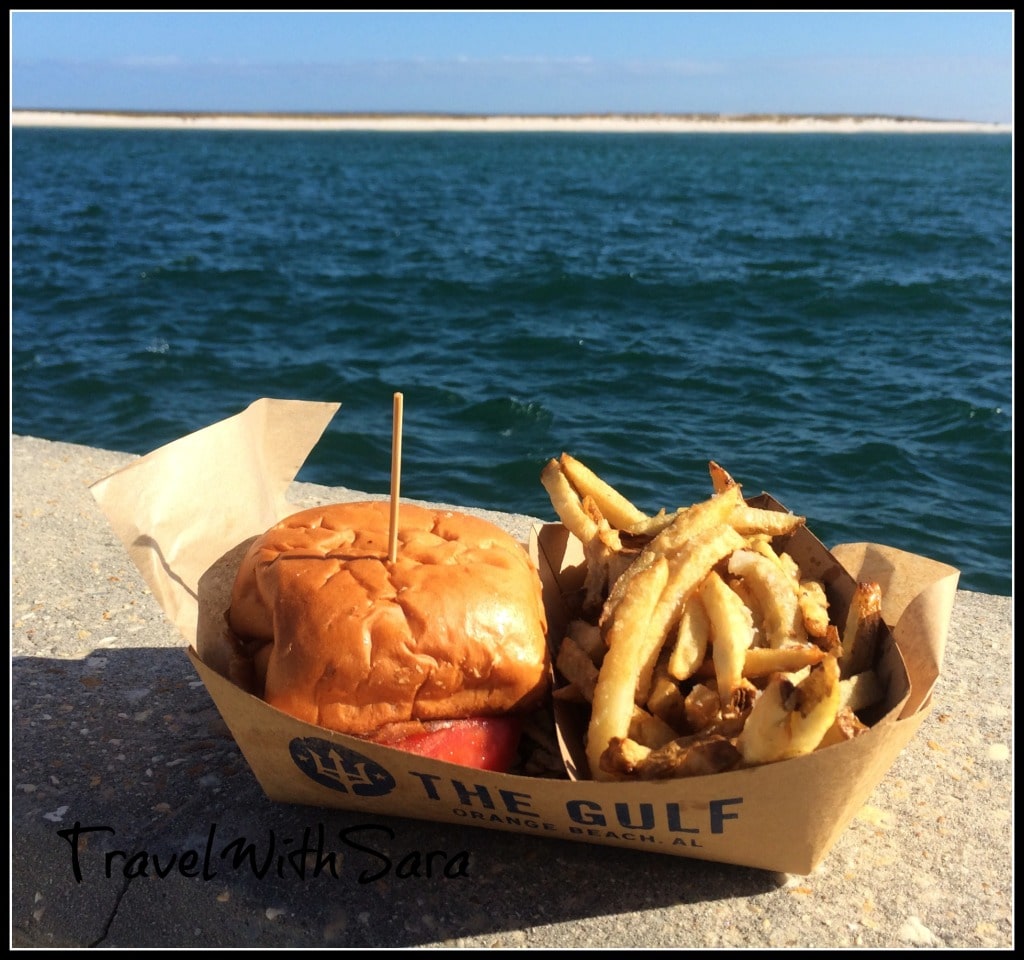 I drove by The Gulf in the evening and I can tell you that it would have been fun to dine here after dark. Granted, the views would not be as grand, but the ambience would be an experience in itself.
The menu at The Gulf was not overwhelming, just right, in my opinion. The Gulf Burger, friend grouper sandwich, grilled Mahi-Mahi, and the bbq beef tacos were all popular items coming out of the kitchen while I was eating my lunch.
The view here consisted of sugar fine sand, palm trees and the beautiful Gulf Shoreline of Alabama. There's something to be said about eating a burger on the beach, definitely worth the experience. Be sure to check out the cute gift shop that is on site. They offered a nice variety of souvenir items, as well as home décor items that felt like the beach.
I stayed at the Caribe Resort, which was a short drive from The Gulf. I'd highly recommend a meal here when dining alone or with friends and family. The Gulf offered good food and an excellent experience!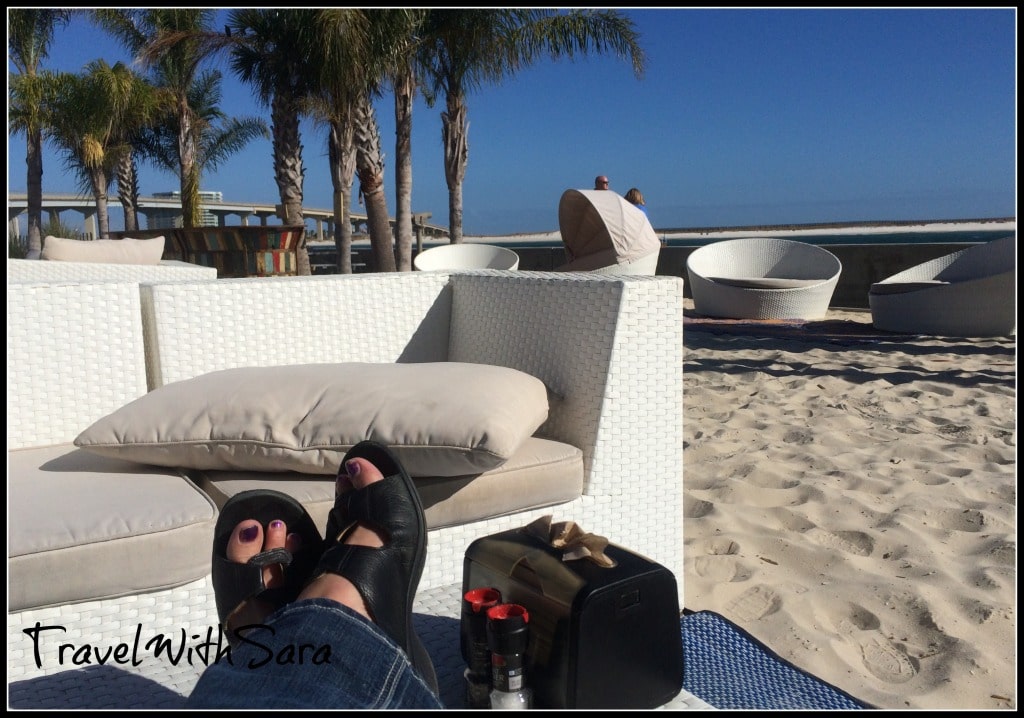 *Thank you to Orange Beach and Gulf Shores, Alabama for hosting me. The opinions expressed in this post are mine and nobody else's. I did not receive any monetary compensation for this post.
The following two tabs change content below.
SaraB
Sara is a travel enthusiast that resides in North Iowa. You can find her traveling where the plane, train, ship, or car will go. Are you looking to take a road trip? Sara has solutions for you!