The Alabama Gulf Coast is my sliver of paradise. If you did not know that, welcome to Travel With Sara! I fell in love with Gulf Shores and Orange Beach, Alabama a few years ago. It was the fine, sugar sand that instantly pulled me in.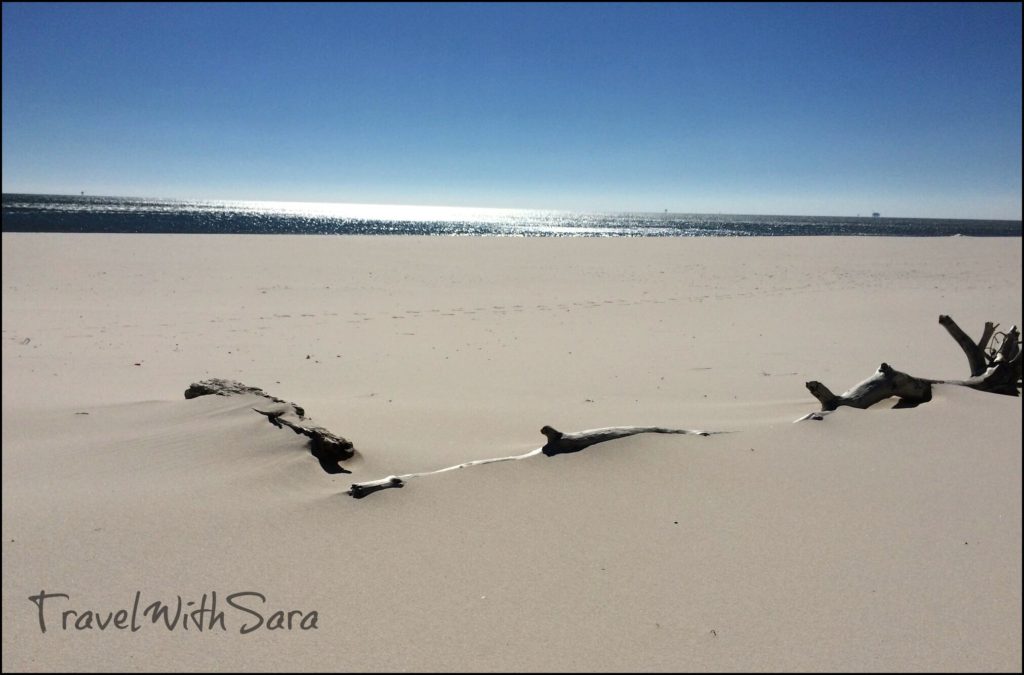 I love color. Give me the blues, greens, bright sunshine and this gal is a happy traveler. There's something about a beach that instantly pulls this Iowa farm girl in. I do appreciate the corn fields that grow all around me while home in Iowa, but there's something about the Alabama Gulf Coast.
That something is all the food that sits around every corner, along the Alabama Gulf Coast. One of the most pleasant surprises has been The Village Hideaway located out at The Beach Club. Here you can order a great pizza, shrimp or queso. These three items have been our favorite while dining at The Village Hideaway. The menu has a nice variety. If you are in the mood for a full meal, it's available. Looking for appetizers? The Village Hideaway has you covered. Remember that bread pudding challenge that I went on? Well, I need to tackle a few more stops next time I'm in the area.
Did you know that Mardi Gras brings a huge party along the Alabama Gulf Coast?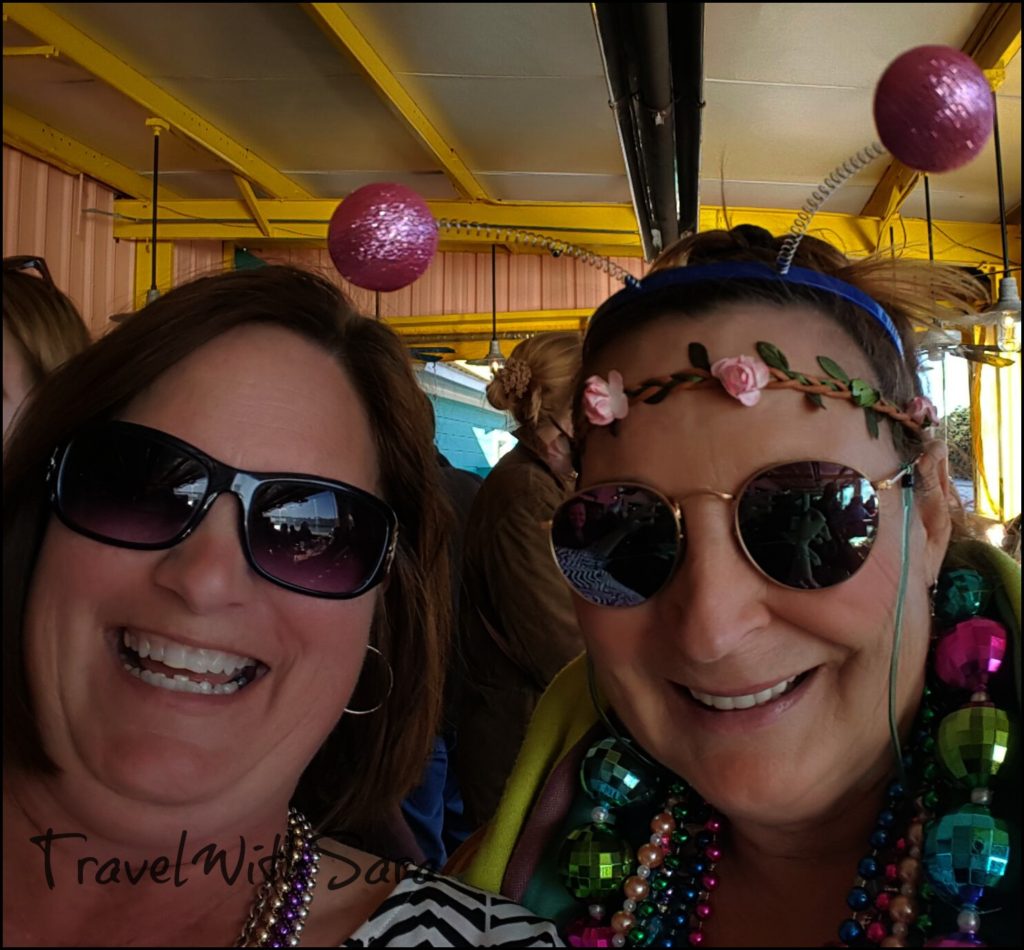 The place you must go is Lulu's for Mardi Gras! It's fun, festive and I promise that you will laugh, eat and maybe even sing a tune or two. I ordered fish and I was even able to scan where my fish was caught. Do you or someone in your family have food allergies? Be sure to alert your server at Lulu's, as they will be more than willing to accommodate your food needs.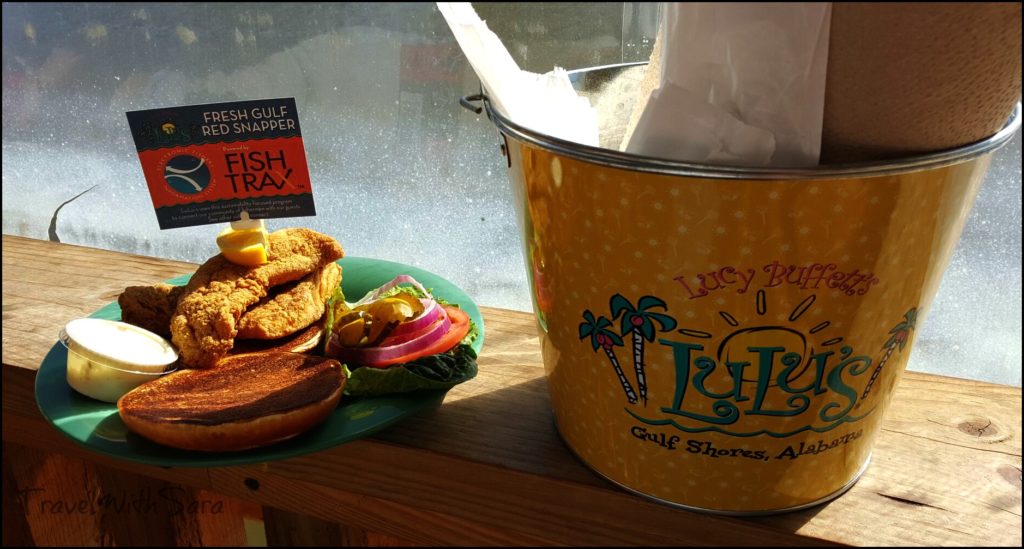 Fort Morgan is a beautiful historical site that I highly suggest you visit while visiting the Alabama Gulf Coast.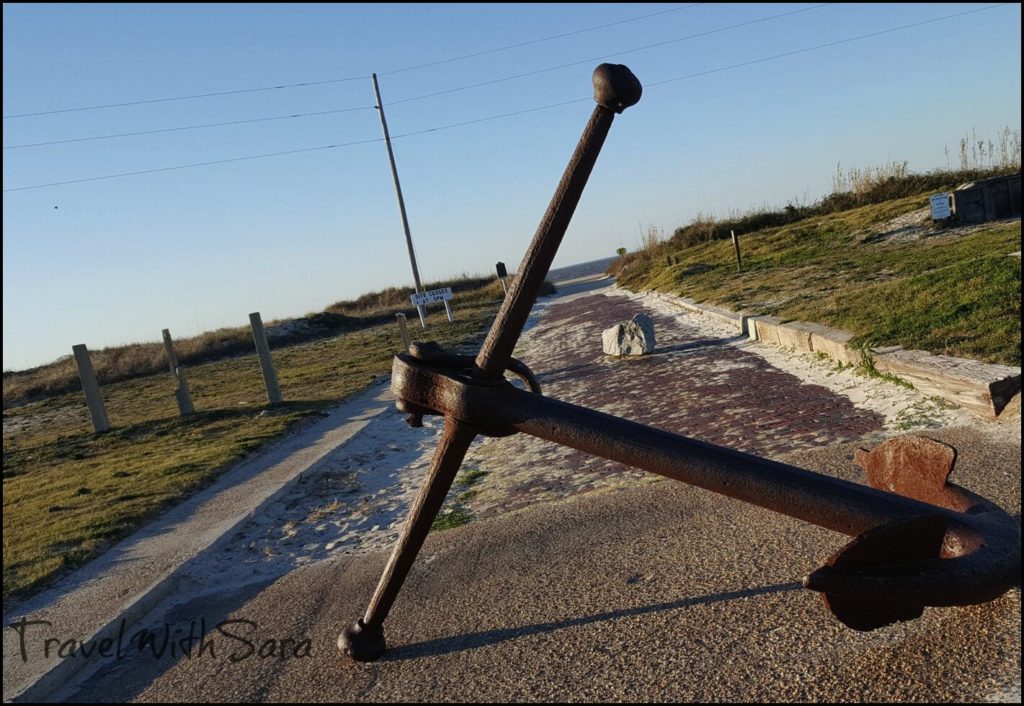 The fort itself takes you back in time, while offering 21st Century views of The Gulf Coast.
I'm not much for concrete jungles. The one thing I've found is that Gulf Shores and Orange Beach offer a nice balance when it comes to lodging. The water views are abundant, with choices of different properties to stay in. There are plenty of wide open spaces along the coast, which offer amazing views. If you are lucky, you may see a dolphin or two swimming off shore.
If you long for peace and quiet, there are plenty of opportunities to relax. If adventure is calling you, the Alabama Gulf Coast has a nice variety of adventure activities.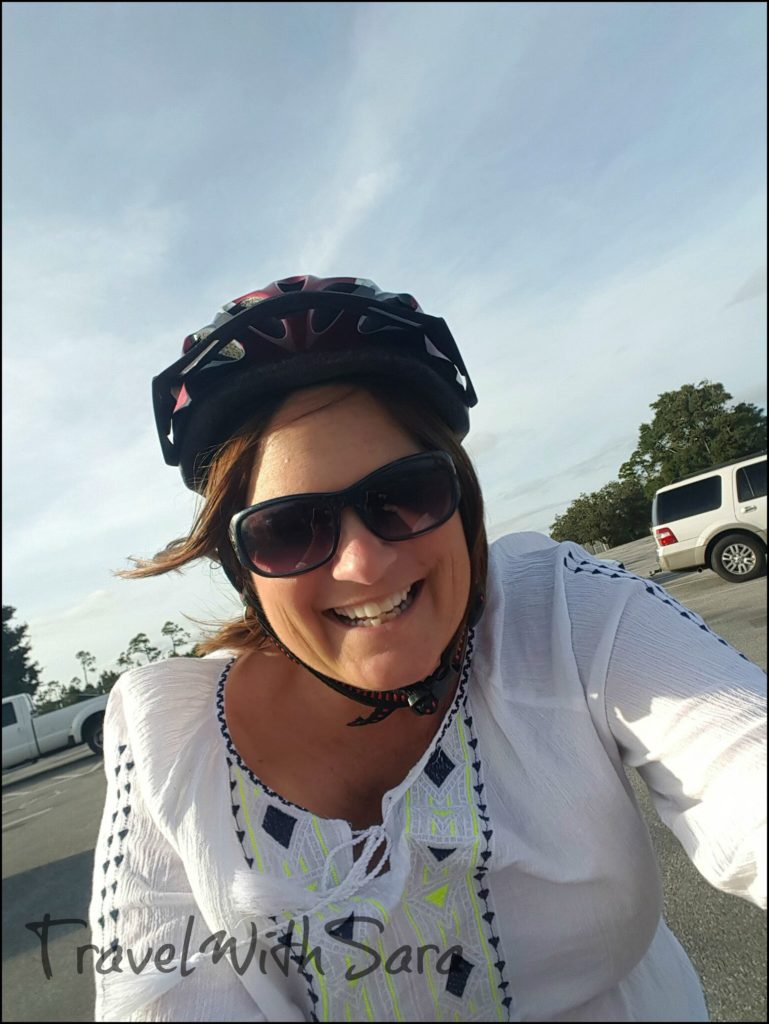 From zip lining to riding a Segway with Coastal Segway Adventures, there's opportunity everywhere. And after a long day of adventure, a visit to The Gulf for the best burger on the beach is in order!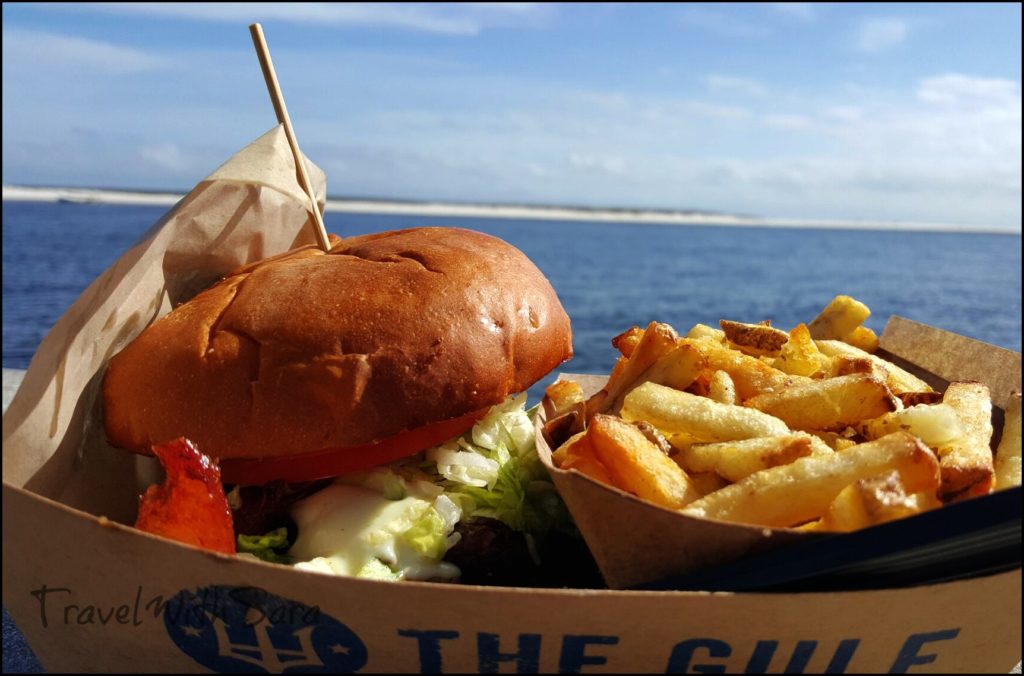 Paradise is unique, as it can be different things to different people. I love that I can have peace and quiet and venture out into an adventurous experience of a lifetime. This is just a small sample of what the Alabama Gulf Coast has to offer. My sliver of paradise is calling my name and I'm ready to go visit tomorrow. Have you visited the Alabama Gulf Coast? If so, I'd love to hear about your experience and recommendations of what I need to do on my next visit?
*Thank you Alabama Gulf Coast for your hospitality.
Visit Website: Gulf Shores & Orange Beach