Hampton Inn & Suites Brightens Mason City, Iowa
There's something about a new hotel brightening up an area and bringing new business growth that makes me smile. In my hometown, of Mason City, Iowa, the Hampton Inn & Suites recently opened and I had the opportunity to take part in a tour. I was pleased to see such a clean and inviting property in my hometown.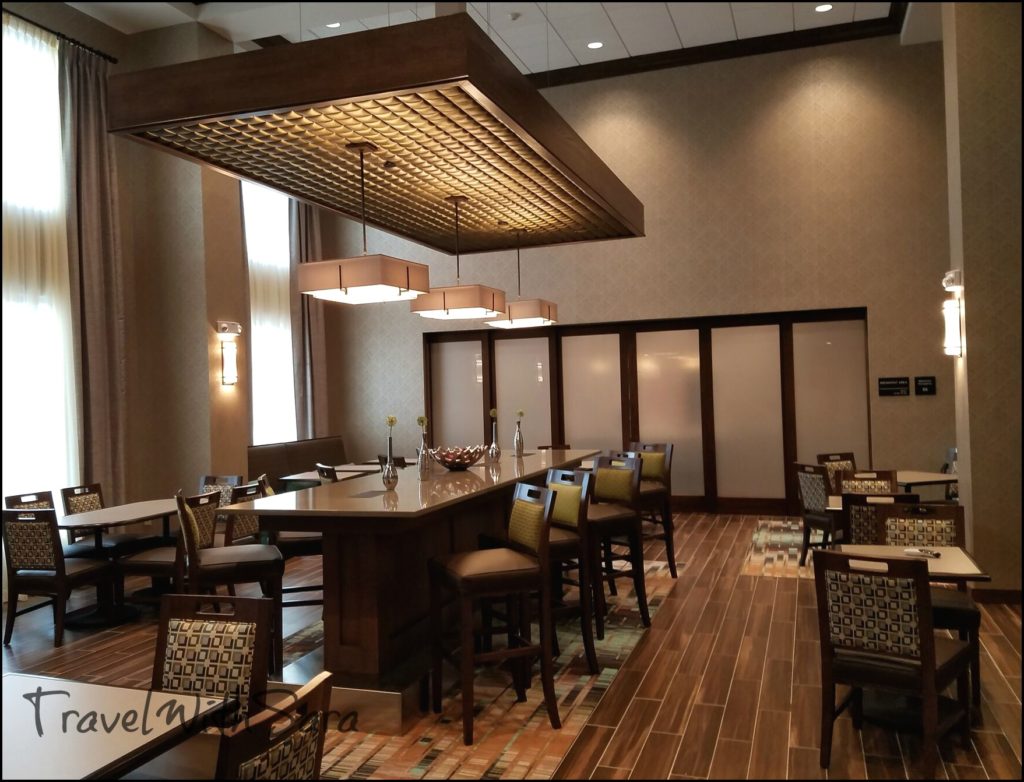 The Hampton Inn & Suites Mason City, Iowa is located right off of HWY 122, which is the main drag through town going east to west, and also 7 miles from the Mason City Airport. The Visit Mason City offices and Caribou Coffee are located within walking distance of the hotel's parking lot. You can get a comfortable night of lodging with all of your activities in front of you, while carrying a cup of Caribou Coffee. That to me is a win/win travel experience.
I travel a lot and look for little things that make me feel at home. This chair spoke to me, as I could picture myself sitting here working while being in a cozy hotel room.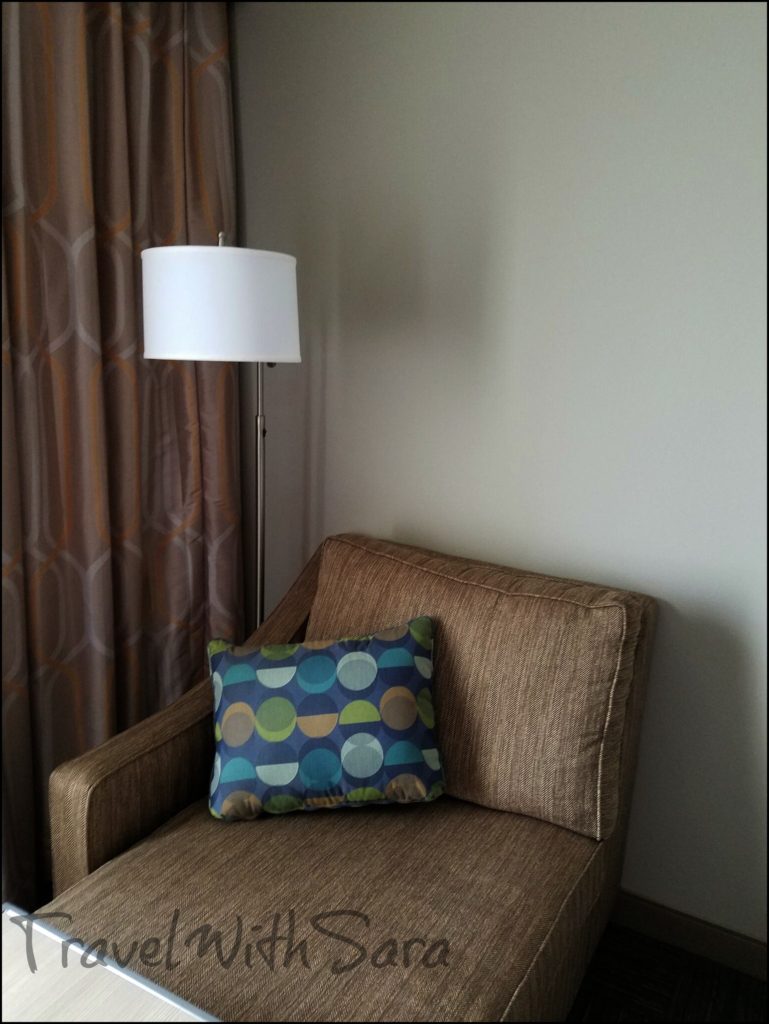 Beds are inviting and look to be cozy for a good night of sleep.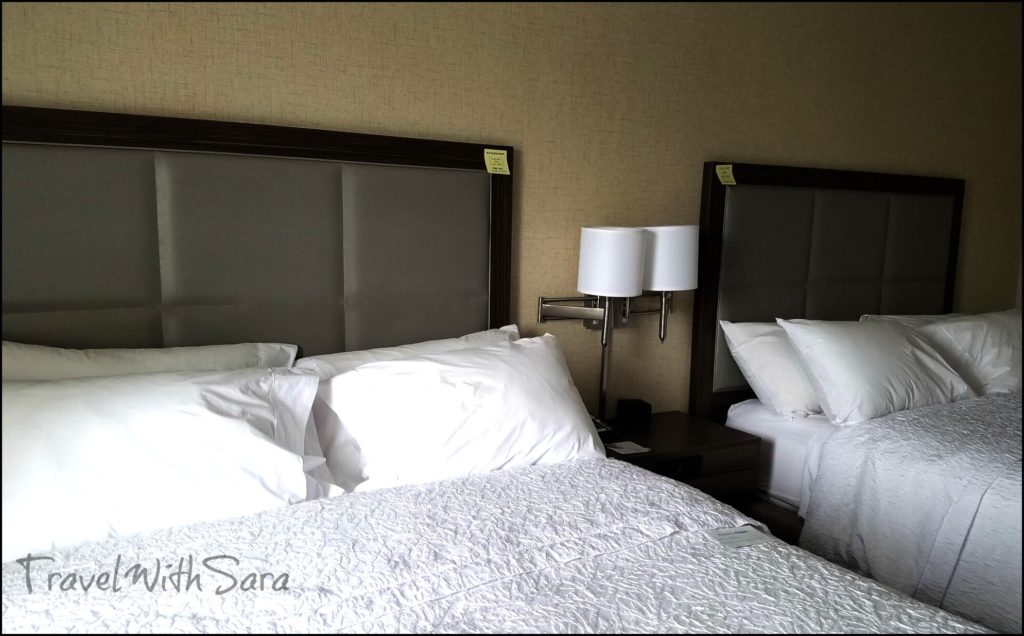 Many of you know that one of the first things I check out when staying at a hotel is their business center. Being a frequent traveler, I often need quick access to a computer to check in for a flight where I need a printed boarding pass and the like. Clean, efficient business centers are an important aspect of travel for any business traveler and I can tell you that the Hampton Inn & Suites in Mason City has a user friendly business center.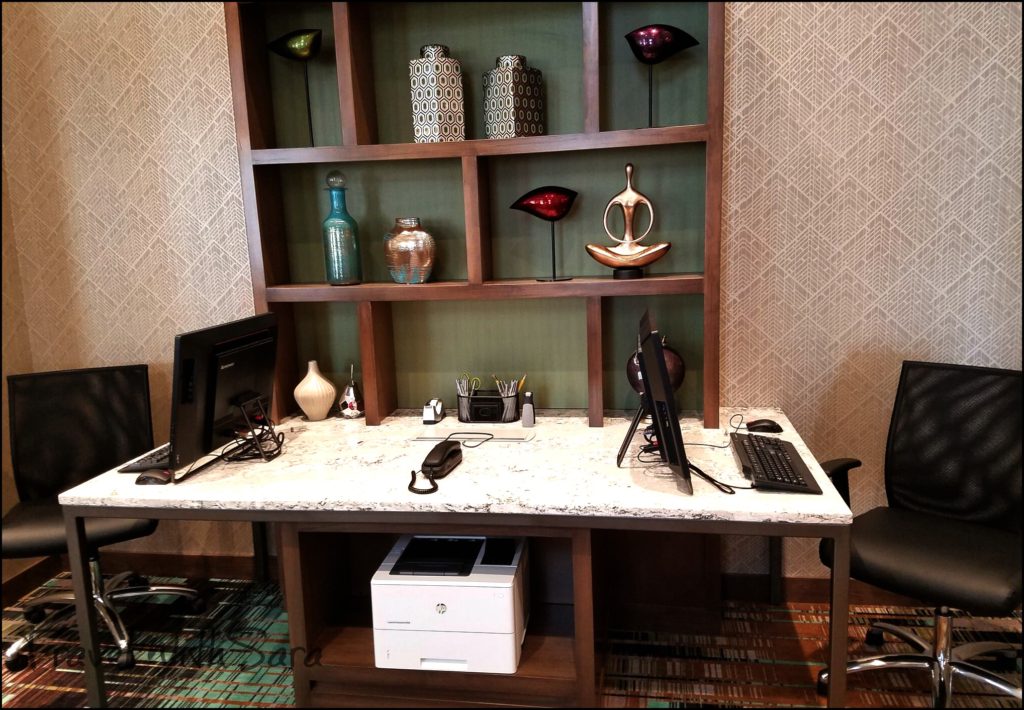 A top of the line fitness center and indoor swimming pool are also on site. There's no excuse for not continuing your daily exercise habits while visiting Mason City, Iowa. Other amenities that can be found at the Hampton Inn & Suites in Mason City are: a complimentary hot breakfast, free wireless internet access (very important to the frequent traveler), as well as your choice of pillows.
While in Mason City, be sure to explore Music Man Square and learn all about River City's hometown boy, Meredith Willson.
Local travel tips for Mason City, Iowa:
Air Choice One is the air carrier for the Mason City Airport
North Iowa Collision Center provides rental car service in North Iowa
To Reserve your stay at the Hampton Inn & Suites in Mason City, Iowa visit their website to check rooms and rates.
Book your room here: Hampton Inn & Suites Mason City, Iowa
"Like" Hampton Inn & Suites Mason City on Facebook
I'm proud to have this Kinseth Hospitality property in my hometown of Mason City, Iowa. If you would like to see more of what Kinseth Hospitality has to offer, visit their portfolio at: Kinseth Hospitality
*Thank you Gary Kinseth for the tour of one of your new properties, as it's nice to see new development in my hometown.
The following two tabs change content below.
SaraB
Sara is a travel enthusiast that resides in North Iowa. You can find her traveling where the plane, train, ship, or car will go. Are you looking to take a road trip? Sara has solutions for you!