Things To Do In Lincoln, Nebraska On A Fine Summer Day
I have driven around Lincoln, Nebraska, several times on I-80. When I recently had the opportunity to visit with my friend Melody of Wherever I May Roam, it's fair to say that we had a wonderful time. We arrived in the evening, and we had a plethora of activities planned for the following day. Here's a list of things to do in Lincoln, Nebraska during the summer. Your visit will be colorful, fun, and memorable. *Note: I was a guest of Melody's at the attractions and lodging featured in this article.
The American Road Trip Is Back!
Explore The Sunken Gardens
The Sunken Gardens in Lincoln surprised me. The flowers were bursting with color, and the volunteers were hard at work. It is located at 27th and Capital Parkway. There is no fee, and parking is free. These gardens have been around many years, as it was during the depression that the gardens came to be. By 2003, the gardens needed some additional love. The Lincoln Parks Foundation led at a $1.7 million campaign. and within 12 months, they had reached their goal. In 2005 the significant renovations had been completed and visitors have enjoyed it since.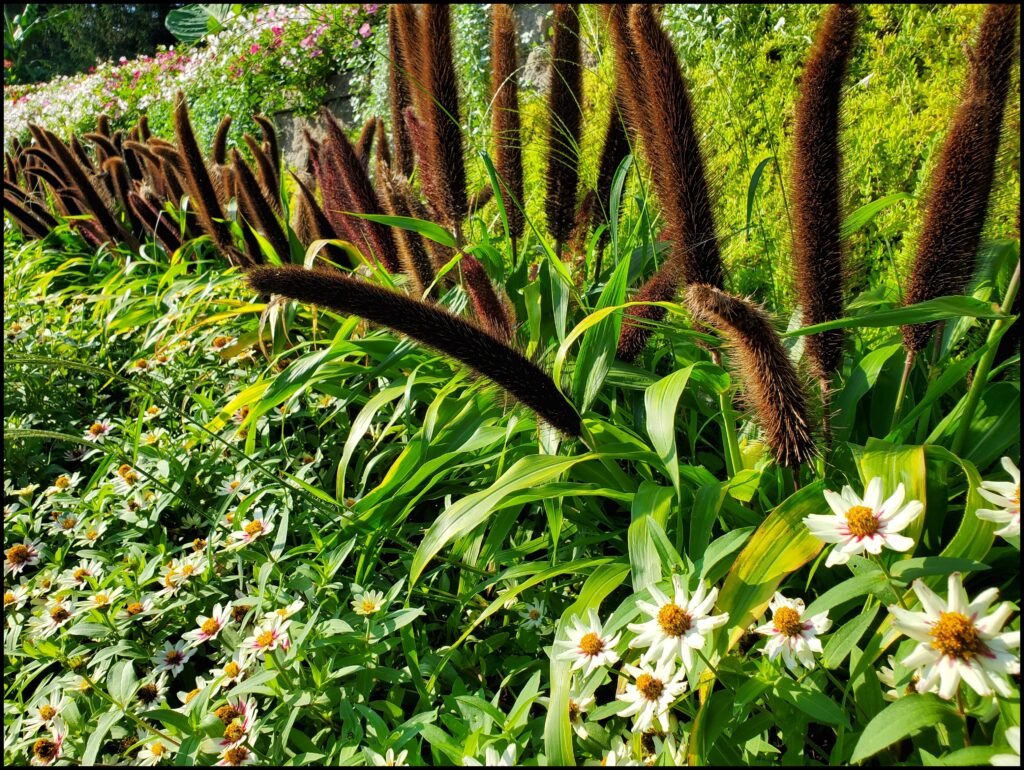 Everyone can visit this garden as it is handicap accessible. Wheelchairs can navigate the walkway and enjoy the colorful view.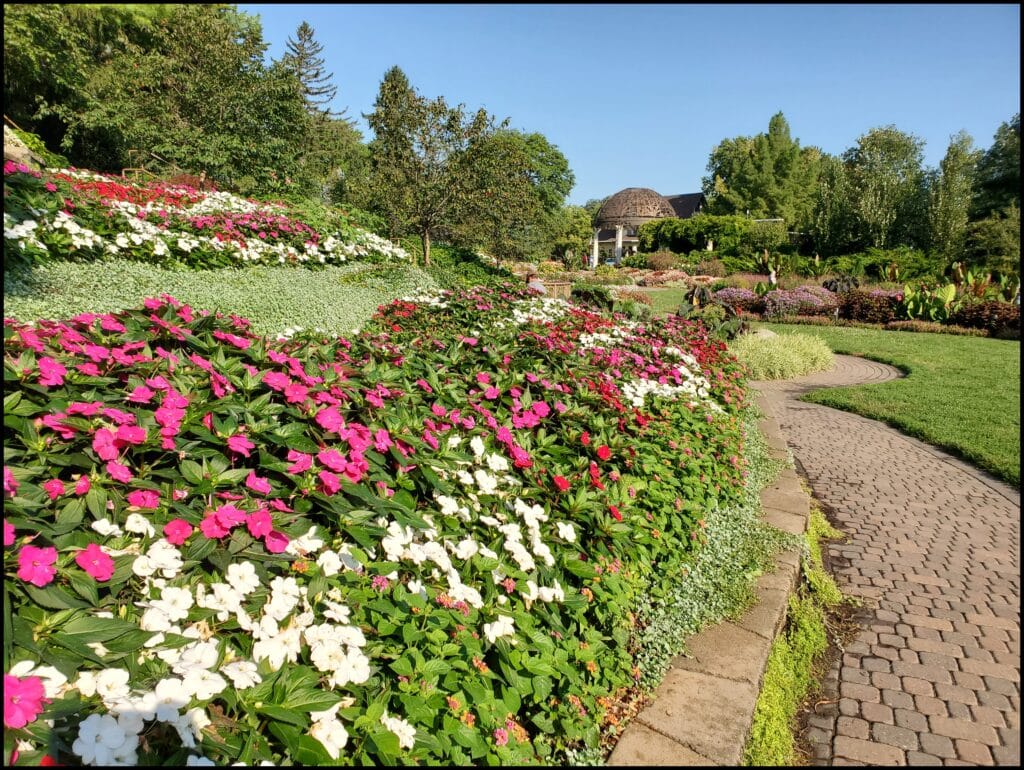 The flowers, rocks, and cascading waterfall features are all stunning. The donated 1.5 acres is not large, but it is bursting with garden expertise. You will find the Sunken Gardens impressive and most likely want to spend an hour relaxing in the gardens. It's a quiet place, as well as a beautiful place to spend some time. I have visited many parks throughout the country, and these gardens are right at the top. The Sunken Gardens was the perfect way to kick off our fine summer day in Lincoln, Nebraska.
Spend Time In The Award-Winning Historic Haymarket
The Historic Haymarket was a part of the first decade of Lincoln's existence in 1867. This area of town was a gathering place to weight hay, cattle, and produce. It was in 1984 that the city of Lincoln put a redevelopment plan into place. The Historic Haymarket was revitalized, and in 1985 it was recognized as a demonstration project by the National Main Street Center. Through the years, this area has become a vibrant place in Downtown Lincoln. The awards continued. In 2009 the neighborhood received recognition as a "Great American Neighborhood" designation.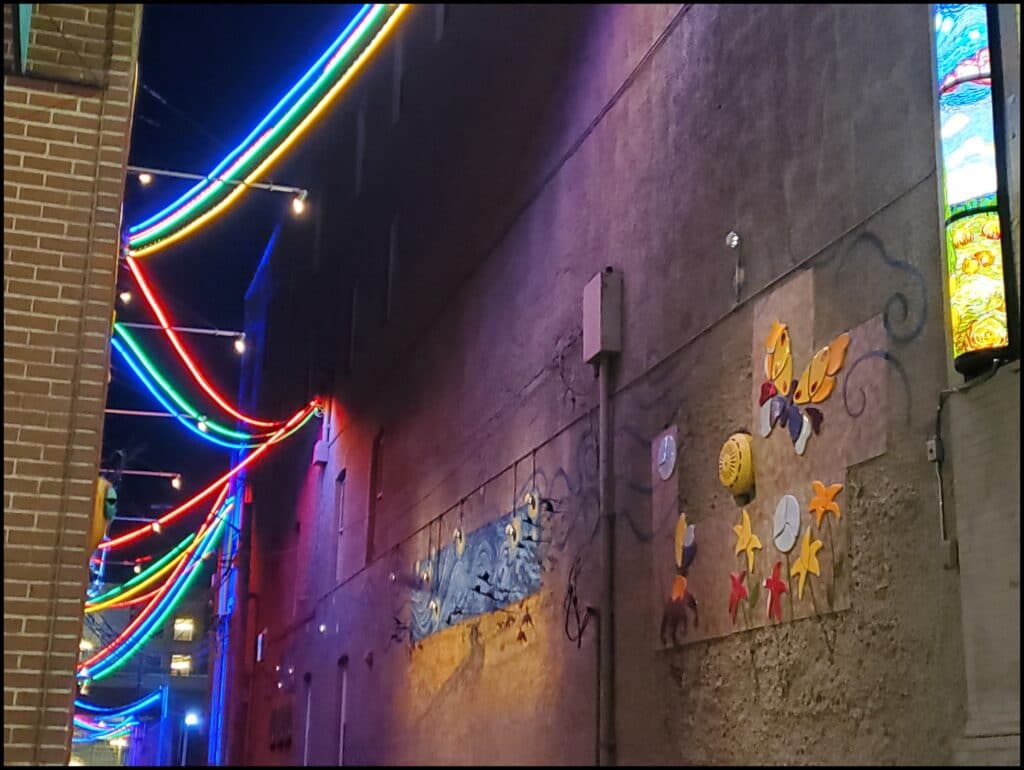 In 2014, the area was listed on the National Register as Lincoln Haymarket Historic by the National Park Service. Retail stores, restaurants, and murals greet visitors today. Stroll through this area and imagine yourself visiting in the early 1900s, for a step back in time. I strolled this area in the evening and found the artwork in the alleyway intriguing, as the alley was lit up at night. You can easily spend part of a day or a full day in this historic area of Lincoln. I ordered Naked Nachos from Lazlo's Brewery & Grill to take back with me to my hotel room, and they were delicious.
Visit The Lincoln Children's Zoo
The Lincoln Children's Zoo is home to more than 400 animals, including over 40 endangered animals, including the Sumatran tiger. One thing to keep in mind is that you don't have to be a child to enjoy visiting this zoo.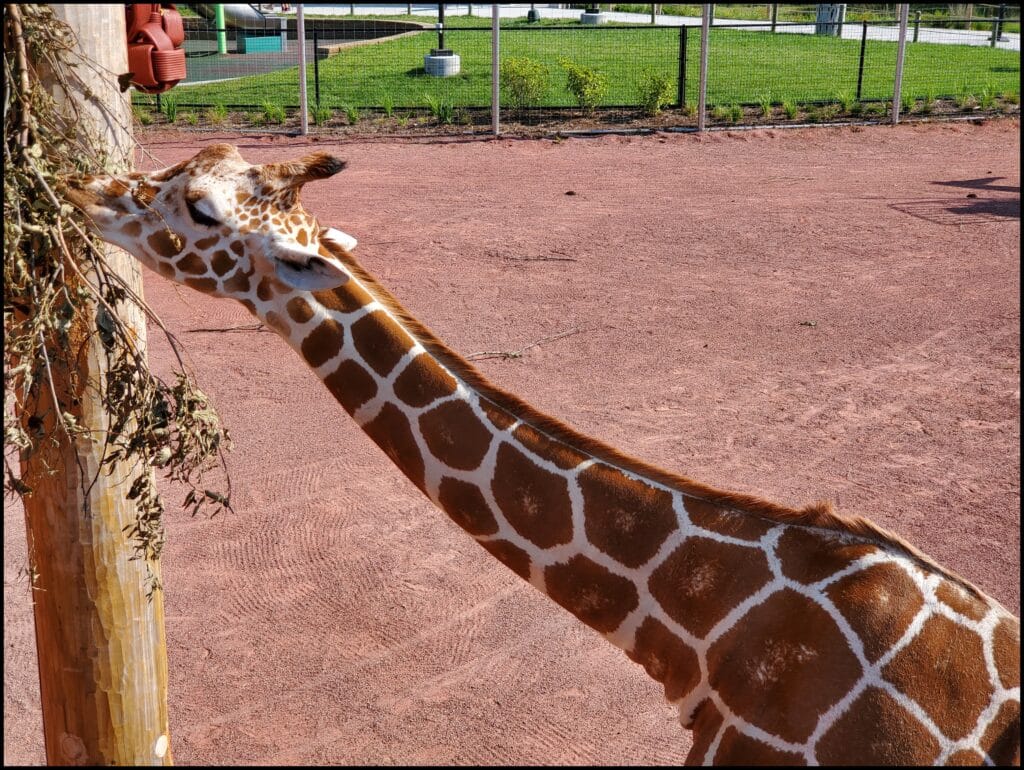 Children's Zoos are known for having their animals at levels for kids to view. I enjoyed the bald eagle display, as I have not seen bald eagles in many zoos. I do occasionally see one in a field when I am home in Iowa, and they are quite a sight. They are fascinating to watch. It's important to note that the bald eagles that are in the zoo are injured birds. They have been rehabilitated and are no longer able to live in the wild. Plan a minimum of three hours to experience all that this zoo has to offer.
Explore The International Quilt Museum
Anyone with an interest in art will appreciate the International Quilt Museum. I found it fascinating that this museum was in America's Heartland and showcased quilting from all around the globe.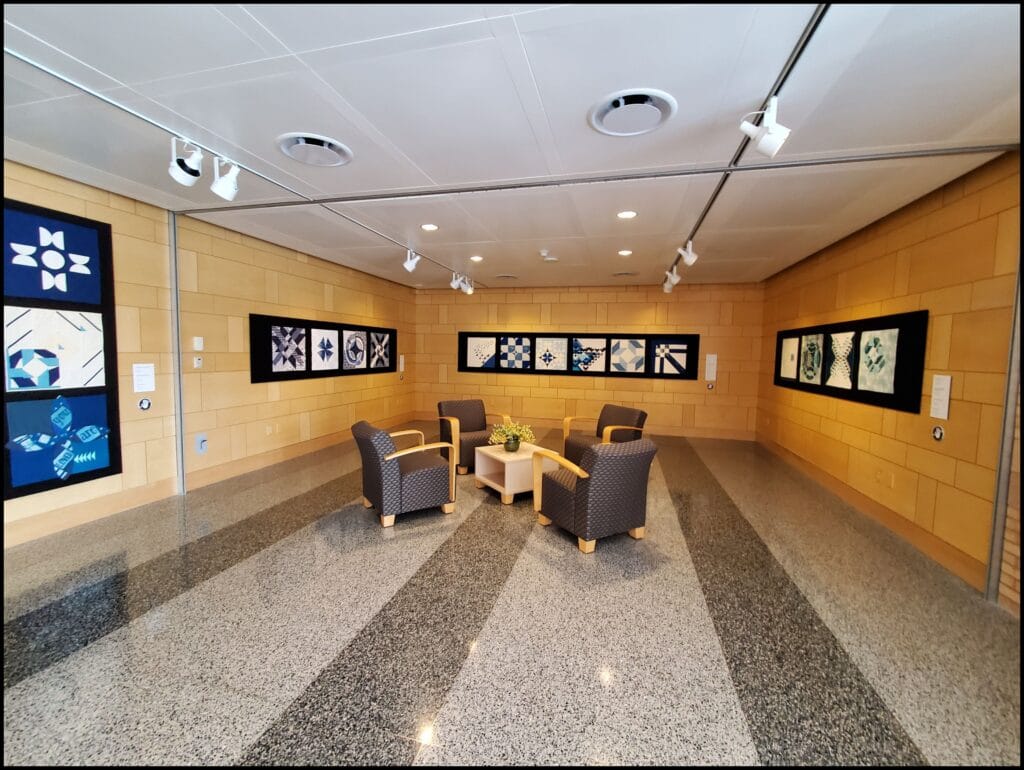 You will see quilts from events, cultures, locations, and eras featured throughout the museum. The 9/11 Victims Memorial is one display you will find while strolling through the museum. Quilts featuring just about anything you can imagine are showcased in this museum. I appreciated all of the "extra" art throughout the museum, such as this floor.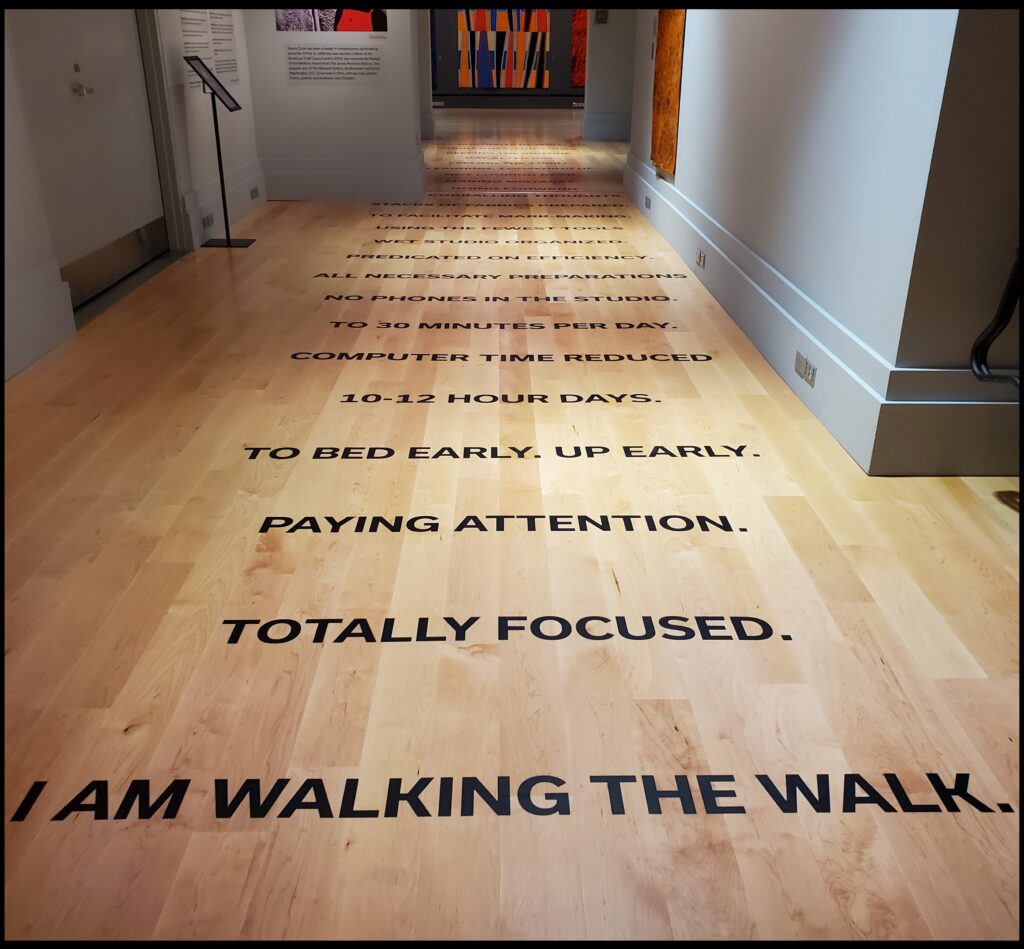 Quilt enthusiasts can easily spend three hours in this museum. I would recommend an hour for the average visitor, without a specific interest in quilting.
The museum is very welcoming with a gift shop and a lot of windows throughout. Parking was a little challenging, as the signage was not very easy to find. Pick up your parking pass inside the museum when you pay for your admission. Overall this museum is one of the best that I have been in, as it was very immaculate, welcoming, and offered something different in the museum world. A visit to the International Quilt Museums is one thing to do in Lincoln, Nebraska, that you should put at the top of your itinerary.
Stay At The Graduate Hotel Lincoln
The Graduate is located in the Historic Haymarket District and offers a cozy night of lodging. Our room was a Graduate Queen-Queen. The room included a work station, a lounge bench, and two Queen beds. Collegiate references are located throughout the room near things that are related to Nebraska. Once you set foot in your room, you will have entered your little collegiate retreat. Nostalgia runs high throughout this property, and it's a fun place to reminisce and relive your college days.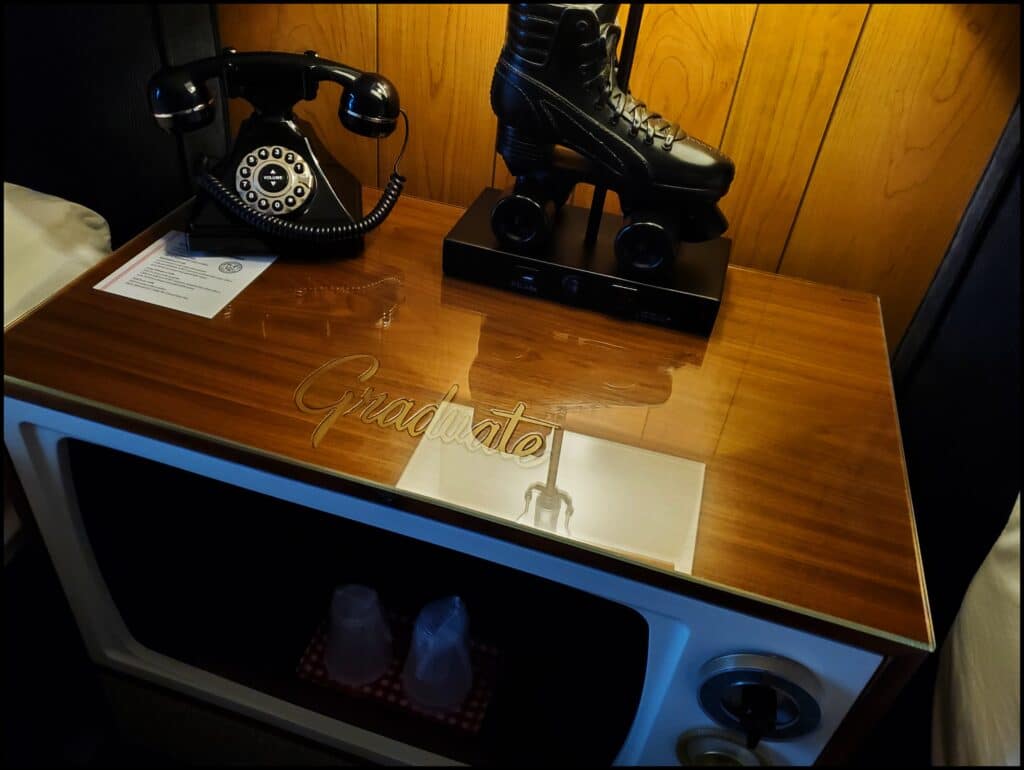 If you are not familiar with the Corn Huskers, you will be after your stay at The Graduate in Lincoln, Nebraska. If you have never stayed in a Graduate Hotel, now is a great time to experience one. It can be one in your backyard or the one in Lincoln, Nebraska.
If you find yourself traveling the I-80 Corridor from Iowa to Estes Park, Lincoln makes for a great place to stop. I wish I would have made the time to stop a few years ago, as there is a lot to see and do. I have already made a list of things to do on a return visit. It includes the Museum of American Speed Musem and The National Museum of Roller Skating. Nebraska's capital city offers history, food, art, culture, and almost anything else you can think of. Make the midwest your destination of choice and include Lincoln in your planning. You won't regret your visit. Your fine summer day in Lincoln will be a highlight of your trip.
Happy Traveling~ Sara
The following two tabs change content below.
SaraB
Sara is a travel enthusiast that resides in North Iowa. You can find her traveling where the plane, train, ship, or car will go. Are you looking to take a road trip? Sara has solutions for you!